Never Lift: Erik Miller's Challenge to the Finish at #KOH2015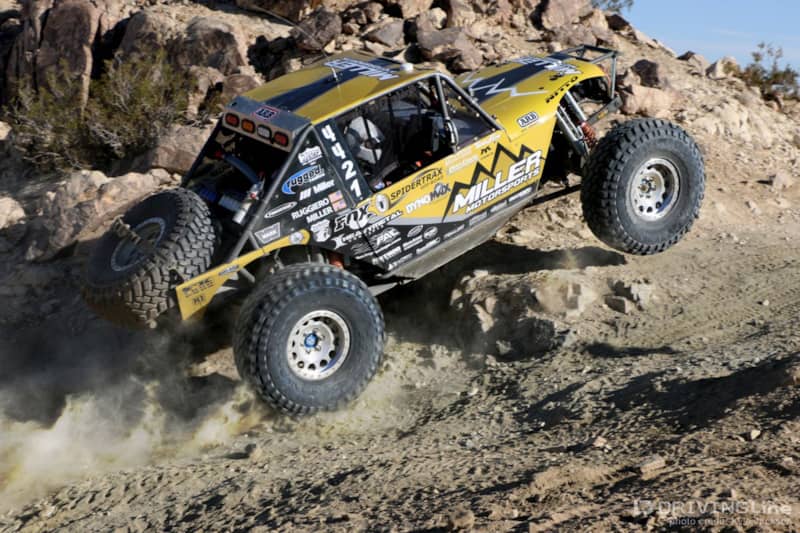 With a race as grueling as Ultra4's 2015 Nitto King of The Hammers presented by 4 Wheel Parts, the story is far bigger than any short update can cover. In fact, each and every team has an epic story about how their cards played out on race day and what they fought to overcome. Erik Miller is a racer we've followed closely here on DrivingLine and gotten to know well since he showed what he was made of with his never-give-up attitude during last year's KOH. While his 2nd place finish didn't gain him his second title of King (he won the race in 2012) it stands as an amazing day of racing and a great effort by Erik and the rest of Miller Motorsports. Listen to him tell the story in the video below or read on for how his 2015 KOH race played out. Starting at the front of the line with pole position starter Jason Scherer, Erik passed by the one-lap-only Back Door obstacle and took the first, dust-free line though the desert. The first lap of the course was shorter than the second and third, without the large obstacle section, and Erik had a clean pass. By the time they'd passed most of the trails on their second lap, the rear of the vehicle just sank down suddenly at the bottom of the Big Johnson trail.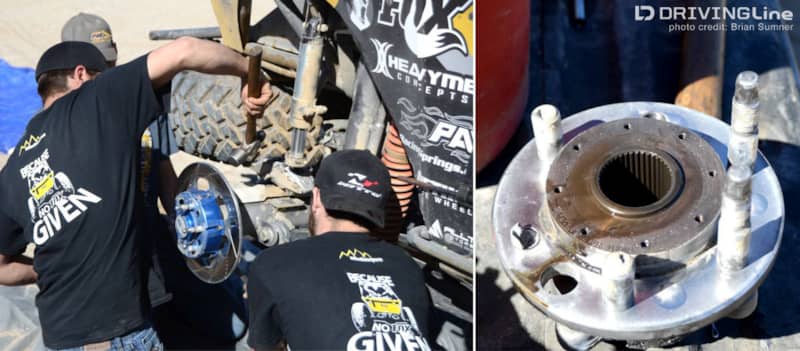 Miller and co-driver Rob Ruggiero found that the rear wheel studs on one side had been sheared off. At this point Erik says, "When we lost the wheel, I thought it was over for us. I didn't know how we were going to get a tire on the car much less back into pits." Two miles out from Remote Pit 2a with only a scissor-jack to hoist their buggy up with on sandy surface, the pair used their heads to utilize the rocks they were on to get their injured wheel up in the air for service. They were able to cross-thread lugnuts onto the two remaining wheel studs and limp their way up Big Johnson and down Boulderdash into the pits where their crew was waiting with a replacement unit bearing.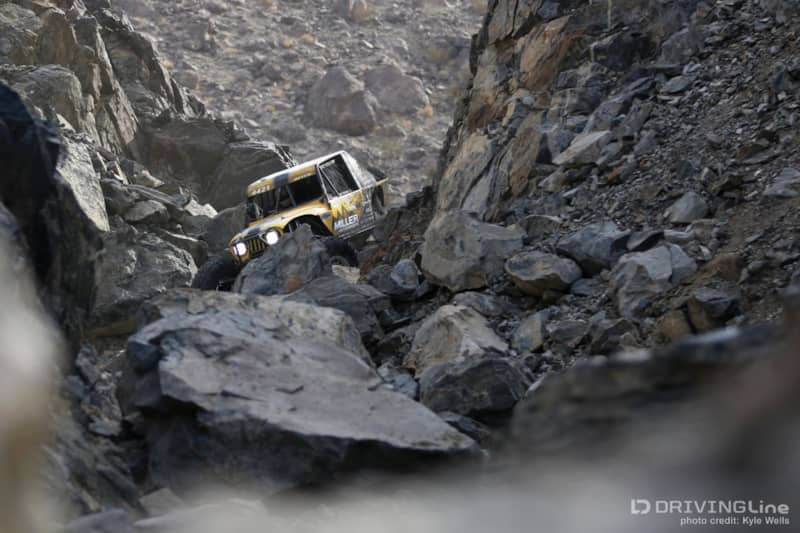 With the delay taken in the pits changing parts, Erik was no longer in first place. In a race as long and brutal as King of The Hammers, a drivers head has to be in the right place or the desert will play games with you. Deciding to give it his all, Erik's had his focus and set his sights on catching up to the lead. By the start of the rock trails on Lap 3, at Spooners, Erik bypassed the current race leader, Randy Slawson. Knowing Randy had about a 10 minute advantage over them because of starting further back at the green flag, meant Erik would have to push the edge for the remainder of final Lap 3.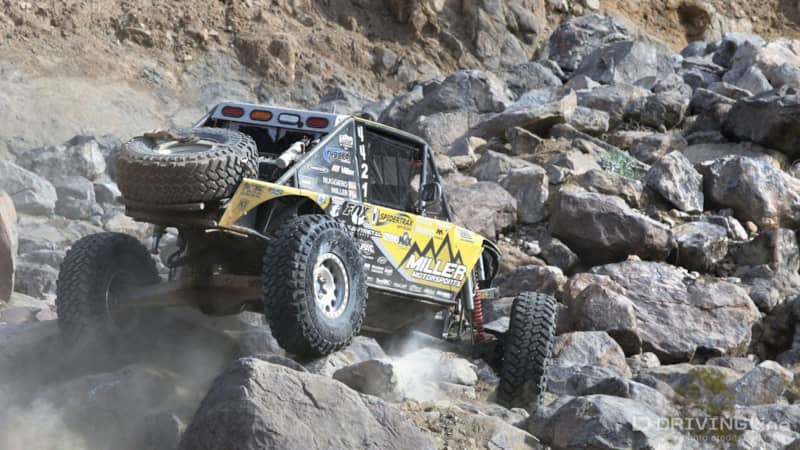 "I gave it every ounce this car had," says Miller. Nearing the final Remote Pit with approximately 30 miles to the finish line, #4421's steering began to lock up. "Almost every single year here I've had some sort of steering issue," exclaims Erik. With fluid spilling out of the failed steering pump, Erik and Rob crammed as much extra fluid as they could into the reservoir to get them to Pit 1. Changing it out with an incompatible pump also meant jerry-rigging some of the hydraulic lines as well. With about 15 minutes lost wrenching on the car, they were out of the pits - now behind Randy Slawson and Levi Shirley.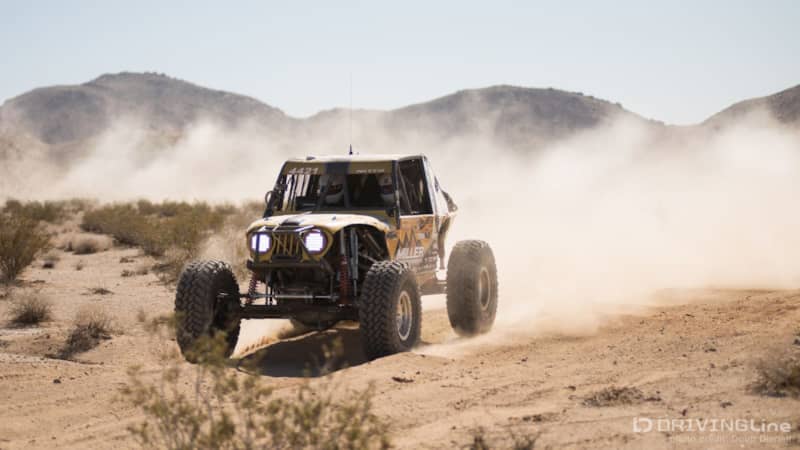 "From 1 to here (last leg of race)… I don't know if I could ever drive like that again, I was just burning it down." Too far back to catch Randy Slawson, Erik succeeded at getting ahead of Levi Shirley who couldn't keep up in the rough stuff and the whoops.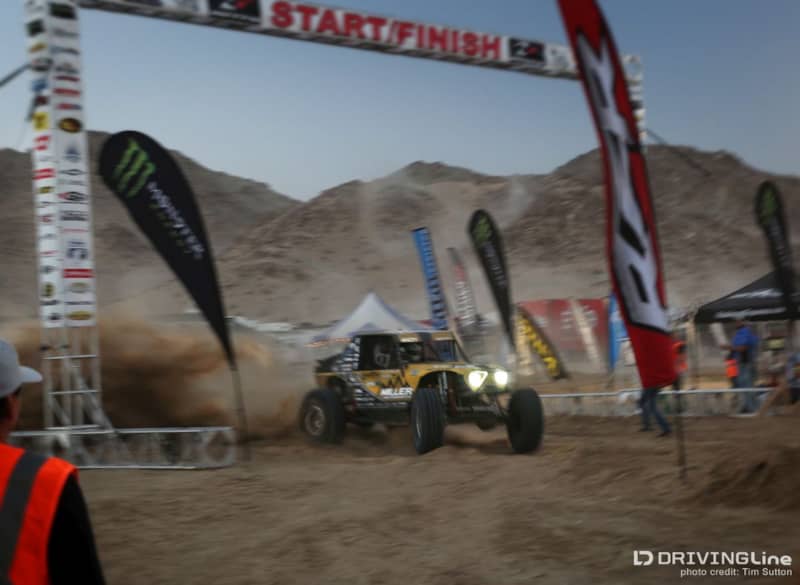 Erik and Rob came into the finish line at approximately 5:21pm, over nine hours from when they started. The rest of the finishers were more than an hour behind Randy, Erik, and Levi with only 17 of 129 coming in before the 14-hour cut-off. "This is the hardest race I've ever run and I think that has ever been run in the States," says an exhausted but exhilarated Erik, going on to say, "I wouldn't drive anything else but this car right here – straight axle with a co-driver." Huge congratulations to Erik Miller and Miller Motorsports team for their strong finish in one of the toughest races on Earth!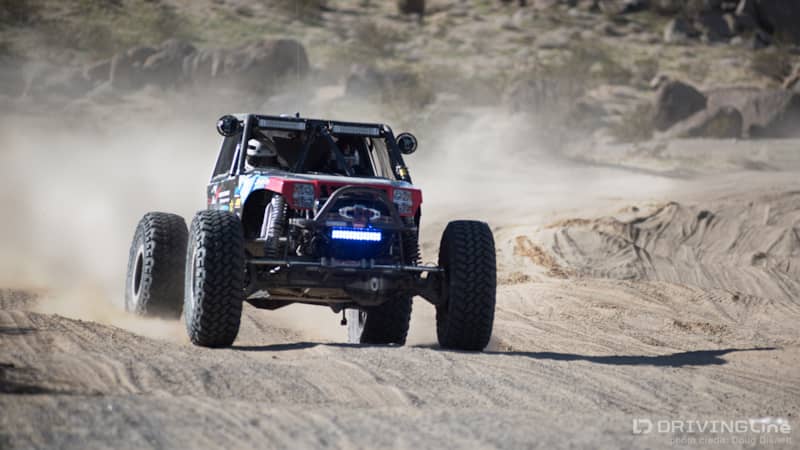 Two other Nitto Racing teammates joined Erik in the Top 5, Wayland Campbell in 4th and Derek West in 5th. This was Wayland's third finish of KOH and first year driving his dad's old buggy. Derek's new car came together days before Friday's race and this marks the 4th Top 5 finish for him at KOH.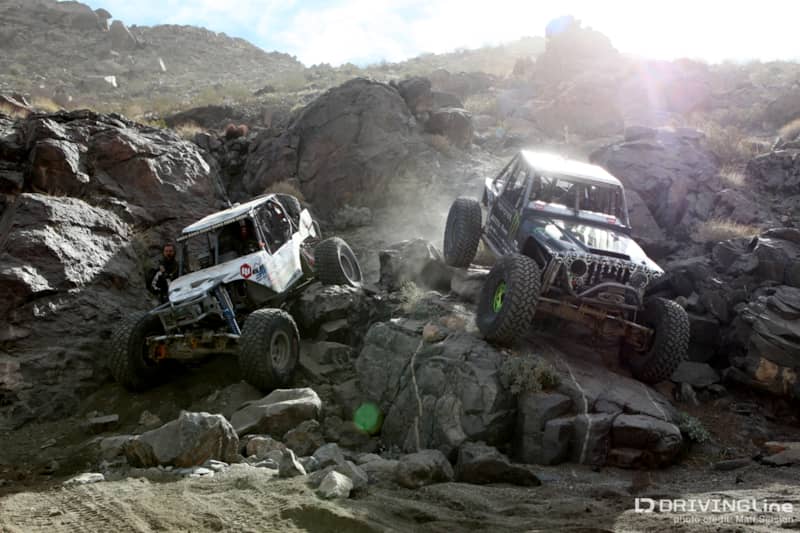 Wrapping up KOH 2015, Bailey Campbell came in as the last finisher of the night – although still marked as a DNF at 16:24:40 elapsed time. Bailey, at age 18, is the first female finisher of KOH and we'll be looking forward to an official finish from her next year!
Missed the race? Get the overview in our three live updates:
Many thanks to Nitto for their title sponsorship of King of The Hammers as well as for bringing out the DrivingLine team to provide the world with coverage of this awesome race! Thanks also to DrivingLine's 2015 KOH team which includes: Doug Dienelt, Lori Carey, Kyle Wells, Tim Sutton, Thom Kingston, Harry Wagner, Brian Sumner, Shana Whitford, Jason Mulligan, Michele Dallorso, Andrew Modena, Kyle Jackson, and Matt Sersion.