Nitto NT01 Track Day Tire Review: Classic Datsun Z
The search for a track tire that meets your specific needs can be a frustrating one. Somewhere between the two poles of ultra high performance summer rubber and full-on racing slicks lives a spectrum of rubber that is DOT-compliant but offers the kind of grip that only an R-compound can deliver.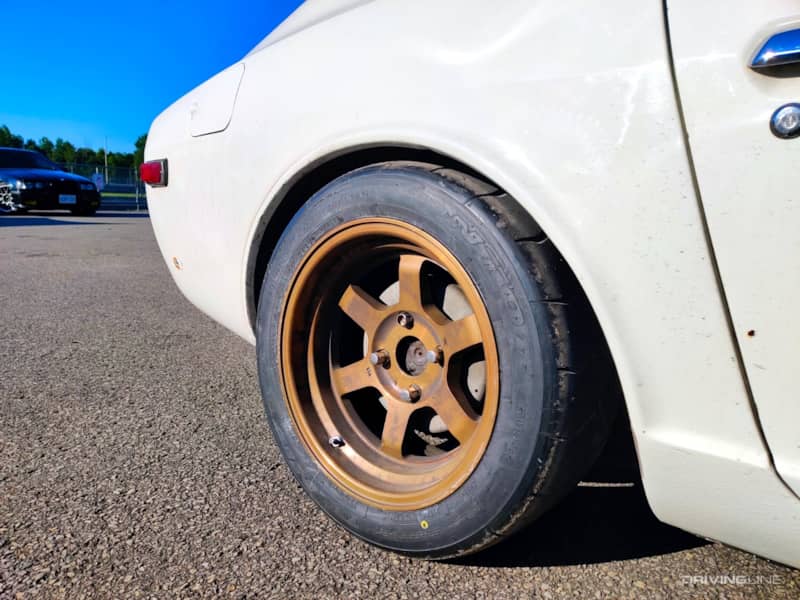 Over the past decade or so I've run through nearly the full gamut testing what's available from a competition-focused, yet still street-legal tire. Given that I drive my car to the track on the weekends (sometimes as far as 300 miles), I needed a tire that wouldn't wear too quickly while at the same time not strand me on the side of the road if I ran into unexpected bad weather, as well as one that was affordable enough to replace on a regular basis throughout the driving season.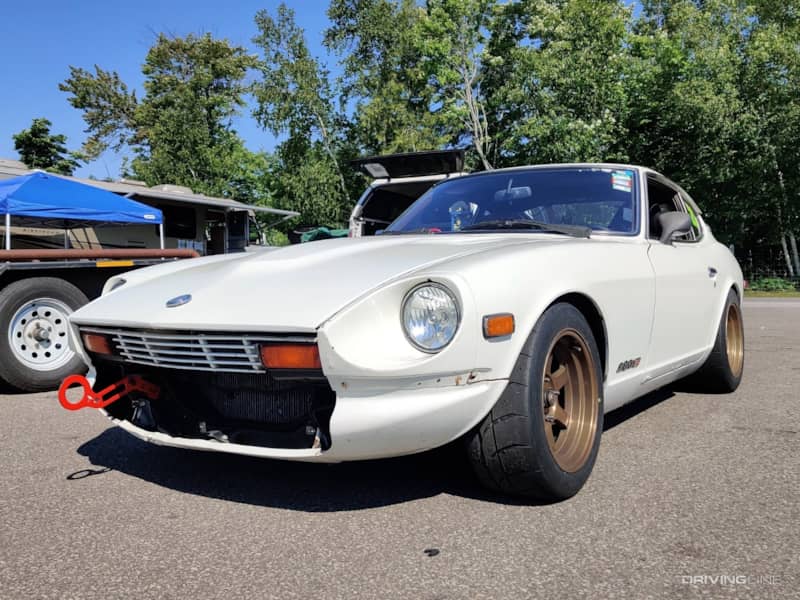 After several years of testing, and a few vehicle swaps along the way, my tire of choice is the Nitto NT01. This tire has served me across both heavy, powerful sedans and light, momentum-focused track coupes, and along the way it's colonized every other track car in my family and more than a few belonging to my friends as well.
After Grip, Communication Is Everything
My current track car is a 1978 Datsun 280Z. The largely stock drivetrain (augmented by a mechanically-locking rear differential and an updated ZX Turbo five-speed) pushes about 145hp to the rear wheels (or 170 at the flywheel). Weighing roughly the same as my sister's Mazda Miata NB (also on NT01s), I run an aggressive 3 degrees of camber at all four corners and a sizable amount of caster up front.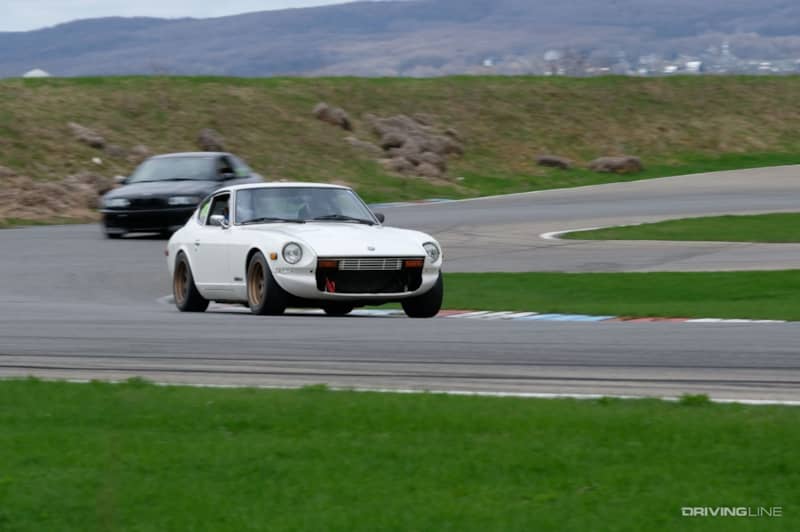 Although I've been running NT01's for several years now on this vehicle, I mounted a new set for my first track day of the COVID-shortened season so I could get a fresh impression of the tire during a day at Le Circuit Mont-Tremblant, a former F1 track located just north of Montreal, Quebec. As a driver, it's never a bad idea to try and experience things for the first time, and from a new perspective.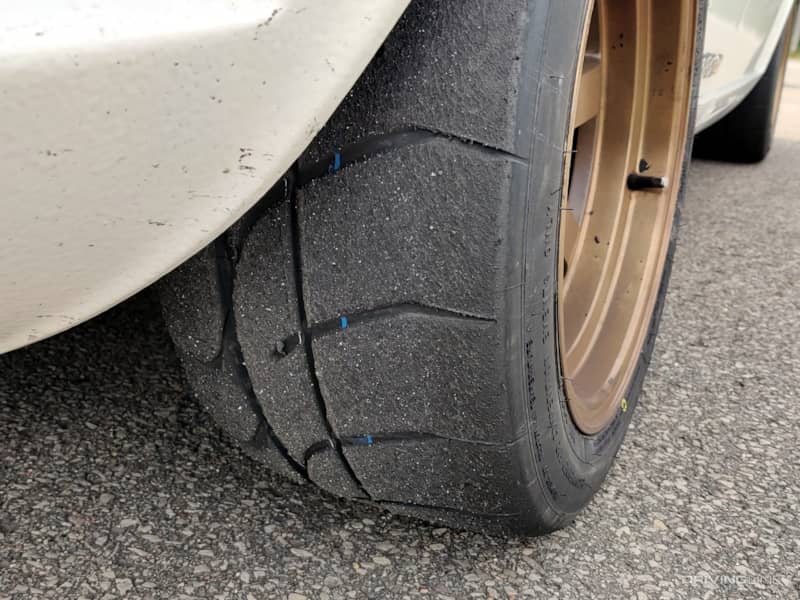 Right from the first session, it's easy to understand the NT01's positives, above and beyond the fantastic level of grip it provides. Despite being an R-compound with a 100 treadwear rating, Nitto has designed the tire to communicate nearly as well as a high performance street tire would under similar circumstances. This doesn't happen audibly—the NT01 isn't a squealer—but instead occurs through constant feedback via the steering wheel or the throttle. There are no surprises, dynamically, with this tire: I always know when it's about to push, and I can instantly feel the beginnings of a slide when weight transfer puts my Datsun into a drift.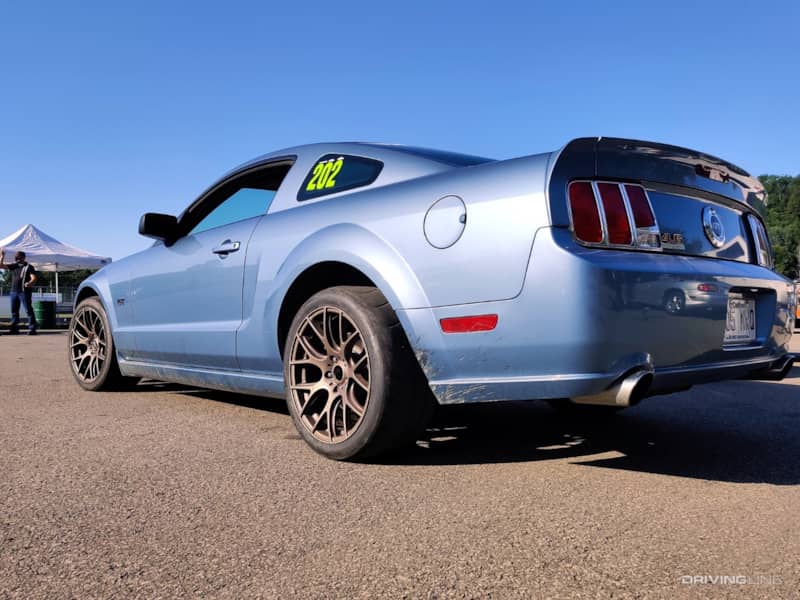 It's important to note that the latter is almost always a result of driver input, rather than issues with the tire overheating. I have to put in a lot of work to get the NT01's hot to the point where traction is compromised, and it's usually a sign that I'm overdriving the car. The tire lacks the greasiness that is so common among tires that are oriented more towards autocross (with short runs and less heat generated) than the track, and in terms of heat management the NT01 even outshines a lot of road course-oriented rubber from other brands I've sampled.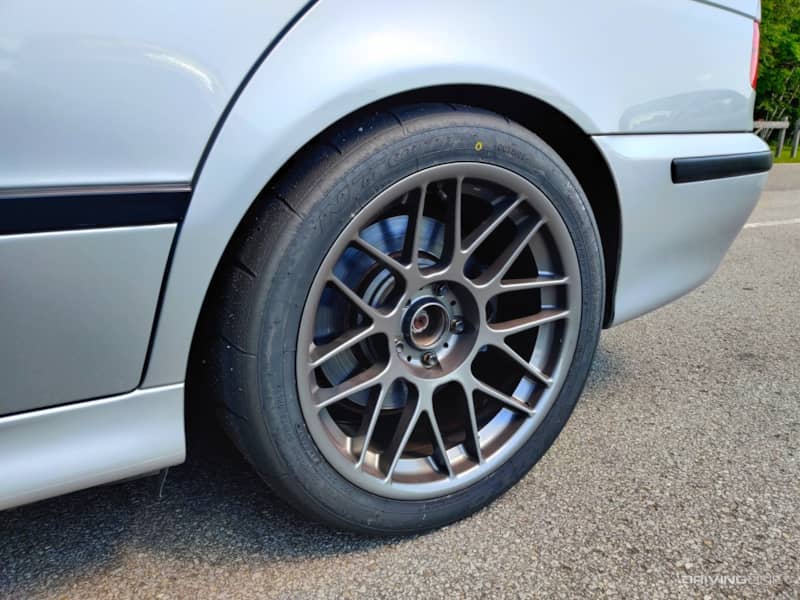 That lack of temperature-related slip is true on my much heavier Cadillac CTS-V, as well as my father's S197 Ford Mustang GT, each of which add a thousand pounds or more on top of my Datsun yet don't translate that extra mass into grease towards the end of a session. During the course of the day I talked with a friend who is running NT01s on his E39 BMW M5, and he said that it's also the consensus in the M5 community that Nitto offers the best combination of heat resistance and grip for larger sedans.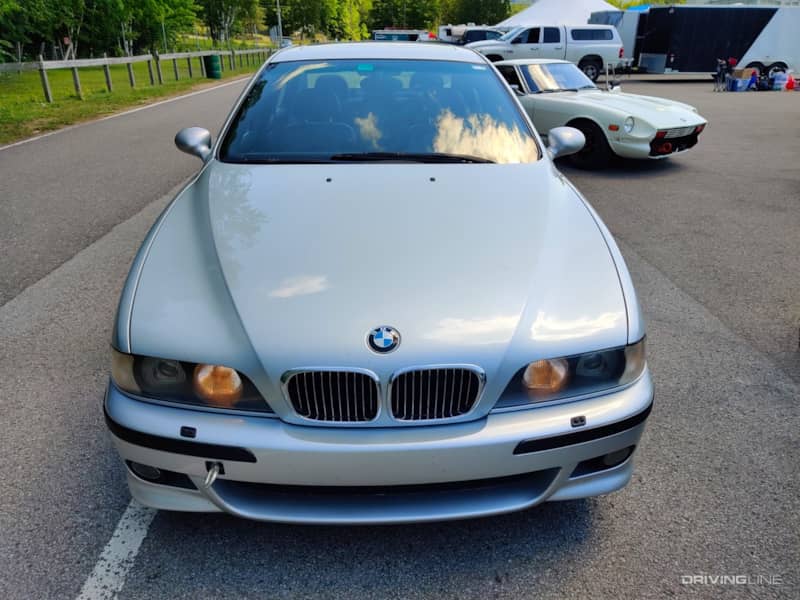 When the NT01 does slip it's easy to get the tire back in line, which is another point in favor of its communication. Part of that, too, is a sidewall that doesn't get bent about fast transitions, taking a lot of the mush out of cornering (and one that is responsive to balancing adjustments via tire pressure).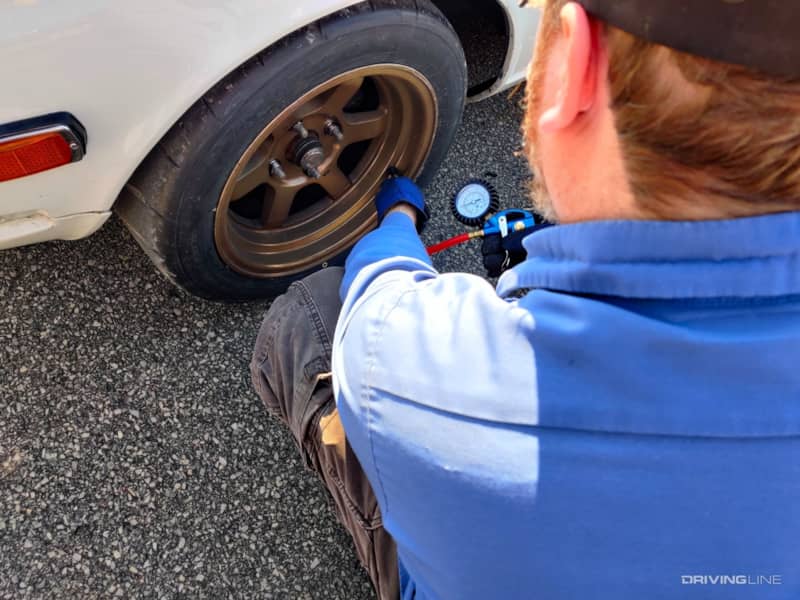 I've never had one of these tires critically fail on me, despite flat-spotting a set (due to a misjudged braking zone) right down to the cords. That kind of peace of mind goes a long way when you're at terminal velocity in a tin can from the '70s.
All-Around Winner
The NT01 is a versatile option. If you trailer your car to the track and don't need to worry too much about rain performance, you can shave the 6/32nd's inch tread down to 3/32nds inches and be left with a slick complemented by two rain channels. In any case, the stock thick tread blocks are near enough to a slick when it comes to helping put the power down—and after a half-season of track days you're likely to have worn them down to the point where you'll want to be extra-careful in the wet in any case.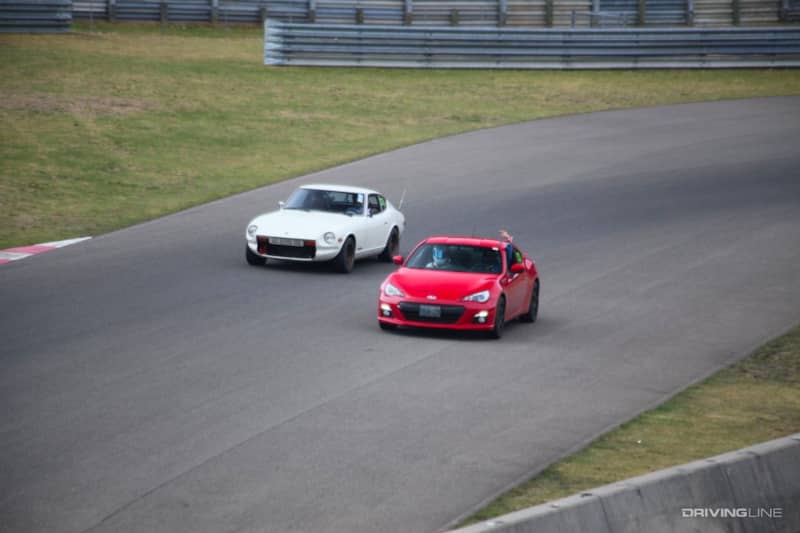 Driving them on the street will certainly accelerate wear in terms of tread depth, but I've discovered that it's had almost no effect on hardening the rubber itself. Highway and city driving don't generate the kind of temperatures required to truly heat-cycle a competition tire, and as such putting miles on the NT01 doesn't subtract from the fun (or grip) you'll have at the track later on.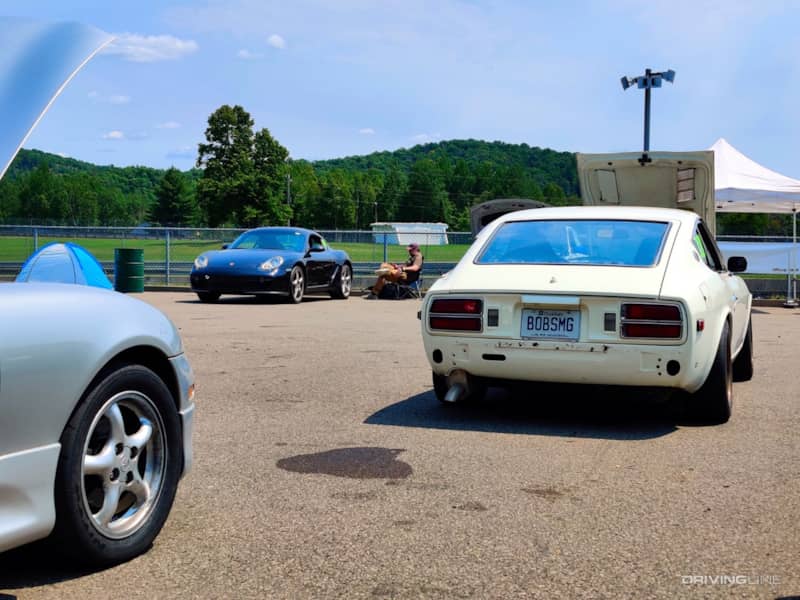 The Nitto NT01 is the tire I recommend most often to anyone who is looking to step up from a street tire to an R-comp. Inexpensive, available in the most popular sizes for weekend warriors, and able to pull double duty on the street if you don't own a tow vehicle, the NT01 is an excellent all-around choice for DOT-approved competition rubber.
What does it really cost to race a vintage car? Here's a full-year, real-world breakdown.