A Year On The Race Track In A Vintage Car: What Did It Cost Me?
Racing is expensive, but it doesn't have to break the bank. There are plenty of relatively affordable options for getting on a race track that manage to combine low consumables costs (tires, brakes) with both an inexpensive purchase price and a sterling reputation for reliability and ease-of-repair.
When I elected to tag-in a track car that was older than I am, I knew I was potentially throwing all of the above out the window. It can require a solid effort to simply keep a classic car cruising down city streets on a regular basis, which is infinitely less stressful than asking it to live at redline lap after lap for an entire season. Still, I had my heart set on the experience of campaigning a 70s-era sports car, and girded my loins (or is that 'buried my head in the sand?') for the inevitable mechanical and pocketbook heartache that was to follow.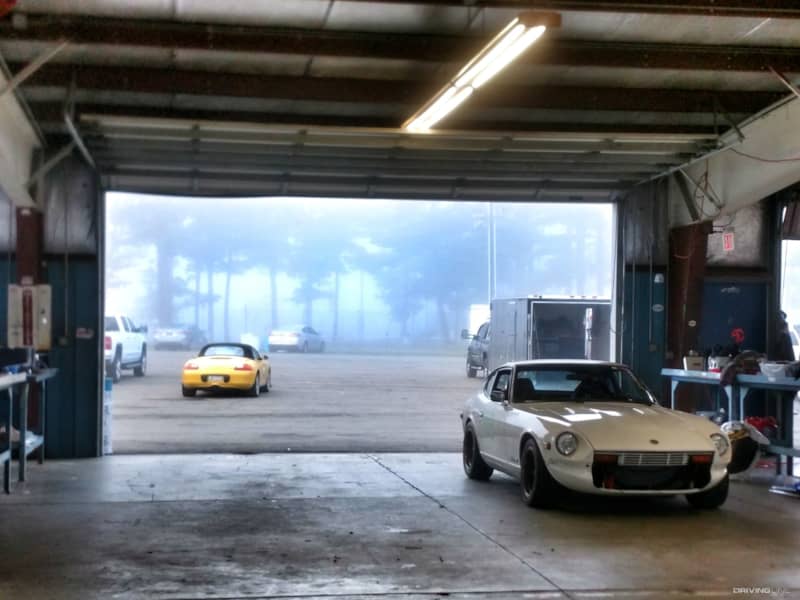 Four years later, almost all of the bugs have been worked out of my 1978 Datsun 280Z. A series of upgrades have left the engine largely untouched, but the driveline and the suspension have been built to withstand the perils of high performance driving. Now that I am past the stage of correcting the issues that crop up on any secondhand automobile (deferred maintenance, design defects), I thought it would be interesting to examine what it cost me, in terms of time, toil, and treasure, to keep a 41 year old automobile in fighting shape during a full summer of on-track abuse.
Start With Simplicity
I didn't choose a first-generation Datsun Z by accident. The electronically fuel injected L28 engine under its hood has an excellent reliability record and very few baked-in issues that have to be overcome before it can be flogged relentlessly at high rpm. Combine that with the car's lightweight platform, and it's a recipe for fairly low operating costs over the course of a May to October season.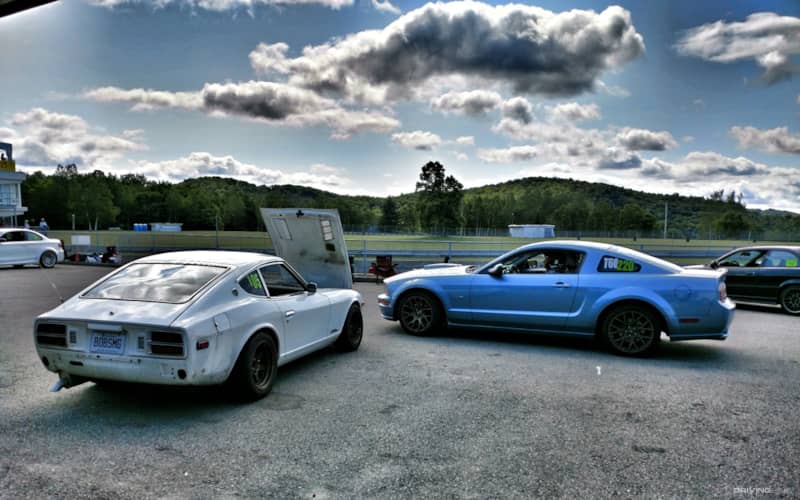 That being said, there are limits to the mechanical patience of any automobile, and I had already discovered a few pertaining to the 280Z. Driving down to my last event of the previous year, the stock 5-speed manual gearbox in the car began popping out of fifth gear. About 20 miles later, I had lost 5th entirely, which was soon to be followed by 2nd and reverse, requiring me to creep forward holding the shift lever in 1st gear in order to maintain my momentum.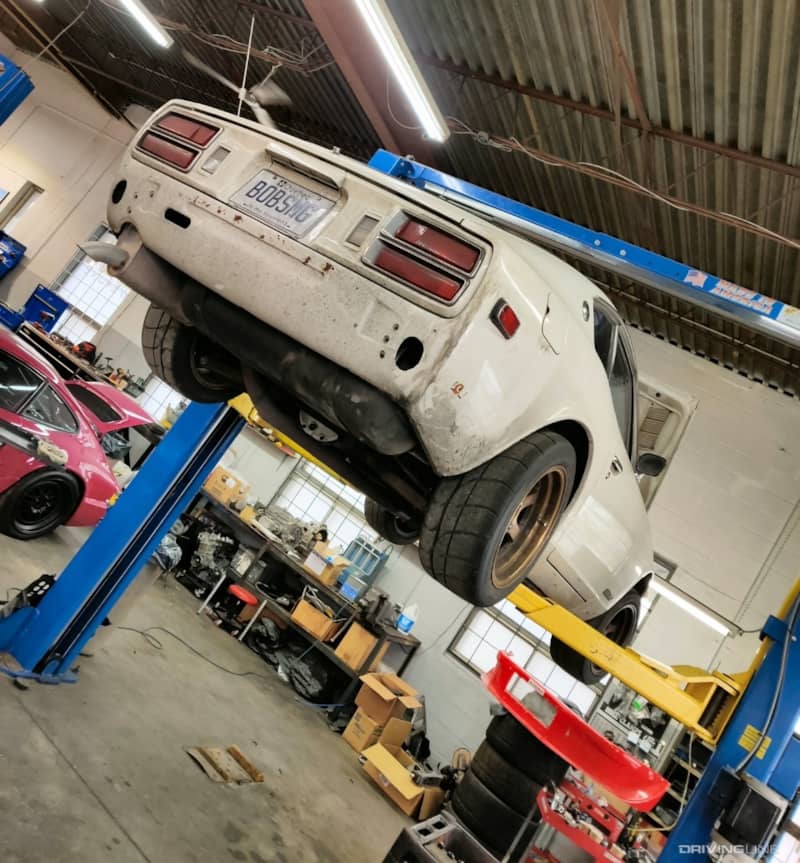 Investigation revealed a design flaw common to all Datsun 5-speeds of that era, where a bolt backing out internally causes the 5th fork to fail and eventually lunches the rest of the transmission's important bits. Eager to transform lemons into lemonade, this spring I had local Montreal race shop AGM Performance Inc (also known as WeTune) install a close-ratio replacement gearbox from a later 280ZX Turbo (which a good friend rebuilt for me), along with a helical limited-slip differential from M-Design. I also moved from a 3.54 rear ratio to a 3.90, as the newer transmission offered a true overdrive.
Total cost, including upgrades? $3705.52
Driver Mod Needed
The new combination proved extremely effective at managing the L28's powerband, and eliminated the hole between 2nd and 3rd gear that often bogged the engine at full throttle. If only I could have simultaneously upgraded my brain, and my right hand, which managed to shift from 3rd to 1st gear not once, but twice during my first event of the year, a shakedown on a short track just outside of the city.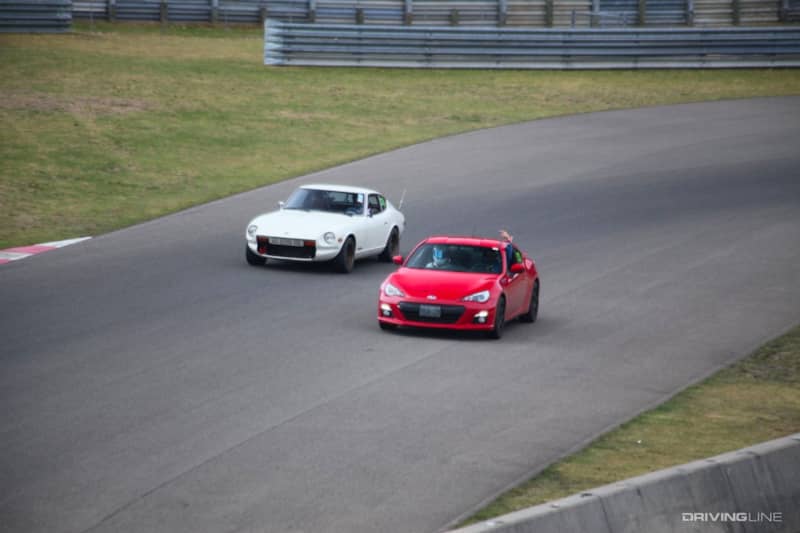 The end result? A nasty, and loud, valvetrain tick that was eventually diagnosed as a fairly innocuous jumped rocker arm—easily repaired, but still an inauspicious way to start the season.
Total cost of that particular misadventure? Goodwill from AGM Performance, which adjusted the valves in record time and cost $0.
Braking Woes
A month later, the car would suffer dual indignities at the same road course, albeit several weeks apart. The first issue came when hurtling down the back straight of Circuit Mont Tremblant, a former Formula 1 track nestled in Quebec's Laurentian mountains. Just before the final braking zone something under my hood erupted with a 'bang!' and steam and coolant began to splatter against the windshield.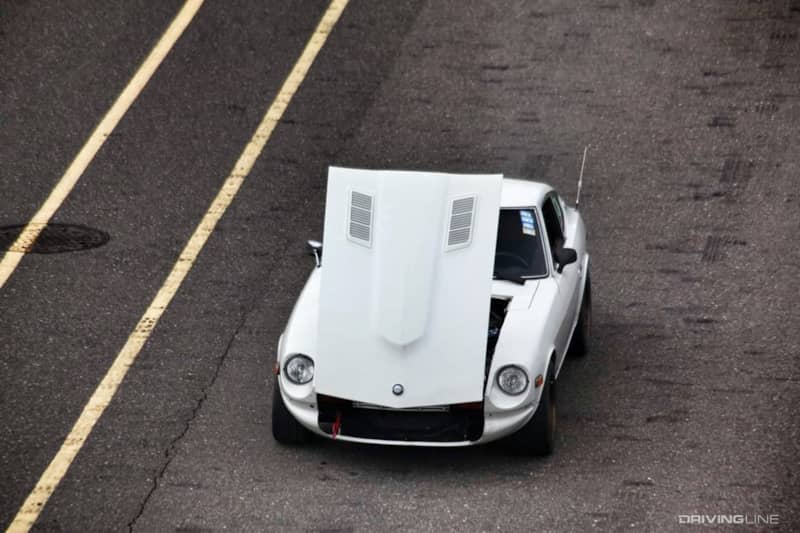 Ever thankful for my electric fans, while keeping an eye on the temperature gauge, I nursed the car back to pit lane and popped the hood, only to discover, to my puzzlement, that all hoses and caps appeared to be in place. Further inspection revealed that the belt driving the water pump had been forced off of its pulley due to the alternator bolt backing out almost completely from its mount. I tightened the bolt (using a nut that my sister, who was running her Miata at the same track, happened to have in her pocket), pulled the belt back on, and ran the rest of the day without incident.
Total cost? $0 - Just skinned knuckles.
Things weren't quite as rosy at my second Mont-Tremblant event, unfortunately. My Datsun had developed the disquieting habit of locking its left front wheel under hard brake, just before any of the others, a problem that may be connected to increased chassis stiffness over stock and a lack of corner balancing. This issue was to dog me throughout two morning sessions, culminating in the discovery that one of my front Nitto NT01 tires had been dragged down to the cords. With my spare sitting in a garage at home—a major faux-pas—my day was over.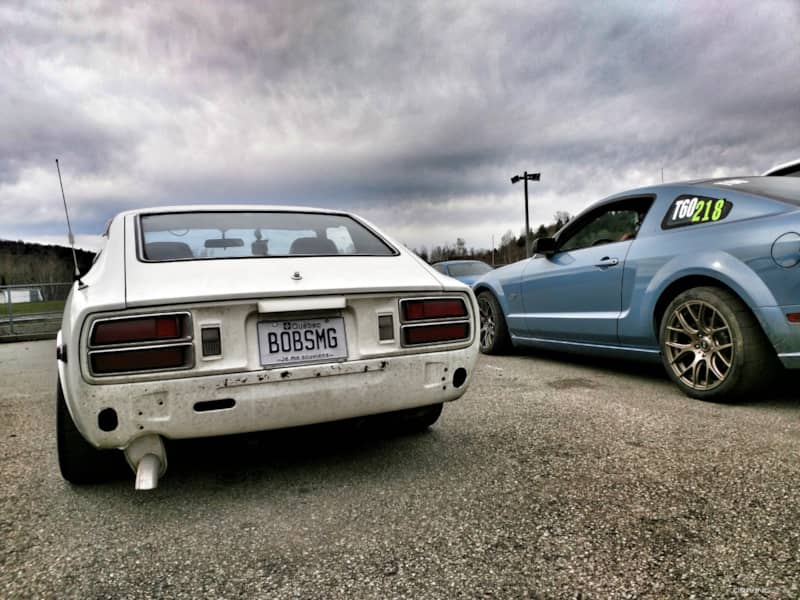 Total cost? $164.93 for a new tire, and my pride.
Check Your Oil!
The most harrowing incident to have targeted my Datsun this past year was also one of the most puzzling. Its L28 engine—a 2.8L, straight-six design—had been blowing by significant oil for roughly half of the summer. After a six-hour drive to Watkins Glen International for a full day at the track, I neglected to check the oil levels in the car before my morning sessions. After all, it had been full when I left the house, and that knowledge had made me dangerously complacent.
After two 25-minute sojourns on the track, I dipped the stick and found the motor to be at the very edge of an acceptable oil level—reading 'LOW' on the metal and barely soiling the hashmarks that separated it from 'FULL.' Mortified, I dumped in a pint of oil, which brought me happily back to a safe level. The engine, which had been running strong, continued to drive as normal, and I counted myself lucky, as the L28 is notorious for an oil pan design that can starve the motor in high-G corners even when topped up.
At the end of the day, I was packing up to head home when I heard the faintest of rattles coming from what I thought was the lower half of the engine. The noise would fade in and out over the valvetrain clatter, with no strong correlation between speed and certainly no impact on power. I drove cautiously on the six hour return, but other than the occasional stumble on the highway I experienced nothing out of the ordinary.
Back at AG Performance, a stethoscope quickly revealed a rapid knocking in the low end—almost certainly rod knock. Disheartened, the oil pan was pulled only to discover that the rod bearings seemed fine. It was then that the culprit was identified: the harmonic balancer at the front of the engine had cracked at the center and was vibrating the key in the crank.
A new pulley, a Locktite-d Woodruff key, and an oil change later and the sound was banished. Not an inexpensive solution, but certainly cheaper than an engine rebuild.
Total cost? $1,163.94
An Abnormally Expensive Year
There's one more event left in my 2019 season—exactly a full calendar year since the transmission grenading that kicked off this round-up—and I'm optimistic that the Datsun will pull through without any further incident. This has been by far the most eventful summer in terms of issues with the car, and while some are due to my own negligence, others are manifesting themselves as I creep closer to the limits of what the stock power plant is willing to endure. It's honestly impossible to be upset at engine failures on a motor that has seen seven presidential administrations come and go during its time on earth.
The total cost of running my car this season—including two sets of brake pads (one of which was overnighted), and a fluid swap to Castrol SRF—came to $5,467.50. Not a tiny number, but one that's somewhat skewed by the major driveline work done at the very beginning of the campaign.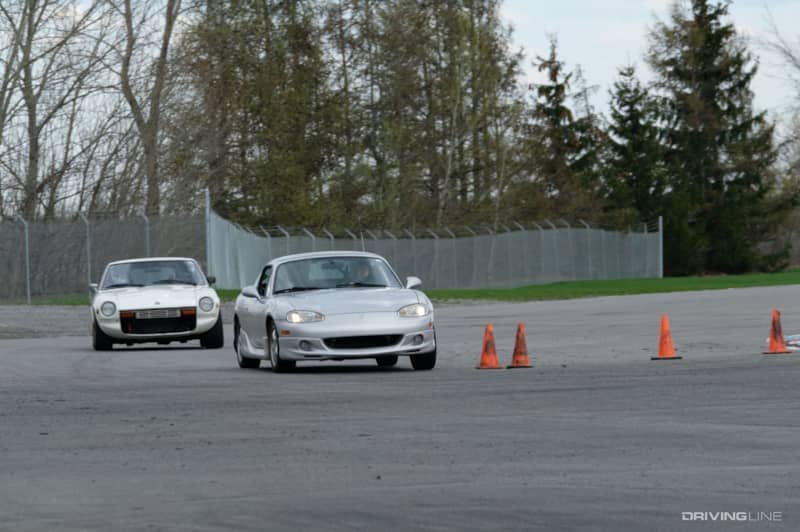 Still, perspective is important: my garage mate at Watkins Glen was on his third warranty-replacement engine in his brand new Ford Mustang GT350 due to a vibration issue that has a nasty habit of cracking the block. His out of pocket costs might have been zero, but the hassle has been high—and Ford is an outlier in terms of recognizing warranty claims related to motorsports, which most car companies will go to great lengths to deny.
Newer isn't always more reliable when it comes to the slings and arrows of high performance driving, and I'm willing to bet it's a lot more labor-intensive to take care of any of the issues listed above on modern, complex vehicle. A big part of any performance driving decision is understanding your budget and choosing a vehicle, and activity (HPDE, autocross, door-to-door, time trials), that fits comfortably within it. Four years in on a 40-year old Datsun, I've found that balance in my own life.
Interested in more on-track Datsun Z action? Click here for a profile on the BRE 240Z.