No Diesel Needed? Comparing the 3/4 Ton V8 Options from Chevy, Ford and Ram
When one thinks of a modern heavy-duty, 3/4 ton pickup truck, a Diesel engine will probably be the first thing that comes to mind.
Whether its GM's Duramax, Ford's Power Stroke or Ram's Cummins these Turbodiesel engines have long established themselves as the ultimate choice for pulling and hauling—but they aren't the only choice for powering a heavy duty pickup.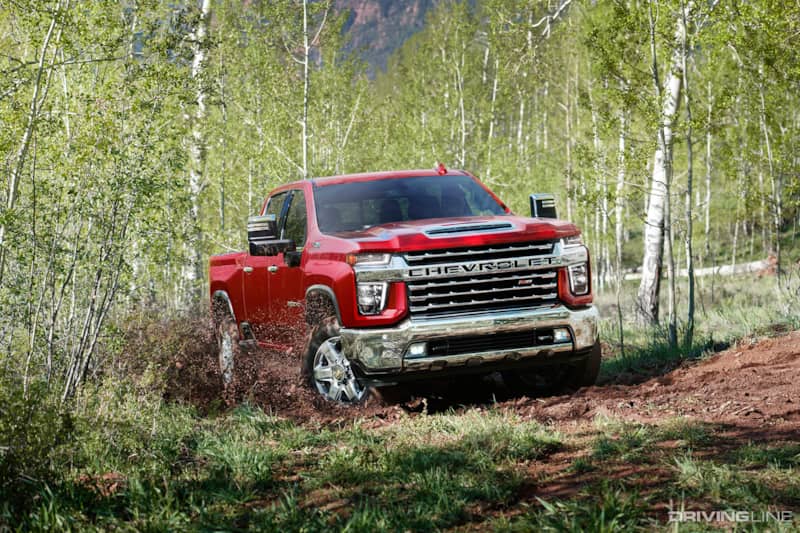 In recent years, the standard gasoline V8 engines available in the big three's 3/4 ton pickups have become quite capable. And considering their lower purchase cost, simpler design and increased efficiency, they can make sense for a lot of buyers.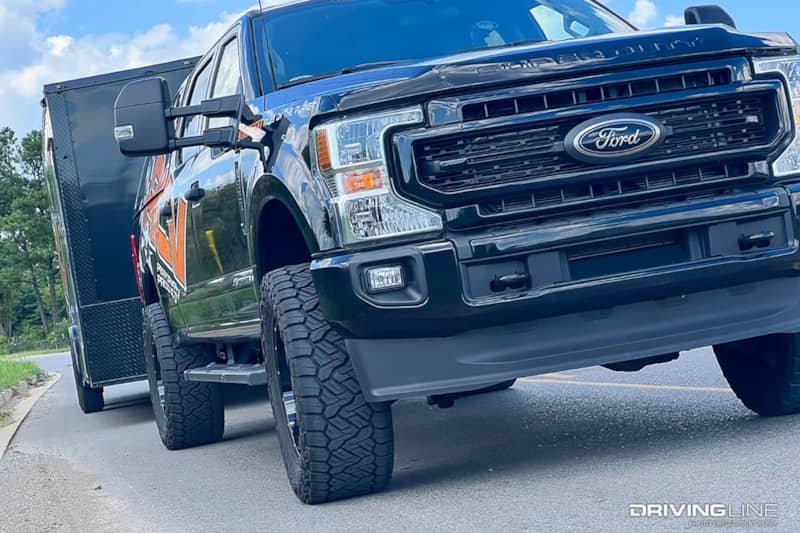 So let's take a look where each brand currently stands when it comes to 3/4 ton V8 offerings and also take a glimpse at what's to come in the "big V8" wars.
Chevy & GMC 6.6L
Starting out with General Motors, we have the 6.6 liter "L8T" V8 engine that comes standard in the Chevy Silverado and GMC Sierra 2500 pickups.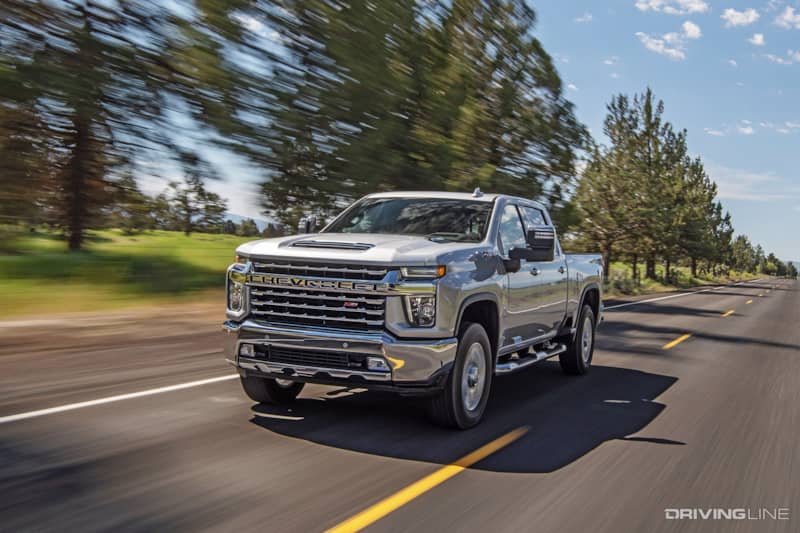 A major improvement on the old 6.0L, the much larger 6.6 makes a stout 401 horsepower and 464 pound-feet of torque—healthy numbers for a naturally aspirated V8. It's also rated to tow up to 14,500 pounds.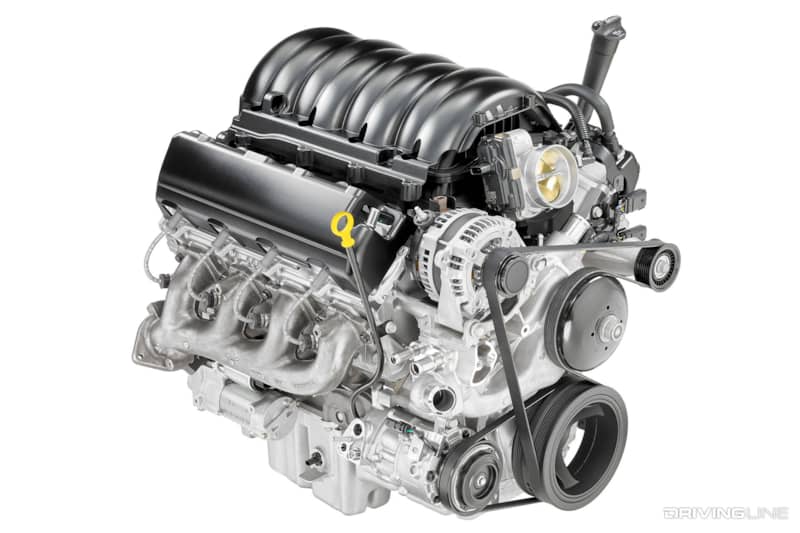 The biggest drawback to the GM 6.6 is that at the moment, it only comes mated to an older six-speed automatic transmission, but it won't be that way for long. More on that in just a moment.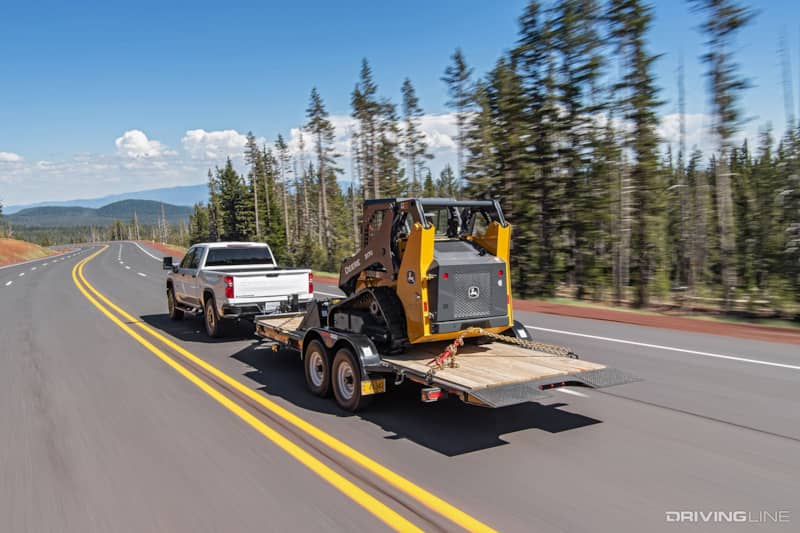 Ram 6.4L
Next we move over to Ram. While modern Ram 2500s are known for their legendary Cummins Diesel engines, the base V8 is no slouch either.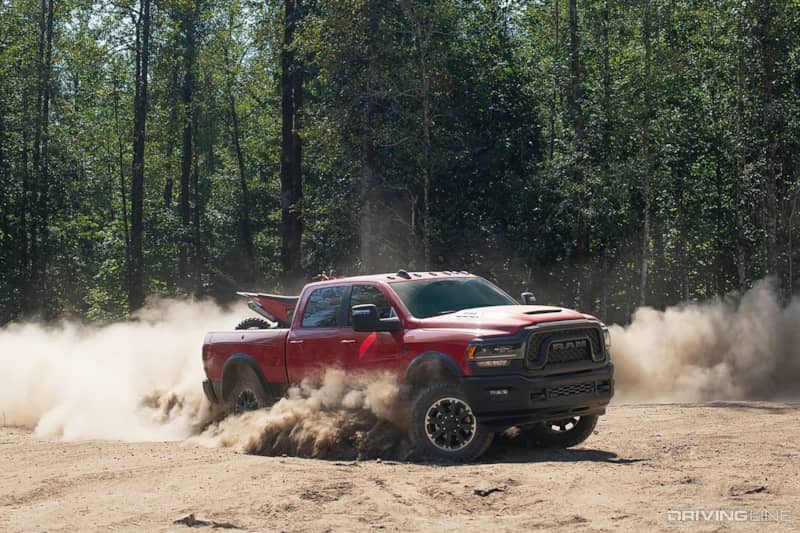 Displacing the same 6.4 liters as the engines in the Scat Pack Challengers and Chargers or the Wrangler 392, in "work" trim the 6.4L Hemi makes 410 horsepower and 429 pound-feet of torque.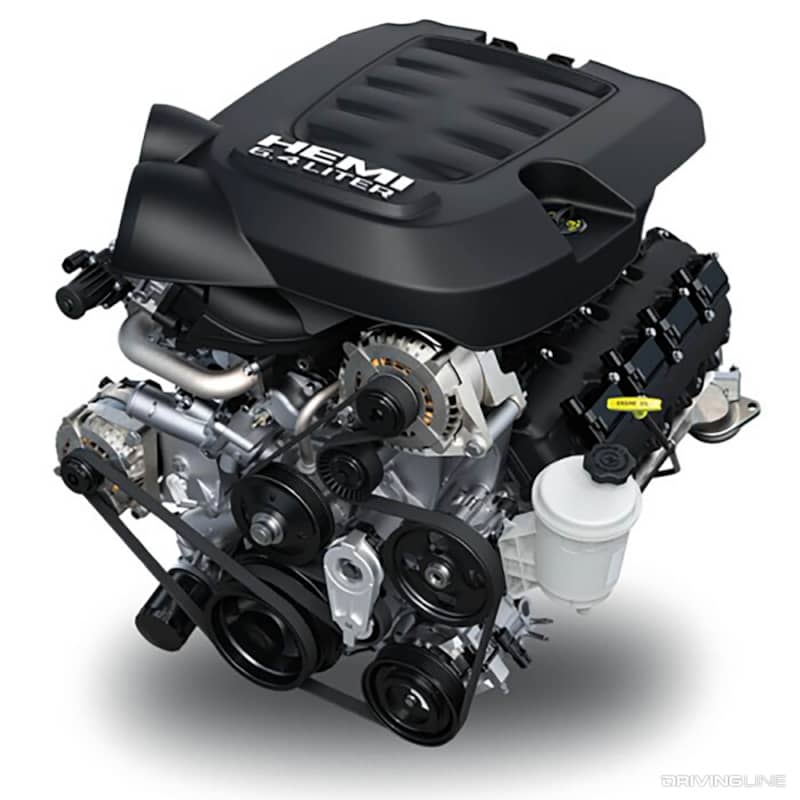 The Hemi comes mated to an eight-speed automatic transmission, and the V8-powered Ram 2500 can tow up to 17,540 pounds.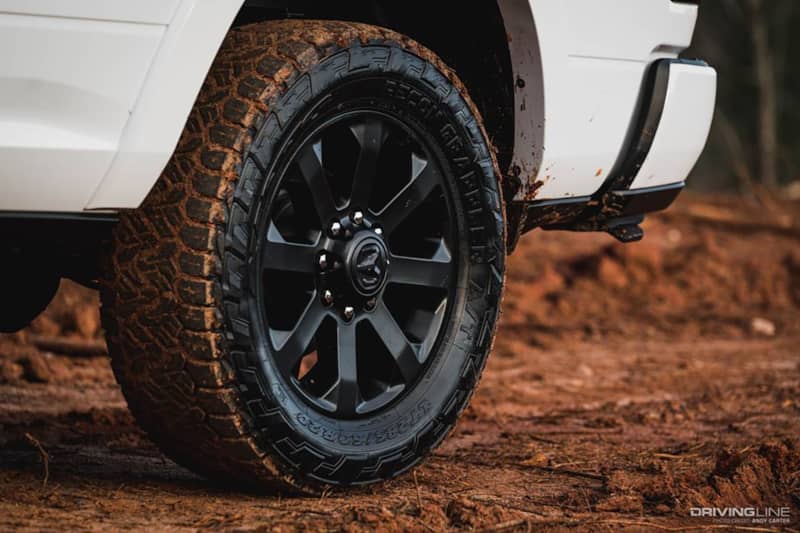 Ford 7.3L
Last, but not least, we get to Ford's top-of-the-line gasoline V8 truck engine: the massive 7.3 liter "Godzilla" V8, which uses a pushrod design rather than the overhead cams of Ford's other V8s.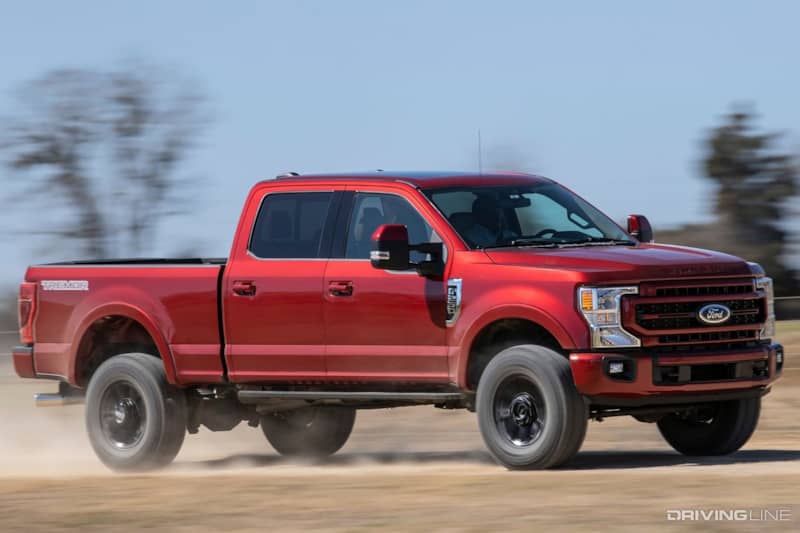 As the largest V8 of the bunch, it also makes the biggest power and torque numbers: 430 horsepower 475-pound feet of torque, and it comes mated to a ten-speed automatic.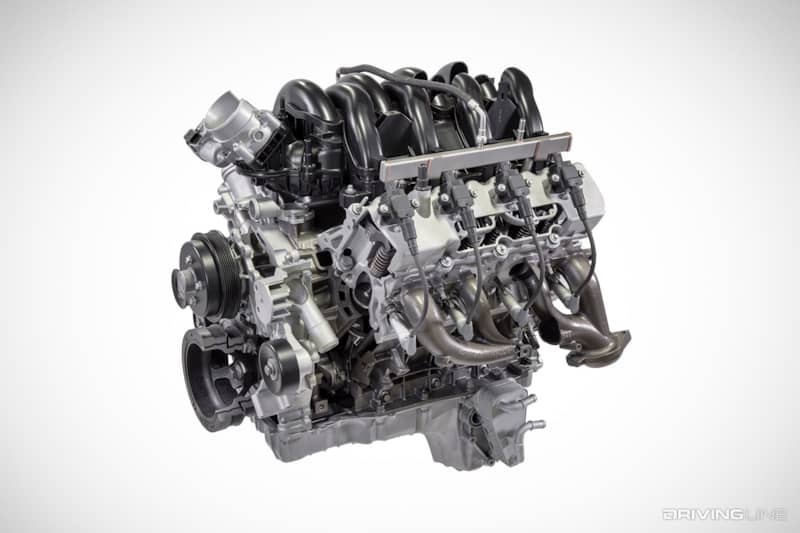 That extra displacement also helps the 7.3L-powered F-250 tow up to 20,000 pounds—again, the top numbers amongst current V8 offerings.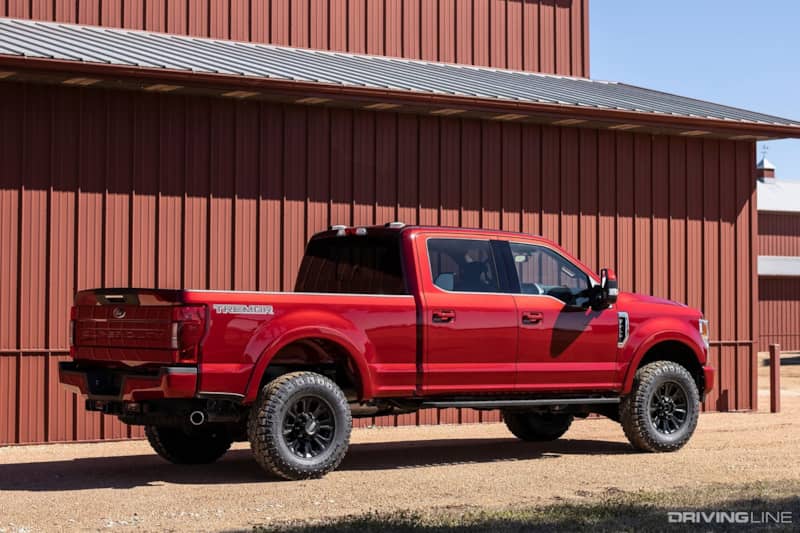 What's to Come?
Given how competitive this segment is, upgrades come frequently. And both the upcoming the Silverado HD and Ford Super Duty are both sporting some substantial upgrades for gas V8 buyers.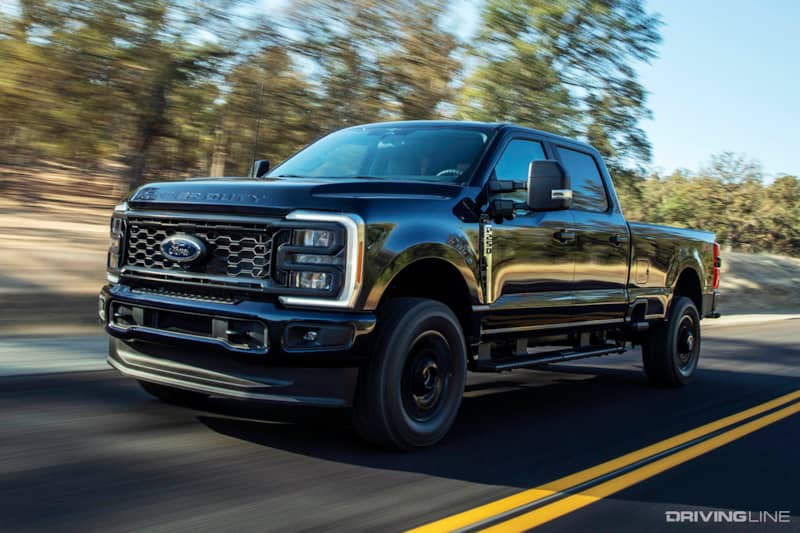 On the GM side, the 2024 Silverado HD with the 6.6L gas engine will get the much-improved ten-speed automatic to replace the aging six-speed, bringing likely improvements in both performance and fuel economy.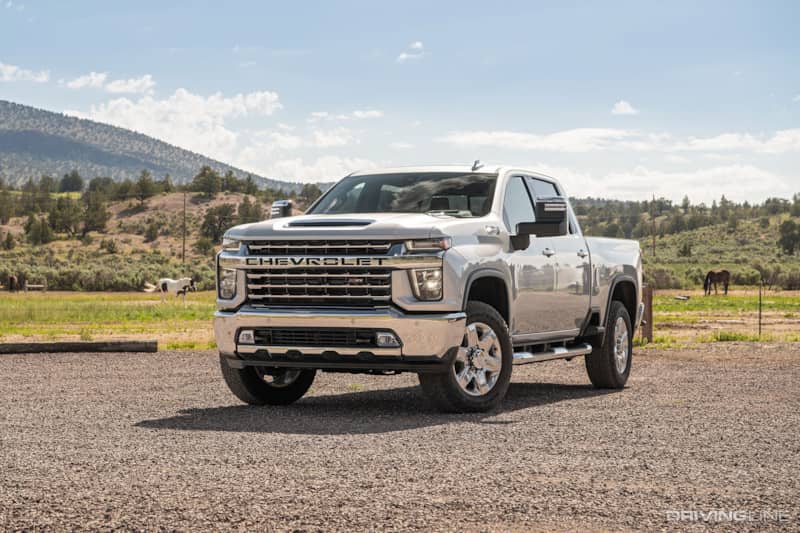 And the upcoming 2023 Ford Super Duty will get some small updates to the 7.3 liter gas engine to improve horsepower and torque, though final figures haven't been released yet.
Ford will also do away with the current 6.2 liter base engine and replace it with a new 6.8 liter V8 for improved performance. Previously upgrading the base 6.2 to the 7.3 was a no-brainer option for the money, so it will be interesting to see how this new base V8 stacks up.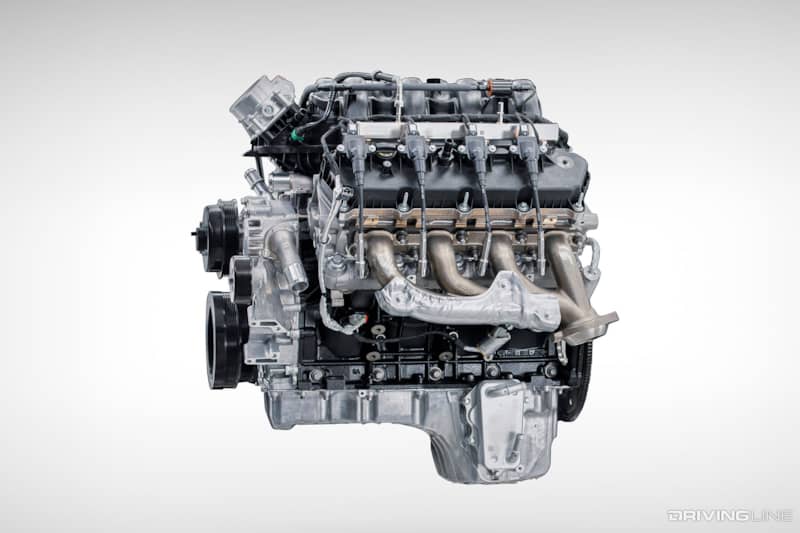 For now though, the 7.3 has already proven itself as one of Ford's most impressive engines to date. And while many heavy duty pickup buyers will be chanting "diesel or nothing," the more affordable gasoline options have never been better.