NT555 RII Tire Review: Nitto's Drag Radial on a 2017 Honda Civic Type R
The relationship between the aftermarket tuning community and modern Hondas has been nearly unbreakable since the early 1990s. The Honda Civic has become a meme itself, a placeholder to represent the tuning community for those outside of it.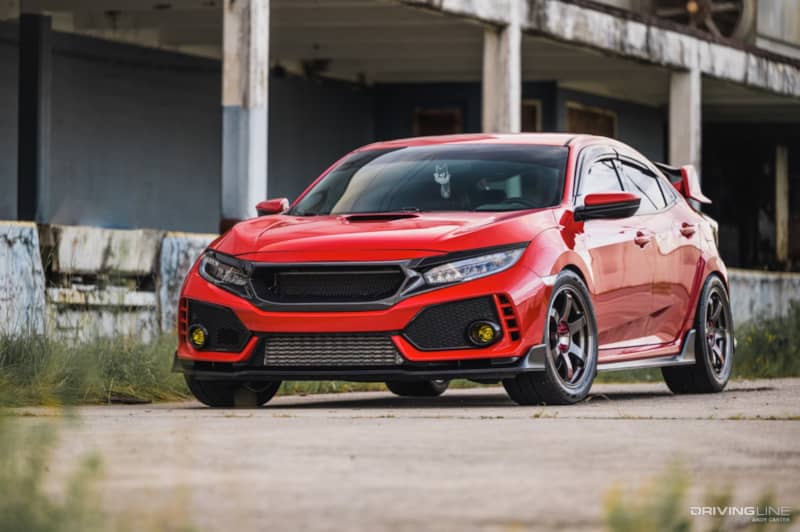 While Honda the brand has a legacy in racing and performance cars, their USDM consumer cars have rarely been true performance machines. But Honda has proven it knows how to instill performance DNA into these machines.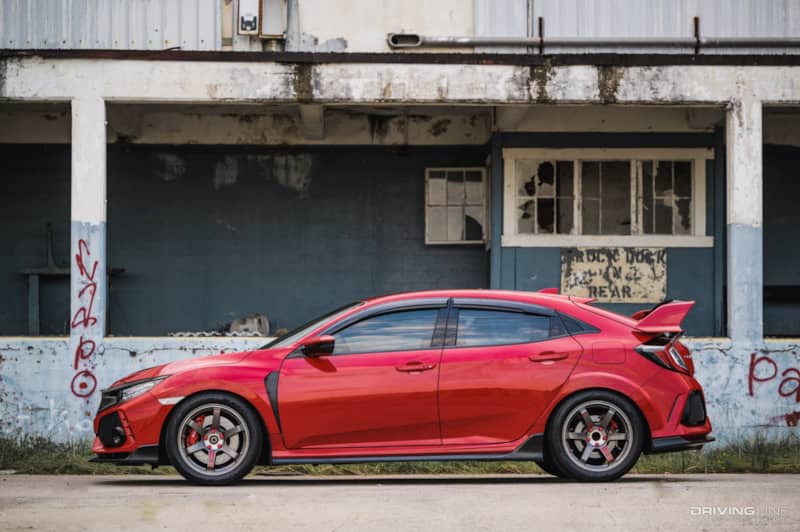 The evidence is in their high-revving engines, double wishbone suspensions, and some of the best feeling manual transmissions ever created, but golden-era pedestrian Hondas never made over 200hp. The Si models built on that base platform, but most owners still sought to increase performance with the aftermarket.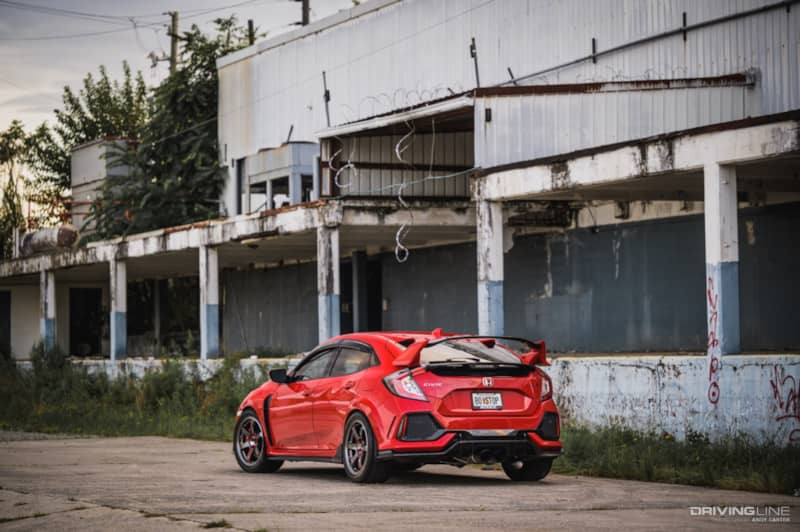 When the 10th generation Civic spawned a Type R in 2017, Honda finally gave buyers a true FWD performance machine with an H badge up front. With 306hp on tap from a turbocharged 2.0L, the FK8 was a car that could function as both a daily driver and a respectable performance machine for enthusiasts. That's exactly what the owner of this 2017 Honda Civic Type R, James Cambell, wanted, and why he pulled the trigger.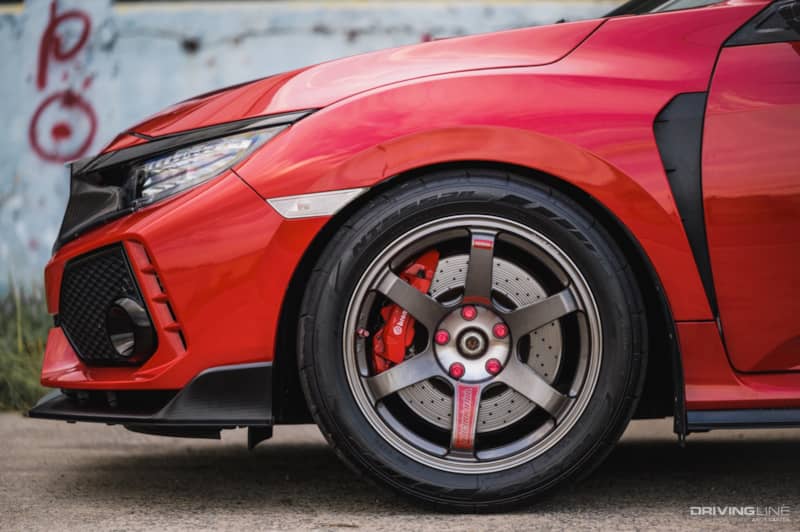 The Perfect Dad-Mobile
"When the FK8 came out in 2017 I was looking for my first "Dad" car, and so, made my move on it. Initially my plans were to do some minor personalization and enjoy it pretty much as is," he recalled. The first move however, was to downsize the wheels from the stock 20" to 18," an extremely popular modification for this car.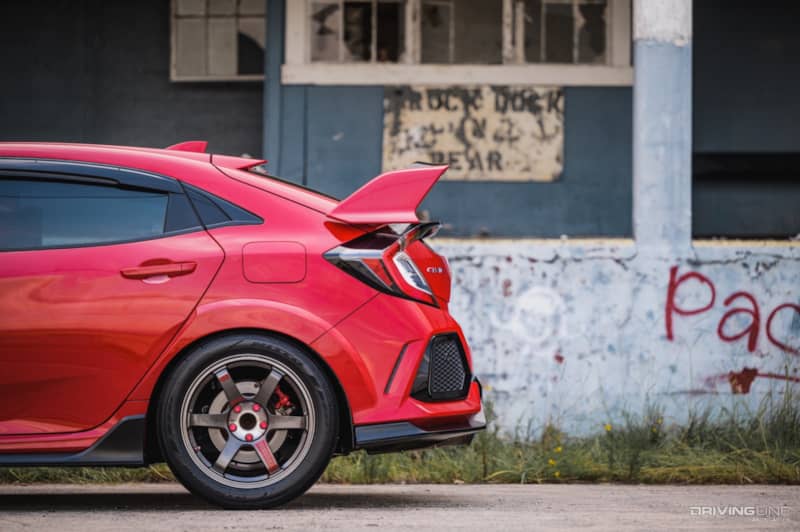 Meaty Fitment
The stock tire on the Civic Type R was a 245/30/20 summer tire. Being a bit of a traditionalist stylistically, James knew that he wanted more sidewall and a meatier tire size. "I crunched numbers in a fitment calculator, and got to measuring. When I had an idea on the size I was looking for I checked Nitto's website, found the NT555 RII DOT compliant drag radials and after asking a few people who have had experience with them. I pulled the trigger on them. I went right to Nitto after having a great experience with their light truck tires."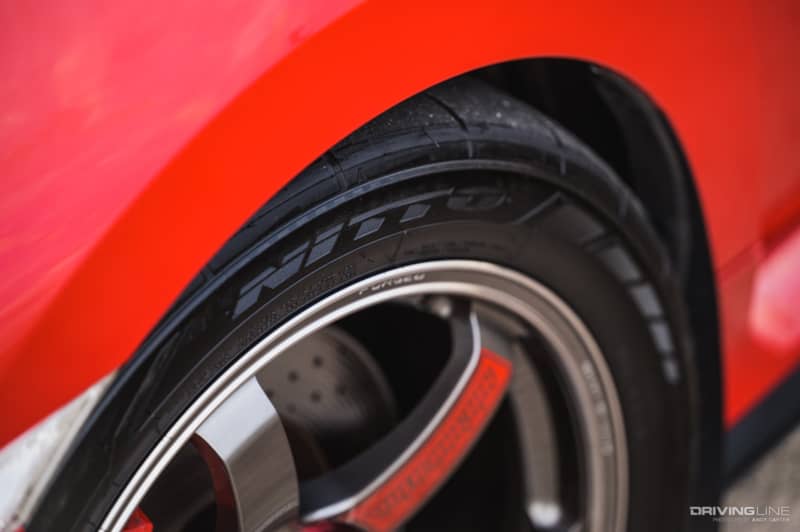 Now obviously, drag radials are an aggressive choice for a FWD daily driver, even one with the performance capabilities of the Civic Type R. The NT555 RII was designed to ideally be used on the driven axle in unison with the NT555 G2 ultra high performance summer tire. That being said, James wanted the grip and the aesthetic benefit of the same tire at all four corners.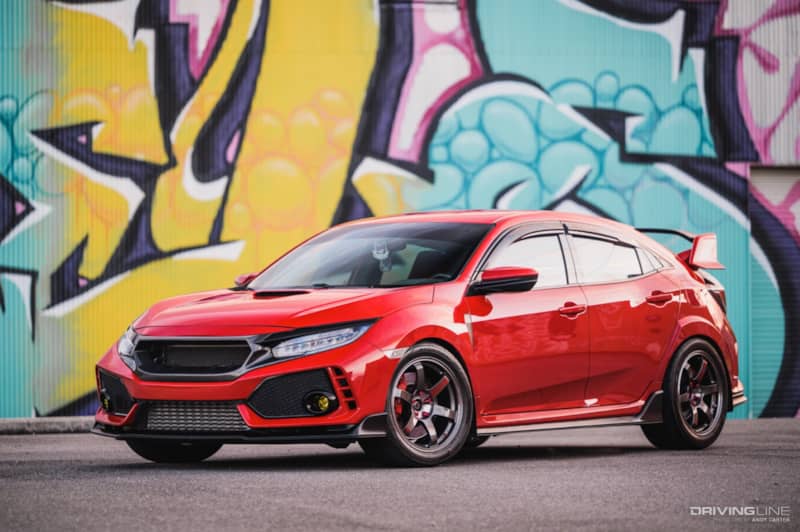 Real World Experience with NT555 RII
"Compared to my previous track tires I had on a set of HRE wheels that I had on this car before getting these TE37s, the Nittos are a night and day difference in a good way. Road noise is way down and the ride is way smoother than any Civic, especially a Type R, should be. The car will actually hook up now, and is a ton more fun to drive when the traction control system doesn't have to cut power."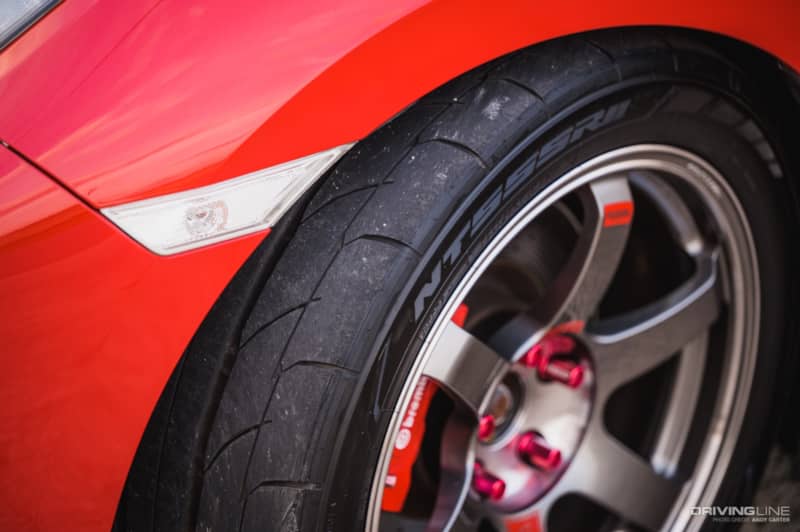 Nitto designed the NT555 RII to have drivability on the street, even in inclement weather. The large circumferential grooves aid wet handling for the frequent Georgia rains, and cold weather hazards just aren't a concern this far south.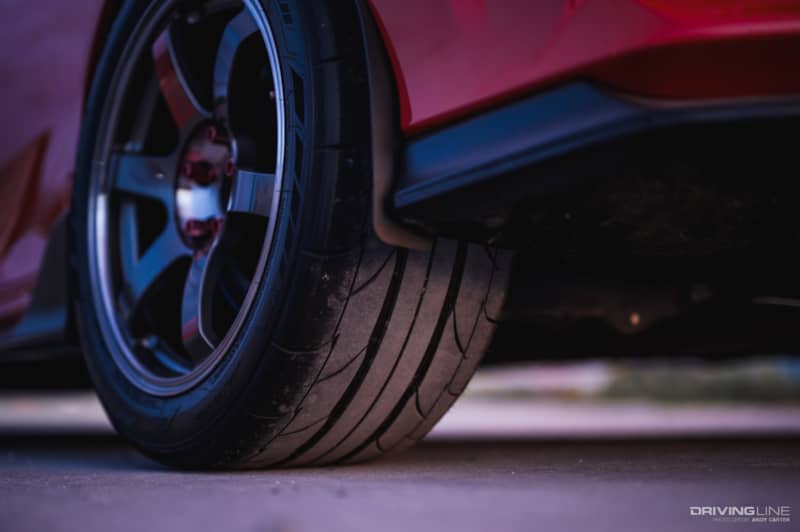 Form and Function
The 275/40/18 Nitto NT555 RII is actually about an inch taller than the stock 20" fitment. For Civic Type R owners that have lowered their car, this setup wouldn't be possible. James, however, makes a case for the stock suspension stating, "Having a car at stock height is hard to beat for a daily. The stock suspension is doing a fantastic job of dampening, and with these large sidewalls filling the wheel wells, it doesn't really look like it needs to go lower either."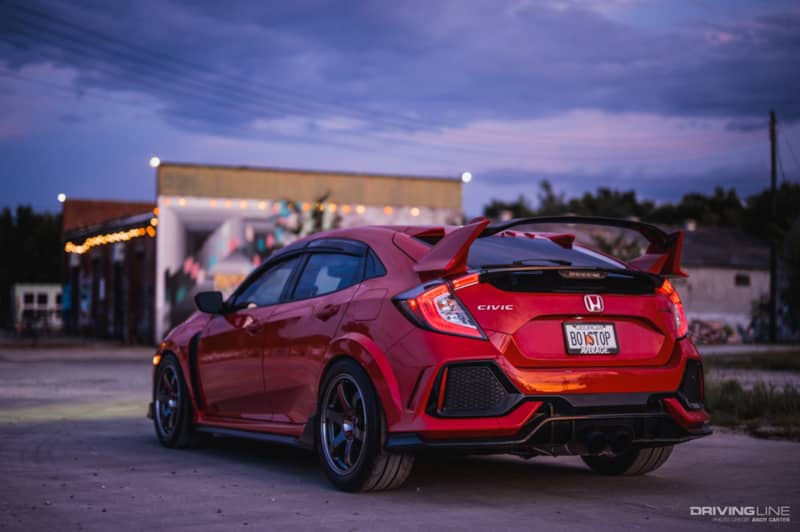 The Nitto NT555 RII isn't the most obvious tire choice for the Civic Type R, but Nitto's engineering has allowed this tire to function beyond its intent. For someone that wants incredible grip and aggressive aesthetics, Nitto's drag radial works. For a car that has such limited mods, the improved stance alone has transformed this car into a track-inspired build that still serves its purpose.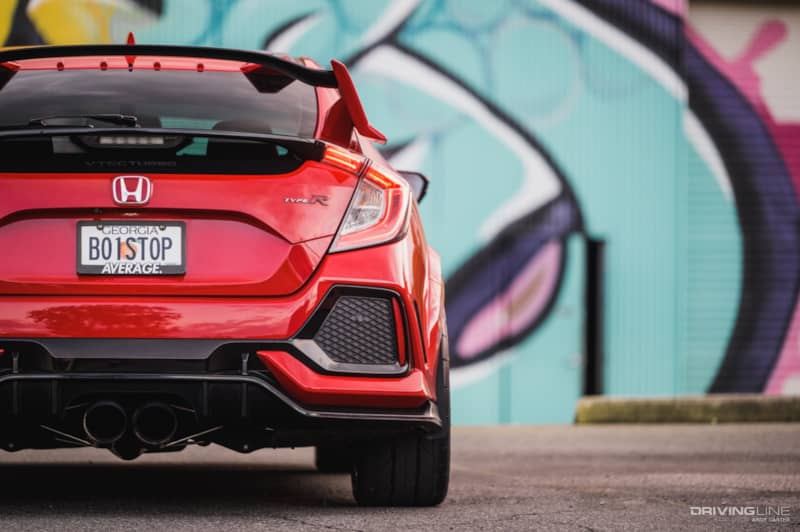 "The car is honestly still a fantastic daily," James argues, "and with this choice in wheels and tires still rides smoothly and will lull my kid to sleep, no problem." Hey, if it works for him, it works for us.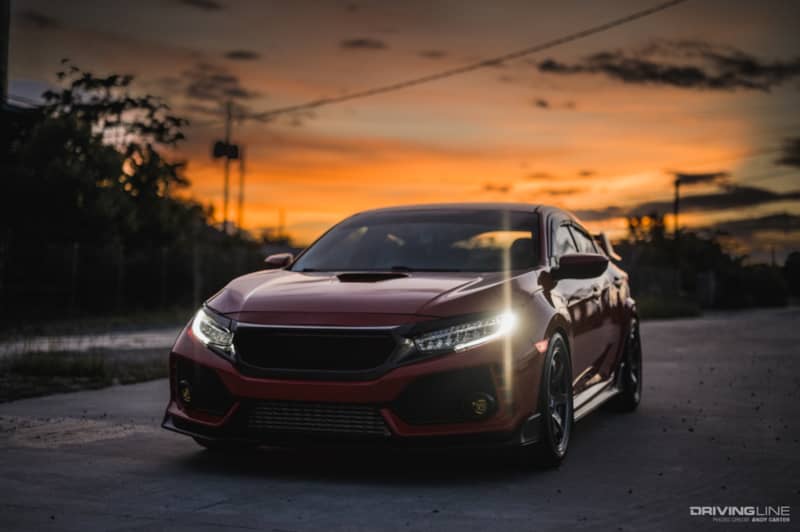 More From

Driving Line
Honda just debuted the new 2023 Civic Type R! Will it top the FK8?