NT555RII D.O.T. Compliant Drag Radial Tire Review
A drag racer needs a good tire that'll perform on the 'strip and the street. Nitto has listened to us weekend drag racers several times, first with the NT555R and NT05R drag radials, and now with the latest Nitto DOT compliant drag radial, the NT555RII. It's kind of a fusion of the best qualities between the two other drag radials, yet the tread pattern is matched the NT555 G2 ultra-high performance street tire, so your tread can match at all four corners.
My car is a 1988 Ford Mustang coupe, and as you can see from the photos, it's not original. A Ford Coyote 5.0L engine that's backed by a 6R80 six-speed auto transmission from a 2012 Mustang replaced the factory 302ci engine and original five-speed transmission. It makes 450rwhp naturally aspirated, but I plan to go with some sort of boost real soon.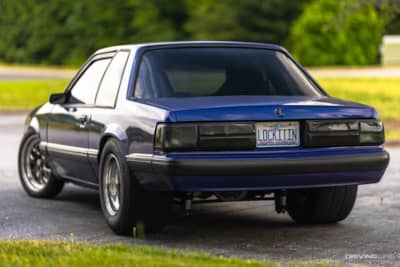 Keep in mind that the stock drivetrain only made 225hp, so I've doubled the power it's making and it's a light car. I needed something meaty in the rear to get any kind of traction, which meant cutting the entire trunk area and tubbing it to fit my desired setup. The big and little layout makes a car, in my opinion, but in a sea of Mustangs on a drag pack, I decided to stand out. So, Weld Racing hooked me up with their S77Bs on all four corners, 18x4.5" up front, and 15x12" steam rollers in the rear.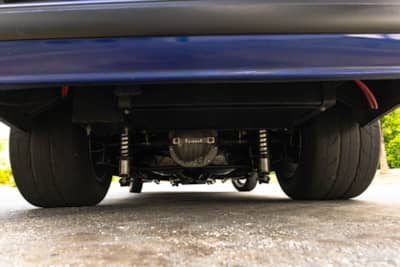 With that rear wheel size, I knew I'd have a hard time finding something to fill the rear wheel well tubs, and that's when Nitto released their NT555RII in 325/50R15. Finally, I found a tire that measured 28 inches tall and had a section width of 12 inches; the NT555RIIs would fit my rear wheels and wells perfectly.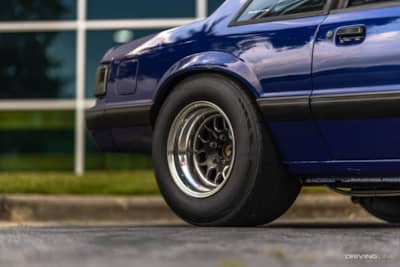 So far, I've put approximately 500 miles on my RIIs, and I've been highly impressed. I had a set of NT555Rs on my previous 2013 supercharged Mustang, and I can say these are a huge step forward. The first generation brought great milage and weren't nerve-racking in the rain. Although I haven't run in wet weather yet, circumferential grooves are designed to disperse water out and away from under the tire. So, if I were to get caught in a pop-up shower, I have a peace of mind knowing I don't have to hide under a bridge until it's gone.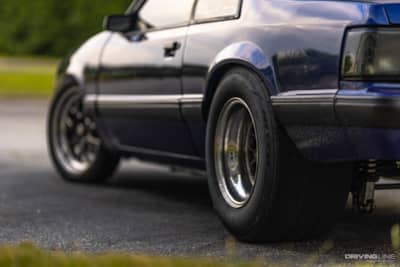 When the road is dry, traction is plentiful; so far, I've kept 25lbs of air in the tires, and on the street from a slow roll, I get practically no spin at all.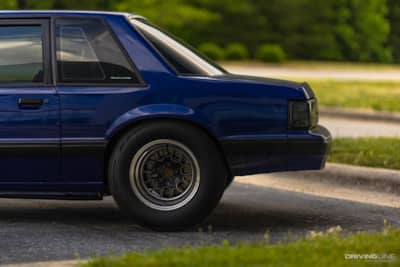 Thus far, I've made two drag strip passes on these tires, and they are equally as impressive here. Nitto designed them to cross between 100 tread rating of NT555R and the 00 NT05R; now I know why. After a quick roll through the water box, and a 5-second burnout, heat in the tires brought out even more stickiness. Both passes yielded a dead hook, no spin, and went straight down Broadway. Coming back down from the top, I could hear tiny rocks get picked up and thrown hitting the inside of the fender wells because the tires had become so sticky. Once I returned to the staging lanes, they cooled back down and acted like they would on the street.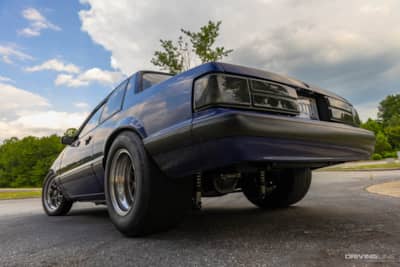 They drove just as well to and from the track as they do at the track, with no noticeable road noise at all. I'd highly recommend these tires for the weekend warrior or someone with a high horsepower streetcar with trouble finding a D.O.T. compliant drag radial tire that will live more than a few thousand miles.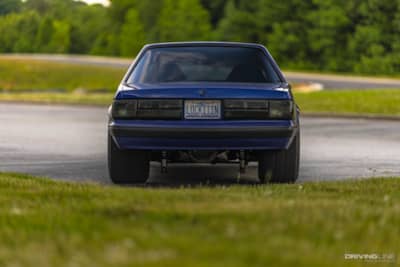 I'll be putting these tires through their paces with another few hundred horsepower in the future, and I know these Nittos will continue to get the job done providing traction both on the street and at the drag strip.