Off-Road Motorsports Hall of Fame Induction Highlighted with Campbell Pride
Since 1978, the Off-Road Motorsports Hall of Fame has been inducting notable individuals in the off-road community. Now an annual affair, the Off-Road Motorsports Hall of Fame Induction Ceremony celebrated a number of well-deserving individuals last night at the South Point Hotel and Casino at their 2017 ceremony, including one of our very own Nitto drivers, Wayland Campbell.
Established in the late '70s, the Off-Road Motorsports Hall of Fame (ORMHOF) celebrates and honors influencers of all types in the off-road industry. From racers to race promoters, media representatives to outstanding advocates for the sport, ORMHOF recognizes them all. This year, it was Dave Ekins, Bob Gordon, Cliff Flannery and Bill Savage who were inducted into the Hall of Fame with plenty of fanfare.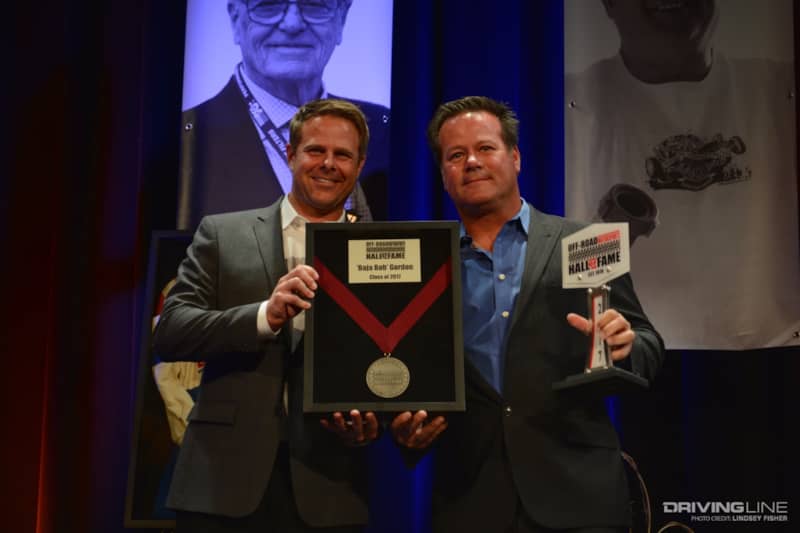 Very well-deserved, these four gentlemen weren't the only ones honored at the event, however. In fact, several more people were recognized for their roles in the off-road world through the 2017 Impact Awards. Nominated in the "Rock Sports" category, Wayland Campbell, Bailey Cole, Jesse Haines, Jordan Pellegrino and Levi Shirley were all contenders—but after the votes were tallied, it was Campbell that walked away with the award. A man of few words, Campbell accepted the award graciously with many cheers from his immediate and Ultra4 families in the audience.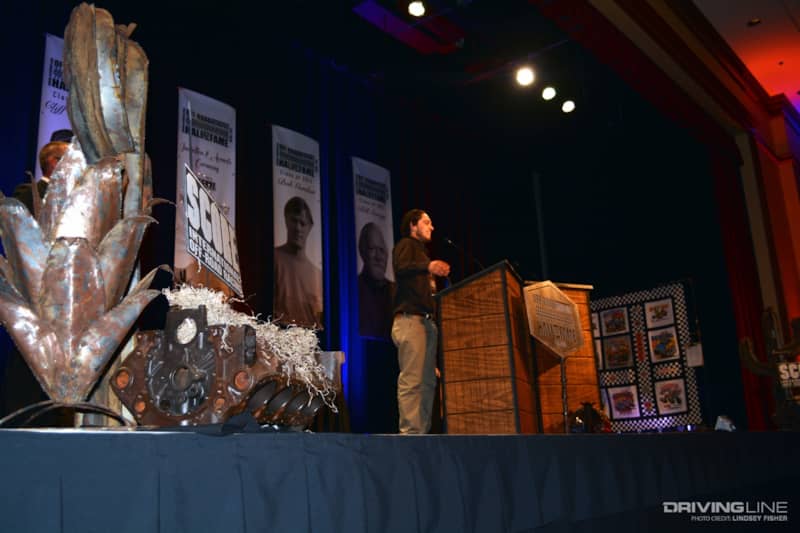 This marks an incredibly successful year for Campbell, who just accomplished winning the 2017 Ultra4 Nitto National Championship after his most-winning season in Ultra4 Racing yet. The Rock Sports Impact Award will be added to Campbell's long list of awards, including the previous "Rising Star" Award he won from the ORMHOF in 2015. As you may remember, that was also the year that Shannon Campbell was inducted.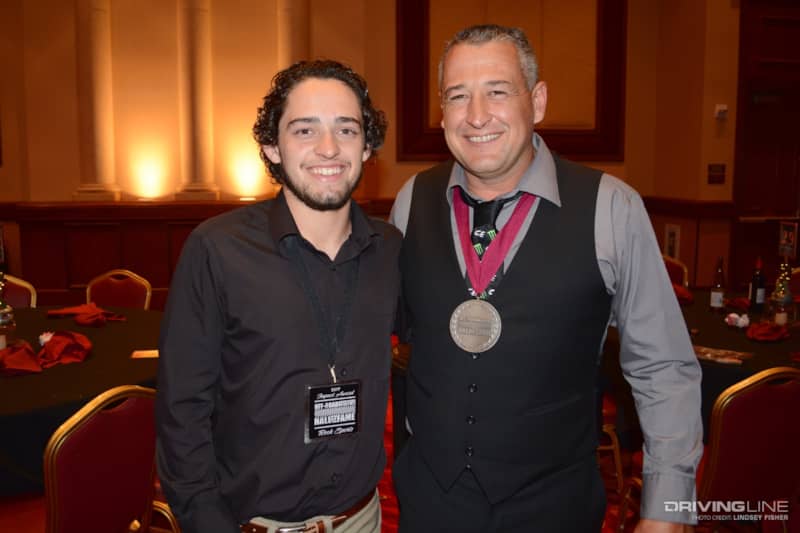 Truly a force to be reckoned with and one heck of a driver, a huge congratulations goes out to Wayland Campbell on his ORMHOF Impact Award win! Be sure to check out the gallery below to see all of the sites from the ORMHOF Induction Ceremony banquet—as well as the other award winners from the evening!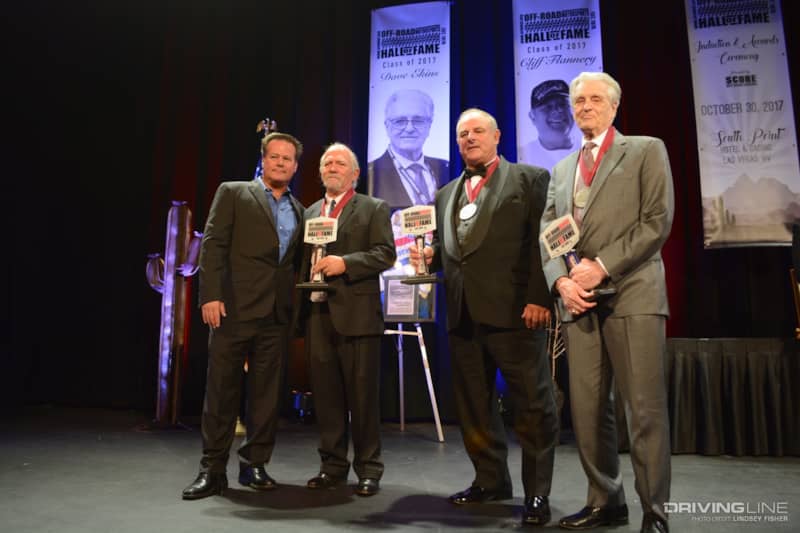 2017 Off-Road Motorsports Hall of Fame Inductees
Dave Ekins
Bob Gordon
Cliff Flannery
Bill Savage
2017 Impact Award Winners
Desert: Harley Letner
Short Course: Carl Renezeder
Rock Sports: Wayland Campbell
Moto/ATV/UTV: Kristen Matlock
Industry: Daryl Folks
Advocate: Robert Blanton
2017 Louis Unser "Never Give Up" Award
2017 Volunteer Recognition Award