Overcoming Adversity With a 1970 AAR 'Cuda
You can take the guy out of his Mopar, but you can't take the Mopar out of the guy! For Loveland, Colorado's Joe McQuaid nothing could be more true, no matter what challenges were put in his way.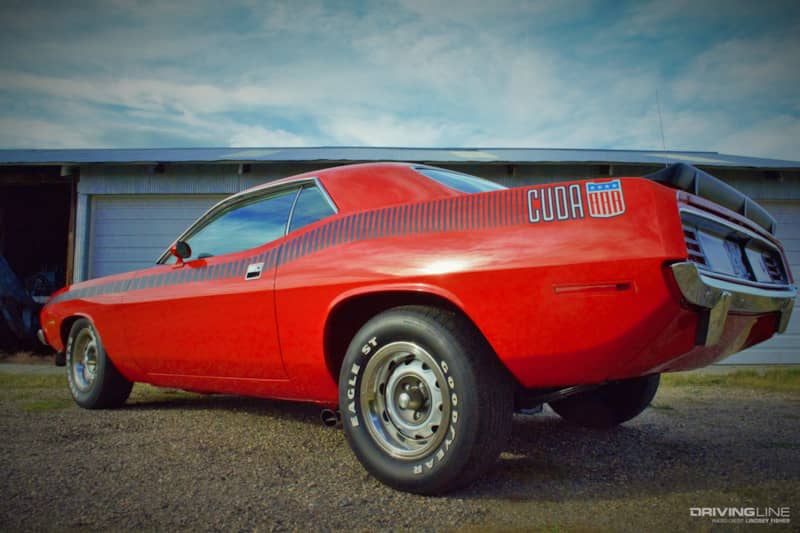 A self-proclaimed "Mopar guy" from a young age, Joe McQuaid was lucky enough to score an iconic 1970 Dodge Challenger for his high school daily driver. But this wasn't just any Challenger. In fact, it was one of the rare Challenger T/A models. You know, the ones built so that Dodge could run the car in the popular SCCA Trans Am series. We don't need to explain to you why McQuaid was one of the coolest kids in school. And he took that cool guy, cool car persona to heart – admitting to us that he even went so far as to create his own special "parking spot" in front of his school many times, a feat he got some heat for from the high school staff.
Exit Challenger, Enter Challenges
But Joe's chill life didn't last too long. Once McQuaid was out of high school, the realities of being an adult set in. The T/A was sold and McQuaid enlisted in the Navy. While on active duty in the Vietnam war, McQuaid defended the United States and supported his fellow soldiers while based on a highly traveled aircraft carrier. It was there that he was involved in a terrible jet engine accident, one that left him wheelchair bound. 
Forging Ahead
Lucky to be alive, McQuaid had a long way to recover. Refusing to give up hope, he kept his eye on the prize and decided not to let his disabilities keep him from collecting and driving the cars he loves. While he may have an extra set of wheels most don't, they don't keep him from the "normal" car guy lifestyle and his awesome collection is hard proof of that.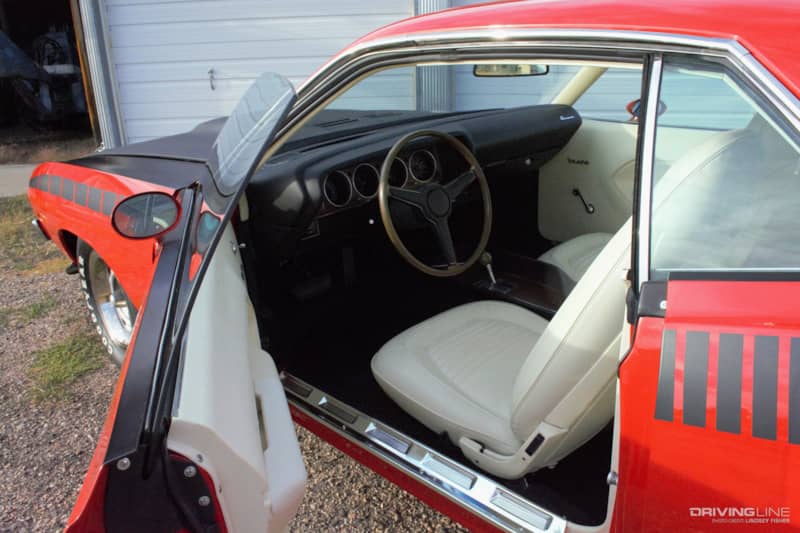 Which brings us to this freshly restored 1970 Plymouth AAR 'Cuda. One of less than 3,000 ever produced by Plymouth – they were all released during a 6-week period between March and April of 1970. Just like its sister car, the 1970 Challenger T/A, the Plymouth AAR 'Cuda was a very limited-run model, produced only because manufacturers had to produce production models of their race vehicles to be able to legally compete.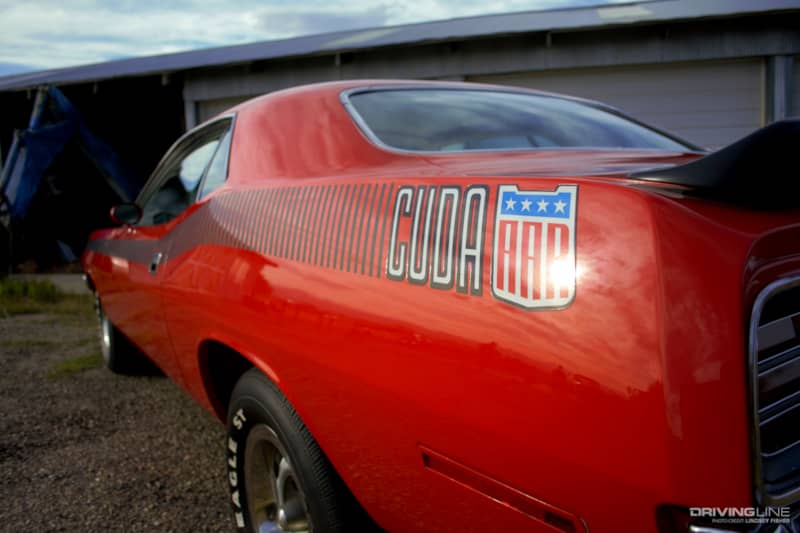 For McQuaid, the rare 'Cuda was a necessary addition to his garage, which also houses a fully restored, vintage Indian motorcycle, a '74 Imperial convertible and a 1970 Challenger T/A (of course.) That last one McQuaid acquired in 1987, in honor of his high school car. Like any car guy, he's got more than he can drive, and there's always new and pending projects revolving into the mix.
The 1970 AAR 'Cuda Project Begins
A rare car to come across, McQuaid bought the 'Cuda about five years ago, sight unseen. Unfortunately, once he got his hands on the car, he realized that it was actually in much rougher shape than he had been led to believe. But, never afraid of a challenge, McQuaid opted to move forward with his plans to have the car restored to production quality and enlisted the help of Mike Lee, owner of Loveland, Colorado's Mike's Restoration.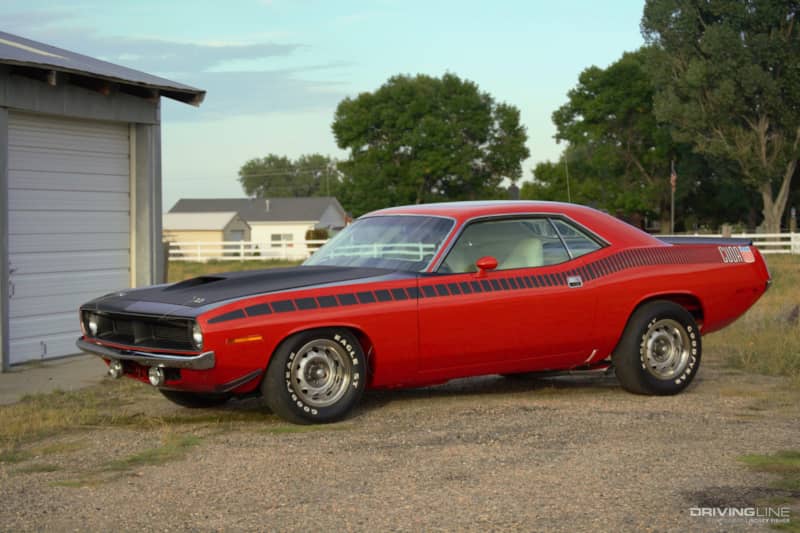 Lee admits he wondered what he got himself into, accepting the work on McQuaid's rusted-out shell of a car. But upon further inspection, and with McQuaid's undying passion for rare Mopars in mind, Lee agreed to take on the project of restoring the nearly too-far-gone Plymouth.
The rebuild of the car took just over three years, between striping the car completely down to nothing, fixing the front end damage, replacing all the sheet metal and then building a factory-spec AAR 'Cuda from there.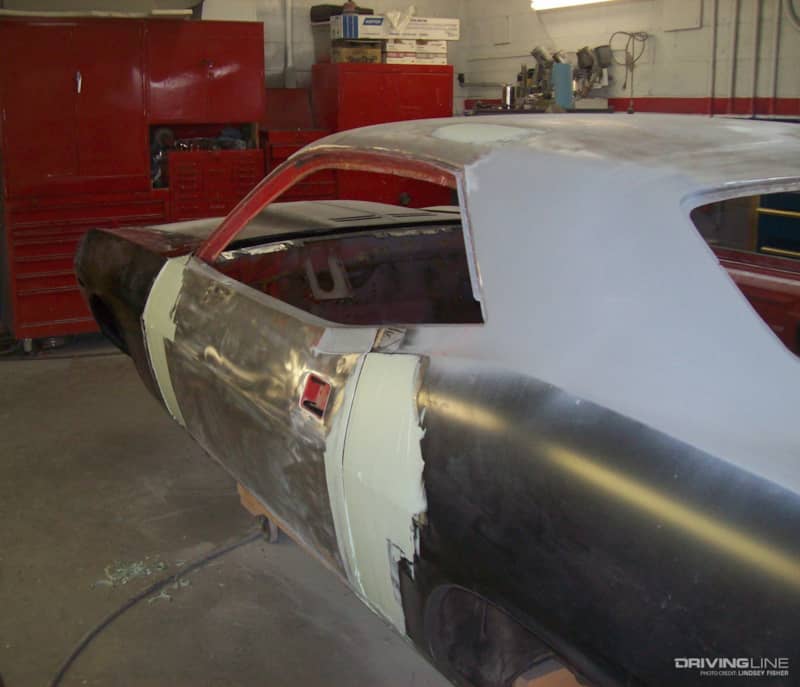 As if that wasn't enough work to chew on, an unexpected flooding delayed the project further. With the work having already been started, the 'Cuda project sat in a flooded shop awaiting the water to recede. Afterwards, a chunk of what had already been done had to be scrapped and re-done, setting the timeline back even further. Finished just this August, you'd never know the rusted beginnings of the AAR 'Cuda project without seeing the before photos.
Sweet Success
Complete with a factory-correct 340ci Six-Pack with a mild cam, three 2-barrel carburetors under the massive factory air cleaner, side-exit exhaust, and a 727 Torqueflite transmission, the car is just as it would have been when it drove off the lot in 1970.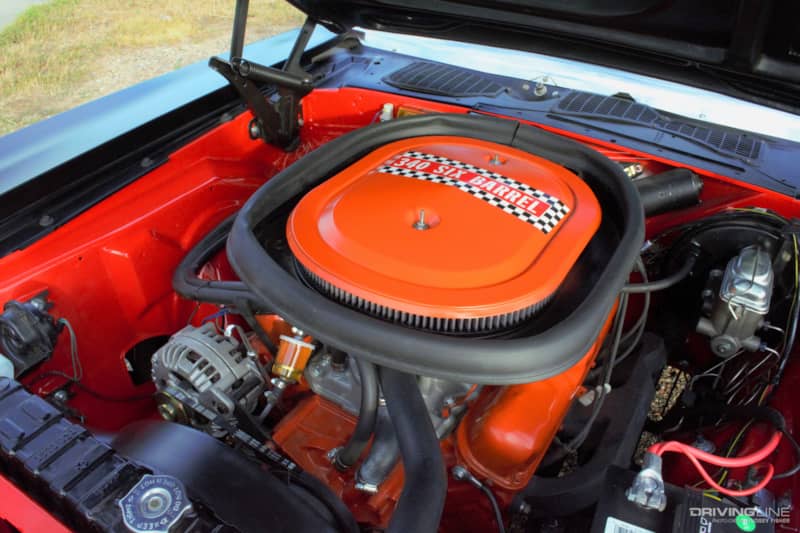 Other defining features of the car include the obligatory front "eyebrow" spoilers and rear "duck tail" spoiler atop the decklid, Organasol fiberglass hood with functional hood scoop, a color-matched PPG Chrysler PR4 Red paint scheme and the iconic black AAR 'Cuda Strobe Stripes down the sides of the car.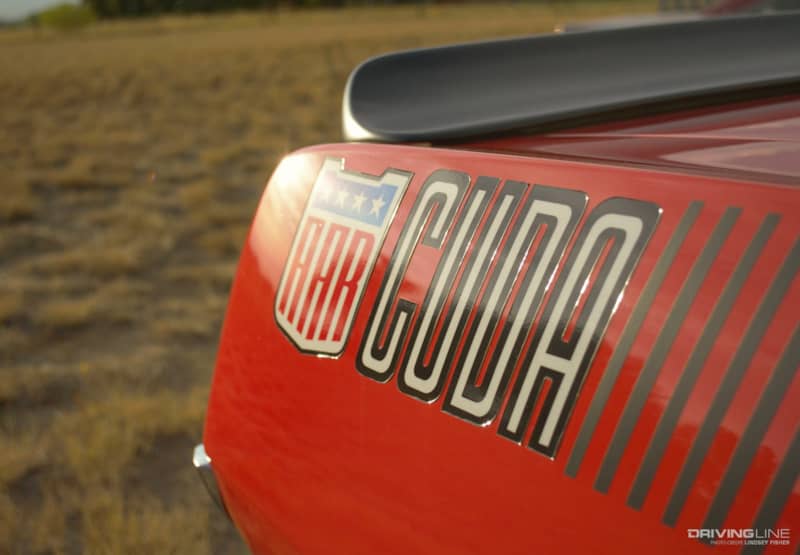 To say that Lee and his crew at Mike's Restoration did an extraordinary job restoring the once forlorn 'Cuda would be an understatement. Back to near perfect condition, the car is ready for McQuaid to drive the tires off it, the same way he drives his other beloved cars – like he stole them!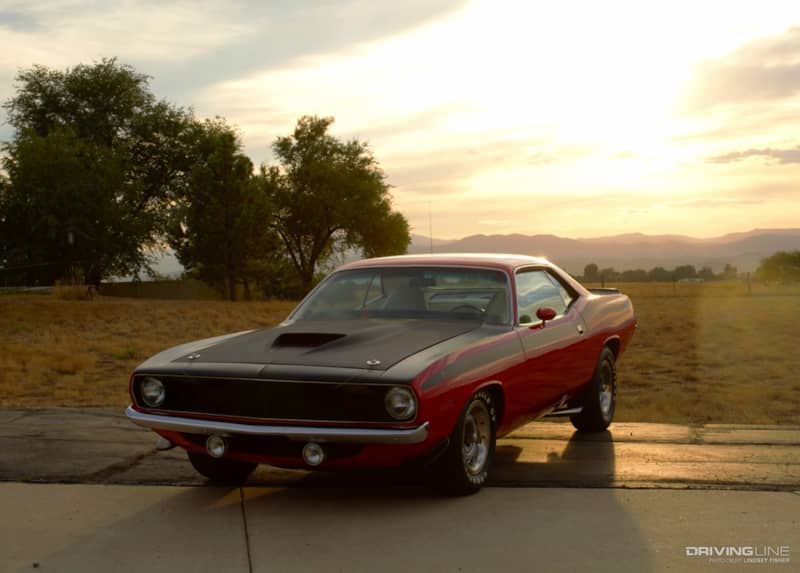 See more of the build in the gallery below!