Part Muscle Car, Part Exotic: SpeedKore's Mid-Engined V8 Hellcat-Powered '68 Charger
In the last several years few companies have better shown the potential of what a pro touring muscle car can be than SpeedKore Performance Group.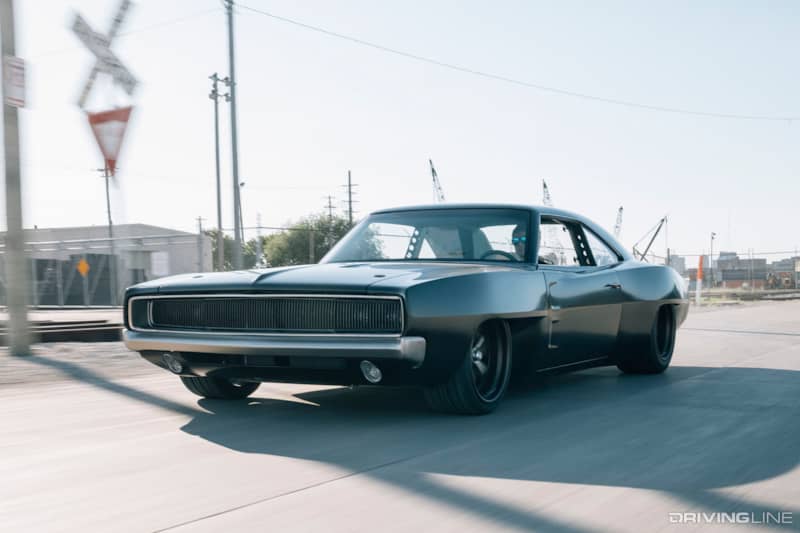 They've made an art of taking classic muscle car shapes, injecting them with the latest technology and reimagining them for the modern era.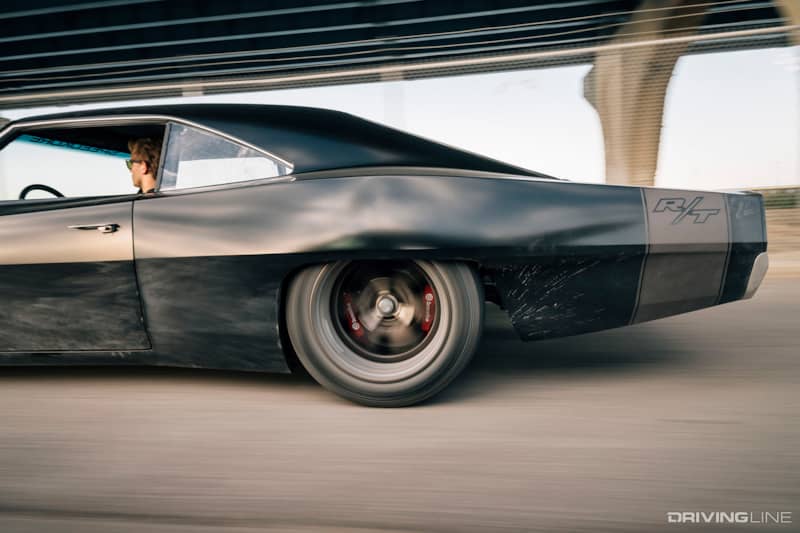 Their latest project has taken one of the most beloved Mopars of the late 1960s and reformed into a mid-engined, wide-bodied monster that's as much an exotic as it is a muscle car.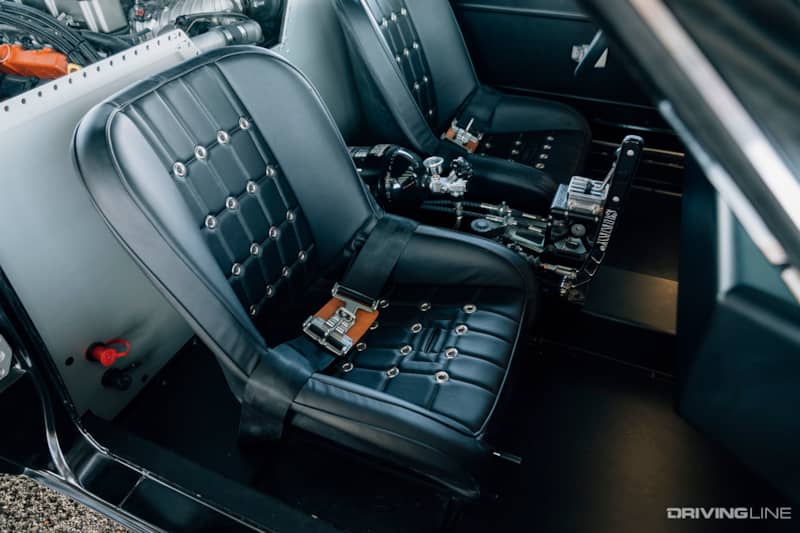 What's in a Name?
Known as "Hellacious" this car is immediately identifiable as a 1968 Dodge Charger, but it doesn't take much investigation to see that this car is much different than other Chargers, even SpeedKore's other recent projects.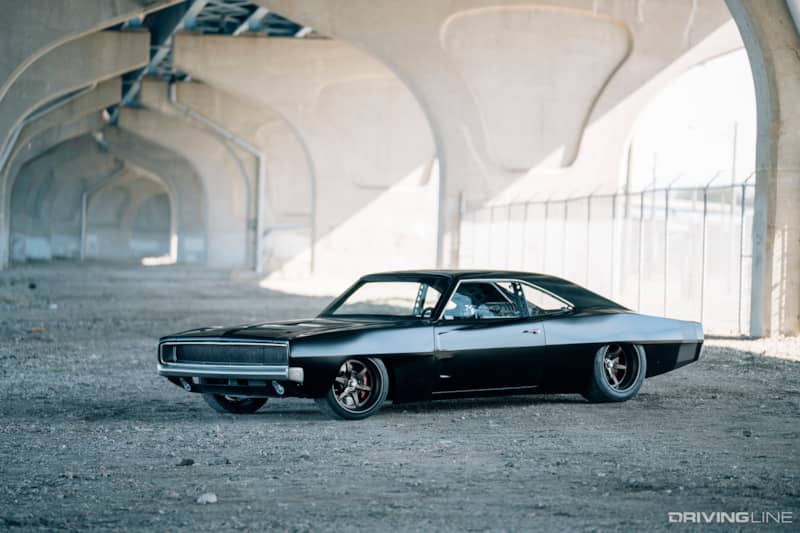 It starts with the exterior, where a carbon fiber wide body maintains the basic proportions of the '68 Charger but pumps things up with massively widened fenders front and rear.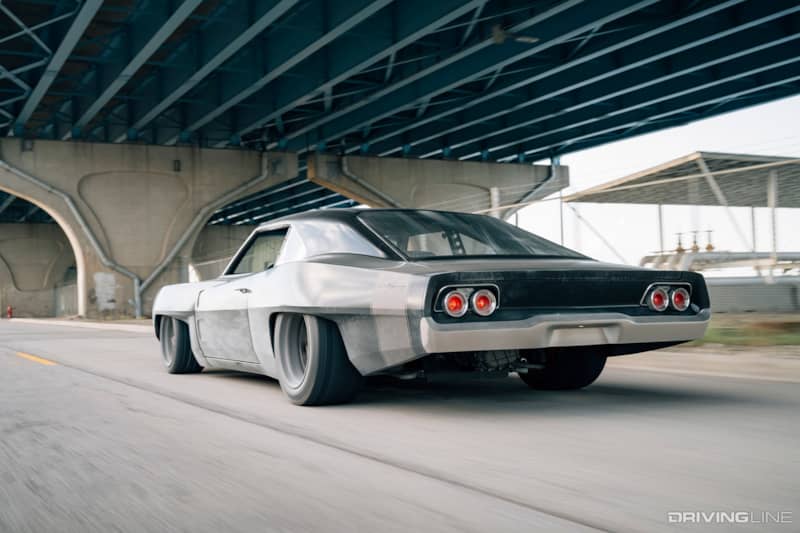 Then you look under those fenders and see a set of wheels and tires that are monstrous even by todays' pro touring standards.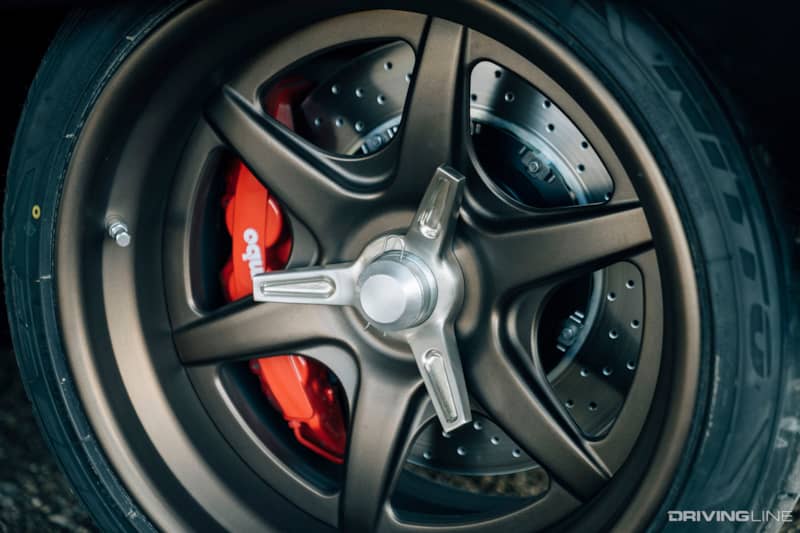 Try 18"x10.5 custom-made HRE wheels up front wrapped in Nitto NT555 G2 tires. And out back a truly wild pair of 18"x12.5 wheels with 345-width race tires.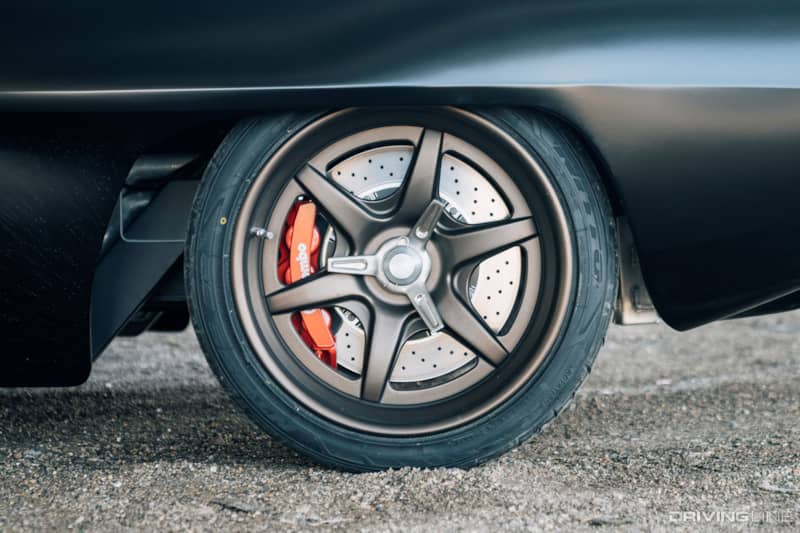 Replaced the Backseat with a Hemi
By this point it's probably not surprising to see that Hellacious is powered by a 707 horsepower blown Hemi straight out of a Dodge Hellcat, but what is unusual it that it's not mounted under the Charger's long hood, but behind the driver, like you'd find in an exotic car.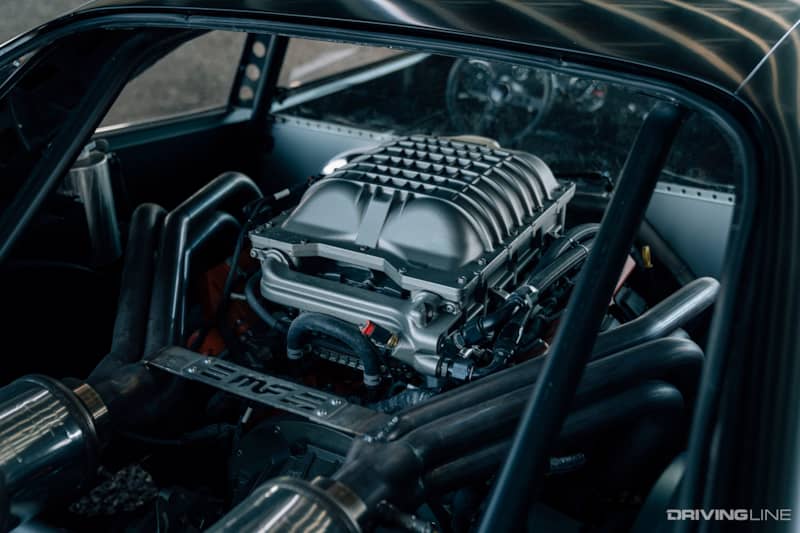 The mid-engined placement is the key feature of the custom chassis that SpeedKore built for the car, and to make the Hellcat engine work in mid-engine form, the team used a gearbox from a Lamborghini.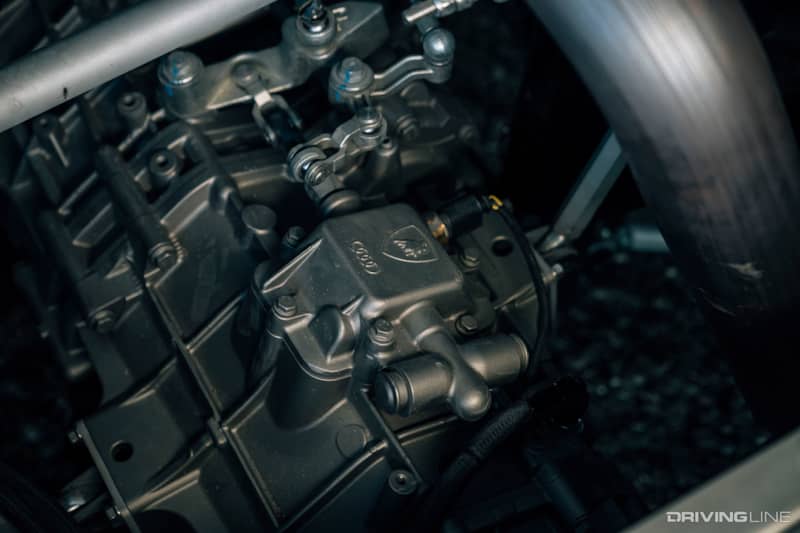 Big Screen Debut
It gets even better though. Fans of the Fast & Furious franchise will likely recognize SpeedKore's previous "Tantrum" Charger build from Furious 7, and this new mid-engined machine is featured in the just-released F9.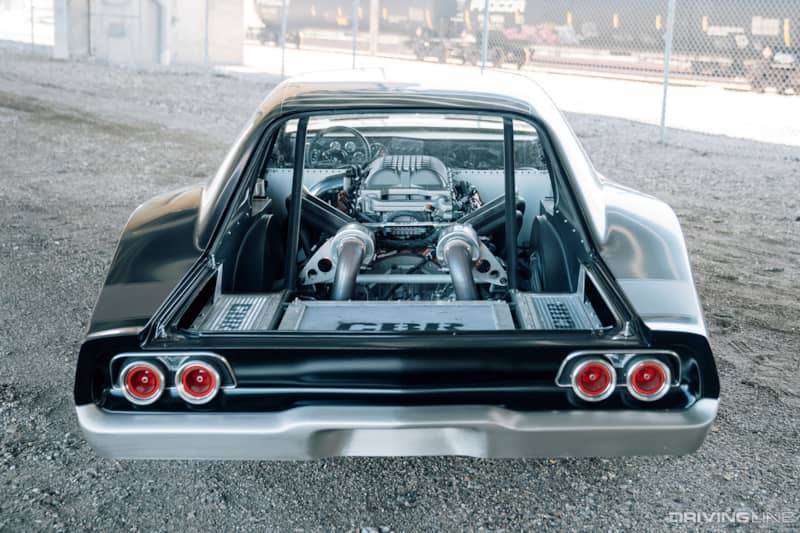 SpeedKore actually worked closely with F9's production team to build a street-going version of the car that Dom Toretto drives in the new film, and the result is every bit as tough as the cars that appear on screen.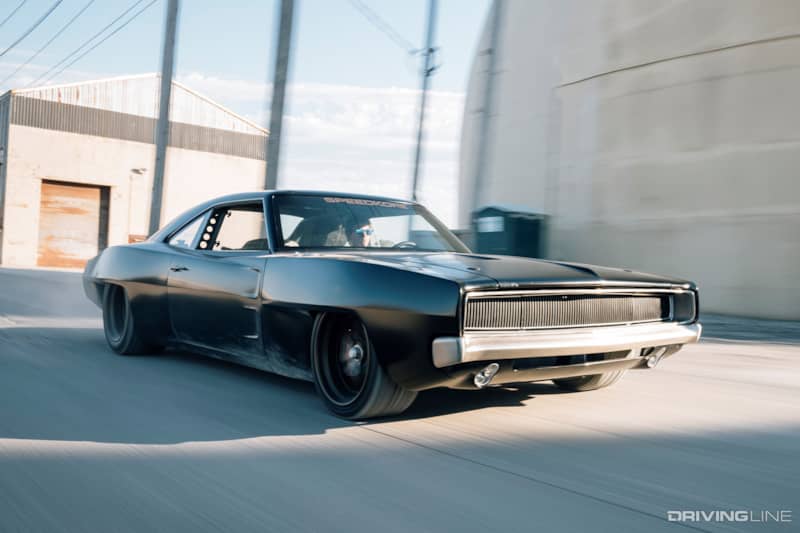 Whether you want to consider Hellacious the next level of the pro touring muscle car or the Hollywood's latest movie machine, we've never seen Dodge Charger quite like this before.