Past, Present & Future: Visiting Nissan's Global HQ in Japan
Compared to its next door neighbor Tokyo, the city of Yokohama is a smaller, less crowded, but no less exciting place to visit while in Japan. It also happens to be the site of Nissan's impressive global headquarters and gallery, which we had a chance to visit during our most recent trip.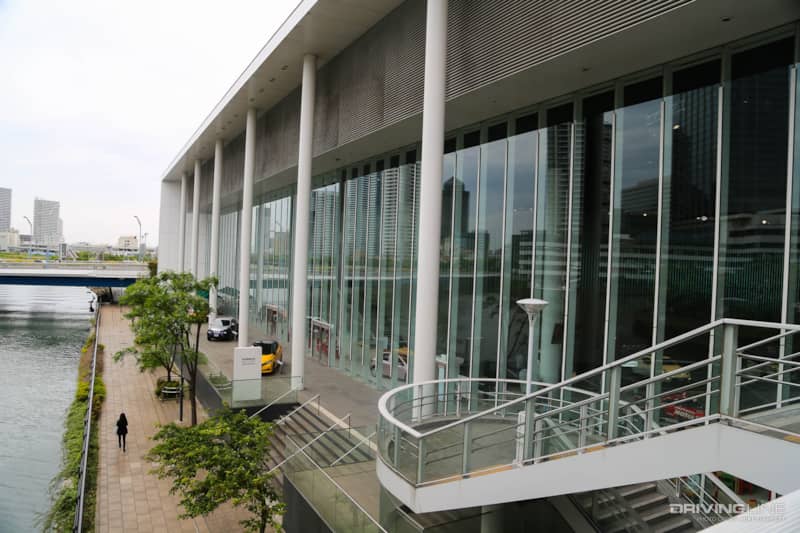 While one's image of a company headquarters might be one of offices and little else, Nissan's Yokohama HQ is a destination unto itself, with a large public showroom, technology displays and even a selection of historic vehicles available for public viewing, free of charge.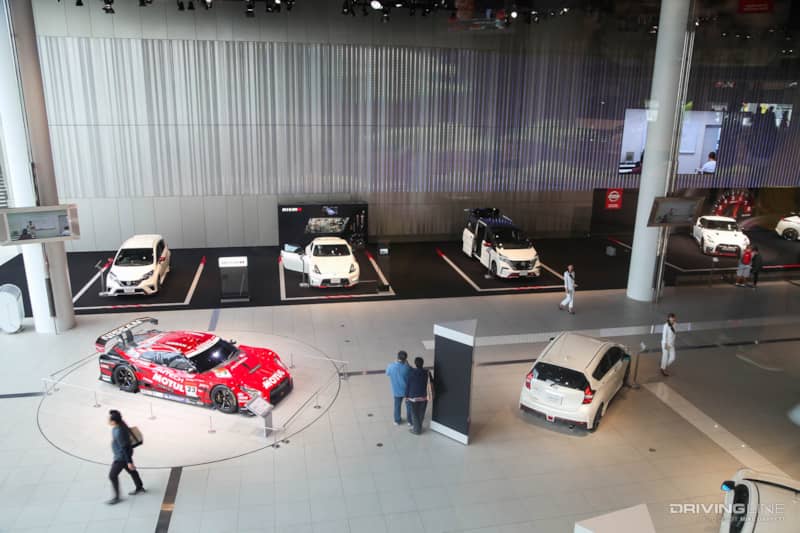 Getting there couldn't be easier. Just take a train to Yokohama station and exit to the southwest, following the marked walking path toward the massive Nissan global headquarters building. You can't miss it.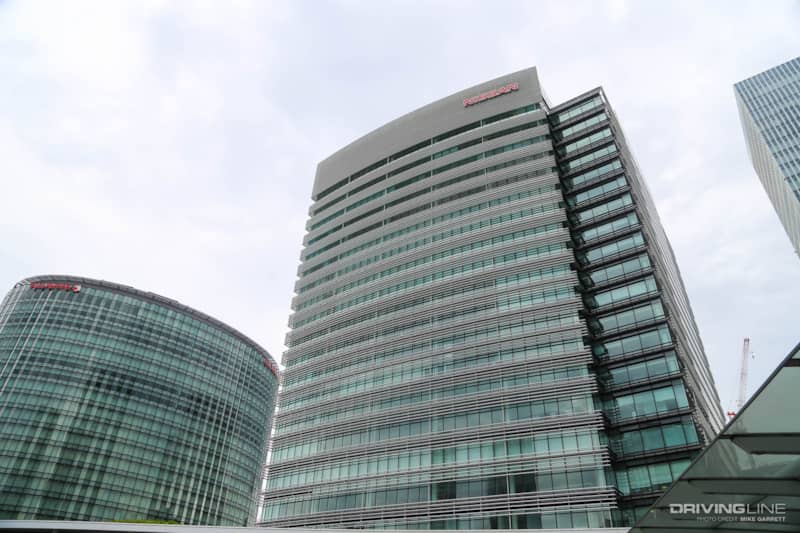 Once inside you'll find a spotless, modern display area featuring Nissan's entire Japanese market lineup. Depending on where you are from, some of the cars will be familiar while others are specific to the homeland.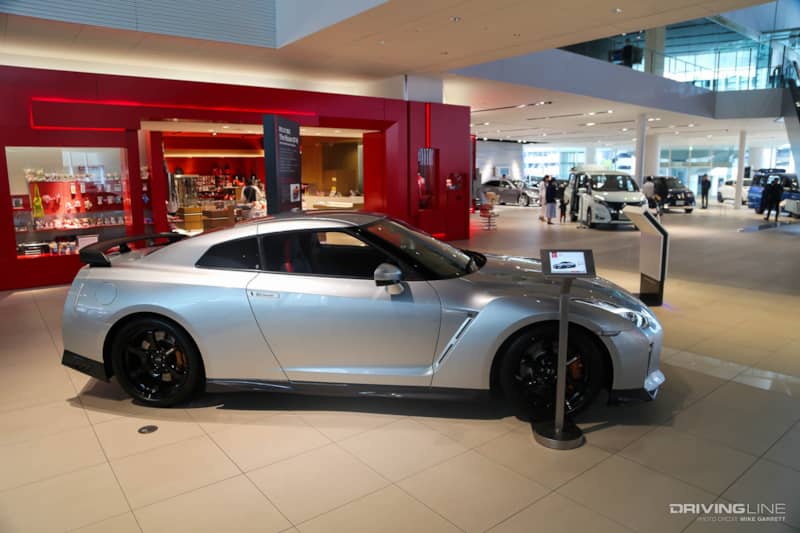 Nismo Overload
These displays rotate regularly, usually with the newest Nissan models taking center stage—and on this particular day it was the ever-expanding Nismo lineup that was being featured.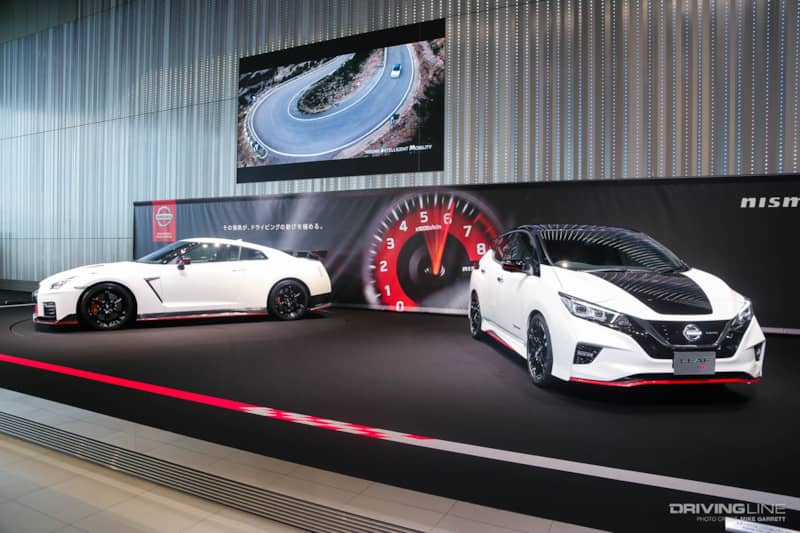 Some of the cars like the GT-R and Fairlady Z are quite familiar to us Americans, but other Nismo models are much more unusual—like the high performance version of the Nissan Leaf electric car. With the increasing popularity of crossover SUVs, Nismo is getting into that segment as well. Here we see their version of the Nissan X-Trail Hybrid, known stateside as the Nissan Rogue.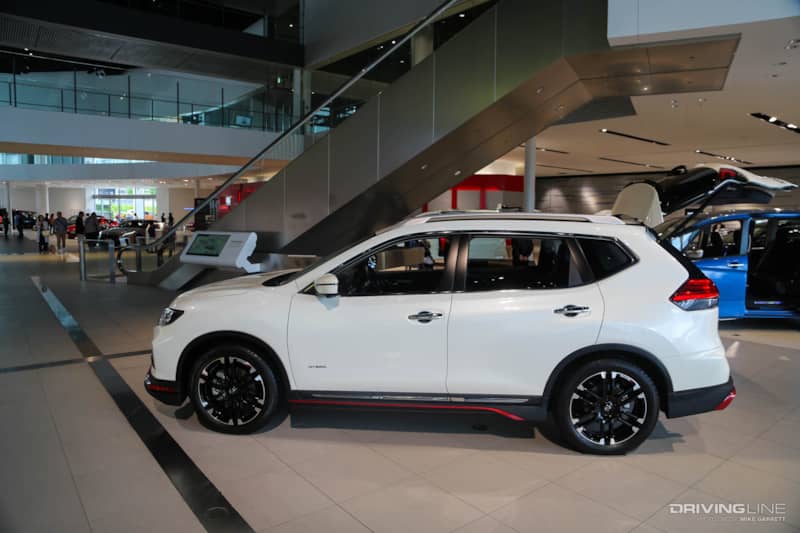 Perhaps our favorite of the JDM Nismo lineup though was the Nismo Serena e-Power, because what's not to like about a Nismo-tuned version of a boxy minivan with a hybrid electric powertrain?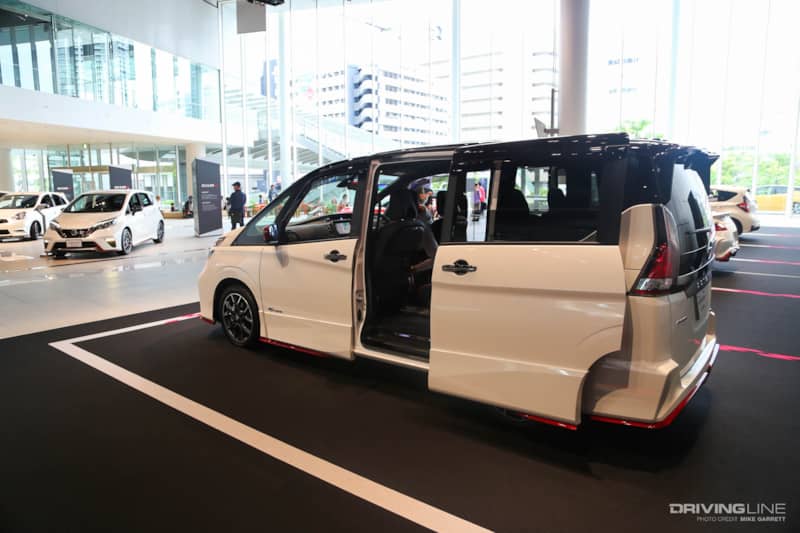 As you might expect, Nissan likes to show off it's technology, and spread around the HQ you'll find special displays with cutaway drivetrains and engines—there's even a body-less R35 GT-R on exhibit so you can peek at Godzilla's innards.
So Many Souveniers
As with just about any place you travel in Japan, you'll also find lots of cool stuff to spend your money on, including an entire store full of officially licensed Nissan and Nismo-branded goods and collectibles. You can get everything from phone cases to jackets and die-cast cars.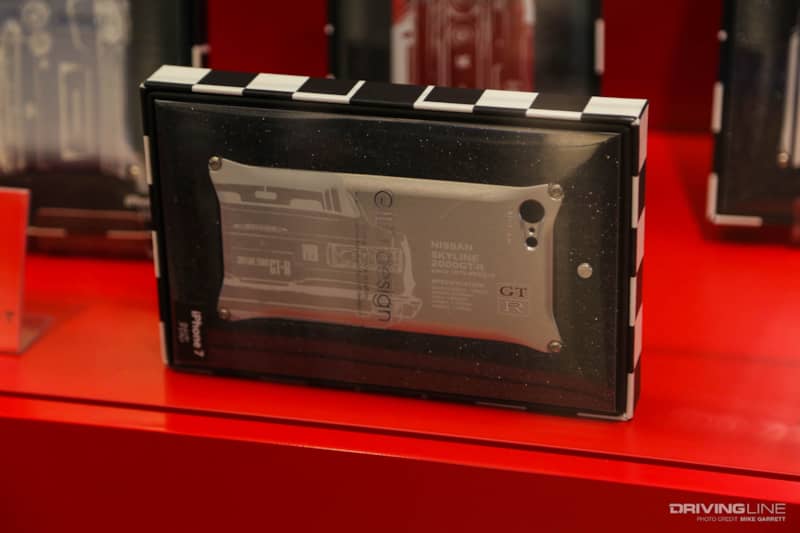 Looking for a souvenir to bring to your friends back home? How about some official Nissan cookies and sweets?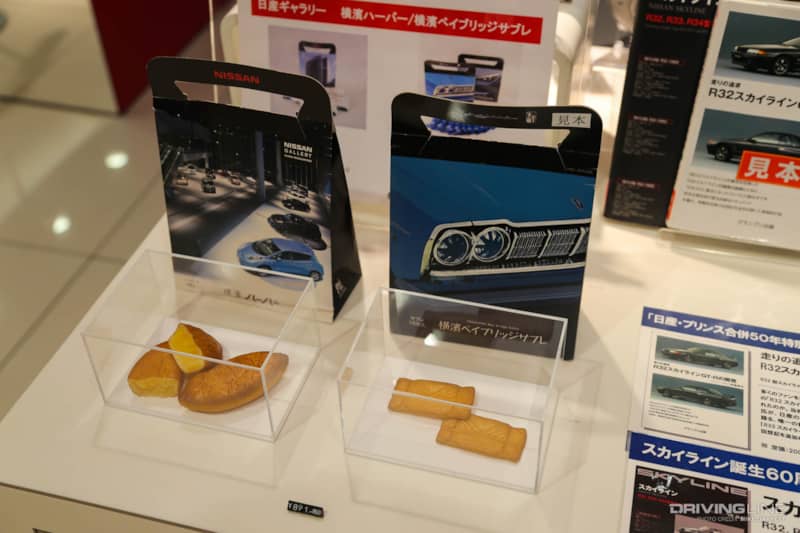 Nissan's Heritage
While the global HQ is big on showing off the latest technology along with glimpses into Nissan's future, those who are interested in the heritage of the brand will also find a lot of interesting stuff to see.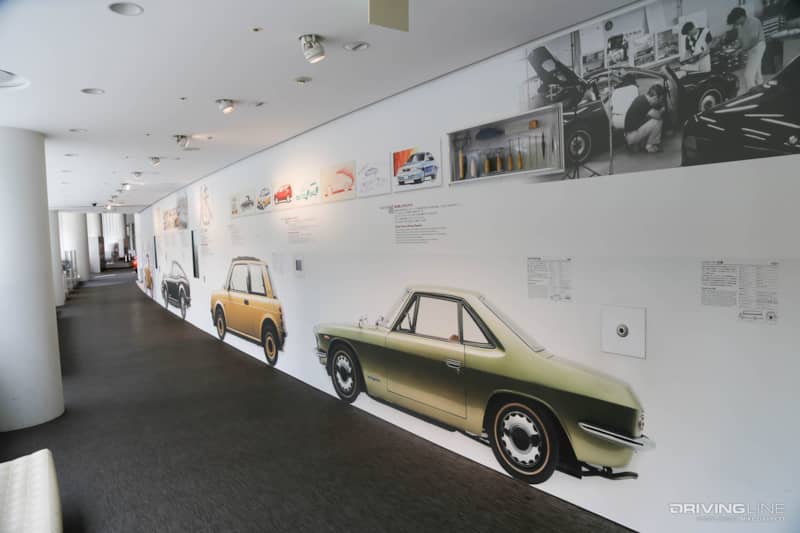 Spread among the halls you'll find a lot of cool artwork and historical items, including concept art from many of Nissan's past vehicles. This Pathfinder/Terrano should be pretty easy to recognize.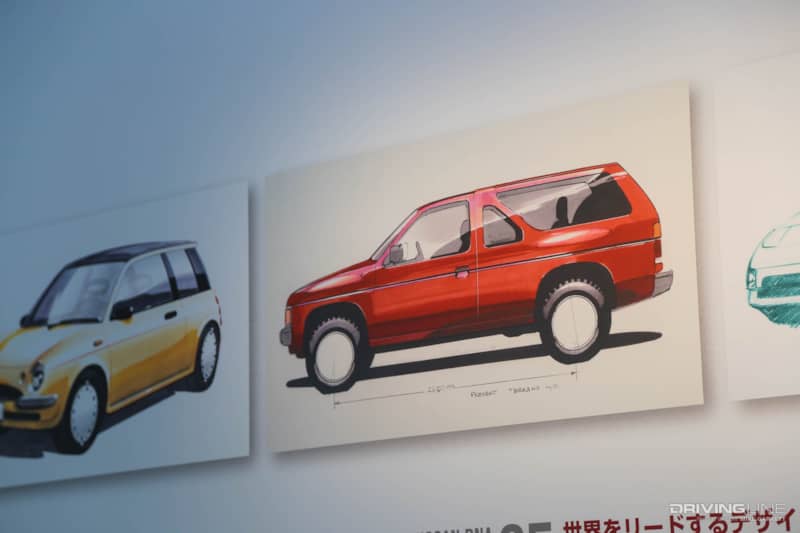 This area also includes a large display full of die-cast Nissans that stretch back through the brand's entire history, with both racing cars and road cars represented.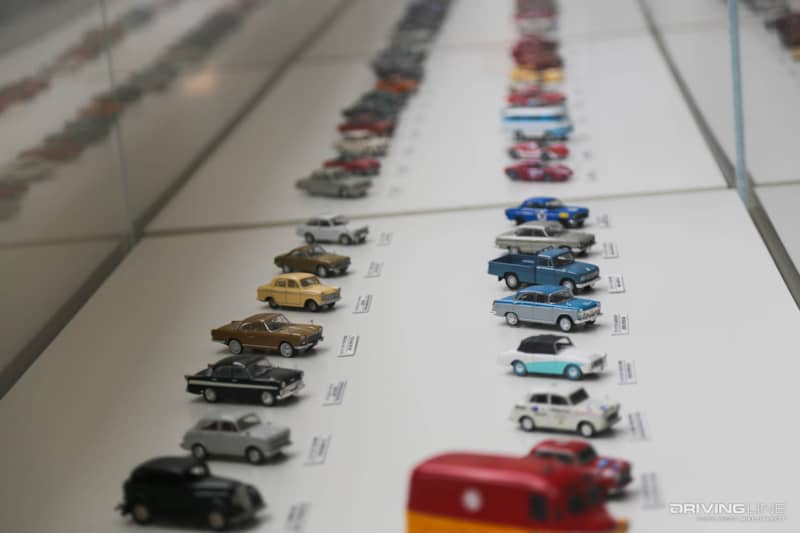 It's a great reminder of all the interesting cars that Nissan has built over the years, some of which are iconic while others are almost unknown today.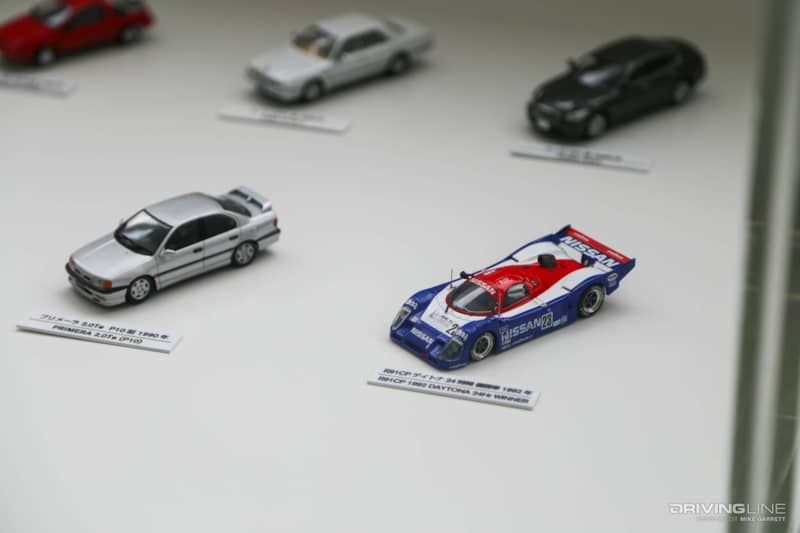 Speaking of scale cars, some of the coolest artifacts you'll find on display here are a couple of original 1/10 scale Nissan design models—including this one of the V36 Skyline coupe, AKA Infiniti G37.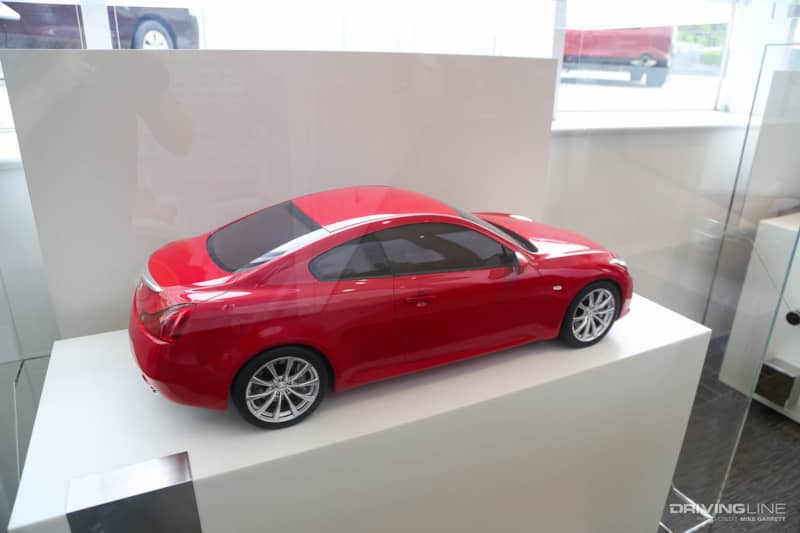 A little more unusual is this design model of the Nissan AP-X Concept Car, which was originally shown at the Tokyo Motor Show way back in 1993. It looks kind of like an S13 from an alternative future.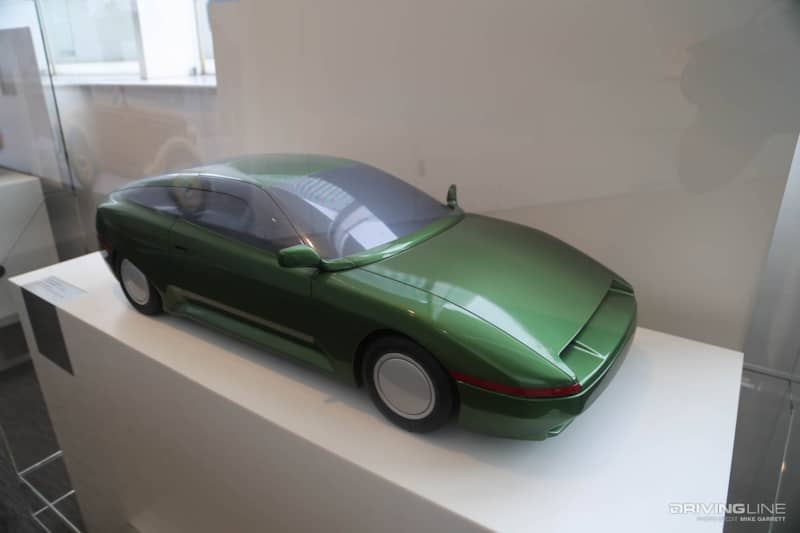 Heritage Corner
Finally, we get to what might be the coolest part of the entire facility—the heritage corner. It's here you'll find an entire area dedicated to Nissan's historic vehicles, and you'll always find a couple vintage machines on display from the brand's extensive Heritage Collection.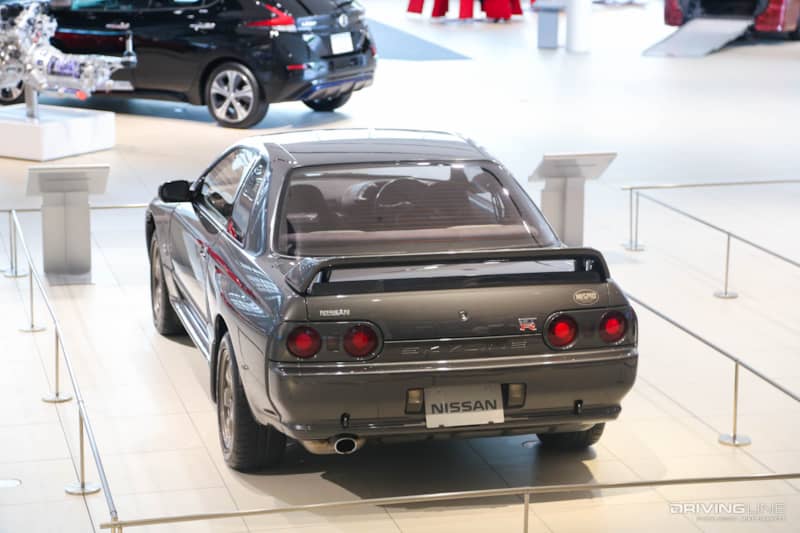 These displays rotate regularly, but on this particular day there were a pair of R32 Skylines being shown, both of them recently given full restorations by the heritage department over at Nissan's Zama warehouse.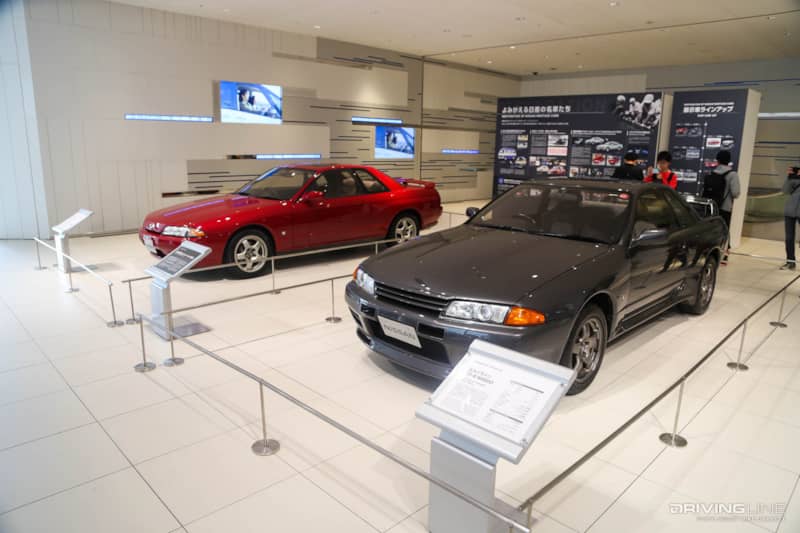 On one side we have an extensively restored R32 GT-R Nismo from 1990. The Nismo version was slightly upgraded from the standard R32 GT-R and was considered the base of the legendary of GT-R Group A race cars of the time.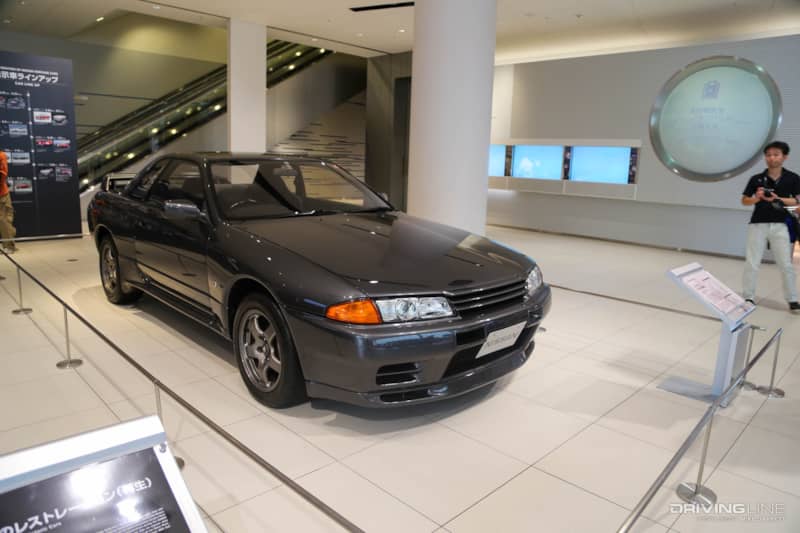 Sitting beside the GT-R we have a R32 Skyline GTS-T Type M, a rear wheel drive model which was no slouch itself and the second highest on the Skyline food chain behind the almighty GT-R. In the case of both cars, it was awesome to see them in 100-percent original showroom condition just as they were nearly 30 years ago.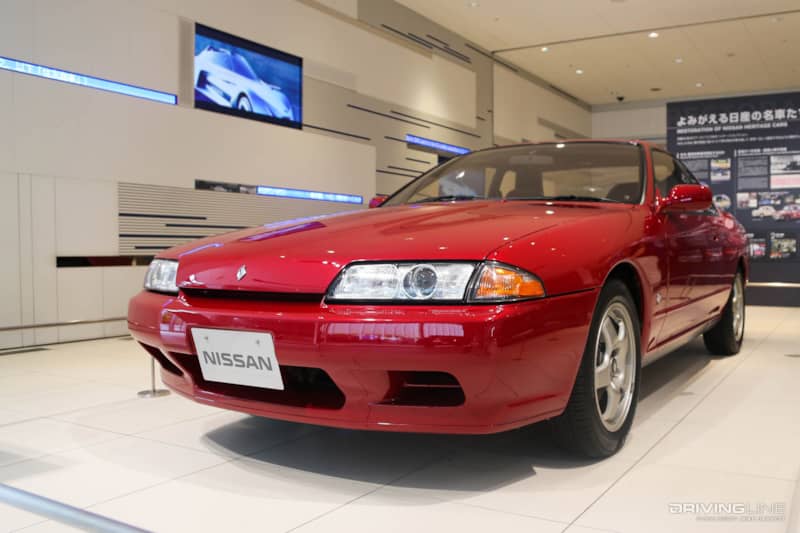 The heritage displays alone are reason enough to make a visit to the Nissan HQ, and with constantly rotating displays you can count on seeing something different every time you make the trip.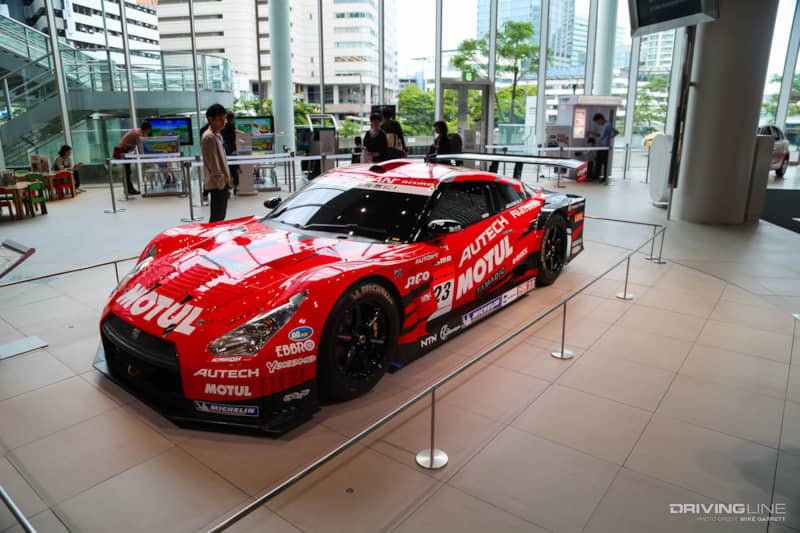 Visiting Japan offers no shortage of things to see and do for car lovers, and a visit to the Nissan Global HQ and showroom in Yokohama should certainly make the list of anyone looking to make the most of their trip.