Q&A on Nitto EXO Grapplers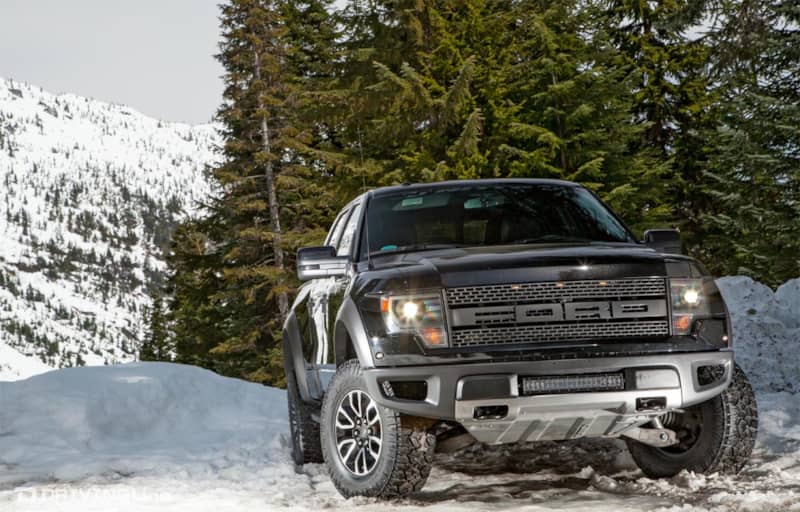 Fans of Nitto's Grappler line of off-road tires may have heard about the new EXO Grappler. With such a wide line-up of Grapplers, some people had questions about which Grappler was best for them - so we sat down with Chris Corbett, Nitto's Events & Motorsports Manager, to find out what makes the EXO Grappler stand apart. With the Trail Grappler, Dura Grappler, Mud Grappler, and Terra Grappler G2 already part of the Grappler line-up of off-road tires, why add the EXO Grappler? EXO was built around providing surefooted traction in all terrains and weather conditions and fits right in the middle of our current Grappler truck line-up – more aggressive than a Terra G2, yet relatively mild in comparison to the Trail Grappler. Named after the protective exoskeleton, the EXO provides an external tough layer between your vehicle and the abusive terrain below it, both on and off-road.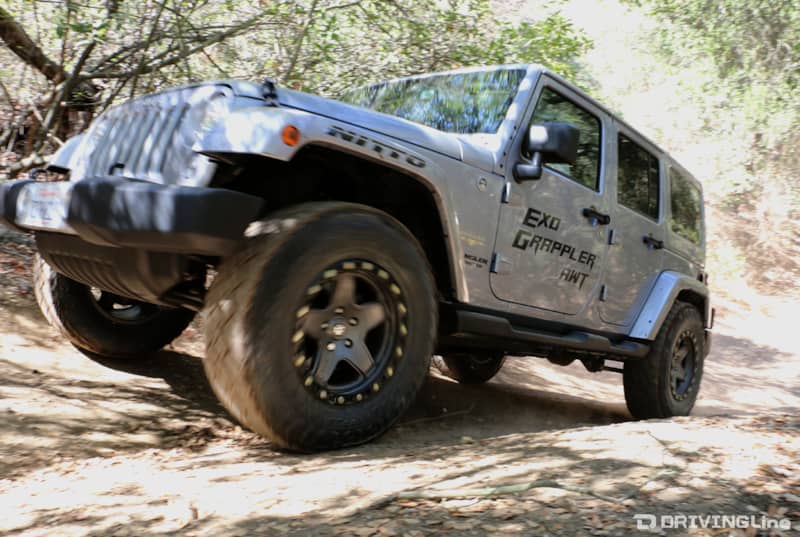 What sort of driving circumstances is the EXO Grappler best suited for? We kept hearing concerns from workers on farms, oil fields, and construction sites that other brand tires would chunk and have a reduced tread life from the conditions they put them through during their workday. During the design and testing phase, we really geared towards those in the weathered northern states who depend on their 2500/3500 trucks to get their work done, be it in the frozen tundra or the dusty fields. EXO's unique compound, tread design, pre-drilled stud availability and heavy-duty 3-ply sidewall construction all address concerns we heard while on the field and fill an overall need for a tougher all-season light truck tire in the workplace.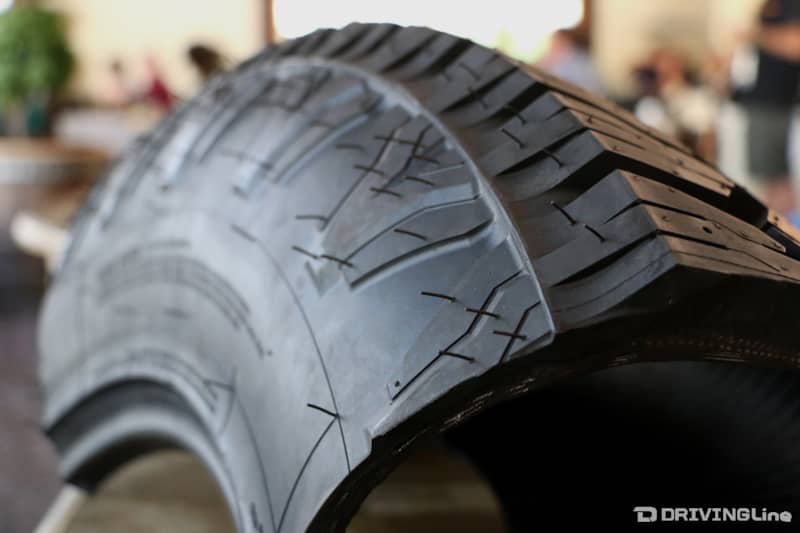 Are there any new properties engineered into the EXO Grapplers? After gaining a better understanding of the harsh environmental conditions faced by our customers, Nitto set out to build a tire directly capable of tackling harsh cold weather both offroad, and on road. Nitto was able to engineer a unique chip and chunk resistant compound that not only meets Federal "Three Peak Mountain Snow Flake" winter traction standards, but also wears exceptionally well in summer months. Along with this new compound, aggressive traction tread pattern and 3-ply sidewall mean the customer gets an exceptional value in his or her purchase of EXO Grappler – providing a combination of technology and features that was unheard of only a few years ago. Visit NittoTire.com to see sizes that the EXO Grappler is available in.