Racecar vs. Streetcar | The Audi R8 LMS and the Audi R8
It's a special feeling to see the actual car you drive compete in a sanctioned race. Watching F1 cars and open wheel racers is exciting, but it's just downright cool to see cars that look like "real cars" chase each other thru turns and straights.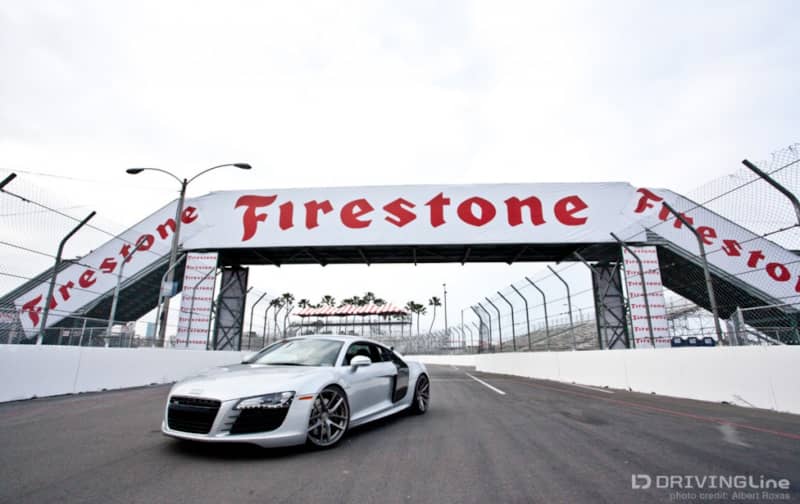 Audi is one of the few OE manufacturers that is championing the cause for customer racing with its R8 LMS Ultra and R8 Grand Am vehicles. As part of its Audi Sport Customer Racing division, Audi offers the Audi Race Experience. Sporting ambitious motorists can license, train, or even compete with the Audi R8 LMS ultra - all under the guidance of experienced professional racing drivers.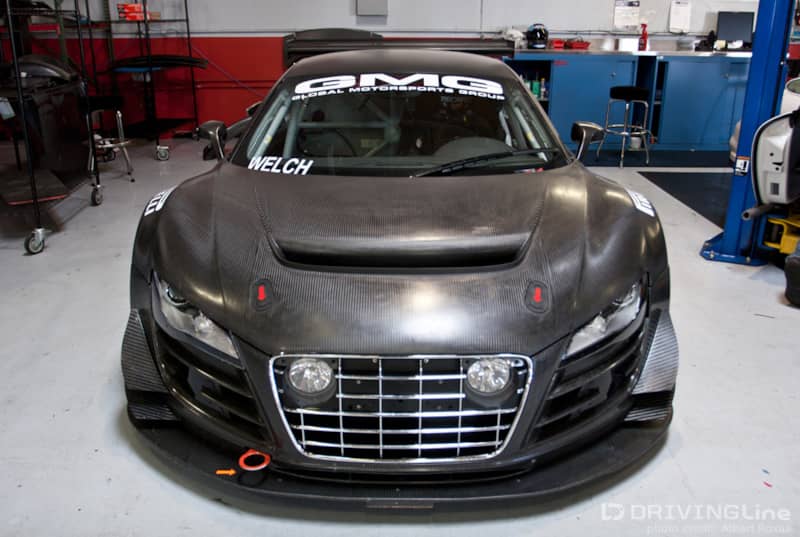 Motorsports isn't the cheapest hobby, so for those of us that can't quite have a racecar, let's take a look into some of the similarities as well as the differences between the standard Audi R8 and the Audi R8 LMS vehicles.
Body/Chassis
LMS – Aluminum/Carbon Aero...substantially more aggressive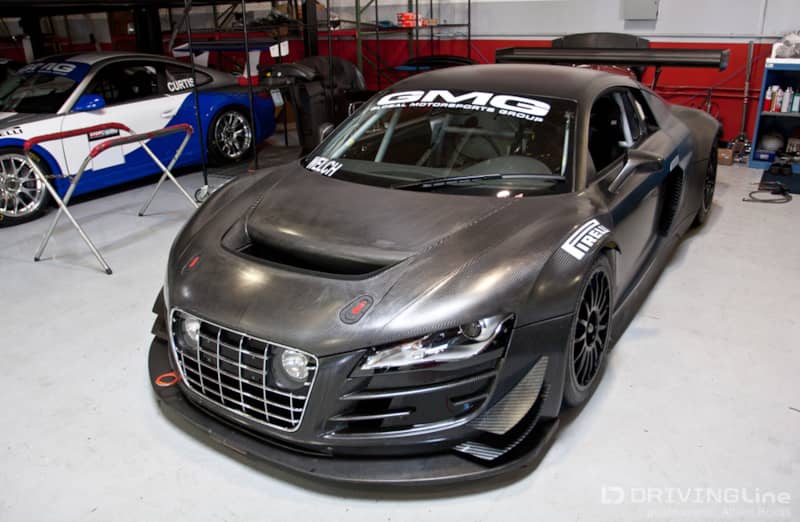 R8 – Aluminum / Carbon Sideblades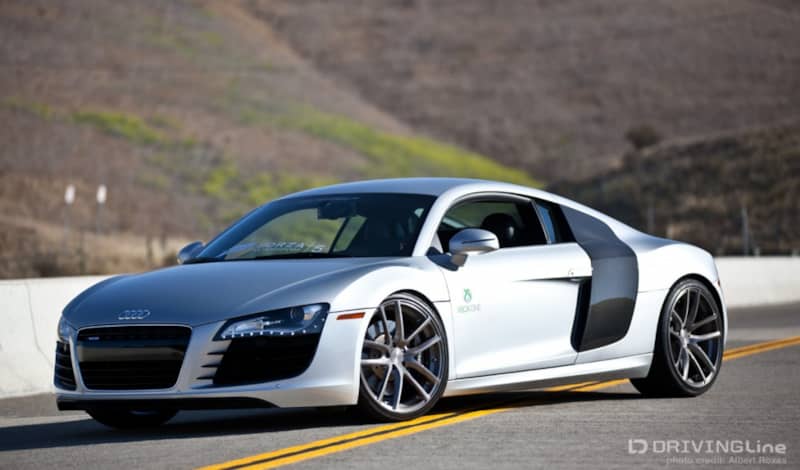 Engine/Drivetrain
Both use the same 5.2L Motor, with the LMS having restrictions that result in less horsepower. Both use Bosch engine management. Interestingly enough, the LMS is a rear wheel drive only vehicle – doing away with the flagship Quattro technology and moniker due to the racing requirements.

Transmissions
LMS- Sequential, pneumatically activated 6-speed sports with paddle shift R8 – R-Tronic/S-Tronic standard production gearbox Both use the same production clutch
Suspension
LMS – Full Coilover Suspension R8 – Magnetic Ride, adjustable dampening for comfort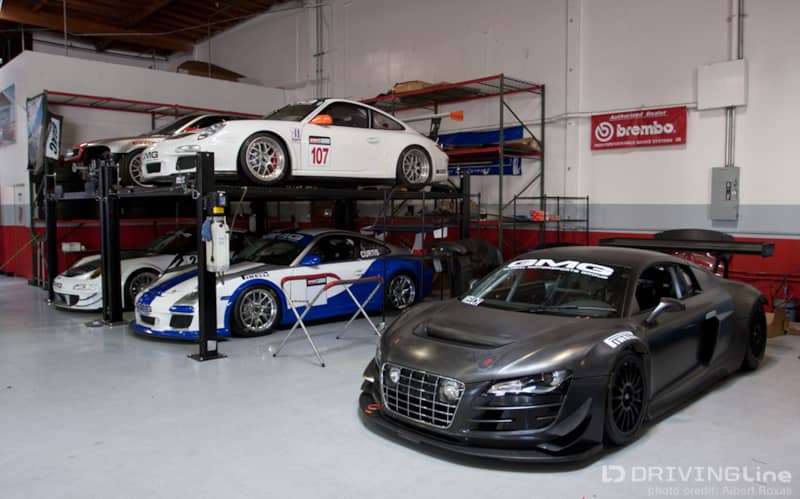 Wheels
LMS – 18x12 front and 18x13 rear, Cast magnesium wheels (O.Z.) R8 – 19x8.5 and 19x11 Forged OEM
Interior
LMS – Bare bones, no carpet, no leather R8 – full production interior with multimedia and heated seats Both use the same production dash.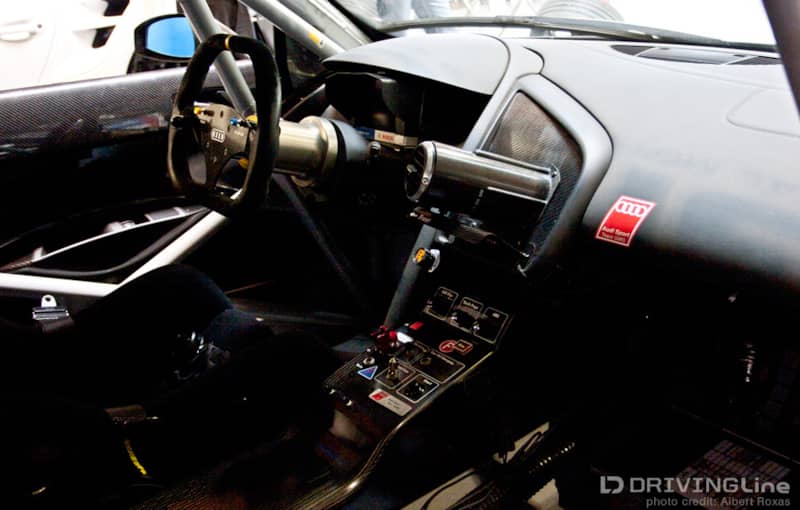 Pricing
LMS – North of $400K R8 – From $114K For everything that is similar, there is something vastly different. While the silhouette of both vehicles as well as the heart of each are fundamentally the same, each vehicle serves its own specific purpose, one as an everyday supercar and the other as a true gentleman's weekend racecar. While the "standard" R8 is more than adept in handling the weekend track outing or canyon run, it's not quite the same as the full tilt LMS racecar.  The factory support available from Audi Customer Racing is actually quite extraordinary and as you can imagine, quite pricey as well. As they say, you've gotta pay to play!