Ram Rebel vs Chevy Trail Boss vs Ford Tremor: Are These Off-Road Pickups the Sweet Spot for New Truck Buyers?
Whether you are looking to go the aftermarket route or prefer something off the showroom floor, there hasn't been a better time for those who enjoy off-road capable pickup trucks—especially half-tons made by Detroit's big three.
The Middle Ground
And when it comes to current factory-built, off-road special models the three trucks that come to mind are Ford's beloved F-150 Raptor, the radical Hellcat-powered Ram TRX and a newcomer, the Chevy Silverado ZR2.
Each of them stretches the limit of what you can do with a bone stock pickup with a full warranty, and their popularity should come as no surprise.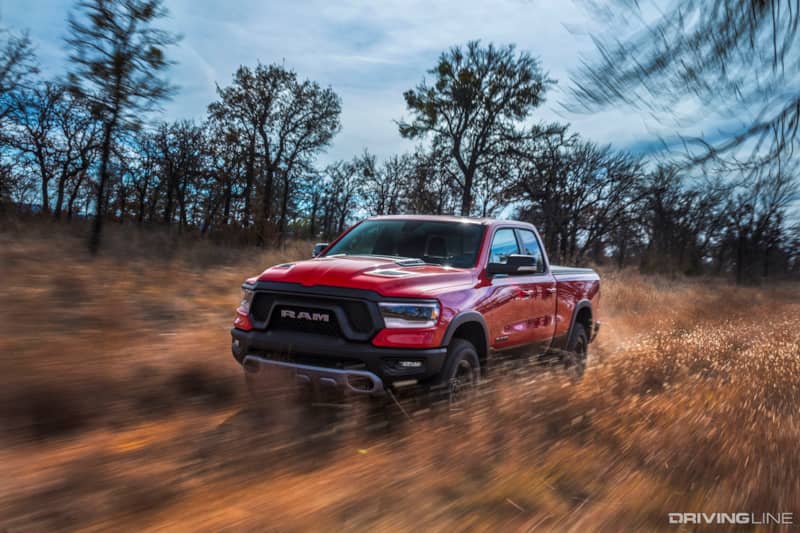 But with their awesome capability and high horsepower also comes an equally high MSRP. And that's before you factor in the limited production, dealer markup and other factors that can put these trucks out of reach for a lot of buyers.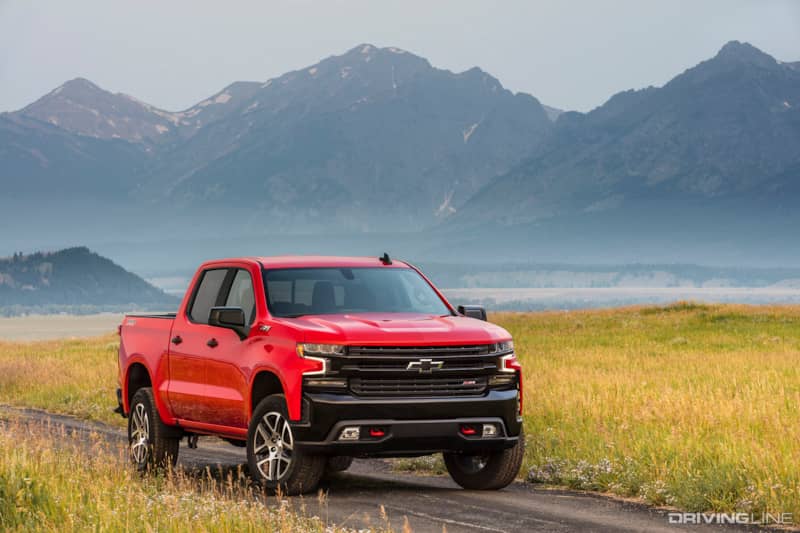 Fortunately, all three companies also sell off-road-oriented half-tons that are cheaper to purchase and a little easier to find at the dealer (current supply chain issues excluded). All while being very capable off-road with little or no changes.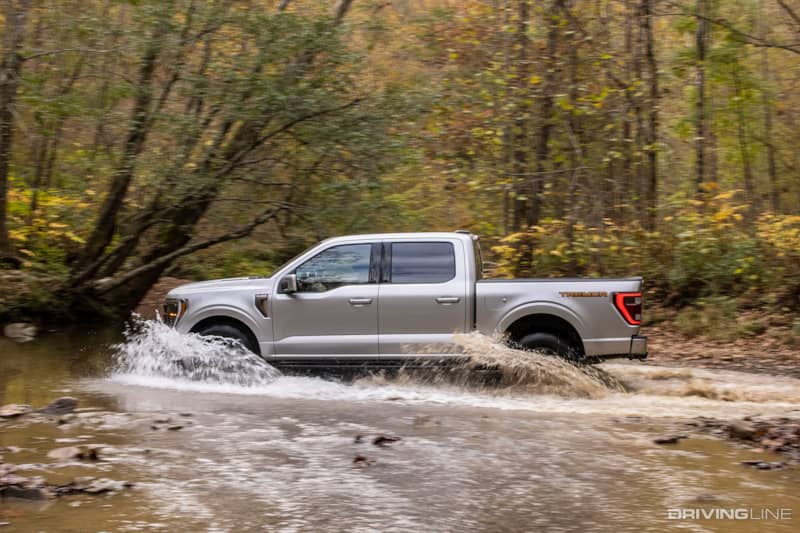 Those trucks are the Ram 1500 Rebel, the Chevy Silverado Trail Boss and the Ford F-150 Tremor. Does one of these pickups stand ahead of the others in terms of value and performance? Does it make more sense to step up to the big-name off-road trucks? Is it simply a matter of preference? Let's take a look.
Ram 1500 Rebel
While the $52,000 starting MSRP of a 2022 Ram Rebel 4x4 might still seem pricey, it's still more than $20,000 cheaper than the TRX. It's available with three different engines, a base 3.6 liter V6, a 5.7 liter Hemi V8 and a 3.0 liter V6 Turbodiesel.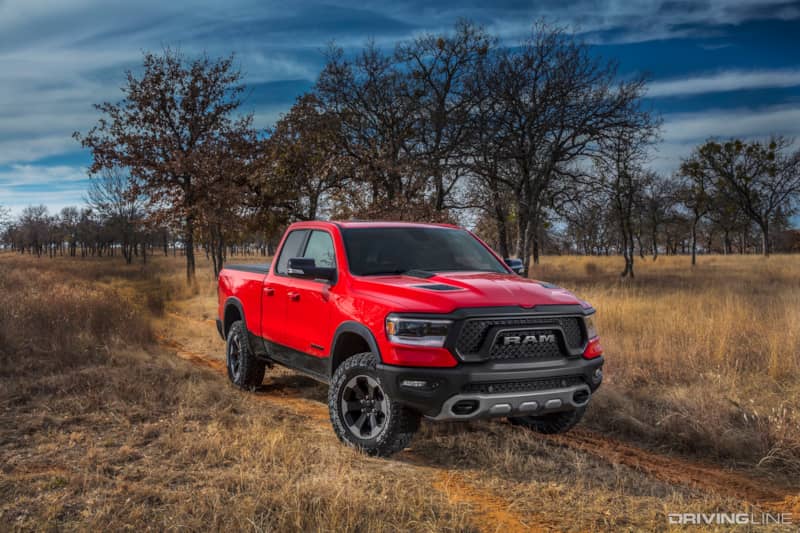 Key features that set it apart from other Ram 1500s include 33" all-terrain tires, a standard locking rear differential, a unique front grille and hood, blacked-out fender flares and lots of "Rebel" branding.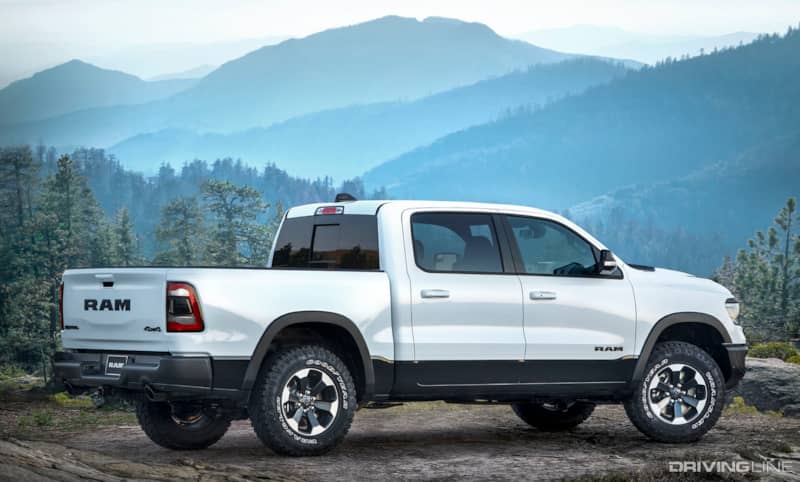 When equipped with the recommended 395-horse Hemi V8 and a few basic option packages, the price climbs up toward $60,000 fairly quickly. The Turbodiesel engine is another interesting option, but it will also set you back an extra $3,000 on top of the Hemi.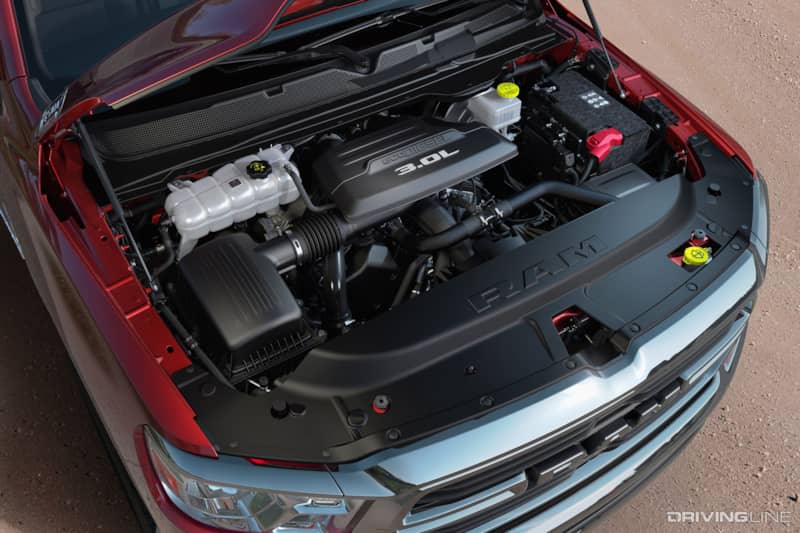 The current generation Ram 1500 is a wonderful truck, but the Rebel is a fairly modest package that is mainly cosmetic. Despite being a fair bit more expensive, we imagine the TRX with its extra horsepower and serious off-road goodies has won over many potential Rebel buyers.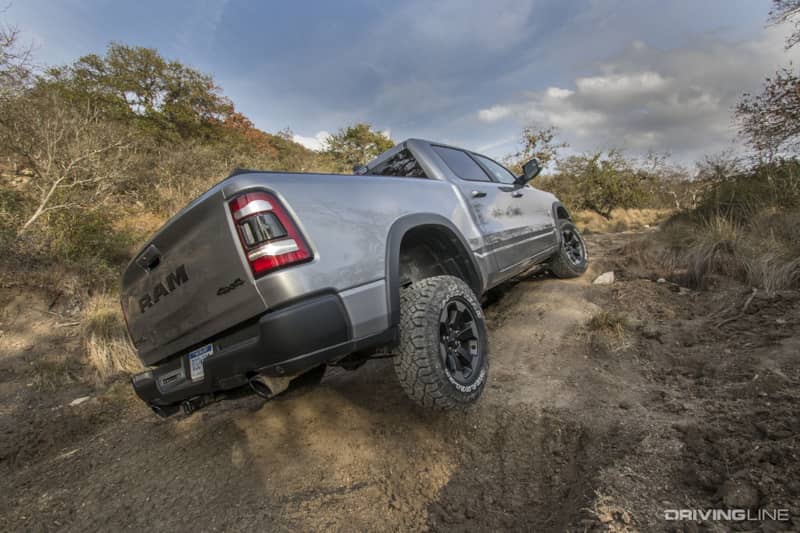 Chevy Silverado 1500 Trail Boss
Up until the recent debut of the ZR2, the Trail Boss was the most off-road capable Silverado you could get. And it still offers a lot for the money. It starts with the long-running Z71 package, which includes an Autotrac two-speed transfer case and locking rear differential and off-road-tuned shocks.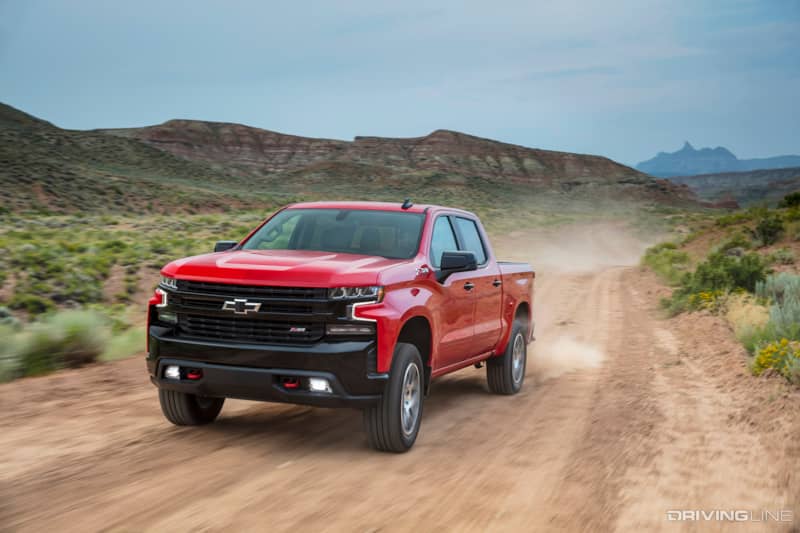 On top of that, the Trail Boss adds a two-inch suspension lift, mud-terrain tires, red tow hooks, Trail Boss-branding throughout—and more.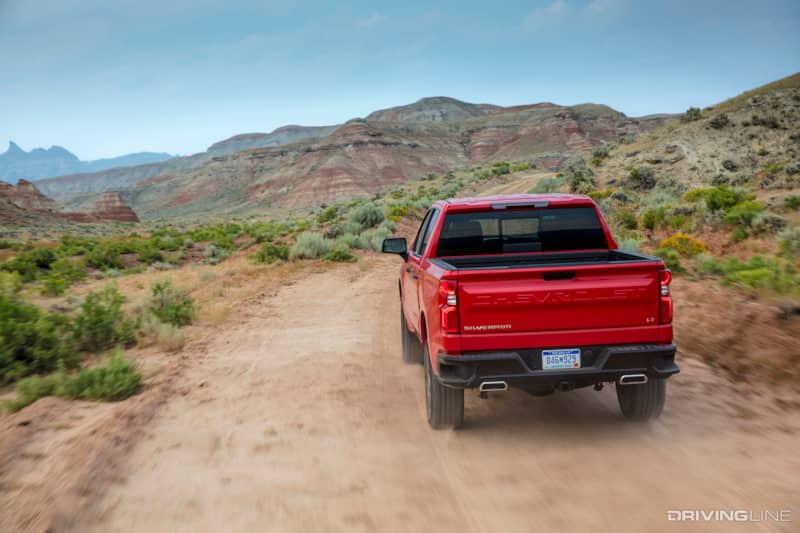 As for engines, there are several choices including Chevy's 2.7 liter turbocharged four-cylinder, a 5.3 liter V8, GM's wonderful 420 horsepower 6.2 liter V8, and a 3.0L Duramax I6 Turbodiesel. 
There are two Trail Boss trims available, a base "Custom" and a higher grade LT and there's a lot of value in either. For example, a Custom Trail Boss with the 6.2 liter V8 has an MSRP just under $51,000, while a Trail Boss LT with the same engine, leather and some other options comes in under $60,000.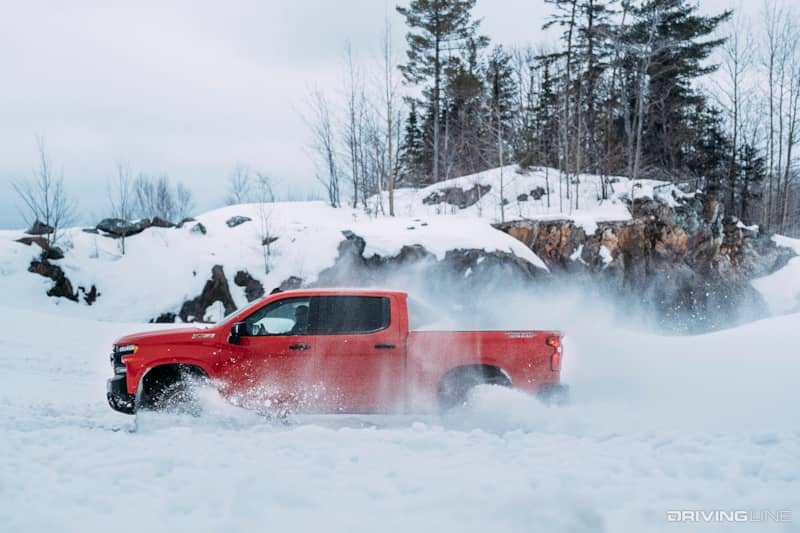 In case you were wondering, the new 2022 Silverado ZR2 has an MSRP of nearly $67,000 while powered by the same 6.2 liter V8. It remains to be seen whether its fancy off-road suspension and other upgrades will be worth the premium.
Ford F-150 Tremor
Finally, we get to the Ford F-150 Tremor, which is positioned as a cheaper alternative to the Raptor. Unlike the Chevy and Ram which have a number of engine options, the 2022 F-150 Tremor comes with just one—a 3.5 liter V6 EcoBoost making 400 horsepower and 500 pound feet of torque.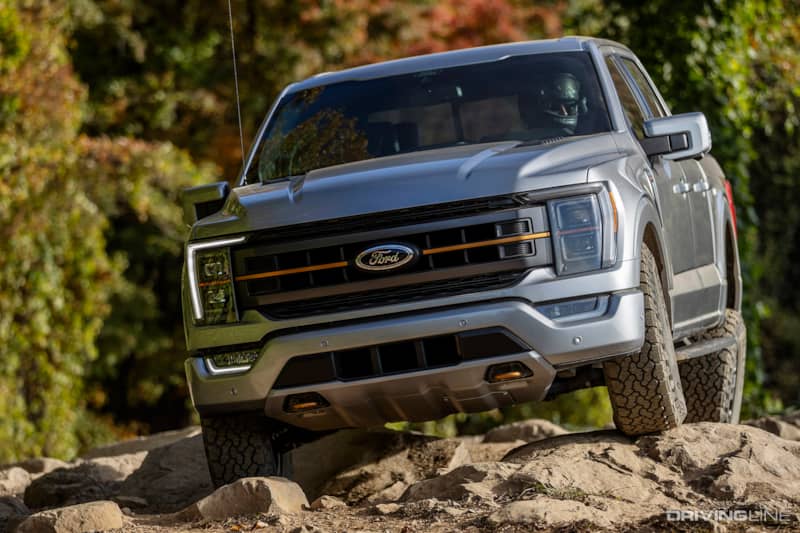 The Tremor, of course, comes standard as 4x4, and the package includes a locking rear diff, suspension lift, a Tremor-specific branding, a unique hood, tow hooks and more.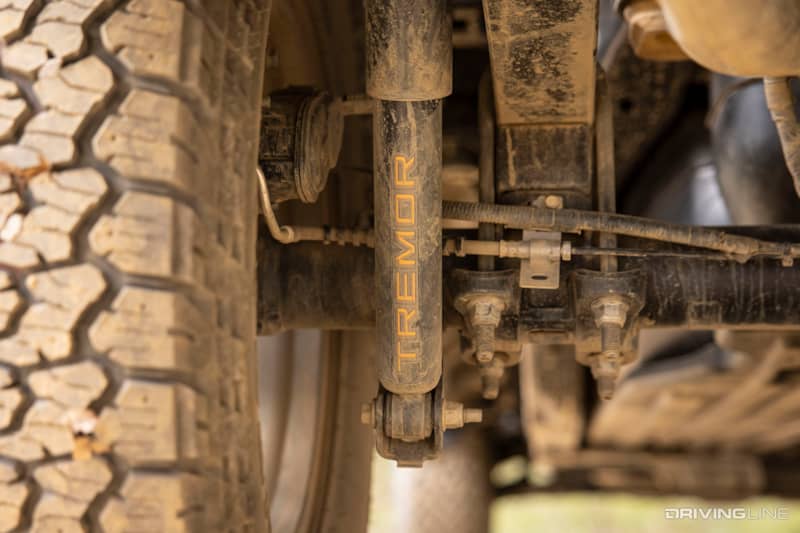 It has a base MSRP of just over $51,000 and climbs up toward $60,000 when equipped with some of Ford's more luxury-oriented options.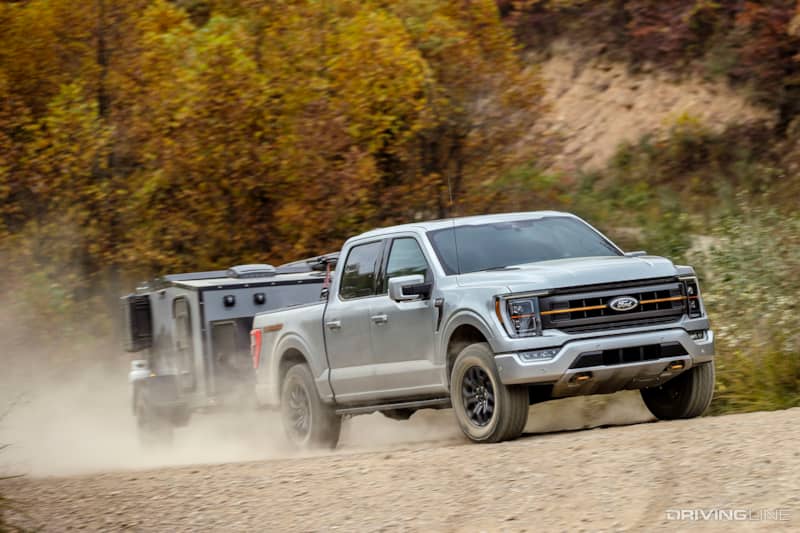 Naturally, a lot of buyers may cross-shop the Tremor and the Raptor, which has a starting MSRP of about $66,000. It's also powered by a 3.5 liter EcoBoost engine, but in Raptor trim, it's tuned to make an additional 50 horsepower and 10 pound feet of torque.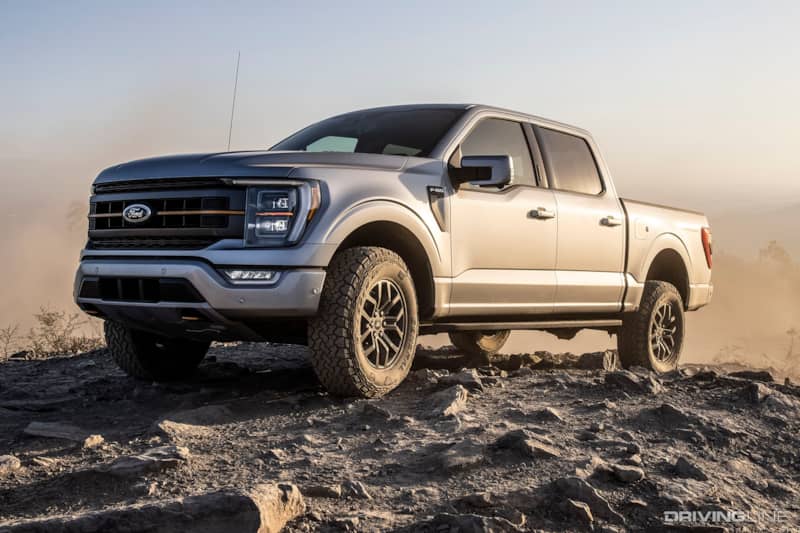 The Raptor also comes with a substantial list of upgrades from the Tremor, including its fully redesigned suspension, unique bodywork and lots of other off-road hardware. But the Tremor remains a nice mid-level option that comes in $15,000 cheaper.
And the Winner is...
While all three of these trucks have pricing and performance that's fairly well-matched, but they really start to define themselves when compared to their "big" siblings. 
The Ram Rebel, for example, is much more like a standard Ram than a TRX performance-wise, so it's quite obvious where the extra money goes when opting for the flagship model.
The Silverado Trail Boss offers a lot of value, and has the same powertrain as the much-more expensive ZR2. So it may only be serious four-wheelers willing to pony up for the ZR2's more advanced suspension and other off-road toys.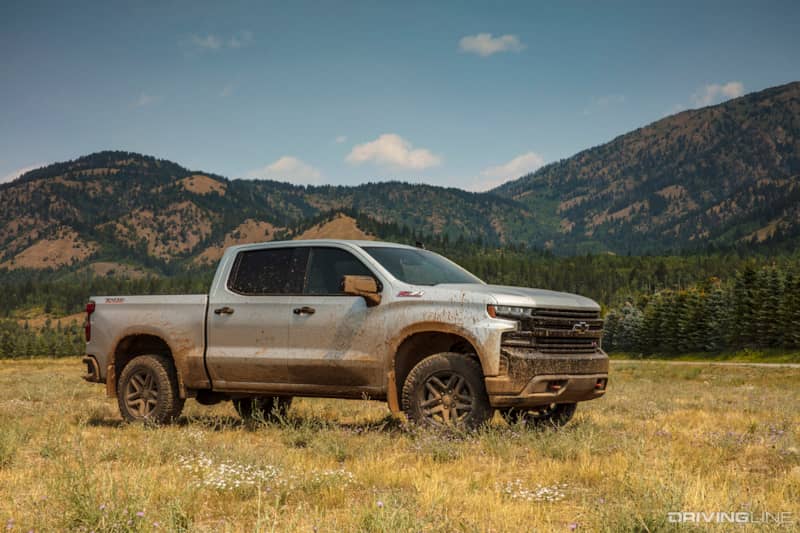 The F-150 Tremor meanwhile, operates in a well-defined sweet spot, more capable than your standard F-150 but with sizable difference in both price and "special" equipment when compared to the Raptor.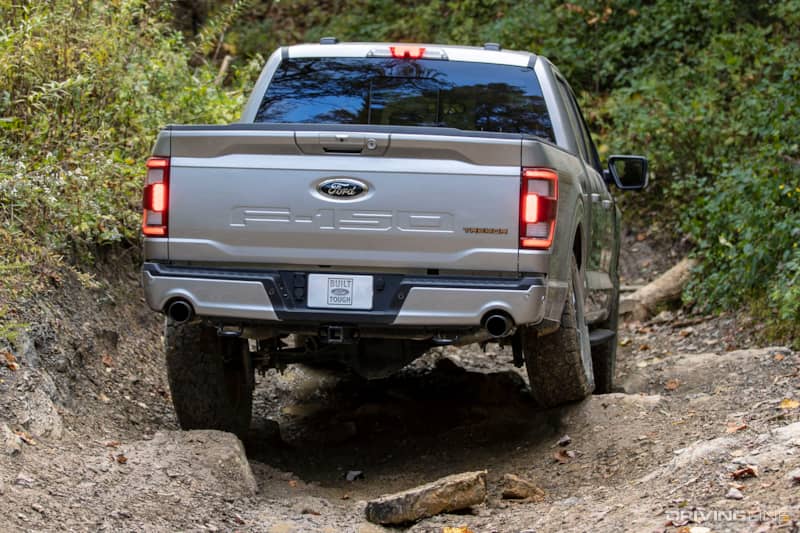 Ultimately, pickup buyers are extremely brand-loyal, so it's likely these intra-model differences that will help buyers make their decisions rather than a head-to-head comparison.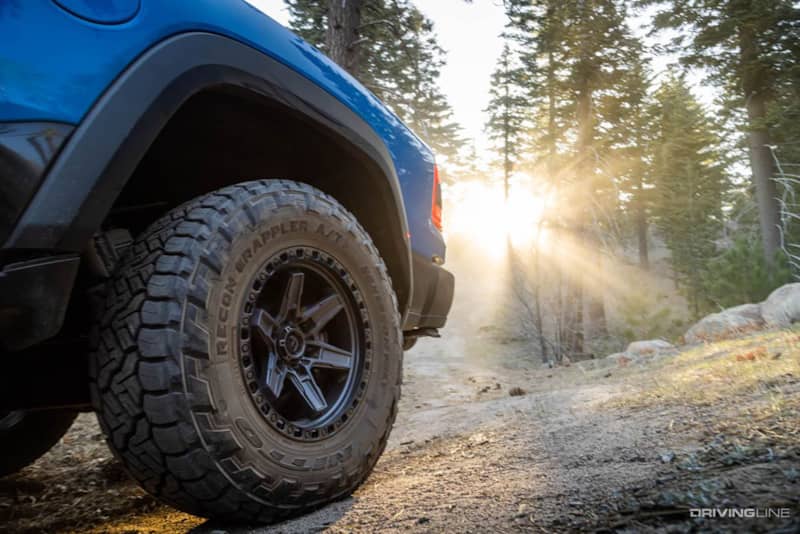 And whether you are going V6, V8, turbo, supercharged or even diesel—the amount of choice available in domestic half-tons is a great thing no matter your brand preference.