LS-Swapped 1966 Scout 4x4 Restomod
Story By Jason Mulligan
Photos By
If one were to take a 360° view at classic off-road rigs that are seen out on the trails today; the iconic Ford Bronco, Jeep, or K5 Blazer would likely come to mind first. But for those looking for something more unique than the standard off-road staples have trucks and SUVs like the International Harvester Scout to play with. The Scouts were produced for two decades offering a decent inventory for modern builders to pull from.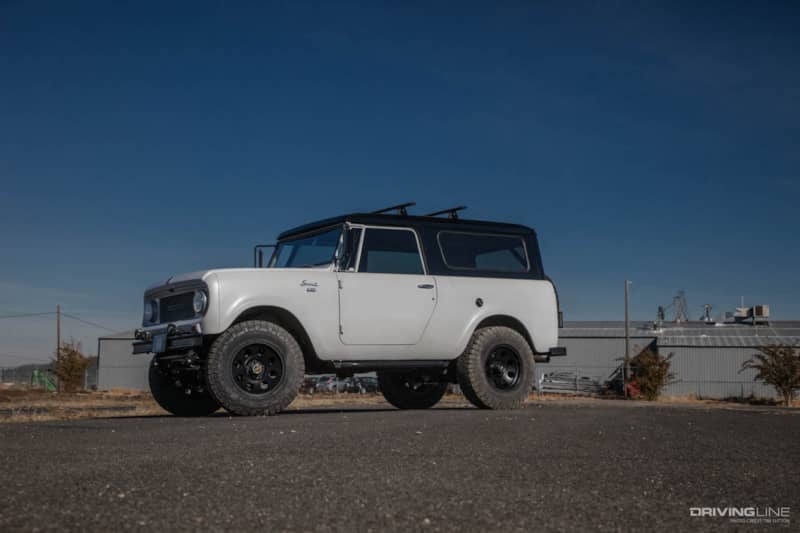 Taking on the unique challenge of a full-custom 1966 Harvester International Scout build was Hazzard Fab Worx in Spokane, Washington.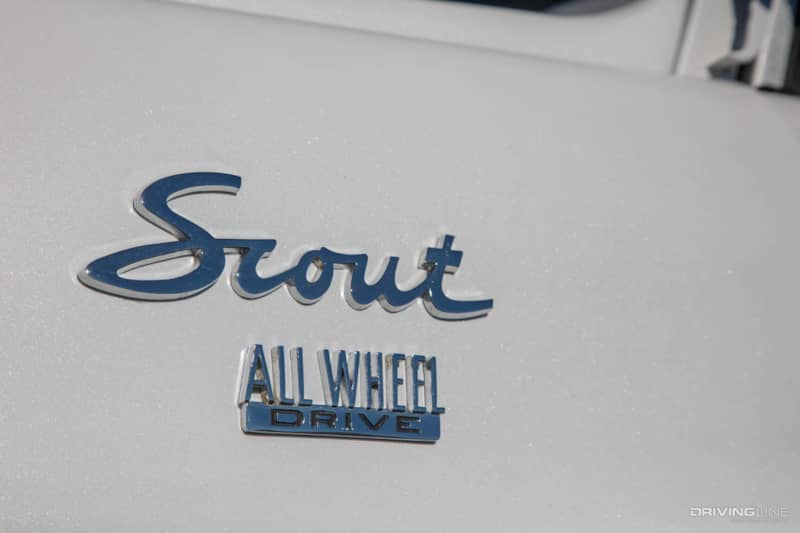 Their customer, Rich Frahm, wanted to clean up and retain the classic styling of his Scout but wanted to make sure that everything underneath the body would be upgraded to modern off-roading standards in order to perform like brand new without any worries. 
Modernized Underpinnings
Naturally, the original engine had to go. Providing even more power and reliability is a takeout 5.3L from a Chevrolet Silverado and 6L80E transmission that was custom wired to the Scout by Hazzard Fab Worx and topped off with their signature fabricated intake manifold cover. A full 2.5-inch stainless steel exhaust system was TIG welded up and routed through the updated suspension.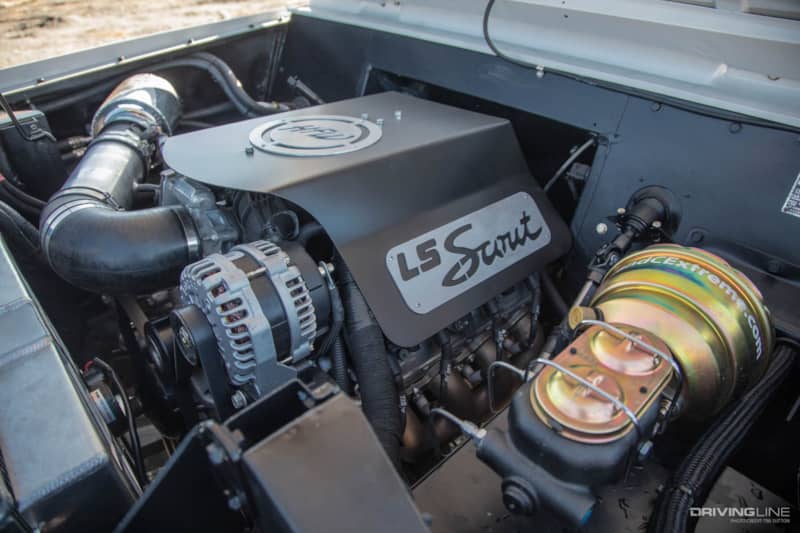 The goal was to beef up the Scout suspension setup and ensure that it would perform just as well as the hundreds of newer Jeeps that come out of the shop. To accomplish this, a CPT 2.5-inch suspension lift with Bilstein 5100 shocks were linked up to the Dana 44 axles.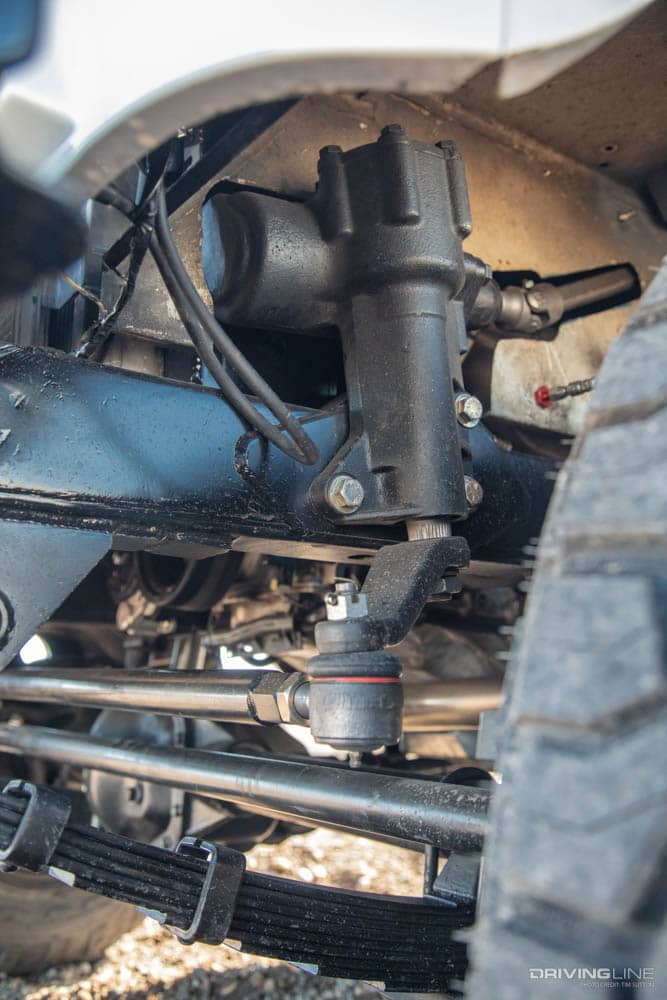 The front axle was cut and turned and for increased steering capabilities; a CPT power steering setup with custom links was installed. Out back the rear axles saw a Detroit Tru Trac Locker and everything was reconnected with custom length driveshafts from Murl's Driveline Services.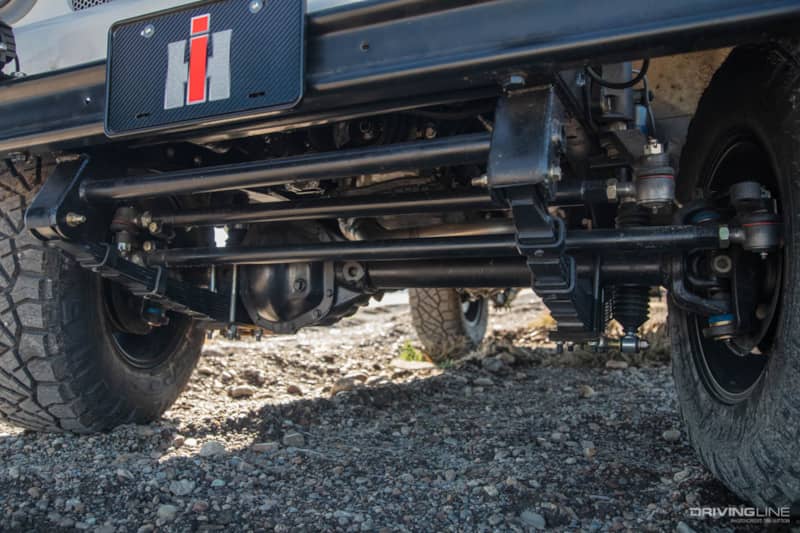 Hooked up to the WARN hubs and Nitro Gear axle shafts are a set of timeless off-road wheels paired with the latest in all-terrain tire technology. The classic 17-inch American Racing Baja wheels were mated to 33-inch Nitto Ridge Grappler tires with a full-size spare mounted to the rear of the Scout.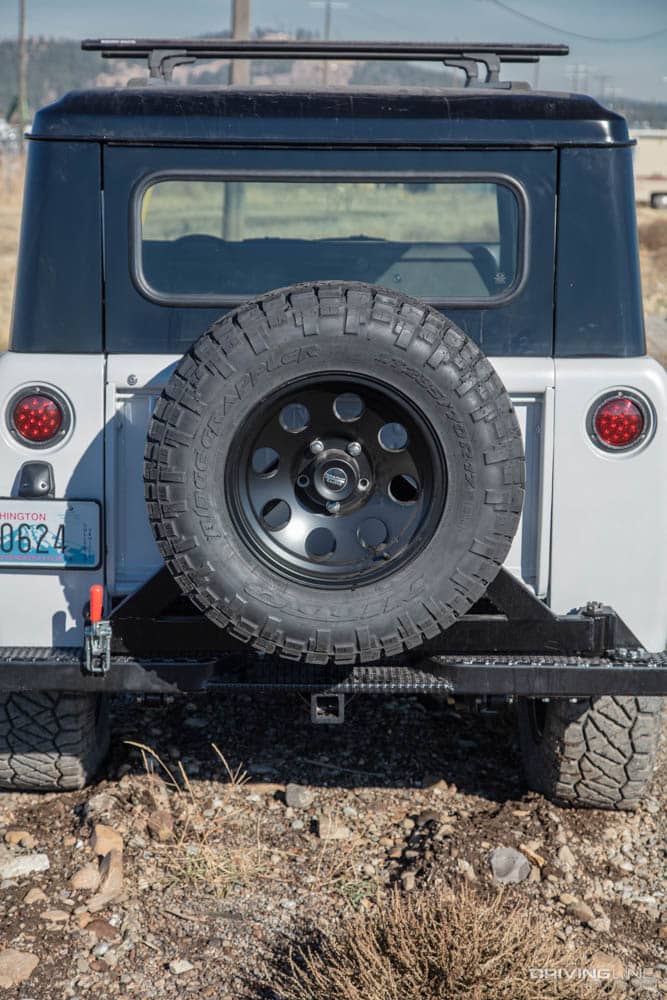 The brakes were tossed aside for upgraded Scout 800 power brakes to help bring the modern motor and off-road tires safely to a stop.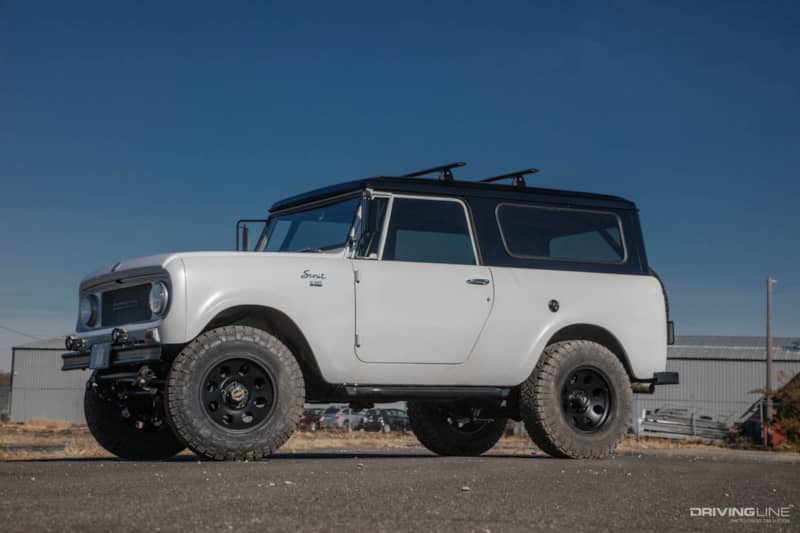 Scouting Safety
Luke Shuman and the crew at Hazzard Fab Works have built and competed in some of the most grueling off-road races before like Ultra4 Racing. With years of competitive and safety experience, they took into account adding safety and rigidity to the over 40-year-old truck. Like its competitors of the time, the Scout has a removable top; not exactly the safest setup in case of a rollover. By fabricating a full roll cage from 1-3/4-inch .120 DOM tubing; it was assured that the open sky and off-road terrain can be enjoyed without any worries.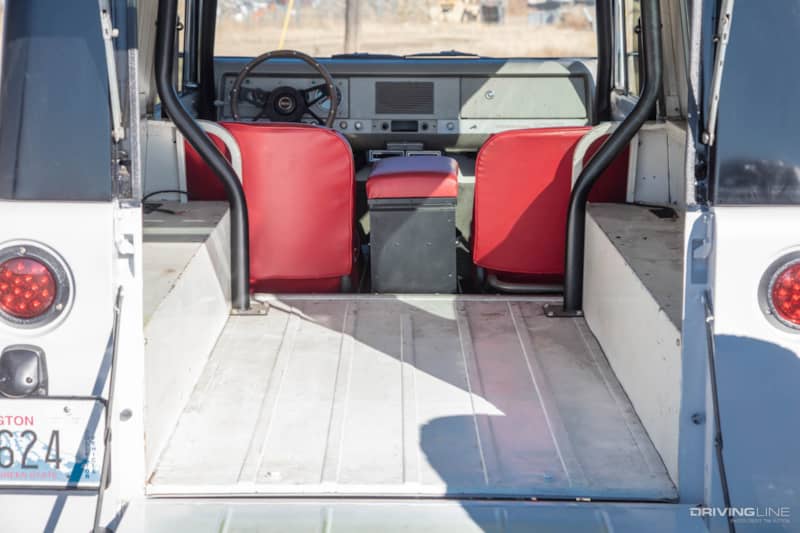 Once the roll cage was fully welded and sprayed in black; the Scout body saw a pearl white paint job before being taken over to Mild to Wild Upholstery for a complete interior revamp. The end result is a clean and fully upgraded Scout with all of the modern power, safety and off-road features but with the unique classic styling that makes it stand out from the rest of the Jeeps on the trails of the northwest.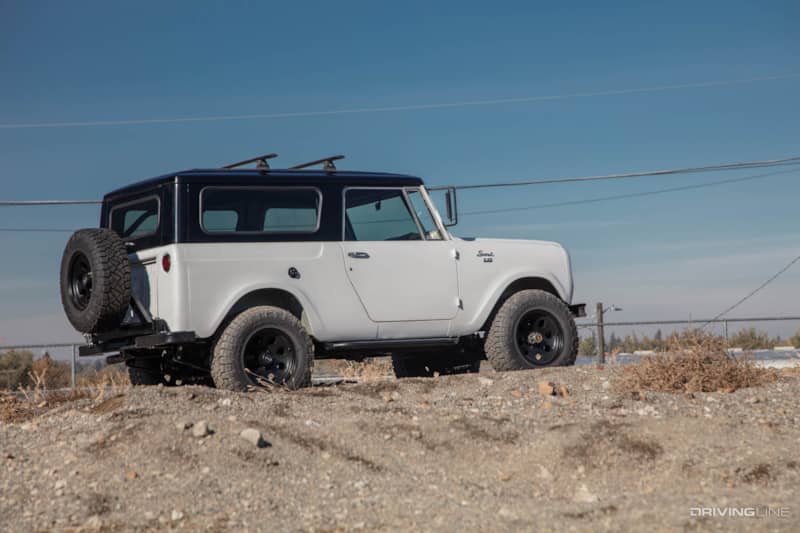 HARD FACTS
| | |
| --- | --- |
| VEHICLE | International Harvester Scout |
| OWNER/BUILDER | Rich Frahm/Hazzard Fab Worx |
| ENGINE | Chevrolet 5.3L LS, 2.5-inch Custom Stainless Steel Exhaust, Hazzard Fab Worx Engine Cover |
| TRANSMISSION | Chevrolet 6L80 Transmission, Lokar Shifter, 241C Transfer Case, Advance Adapters SYE Kit |
| FRONT SUSPENSION | 2.5-inch CPT Scout Lift with Reversed Shackle, Bilstein 5100 Shocks, CPT Power Steering Kit with Custom 1-ton Link Bars, Scout Dana 44 (Cut & Turned), Nitro Gear Axleshafts, Warn Hubs, Custom Driveshaft by Murl's Driveline Services |
| REAR SUSPENSION | Scout Dana 44, Detroit Tru Trac, 3.73 Gears, Custom Driveshaft by Murl's Drivelines |
| BRAKES | Scout 800 Power Brake Conversion |
| WHEELS | 17x9-inch American Racing Baja |
| TIRES | 285/70R17 Nitto Ridge Grappler |
| BODY | Pearl White Paint, Custom 1-3/4-inch .120 DOM Roll Cage |
| INTERIOR | Interior by Mild to Wild Upholstery |