The International Harvester Scout and Scout II Are The Last Affordable Classic SUVs
Classic SUVs are finally having their day in the sun—or at the very least, enjoying their share of the spotlight at auctions across the country. Once ignored by collectors, rough and rugged 4x4s have begun to attract considerable interest as first-generation Ford Broncos, Chevrolet Blazers and Jeep Cherokees increasingly bring big money when the gavel falls.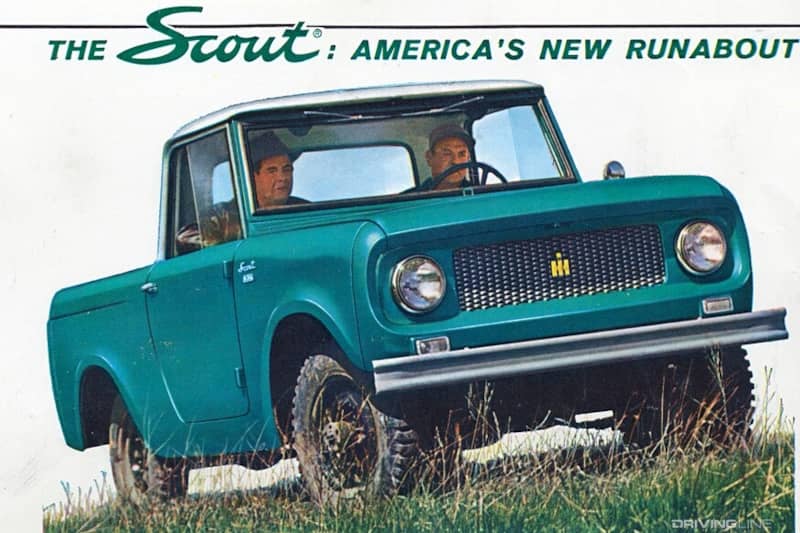 Outside the big three names in off-road rigs there also exists a small niche of American-made, yet seldom seen sport-utility vehicles that are still toiling away in obscurity. Of these, the most prominent is the International Harvester Scout, a model that never quite rose above its agricultural origins yet still managed to capture the hearts of a loyal cadre of owners.
Breaking New Ground
International Harvester was much better known for building farm and industrial equipment (and still does so under the Navistar International name), but it actually had a long history of building trucks well before the Scout hit the drawing board, dating back to the early years of the 20th century. Names like the Motor Truck were common in rural communities leading up to the Second World War, followed by the letter-series (L, R, S) pickups that followed.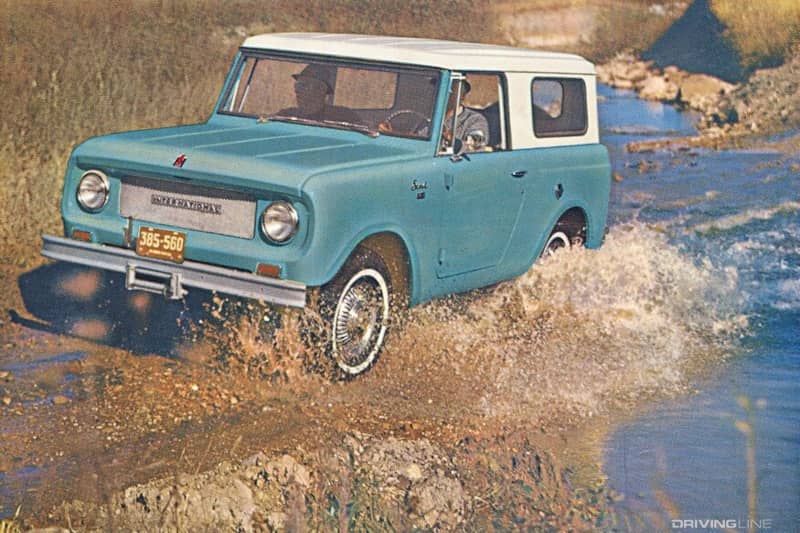 By the late 1950s IH had started to explore the SUV space, starting with the full-size Travelall which would eventually evolve from four-wheel drive sedan delivery to genuine truck-based utility machine. It was 1961's Scout, however, that would put International Harvester on the map among adventure-seeking motorists.
Initially the Scout was intended to do battle against the Jeep CJ, which had led the charge in providing two-door, off-road capable recreational rides to GIs who had come home with fond memories of their Willys service vehicles. The original Scout 80 was in fact a short bed pickup with a fold-flat windshield and removable hard top that could cover either just the front two occupants or the entire vehicle, and bore a strong resemblance to a or surf board when driven in convertible form.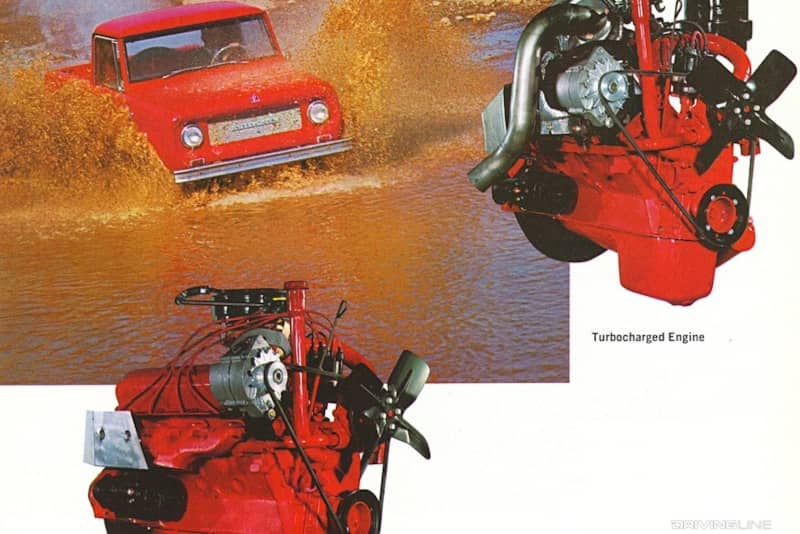 International Harvester had rushed the model to market in just two years, which was incredible given how small an operation it was in comparison to Detroit's heavyweights. A 93 hp, four-cylinder engine motivated the Scout, and in keeping with the low-buck philosophy it represented half of the brand's current V8 engine. Sales grew, and so did the SUV's features, including a rear seat, a folding soft top, and even a turbocharger that improved output to 111 horses.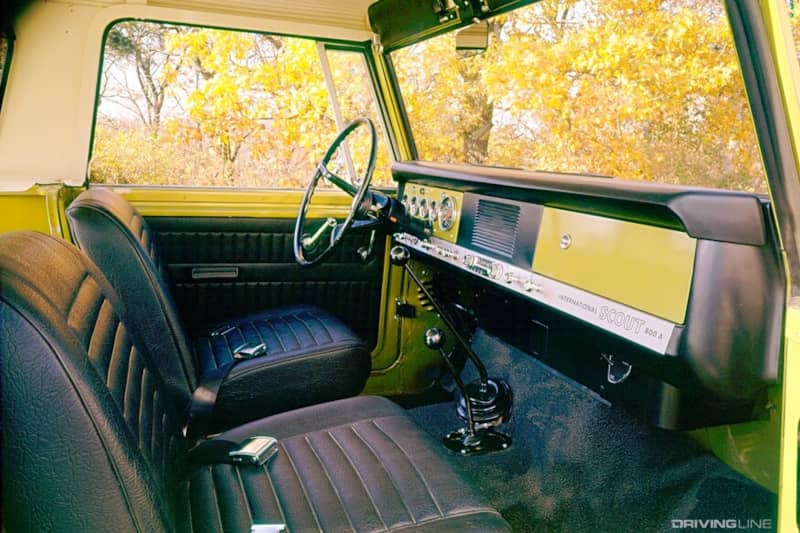 Demand for the four-wheel drive edition of the Scout was so strong that International Harvester would begin a series of rolling updates to the truck throughout the 60s, on a path towards an eventual full replacement. The 800 model would make the windshield's hinges optional, add an available extra forward speed to its gearbox, and eventually introduce a larger four-cylinder motor that sat between the base and the turbo as a mid-range option that better balanced power and efficiency. By the end of the decade the Scout would finally gain a V8 engine of its own, at first a 266 cubic inch engine (155 hp) and later a proper 304 (210 hp). A straight six, sourced from rivals AMC, was also in the mix at this point.
Turning Mainstream Heads
Although the first-generation Scout was a hit for International Harvester, the 1970-1980 Scout II would make a much larger dent in the SUV mainstream. Bigger, with more refined styling, and quickly ditching four-cylinder power for a choice of six and eight-cylinder choices (lifted directly from the 800), the Scout II straddled the line between legitimate contender and quirky alternative choice for off-road fans.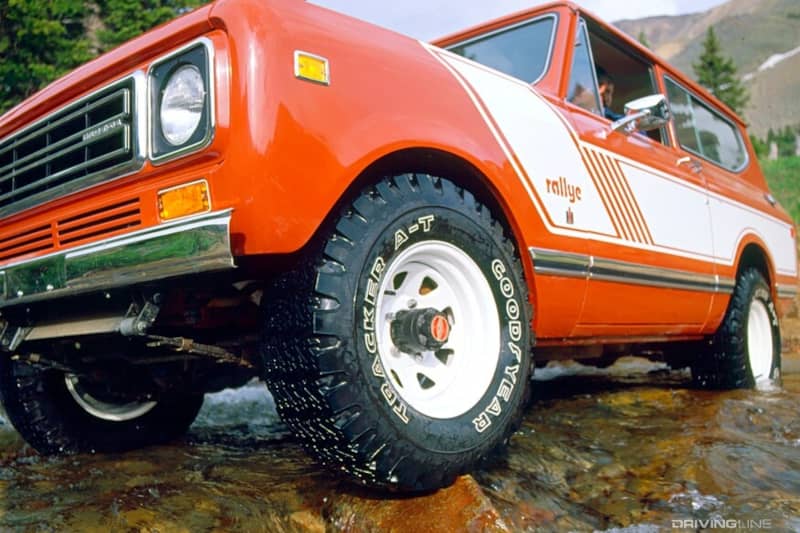 The Scout II's redesign brought with it a number of modernizations and improvements that matched well with the smaller Bronco and the same-size Blazer. Disc brakes were added to the front of the vehicle by 1976 (with power steering and electronic ignition also in the mix), and the number of transmission and axle options would grow throughout the decade (the latter being no surprise given IH's extensive commercial vehicle background). Power was up, too, with a 345 cubic inch V8 delivering 163 horsepower (with the 304 down to 144 horses, net). A turbodiesel option (borrowed from Nissan) would briefly become available on certain editions of the truck.
The vehicle would also grow Terra pickup versions (with a proper, steel cabin) and Traveler three-row models (sitting on an extended wheelbase). These were on top of the myriad special edition Scout II's that International Harvester would bring to market throughout the vehicle's final production run in a bid to keep buyers interested as the design aged out of contention.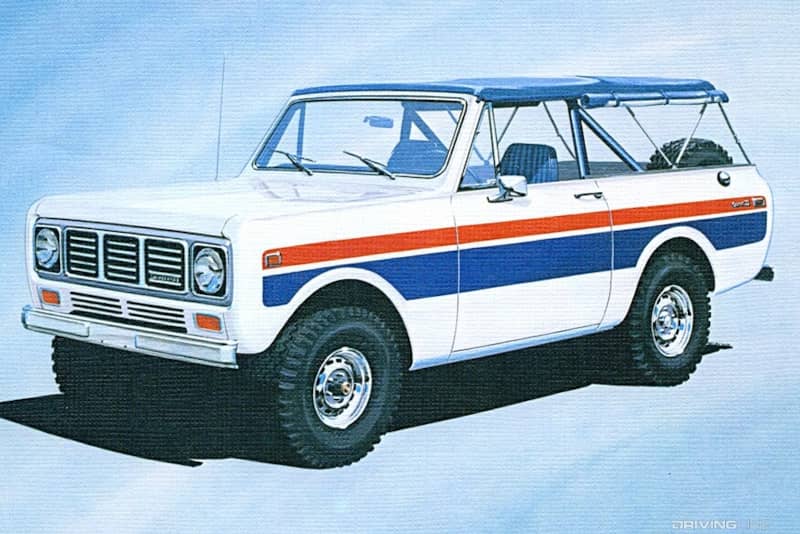 There wasn't much more the company could do. After years of leading the farm implement market, IH was bleeding red ink, which left little money to invest in keeping the Scout II current. When it first appeared in 1970, its driving dynamics and interior trappings could best be described as crude. By the end of the decade, it was outshone by most other SUVs built by automakers with deeper development budgets. By 1980 International Harvester walked away from road vehicles as part of a comprehensive series of cost-cutting measures, but it wouldn't be enough, and a few years later it would sell off most of its farm-related assets and assume the name of Navistar International Corporation, with a focus on commercial vehicles.
Alternative-Alternative
Today, both the Scout and the Scout II are quite rare in comparison to their better-selling contemporaries. A large part of their scarcity can be attributed to their lack of resistance to the tin worm, as rust devoured much of International Harvester's production from the 1960s and 70s. Their lack of creature comforts and extremely basic character is another challenge for modern drivers who are less used to metal-on-metal cabins and rough-and-tumble suspension setups.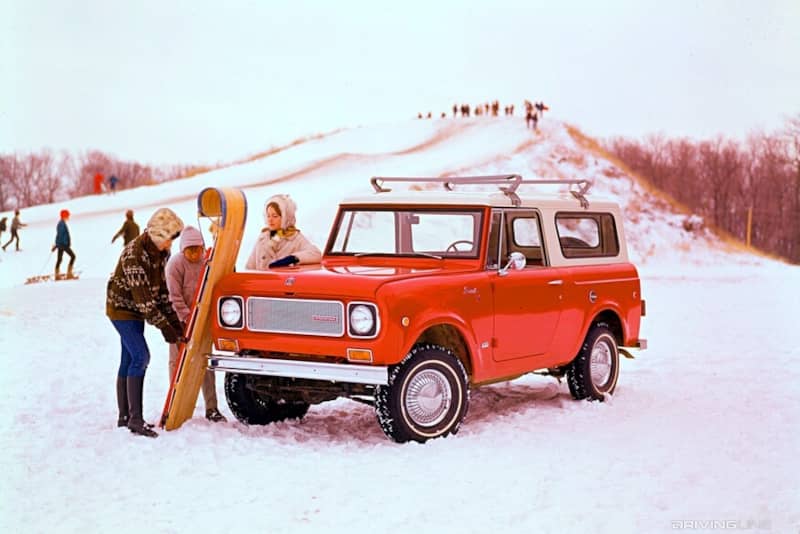 Still, for those seeking something different, the Scout II is especially appealing. With so many different configurations available, and a reasonably strong aftermarket (with stock parts still available through major retailers like NAPA), ownership of this IH SUV is less expensive than one would expect. As a trail rig, too, their strong fundamentals and simplistic mechanicals make them good candidates for off-roading, even in a modern context. When everyone else is driving a Jeep—and with Bronco prices through the roof—why not consider the other, other classic SUV?
Want to head off-road in a rig no one else is driving - because it's just too damn expensive? Check out these crazy money-is-no-object 4x4s.