Review: 2022 Mazda MX-5 Miata Still Delivers Sports Car Thrills In A World Gone Power Mad
The advent of turbocharging has made it easy to add big power to a small package simply by turning up the boost, leaving any automobile that chooses to walk a different path on the outside looking in when it comes to searing acceleration times and gym-bunny torque curves.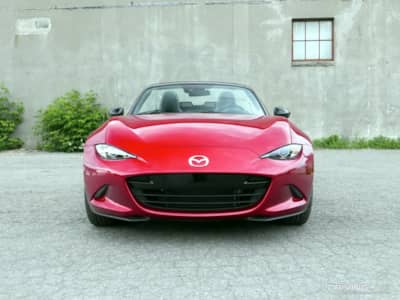 The Mazda MX-5 Miata is the perfect example of a model that at first seems out of time when compared against the dyno sheet exploits of other sports cars of its era. And yet, it's exactly this insistence on sticking to the Miata's modest power, low-mass formula that sets it apart from the rest of the performance crowd, occupying a niche where no true competitors have horned in on its territory. Far from the dilution of character found in other historic nameplates dulled by the addition of modern tech and soaring curb weights, the latest MX-5 Miata cements its status among driving enthusiasts as one of the last living legends of the road.
Making It Count
About those engine specs: all versions of the 2022 Mazda MX-5 Miata (regardless of whether you're looking at the standard soft-top or the retractable hardtop 'RF' model) feature the same 181 hp, 2.0L four-cylinder unit. Also rated to produce 151 lb-ft of torque, the motor is linked to a six-speed manual gearbox in all but the highest trim level (where a six-speed automatic is available as an option).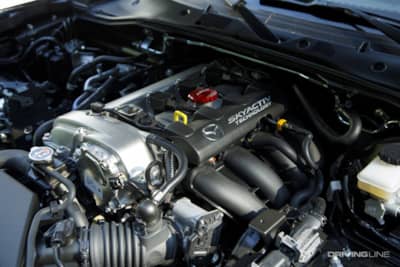 While those numbers might initially underwhelm on paper, in the context of driving they mesh perfectly with the Mazda's not-so-secret weapon. Tipping the scales in the vicinity 2,400 lbs, the Miata is the lightest sports car on the market by a fair margin, somehow checking in at nearly the same weight as the original MX-5 that appeared at the beginning of the 1990s. It's a testament to the shocking talents of its engineering team that the car's devotion to slimming down has occurred without any sacrifice in safety, either, as the Miata features a full complement of modern protective equipment and driver's aids.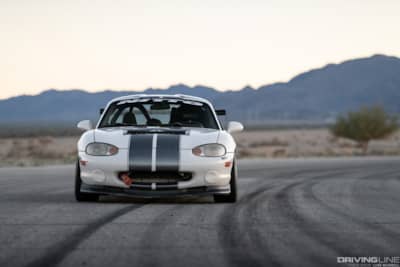 Of course you'll want to turn nearly all of those off as you soar towards the engine's 7,500 rpm redline. Thanks to exceptionally-spaced gearing and a shifter that flicks forward with a deftness typically reserved for professional pinball paddlers, the Miata dispatches the run to 60 mph in under six seconds, which puts it on par with other affordable fun-fare like the Toyota GR 86 coupe. More importantly, the engine is a willing co-conspirator as you approach its fuel cut-off, urging you to push just a little bit further in a way that's often missing from similarly-sized turbo hot hatches or pocket rocket compact sedans.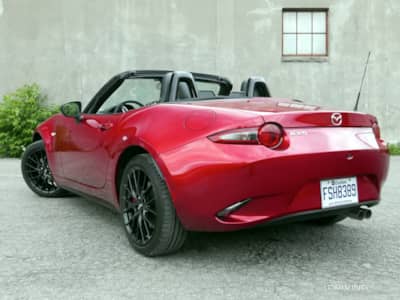 There's no rev-hang here, nor does the 2.0L ever betray a hint of torque gap. Quite simply, the Miata's engine is happiest when having its neck wrung, which its modest limits allow drivers to do in a far wider range of circumstances than most performance cars with higher top speeds and beefier bottom ends. More time spent savoring the upper reaches of the rev range equals an exciting, and engaging experience for pilots.
Private Dancer
The Miata's hollow bones are doubly valuable when changing direction. Simply put, there is no vehicle under $50,000 that delivers the same kind of supernatural handling capabilities as Mazda's pint-size roadster (enhanced this year by a transparent inner rear wheel braking assist that improves the car's ability to pivot).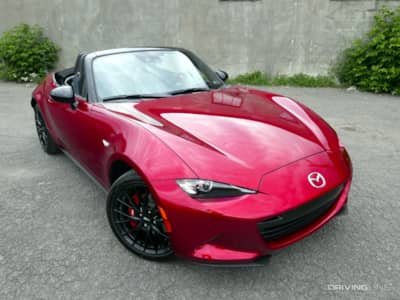 Featuring a chassis that is as balanced as it is athletic, and with a seating position that makes it easy to absorb the feedback provided by the car's suspension, the MX-5 unwraps a new layer of delight each and every time you point it away from the straight and narrow.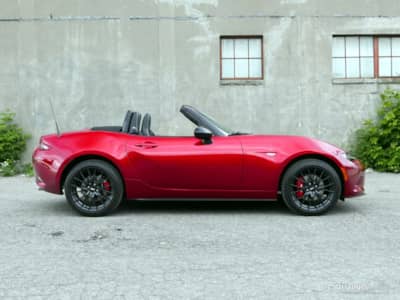 It's here that the combination of responsive engine, liquid shifter, and flyweight profile translate into a sublime experience behind the wheel. With the top down and the exhaust singing in my ears, punctuated by the tires scrambling for traction over loose patches of asphalt, I was easily hypnotized into a flow state more commonly achieved by devoted practitioners of the meditative arts.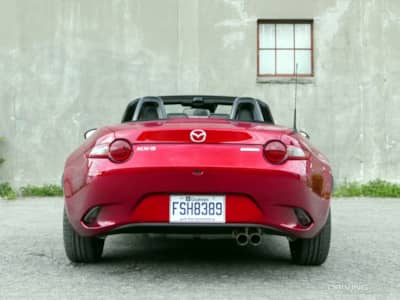 Aside from the occasional dull input of its electrical power steering assist, 'Miata time' is transcendental, and a true pleasure that's almost impossible to access from heftier sports cars relying on rocket thrust and mechanical grip to stun the senses.
Best Budget Bet
The 2022 Mazda MX-5 Miata is perhaps best experienced in Club trim, which boils away fat like leather seats and automatic climate control in favor of a purer driving experience that can be enhanced by way of the Brembo / BBS / Recaro package (bigger brakes, bolstered seats, and trick 17-inch rims).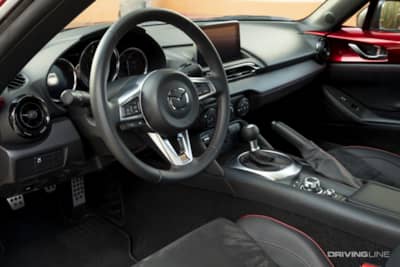 Opting for this configuration boosts pricing up to just over $37,000, but it's a compelling list of ingredients for back road fun (with the occasional track day thrown in).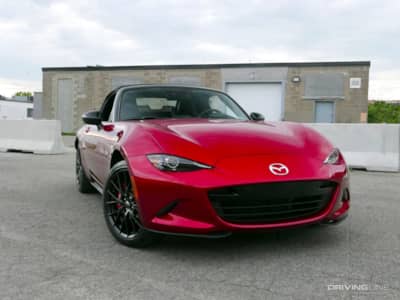 That being said, sticking with the soft top Sport model slices $10,000 from the Miata Club's price tag while still delivering on the above-listed thrills. The additional focus and styling boost provided by the Club trim is far from a necessity given that purity of form is the MX-5's most compelling attribute. In a world of same-same crossovers and hulking hubristic muscle machines, the Miata has no peer as an affordable driver's car.