Review: Is The 2022 Hyundai Santa Cruz A Legitimate Compact Pickup Contender Or A Crossover In Disguise?
America hasn't seen a true compact truck since the third-generation Ford Ranger left the market after the 2011 model year, with mid-size models taking over at the entry level from that point forward. That all changes in 2022 as a pair of newcomers—the Ford Maverick and the Hyundai Santa Fe—bring a completely different perspective on what a constitutes a pickup thanks to their unibody, front-wheel drive platforms that fly in the face of tradition.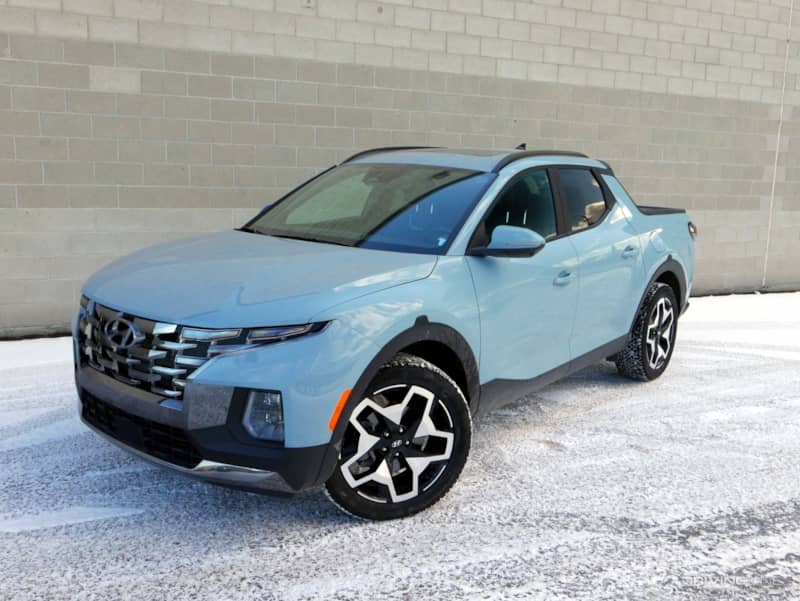 Of the pair, it's Hyundai's entry that asks for the greatest leap in logic among long-time truck fans. A cunning re-skin of the Korean automaker's popular Tucson crossover, the Santa Cruz wears its sport-utility roots on its sleeve, challenging established dogma about practicality and utility in a world where most pickups see more time as commuters than tow rigs or workhorses.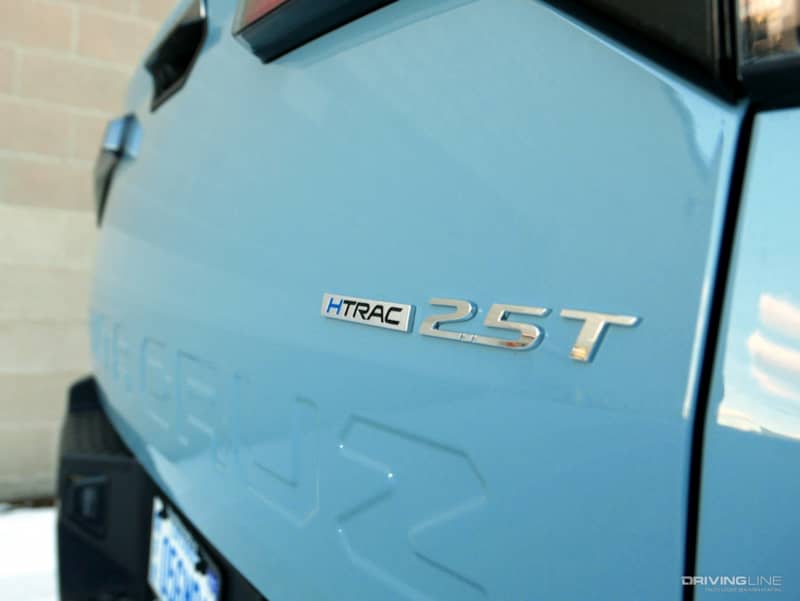 Where do the 2022 Hyundai Santa Cruz's soft-road, light-duty tendencies fit in as trucks push further and further towards the rugged-and-beefy side of the spectrum? It turns out that sometimes, the best way to turn heads with something new is to subvert expectations completely and colonize territory that established players simply can't touch.
Quick And Athletic
It's important to understand that Hyundai is standing firm on the Santa Cruz's Tucson roots. Instead of attempting to compete head-to-head with mid-sizers like the modern Ranger or the Toyota Tacoma in terms of rugged, off-road chops or lofty tow/haul numbers, the Santa Cruz focuses instead on being the quickest, best-handling, and smoothest pickup on the market.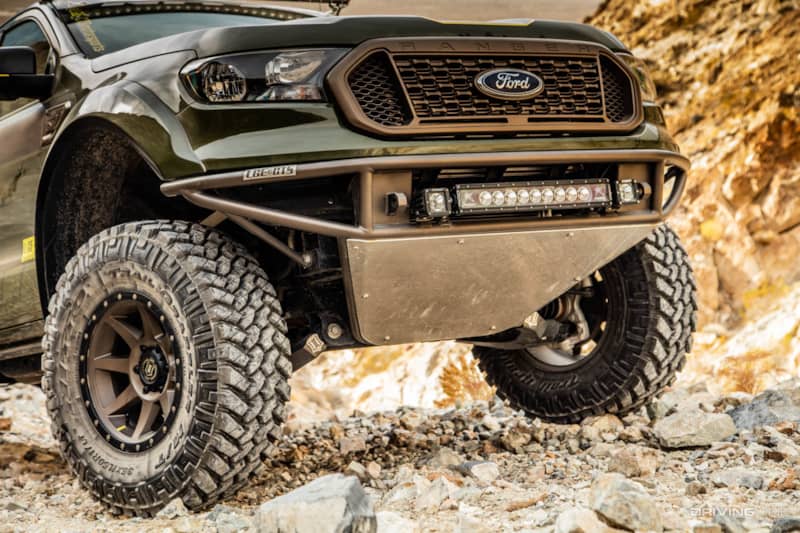 This commitment to ride quality is made possible by its car-like, unibody construction, something that hasn't been seen in a compact truck since the quirky Subaru Baja a decade or so beforehand. Its stiff chassis lacks the vibration and unsteady cornering of a body-on-frame setup, while also significantly reducing weight (with the Hyundai slicing a dramatic 700 lbs or so from its curb weight compared to numerous mid-size options).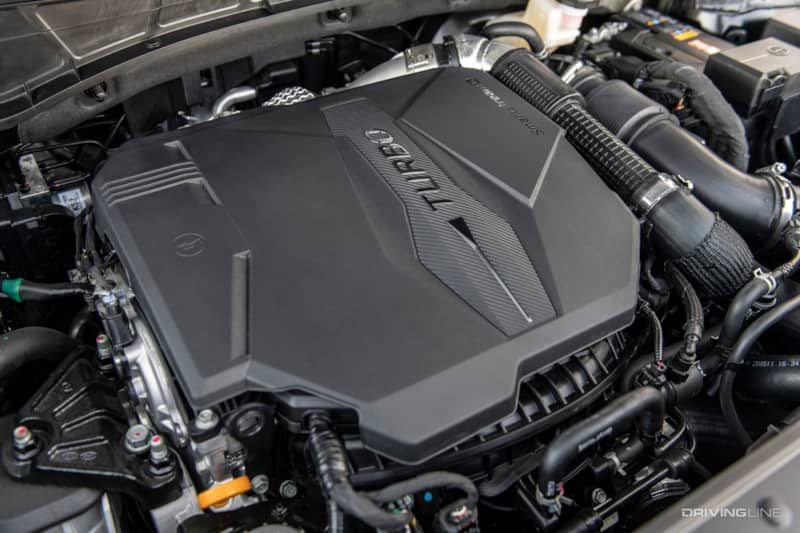 Matched with the 281 hp, turbocharged 2.5-liter four-cylinder found in my Limited trim tester, the end result is a 0-60 mph time in the 6 second range, combined with excellent passing power thanks to its 311 lb-ft of torque (which is managed by an eight-speed, dual-clutch automated manual transmission).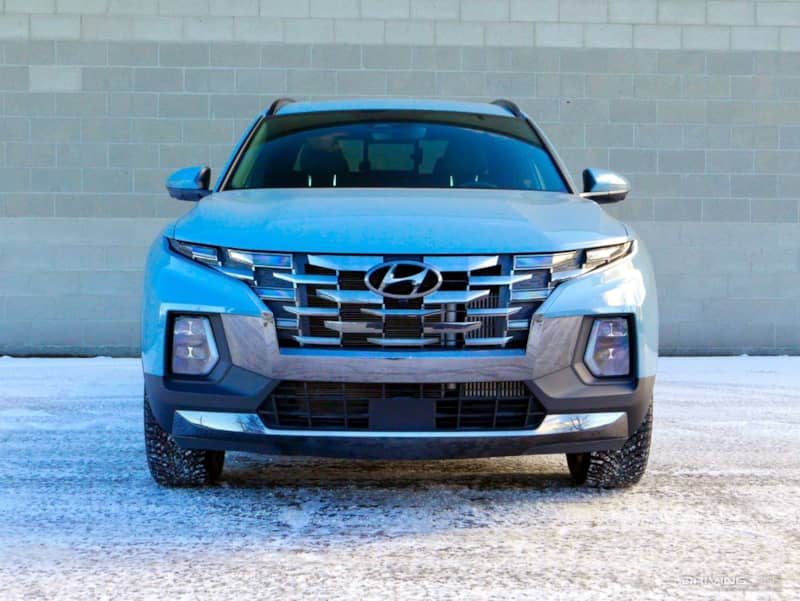 Hyundai throws in 5,000 lbs of towing capacity for good measure with the turbo engine, too.
Don't Mock The Short Bed
Unlike the Baja, the Santa Cruz doesn't come across as a hastily assembled parts-bin special, but rather a comprehensive re-think of what a pickup could be.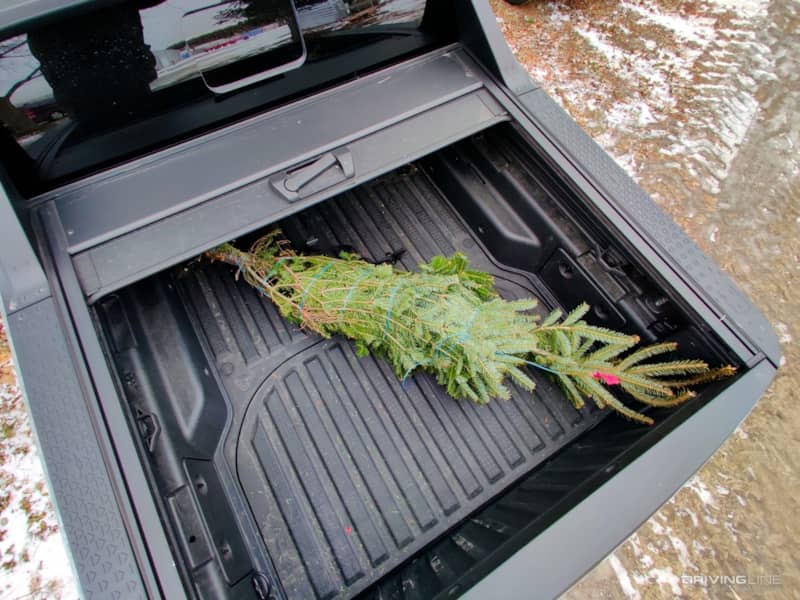 Yes, its cargo bed is laughably short when measured against the yardstick of its mid-size rivals—at just over 4 feet, I was forced to Tetris a 5-foot sliver of holiday cheer at a 45-degree angle across the box, bending the tip to accommodate the optional tonneau cover.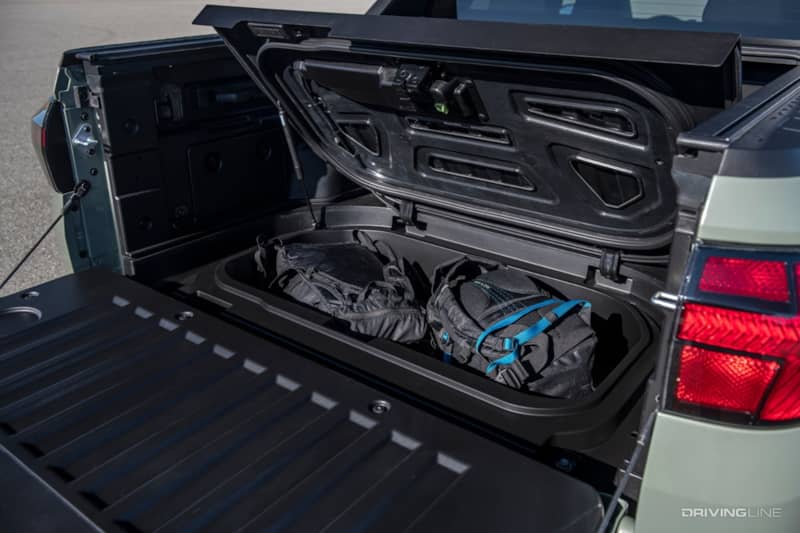 Like the larger (also unibody) Honda Ridgeline, however, Hyundai has distributed numerous storage compartments behind the Santa Cruz's cab, including a water-tight under-bed 'trunk,' that address the practical needs of those using their pickup for outdoor adventure (think mountain biking, kayaking, or camping) rather than hauling plywood. A bed extender that mounts over the dropped tailgate is also available from the mothership as an accessory for accommodating longer items.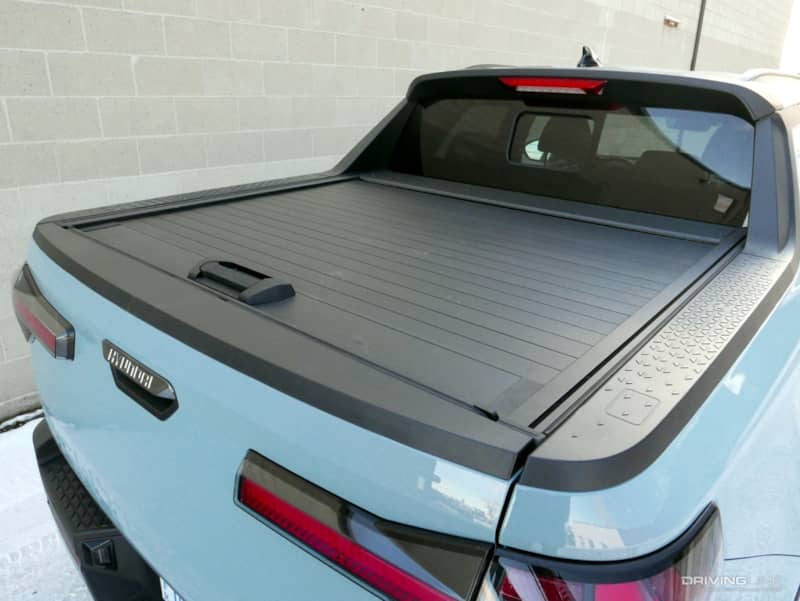 It's not the MOST useful truck out there, but it's impossible to write-off as a toy, given that the vast majority of daily driver pickup owners rarely take advantage of their cargo bed real estate.
Cushy Cushy
In fact, the Hyundai Santa Cruz is playing to exactly that commuter crowd that craves a weekend playmate that won't ask them to make a major compromise on comfort. I've already mentioned how nimble the pickup feels compared to any traditional mid-sizer, and that fleet-of-foot character is matched by an interior that is quieter, more comfortable, and in some cases roomier than its larger brethren.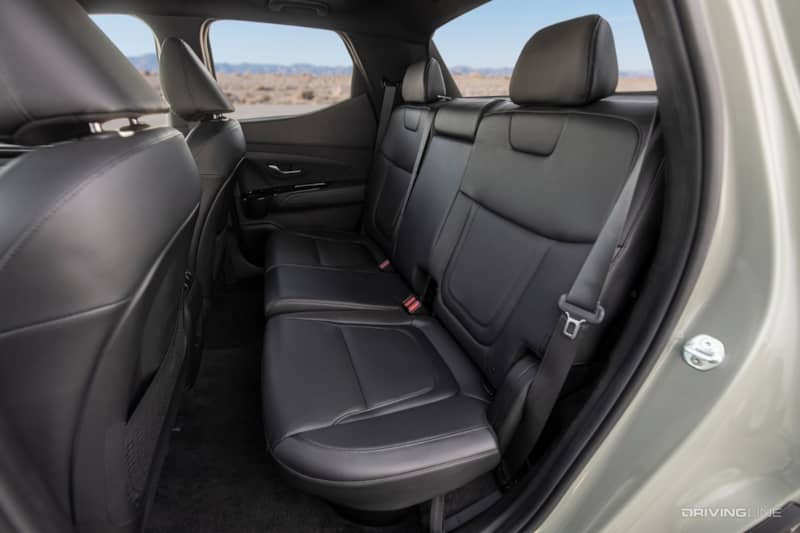 All versions of the Santa Cruz feature a four-door crew cab, with pop-up rear seats that provide additional storage for over-sized items or loose gear that can be stuffed into floor-mounted bins. There's a good amount of room back there for adult riders, because despite being substantially shorter than class-above trucks, the abbreviated box disguises a generous passenger compartment.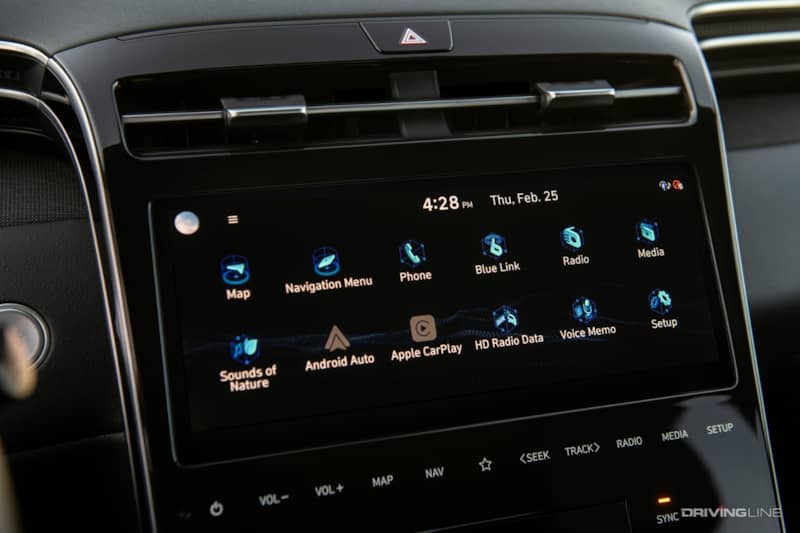 On the Limited, Hyundai has gone all-out and equipped the Santa Cruz with all manner of creature comforts, too, including a sprawling infotainment touchscreen, heated and cooled seats, and leather upholstery, arranged in a pleasing design that brought every control easily to hand. It's a pleasingly upscale place to spend some time, although it comes at a price: the top-tier Santa Cruz Limited retails for $39,700, with the cheapest turbocharged model starting at just a tick under $4,000 less.
Lifestyle Above All Else
The 2022 Hyundai Santa Cruz's window sticker will make almost any compact truck buyer pause. Although its base model starts in the neighborhood of $24,000, it requires accepting a 191 hp, naturally-aspirated four-cylinder engine and front-wheel drive (with all-wheel drive optional for an extra $1,500 bucks). Either way you look at it, the Santa Cruz's two poles are still pricier than both the cheapest and the most expensive versions of the Ford Maverick, a pickup with a similar missions statement (although less powerful and not nearly as well-appointed inside).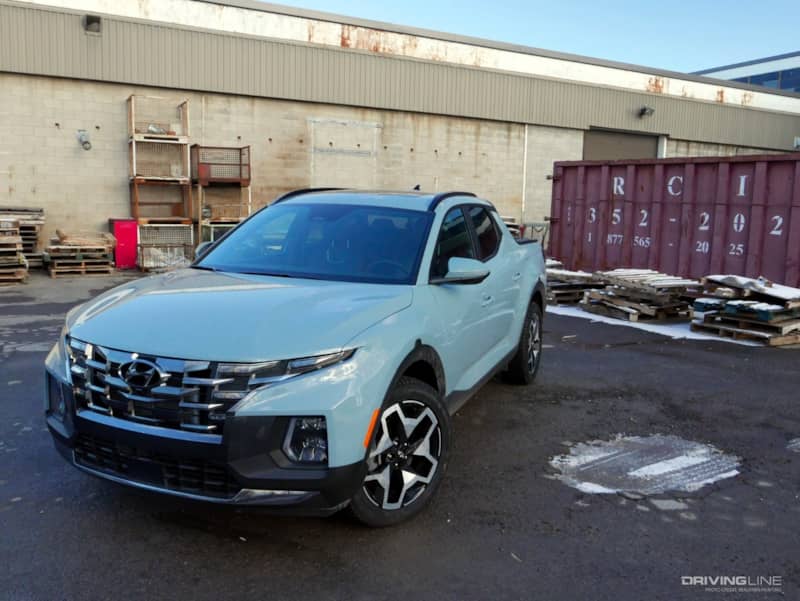 The high-trim Santa Cruz also bumps up against several mid-size models in terms of price, which forces buyers to contemplate what they really want out of a pickup. Despite the turbocharged edition's traction-adding all-wheel drive system (and terrain-specific drive modes), the Hyundai doesn't take well to off-road abuse, preferring to use its 8.6 inches of ground clearance on grassy two-track or muddy fields rather than rocky trails. If one is looking to climb every mountain, ford every stream, or out-tow and out-haul the competition, a mid-size model becomes a must.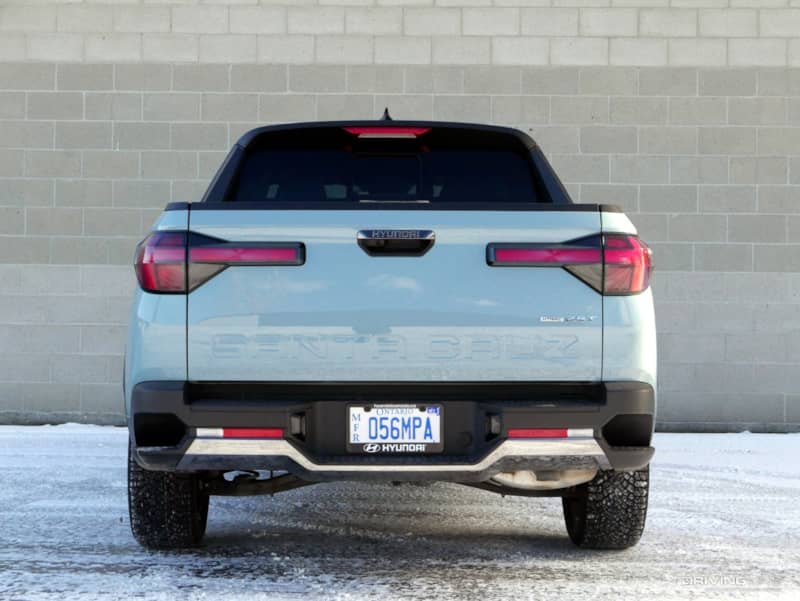 And yet this criticism also applies to trucks like the Colorado, the Frontier, and the Tacoma, whose price tags can easily approximate those of an (again) much more capable full-size pickup. It's a never-ending game of one-upmanship that only fizzles when a customer decides to shop for a truck not based on a dazzling spec sheet, but rather how it fits into their lifestyle and meets their specific needs. Seen from this perspective, the Hyundai Santa Cruz is an impressive accomplishment that's in-step with the demands of most small truck shoppers, without asking them to give up the smooth, speedy comforts of a compact crossover as they transition from Friday afternoon clock-out to weekend wilderness adventure.