Review: The 2022 Kia EV6 Electric SUV Aims Straight At The Gas Free Family
There's something to be said for the future looking like the present. While next-generation styling will always appeal to early adopters eager to get ahead of the curve, those who need a little more prodding to sample something like an electric vehicle are generally more comfortable with a familiar face.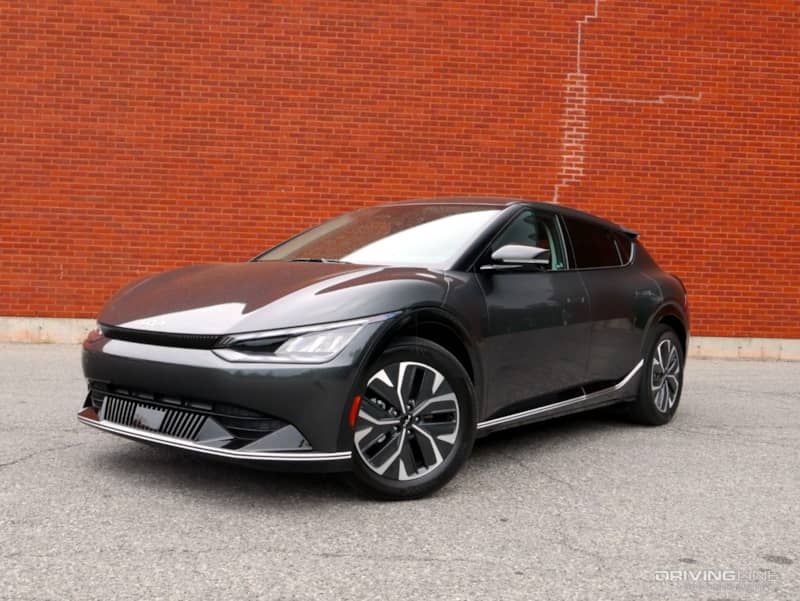 Enter the 2022 Kia EV6, a crossover that shares its platform with the sharkier Hyundai Ioniq 5 but dials down its own sheet metal to better match the current sport-utility status quo. In fact, it could be argued that the EV6 hews more towards the wagon side of the spectrum, what with its low ride height and long roof. Either way, it's the latest entry in the affordable EV sweepstakes, presenting an inexpensive entry point to kicking the gasoline habit while asking for very few sacrifices along the way.
Enough Power, Better Range
The Kia EV6's smoother sheet metal isn't just there to earn style points, as it also improves its coefficient of drag to the point where it boasts 274 miles of total charge (in the all-wheel drive model I tested). That's almost 20 additional miles past a similarly-equipped Ioniq 5, which features the same motor/battery setup.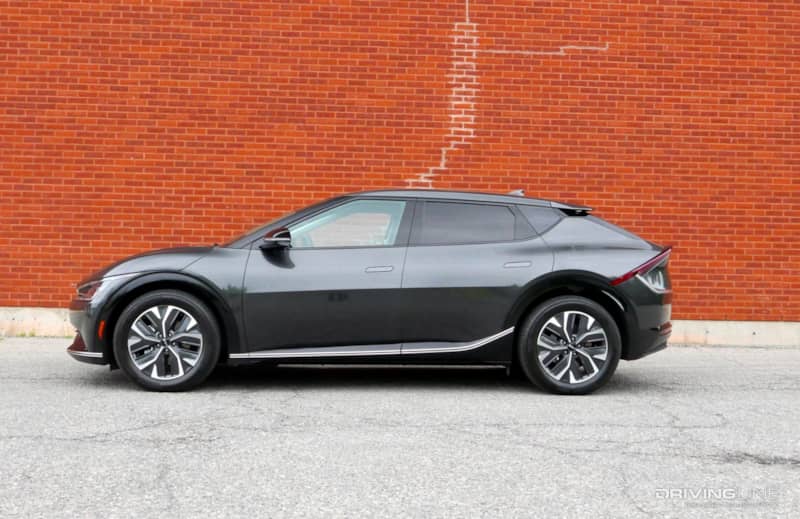 Nearly 300 miles is more than enough range to take care of the vast majority of commutes, provided you can find a working charging station at the end of your journey (currently the biggest challenge when incorporating an EV into your daily routine). This is especially true considering that the Kia offers some of the fastest charging times in its class, with its 350 kW capacity providing sub-20 minute top-ups to 80 percent from nearly empty.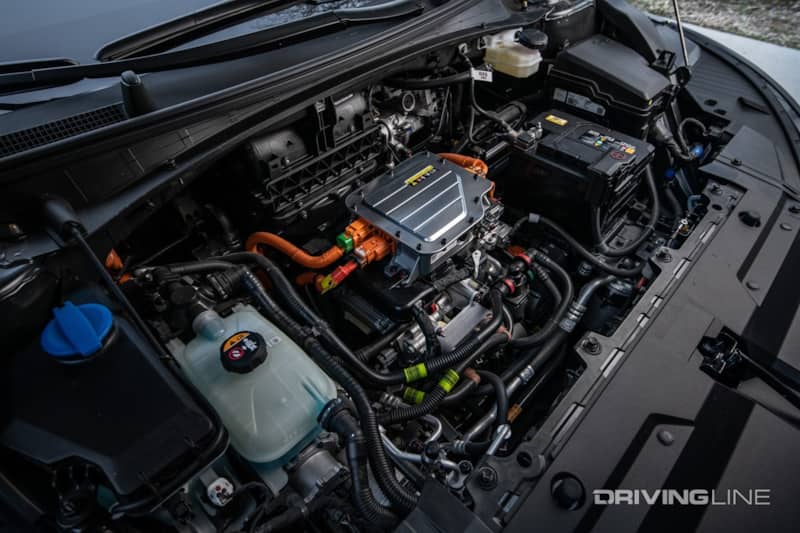 While the EV6 is offered in rear-wheel drive form, if you want to maximize power you'll need to opt for the dual-motor AWD edition, which provides 320 hp and 446 lb-ft of torque. That's less than the upcoming high performance GT edition, but still more than enough for confident acceleration with nary a hint of wheel spin, keeping the Kia ahead of rivals like the Subaru Solterra / Toyota bZ4x twins (although somewhat back of top-tier Ford Mustang Mach-E editions).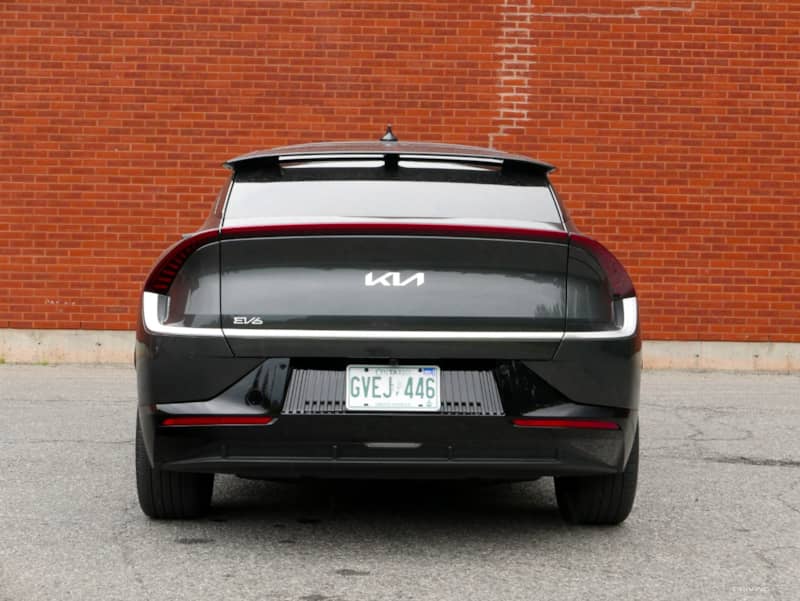 Yes, the vehicle zips to 60-mph in just a tick over five seconds, but it's important to stress that the EV6 isn't what you would call a driver's car. Kia has given it a suspension setup that edges towards providing the kind of feedback and control common to sportier haulers, but it's truly a game of inches when comparing the vehicle's handling to other electrics. That being said, the decision to avoid any off-road pretensions and keep the EV6's ground clearance low returns dividends each and every time you approach a corner.
Puzzling Ergonomics, Comfortable Cabin
There are a couple of downsides to the EV6's shape that make themselves known once you leave the wind tunnel behind and enter the real world. Specifically, the rear cargo area isn't as generous as that found in the flat-roofed Ioniq 5, with its 50 cubic feet of total storage space coming in nearly 20 percent smaller with the rear seats folded flat. The frunk up front isn't much better, offering only a vestigial cubby that pales in comparison to competition like the Mustang Mach-E.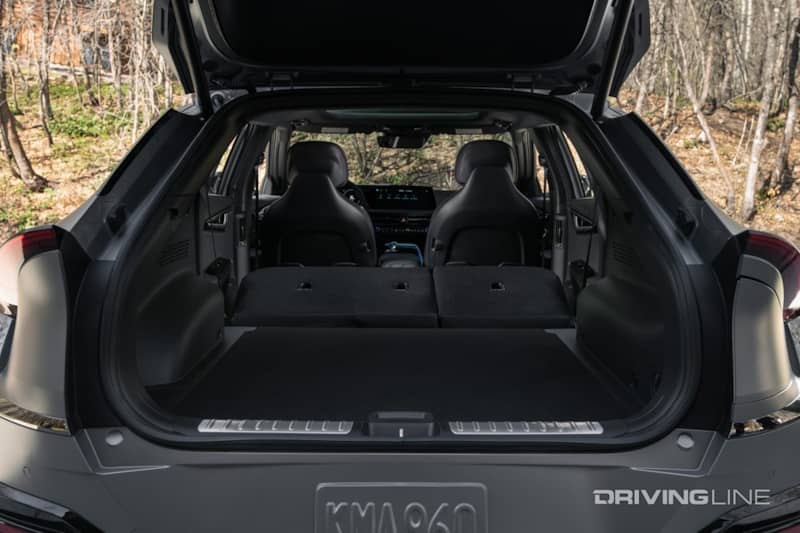 Then there are the door handles, which are fit flush and require the kind of dexterity to open that's a hassle in regular weather and an invective-causing spectacle when covered in snow or ice (with the lack of a rear wiper providing similar headaches for visibility in poor weather). That back window is also a chore to see out of when reversing or using the rearview mirror.
For passengers, however, the Kia EV6 presents a comfortable and quiet abode. There's reasonable room in both the forward and aft seating positions, although taller drivers might want to avoid ordering the sunroof, which slices a couple of inches from the vehicle's ceiling. The cabin's fittings feel welcoming and warm, in contrast to a number of other EV SUVs out there, and I appreciate that Kia has kept its pair of horizontal infotainment and gauge cluster screens modest in size, rather than dwarfing the center stack with a giant piece of illuminated glass.
Priced To Sell
It's a safe bet that most EV newcomers will be attracted to the entry-level version of the EV6. The rear-wheel drive model, which comes with a smaller, 57 kWh battery versus the 77.4 kWh unit found in my AWD tester (and roughly half the power output from its single motor), is priced at just $41,400. The version of the vehicle I drove—the Wind—checked in $10k or so higher, with a sportier GT-Line trim available above that. These sums dwindle further once you factor in various state discounts, alongside tax credits available at the federal level as well.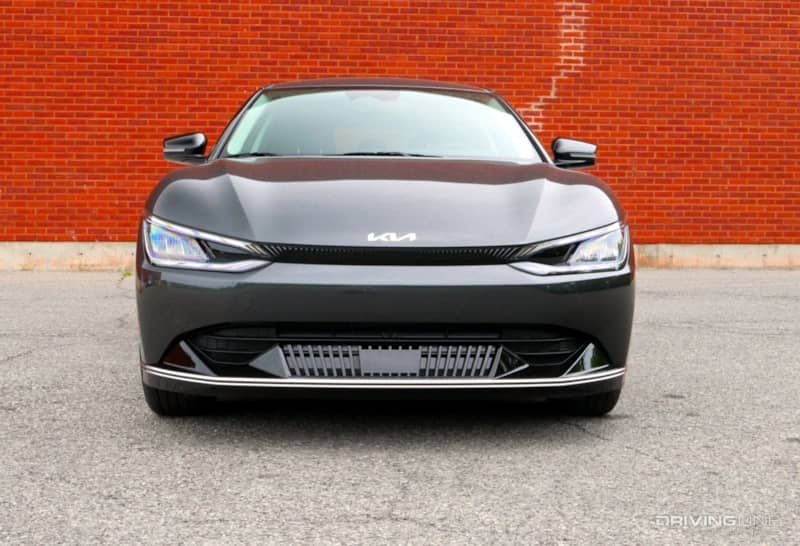 Whichever trim appeals most to you (and your pocketbook), it's impressive to see how electric vehicles are challenging established vehicle segments. The Kia EV6 might be sold as an SUV, but there's little here to distinguish it from a large hatchback, which as noted is far more slippery through the air (and a better handler) than a stilted crossover when kept to the pavement.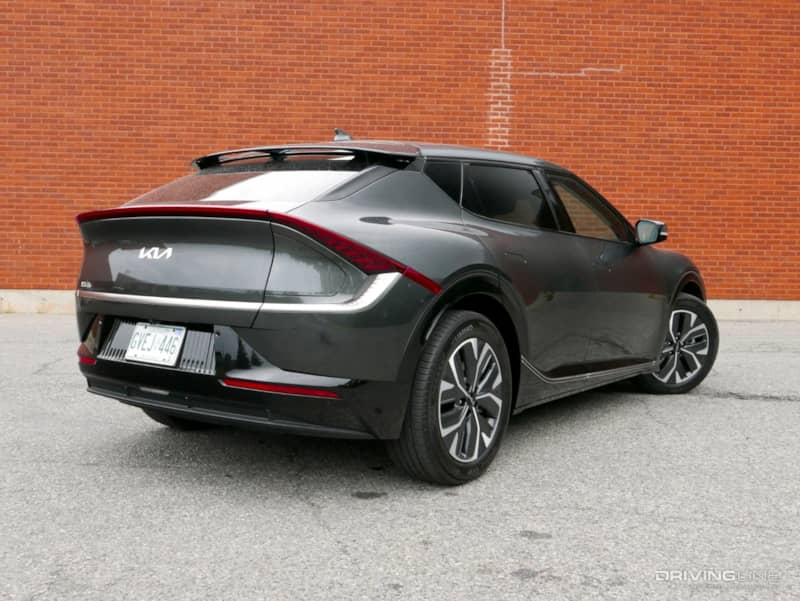 With its comfortable ride, solid power, and extremely quick charging, the EV6 has a chance at changing minds not just about electric automobiles, but also the perceived need to fill every parking spot in North American with a sport-utility vehicle.