Comparing The 2022 Ford Mustang Mach-E To The 2022 Hyundai Ioniq 5 EV SUV
The world of affordable electric sport-utility vehicles grew more than a little this past year thanks to efforts like the 2022 Hyundai Ioniq 5. This battery-powered people mover joins the slightly more established Ford Mustang Mach-E as an inexpensive choice for anyone seeking an all-electric daily driver that boasts a healthy dose of practicality.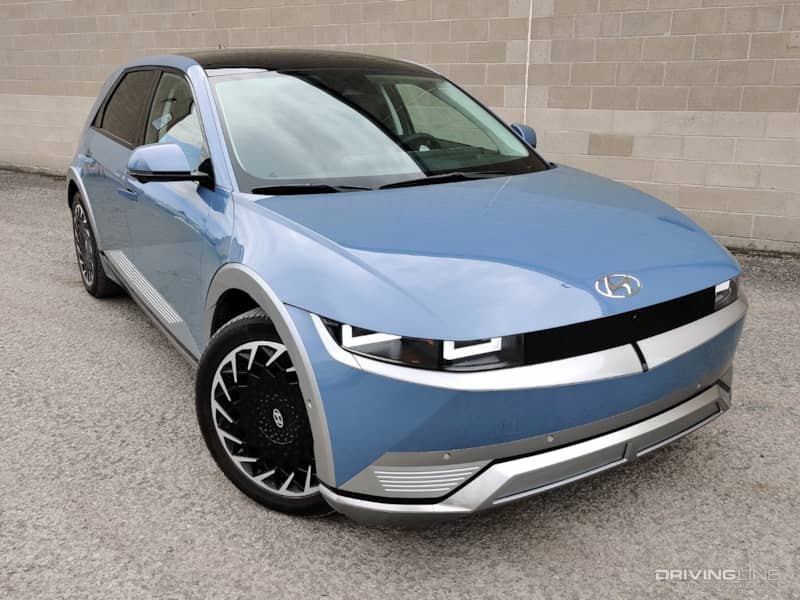 How do the Ioniq 5 and the Mach-E compare head-to-head? Here's our take after driving each of these EV SUVs.
Power
There are currently two versions of the 2022 Hyundai Ioniq 5 available. The entry-level model provides 225 horsepower and 258 lb-ft of torque from a single electric motor that's hitched to the rear wheels, while an all-wheel drive upgrade adds a second electric motor that's good for 320 horsepower and 446 lb-ft of torque.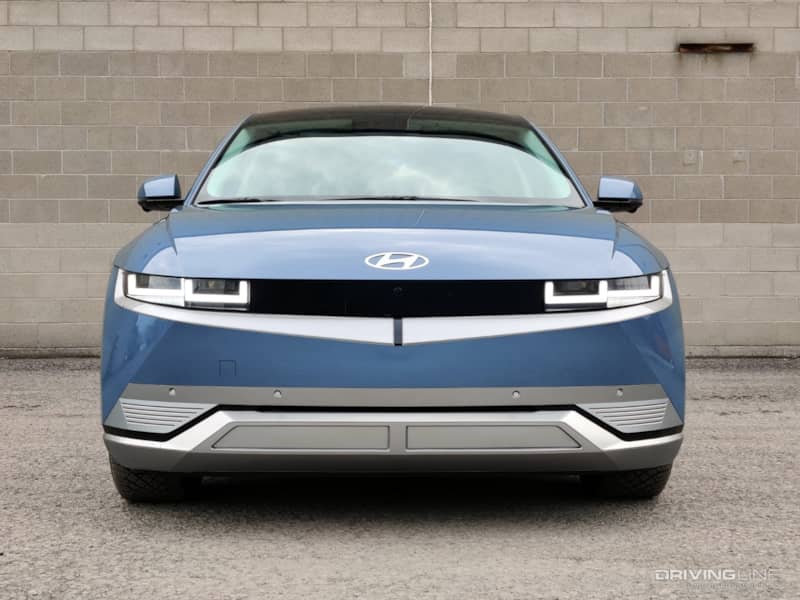 The 2022 Ford Mustang Mach-E has been on the market a little longer, and provides more than double the choice when it comes to drivetrains. Base models are offered in both RWD (266 hp / 317 lb-ft of torque) and AWD (266 hp / 428 lb-ft of torque), as is the California Route 1 edition (290 hp / 317 lb-ft for rear-wheel drive, 346 hp / 428 lb-ft for all-wheel drive).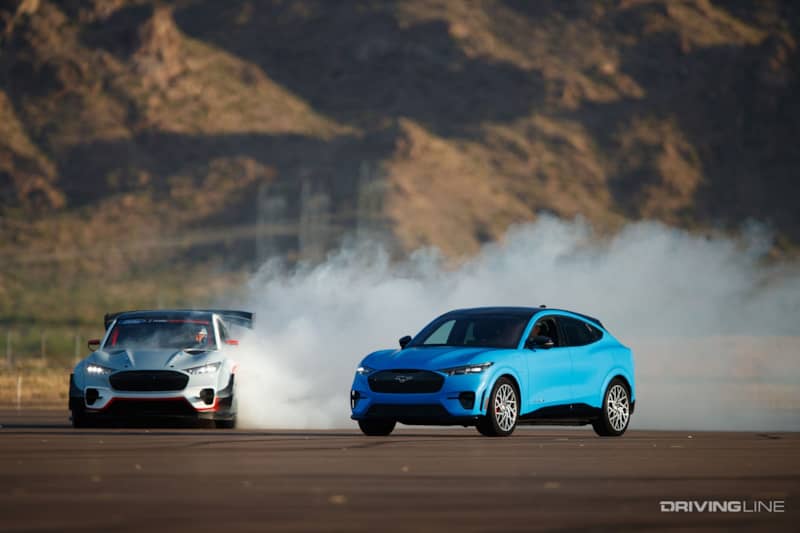 The Premium trim's output depends on battery size. The Standard Range pack matches the base rear-wheel drive, while the Extended Range bumps it up to 290 hp. AWD versions of the Premium follow the same parameters as the Route 1. A high performance GT edition (AWD-only) features 480 hp and 600 lb-ft of torque, with the GT Performance trim adding 34 lb-ft of torque to that figure.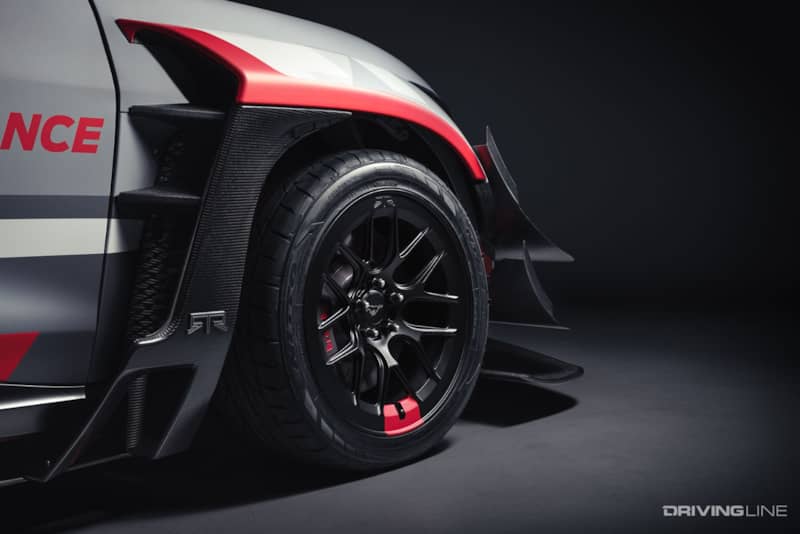 Verdict: Although there are additional Ioniq 5 options on the way, the Mach-E provides a much more granular set of drivetrain choices for those seeking an electric SUV.
Range And Charging
All Ioniq 5s come with the same long-range battery pack. Rated at 77.4 kWh, it provides 303 miles of driving range in rear-wheel drive trim, and 256 miles for all-wheel drive models. The most impressive aspect of the Hyundai, however, is its 350 kW charging capability, which allows it to sprint from 10 percent battery charge to 80 percent in only 18 minutes. This makes it faster at the plug than any other inexpensive EV on the market (save for the Kia EV6, which uses the same platform). It's also capable of something called 'vehicle to load charging,' which lets you siphon off electricity from its battery and use it to charge another car or power various electrical devices.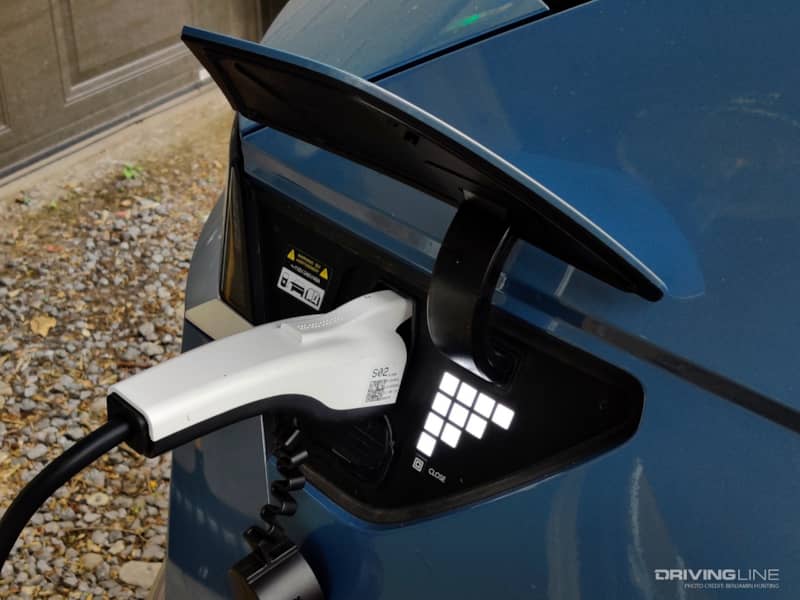 The Mustang Mach-E's pair of batteries weigh in at 68 kWh (Standard) and 88 kWh (Extended). Range for Ford is listed at 247 miles for rear-wheel drive Standard pack SUVs (224 miles AWD), all the way up to 314 miles for RWD Extended pack vehicles. It's important to note that the mighty GT and GT Performance trade driving distance (270/260 miles, respectively) in favor of acceleration.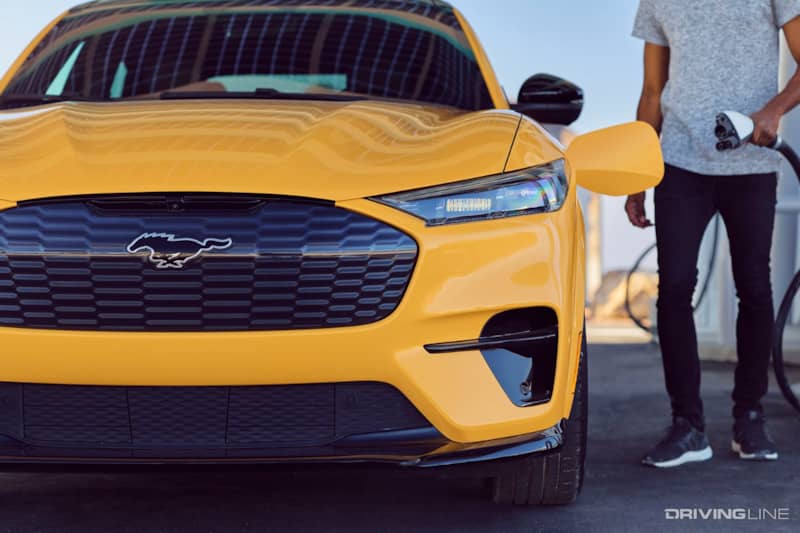 Using the same 10 percent to 80 percent metric, the Mach-E takes about 10 minutes longer than the Ioniq 5 due to its more modest 150 kW charging speed (reduced to 115 kW for the Standard range pack, which tacks on an additional 7 minutes).
Why stop at 80 percent? Electric vehicles dramatically slow charging speeds past that point in order to manage heat as well as prolong the lifespan of individual battery cells. As a result, the gap between 80 and 100 percent charge can often take hours to bridge, which means a 100 percent charge typically only occurs when parked at home or work.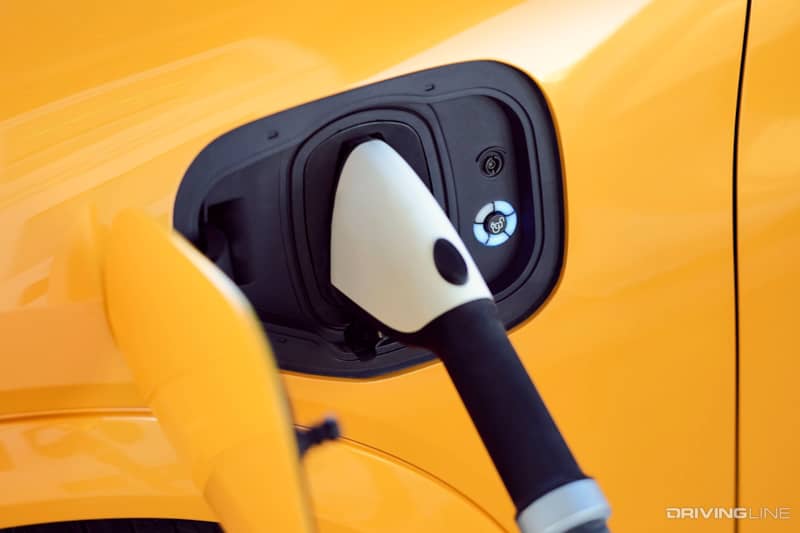 Verdict: The lightning-quick charging speed provided by the Ioniq 5 makes it that much more practical as a road trip choice, and its vehicle-to-load charging capabilities provide additional utility that the Mach-E can't match.
Interior And Features
Although the Mustang Mach-E might appear to be larger than the Ioniq 5, both deliver surprisingly similar cabins in terms of cargo and passenger space. With 60 cubic feet of total storage (with the second row folded), the Ford pulls just ahead of the Hyundai when hauling.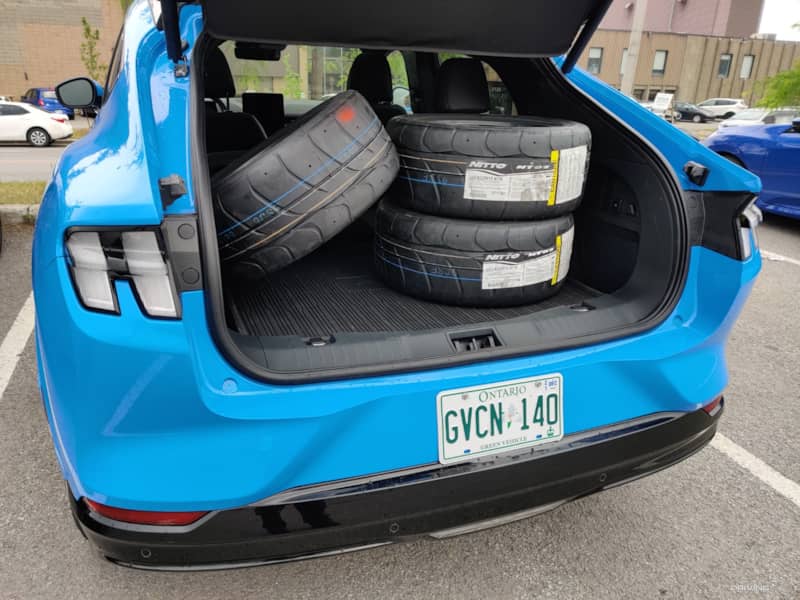 Both vehicles also come with a small 'frunk' under the hood where you can stuff additional gear.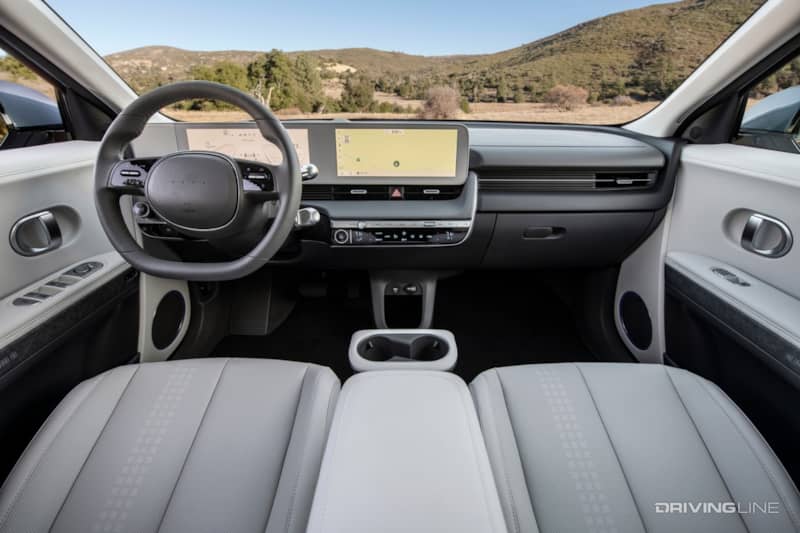 In terms of design, the Hyundai's interior comes across as more upscale, especially on higher trim models. It also features a less-imposing infotainment system, featuring a pair of horizontally-spaced screens across the dash rather than the Mach-E's truncated gauge cluster and enormous, vertically-oriented center stack touchscreen.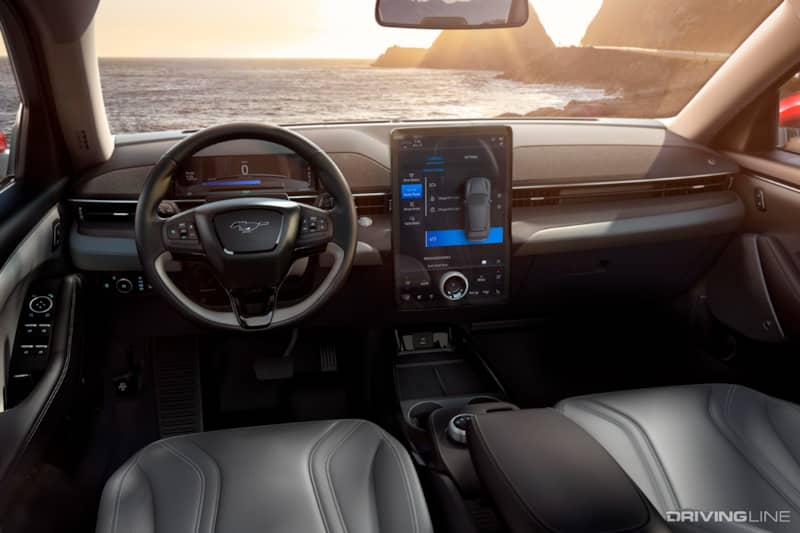 Ford does deliver a more advanced set of driver's aides, including the hands-free Blue Cruise adaptive cruise control system (although Hyundai counters with a lane change-assisting cruise feature of its own).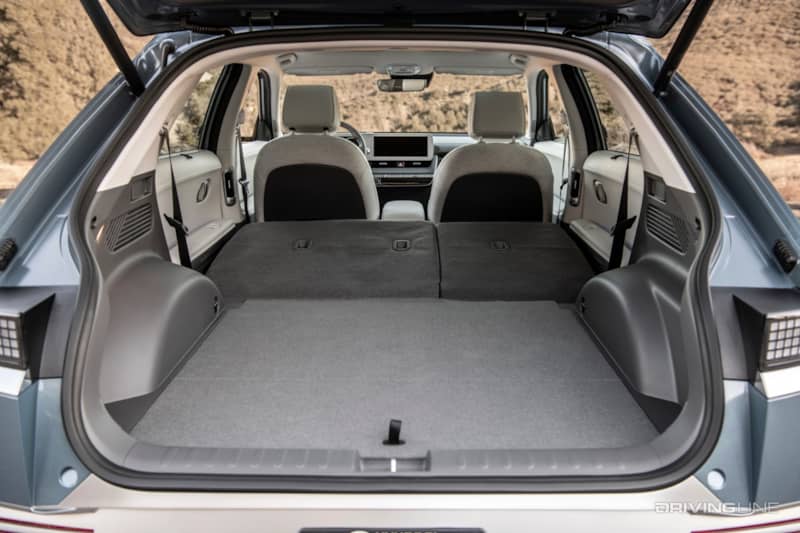 Verdict: Similar in size, the more attractive Ioniq 5 cabin is balanced out by the extra features found in the Mach-E. It's a toss-up.
Drive Experience
Given their relatively hefty curb weights, both the Hyundai and the Ford provide acceleration that's quite quick, with the top-tier Ioniq 5 hitting 60 mpg in just 4.5 seconds. The Mach-E, on the other hand, cuts nearly a second off of that figure when ordered in GT Performance trim thanks to its prodigious torque.
Keep in mind, however, that these tall-riding heavy SUVs aren't exactly sports cars when it comes to handling. Each model provides the kind of confident and calm cornering one would expect from a modern people mover, but there aren't many thrills to be had by pushing to the limits imposed by their daily driver designs. Instead, it's more rewarding to enjoy each vehicle for its excellent ability to dispatch a commute in comfort.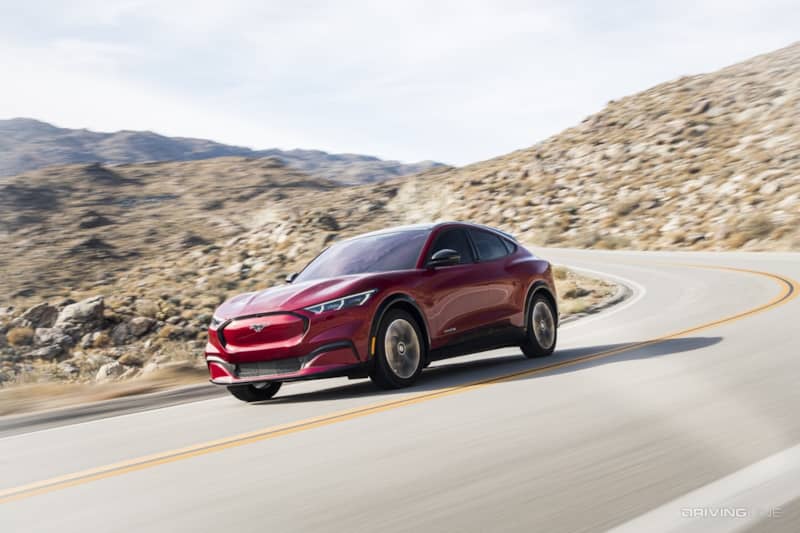 Verdict: A slight edge here to the hi-po version of the Mach-E in terms of sheer straight-line potential.
Which One To Get?
At first glance, there doesn't appear to be a wrong answer when choosing between the Ford Mustang Mach-E and the Hyundai Ioniq 5, given how close they are in terms of overall capability. Even pricing is similar: excluding the GT and GT Performance (both over $60k), the Mach-E and the Ioniq 5 each start around $44,000, and climb to $50,000 when well-equipped.
There's one important edge, however, that helps make the Hyundai the more future-proof choice. While 350 kW chargers are less common today, in a few years they'll be ubiquitous. The ability to hit 80 percent during a pit stop in at least 30 percent less time than the Ford makes the Ioniq 5's quicker charging capacity the tipping point when deciding which of these EV SUVs to buy.