Rezvani Tank: The Secret Agent's SUV
It's big and heavy like the name implies, but that's where the resemblance to its namesake ends. While it may not have a 0-60 time in the four-second range, it's much faster than any military tank. It comes standard with a 6.4L Hemi V8 and there are plenty of powertrain options available all the way up to the 700+ supercharged Hellcat V8 engine.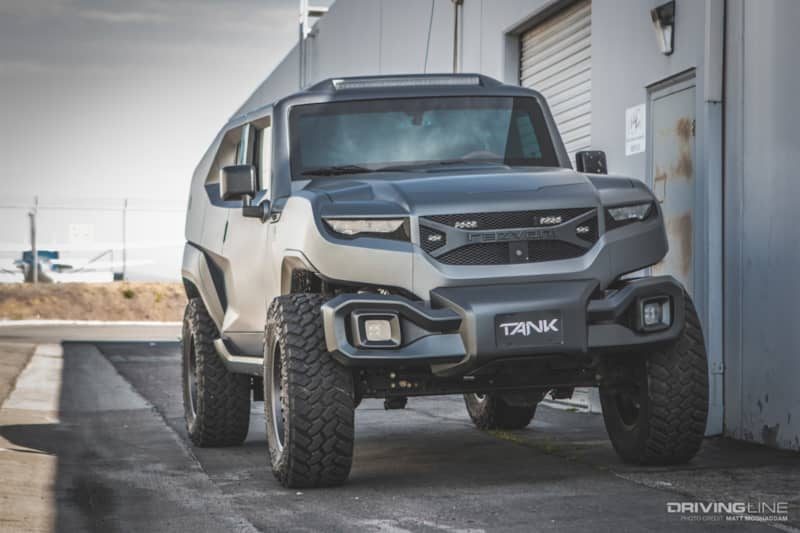 There are a host of other premium parts too, including Fox 2.5" internal bypass shocks with dual speed compression adjusters and 37x12.5x20-inch Nitto Trail Grapplers with an integrated run-flat system. The secret agent options include: bullet-proof doors, armored body panels, electrified door handles, tack deployment system, and smoke screen.
Learn more about the Tank and see the 007 features in action by watching the video above.