40,000-Mile Ridge Grappler Tire Review: 2018 Ford F-150
There's no denying that the truck market is booming right now, and the aftermarket scene behind them has followed suit. However, with so many options for truck tires out there, many have a hard time choosing. When it was time to buy tires for my truck, I wanted something that looked aggressive but wasn't overly loud on the street and would maintain decent mileage.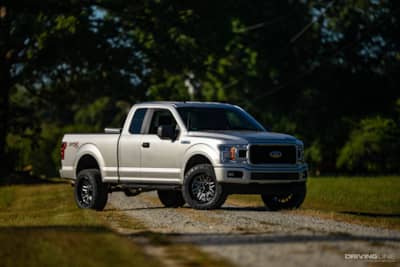 So once I got the itch for some wheels and tires, Nitto was the first place I looked. The Ridge Grappler is positioned in a niche between the popular Terra Grappler G2 all-terrain and Trail Grappler mud-terrain tires, giving users a nice aggressive sidewall and tread pattern that offers more off-road performance than an all-terrain, yet is more friendly to on-road driving than many mud-terrain tires.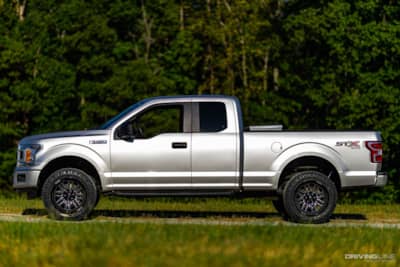 My truck is a level lifted 2018 Ford F150, and I bought a set of Ridge Grappler M/T tires in 285/55/R20 mounted on 20x10 Fuel "Ignite" wheels. The fit is superb, and they measure slightly wider than advertised.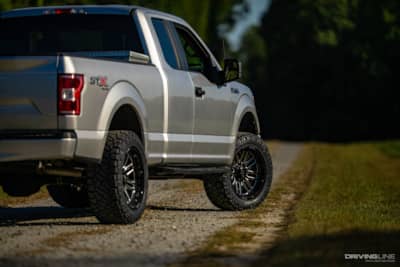 It comes in handy when parking near a curb, the aggressive sidewall saves my wheels from being scuffed. I'm not going to lie, I have a pavement princess, I do go off-highway, but rarely can I speak for many other people who do the same. So this tire is perfect for that, for people wanting that "look."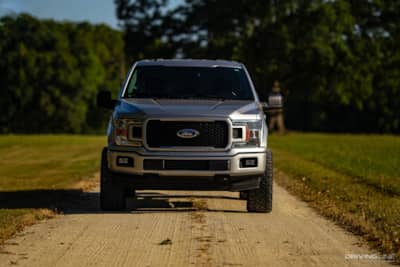 I have no complaints with dry performance; road noise is noticeable, but not a loud "roar" like from other mud-terrain tire variants. Besides, who rides down the road in silence? If you're like me and have the radio at an average level, it's hardly there.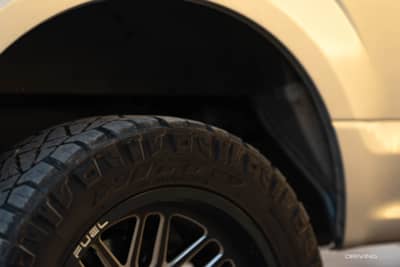 My truck tracks straight, without the typical "pull" some report from knobby tires, and there are no vibrations. I've taken trips in the mountains around curvy roads, and they offer little sidewall flex, a rarity for this class of tires.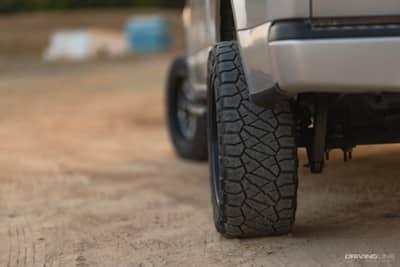 I've driven through some bad storms, going through standing water at speeds, and these tires siphon water great, dispersing it out and away and out from under the truck preventing hydro plaining. They stay planted, and I don't feel like I'm going to slide at any point during a turn, even at posted speed limits in turns.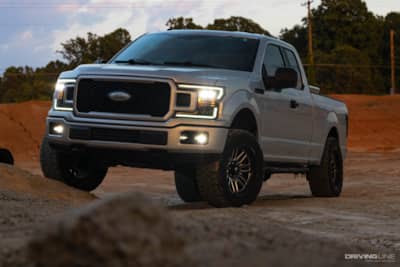 I drive over 20,000 miles a year, and I've rotated these tires every 5,000 miles. They now have almost 40,000 miles on them, and I have no doubts I'll get another 10 to 15,000 miles out of 'em. Nitto did a fantastic job with the compound on the Ridge Grapplers.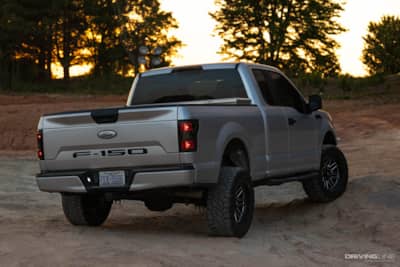 That many miles on an mud-terrain tire is impressive, especially for one as aggressive as this one. I highly recommend Ridge Grappler M/T tire for anyone looking for an mud-terrain option. And, don't be fooled by the aggressive tread pattern; the ride is excellent.