Rock Crawling in a RZR: How to Clutch Your UTV for Oversized Tires
Rock crawling a UTV has become very popular. Some argue that a UTV is not designed to crawl, others say UTVs can crawl better and easier than full-size rigs in the rocks. Realistically, these machines can be modified to do just about anything well—if you have the right aftermarket parts.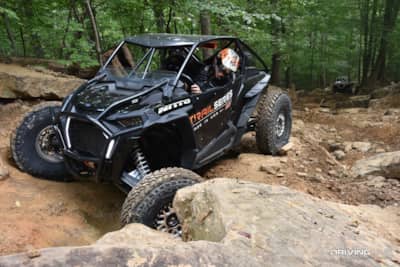 First thing you'll want to do is upgrade to a larger tire, 33s and 35s have become the most popular in a crawler type UTV build. However, there is a lot more to running an oversized tire than bolting it on. So what do you need?
Oversized Tires Require Other Parts Upgrades
Usually, most people address strength concerns first. Larger tires will put increased stress on axles, ball joints, and other suspension components. Steering especially can see some unwanted failure with larger tires. Binding up your machine in the big rocks with big tires is not something you want to do with OEM parts. Check out our UTV axle article to learn more about upgrading that part of your rig.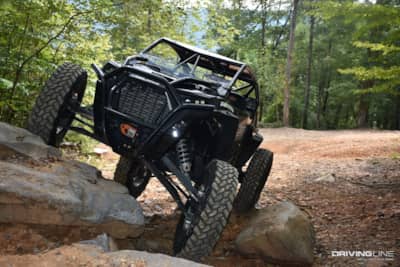 A larger tire will effect performance more than you might think—performance of your machine will suffer without addressing the additional rotating mass. Gearing and clutch performance will make a night and day difference in spinning out and breaking parts, or efficiently putting the power to the ground and crawling over rock obstacles.
Regear or Clutch Upgrade?
Gearing for a Polaris XP1000, XP Turbo, or Pro XP, or Turbo S machine is almost a requirement when going larger than 32" tires in the rocks. However, Canam machines seem to be much happier turning big tires in low range. There are many ways to modify the Polaris transmission gearing using a combination of OEM gears out of the Ranger, Ace, and other Polaris machines to a lower ratio to help performance. That is an entire article in itself though. For now, one of the easier than more common modifications for larger tires is clutching.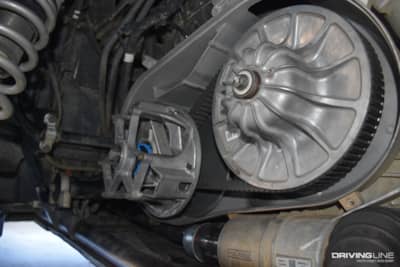 A Clutch Kit Solution
The common issue is belt slip. The larger tire may bind up or simply be too heavy to turn under light throttle and will end up slipping the belt in the clutch in low range, or especially in high range. This is where a clutch kit will come into play.  There are many total replacement clutches available, but for most a "simple" clutch kit is best. Aftermarket Assassins provided a kit specifically designed for a more positive belt engagement for 35" tires. They also actually send parts to fine-tune the clutch.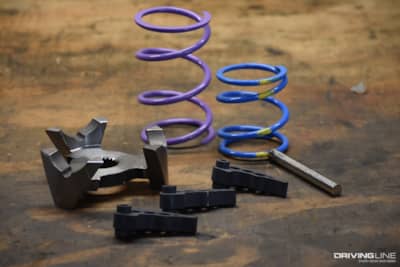 Our RZR on 35s was experiencing belt slip at low RPM in crawling scenarios as well as high-speed belt slip. We installed a new custom cut helix which will give better belt engagement of the secondary clutch. Factory helixes start off steep, then go shallower on the top end. This tends to be too drastic of a change so the new helix angle change is much less aggressive as to keep consistency through the power band. This will help with low speed crawling and hill climbs.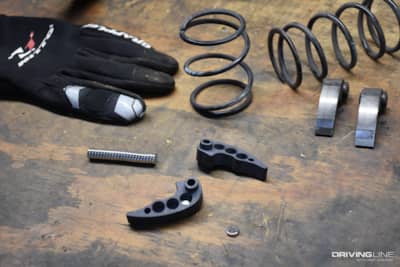 The primary clutch parts come with magnetic weights to fine tune how the clutch arms perform. This is where the magic seems to happen. The arms have three placements for weights and using Aftermarket Assassin's suggested set up 4/2/2 we found the engagement was slightly higher RPM than the stock clutch. We then added 2 "Heel" weights,  which would provide increased "clamping force" of the clutch at low speed. The "Clutching Holy Grail" article helped set this clutch to be the ultimate crawling machine so if you're tuning your clutch, but sure to check it out.