Rough Country Suspension's Ford F-150 Bed Mat Review
One of the most annoying aspects of hauling cargo in a truck bed is having items slide to the front of the bed. Not only does this create potential for a dented bulkhead, but you have to crawl your way into the bed to retrieve the items that have shifted. We recently installed a Bestop EZ-Fold Hard Tonneau cover on our 2012 Ford F-150 SVT Raptor. While we enjoy the added element protection the cover brings, our cargo was still sliding about.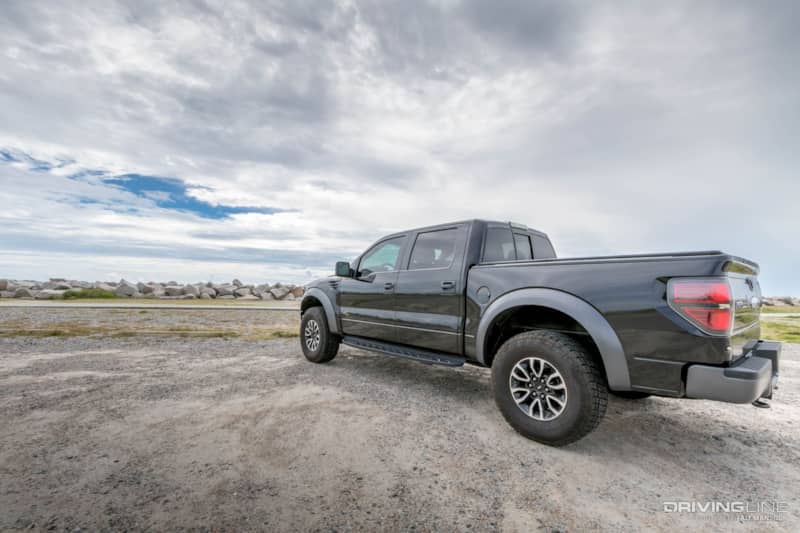 This was mostly due to the fact that our 5-foot, 5-inch bed didn't come from the factory with a bed liner. We'd been on the fence as to whether or not we wanted to upgrade to a spray-in liner. The nearly $500 cost of a Line-X coating doesn't exactly make us want to rush to get one. Even with a spray-in style liner, we've found it's not the perfect solution to keeping items from shifting around in the bed.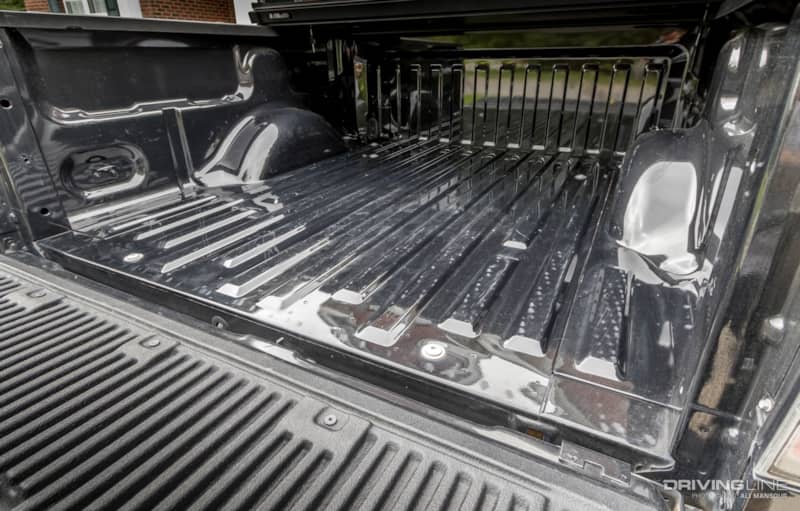 So we decided to skip the liner for now in favor of something that could fit our needs at a lesser cost:
At $69.95, Rough Country Suspension's Bed Mat may be the best bang-for-the-buck upgrade we could have done to our bed. It's form-fit for the '04-'14 Ford F-150 and installs in seconds. You'll spend more time cleaning the bed than you will laying down the mat. It's also worth mentioning that it's made in the USA!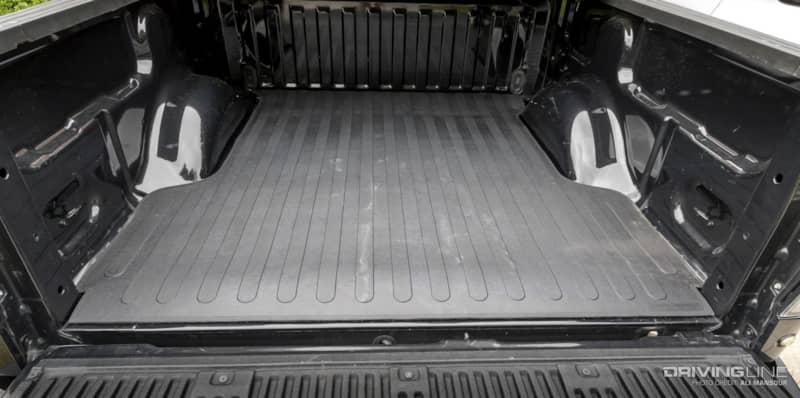 The 3/8-inch rubber mat is comprised of a Nyracord rubber construction. Nyracord is a premium rubber material which is merged with a heavy-duty fiber. This heavy-duty rubber is ideal in bed applications as it's not only durable, but the textured surface also provides a true non-skid mat to keep your cargo in place.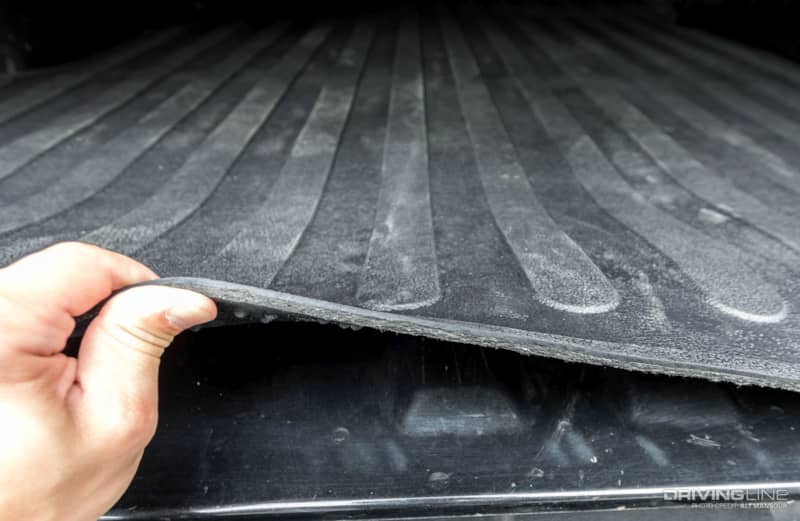 To make sure the mat stays in place, the bottom side is cleated. These small knobs not only prevent the custom molded mat from moving, but helps keep it dry beneath the mat.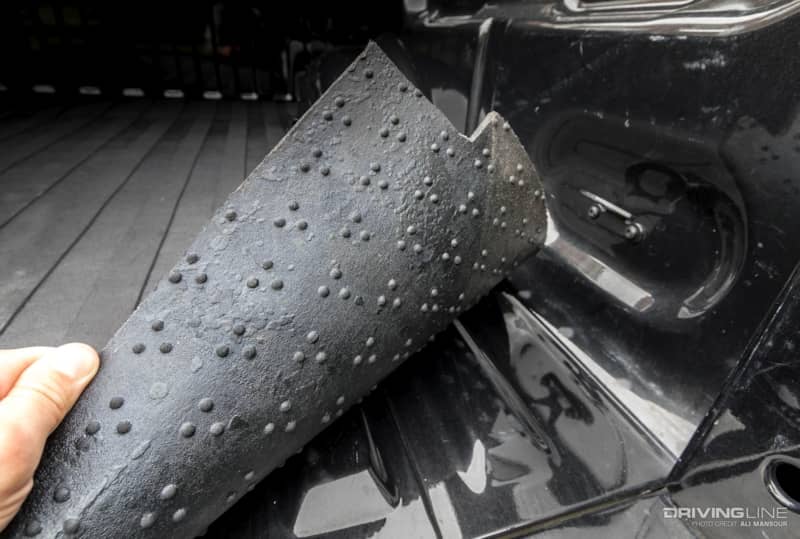 So far, we've found that the mat cleans up nicely and does a fine job of keeping our gear in one spot. We still strap down heavier cargo, but most everyday items tend to stay in place without any additional support. The overall combo of the Bestop EZ-Fold cover and Rough Country Bed Mat is proving to be a practical upgrade that serves our daily driven Raptor well.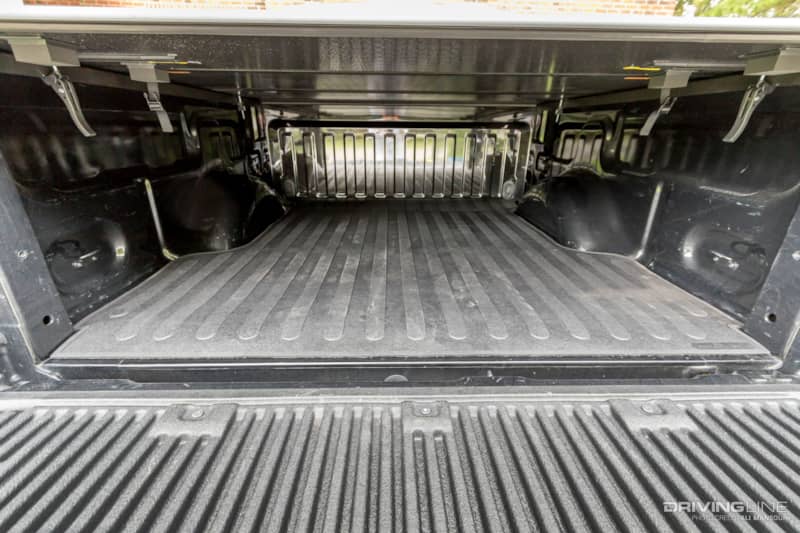 To see the full line of Rough Country's Bed Mats, visit roughcountry.com.