Saturday Night Nitro with NHRA Hot Rod Heritage
There's nothing better than top tech in any form, in any category. When that new phone or new car hits the streets – we want it. VR? Bring it on! Latest tech is best tech, and yesterday's peach is tomorrow's pit. It's the way of the world. BUT there are holdouts, particularly in mechanical culture. Some think that the latest stealth zillion-dollar fighter jet is everything good and advanced in design and development, but that truthfully, nothing can really compare to the double-Allison V12 turbo-supercharged powered P-38 Lightning from 70 years ago. Cars stack up the same way. Is the 2015 Corvette really any better than the beastly and brute-handling 1966 427? The spec sheet sure says so, but many would disagree and not out of any hipster-style neo-nostalgia. At its root, the fun factor is indefinable.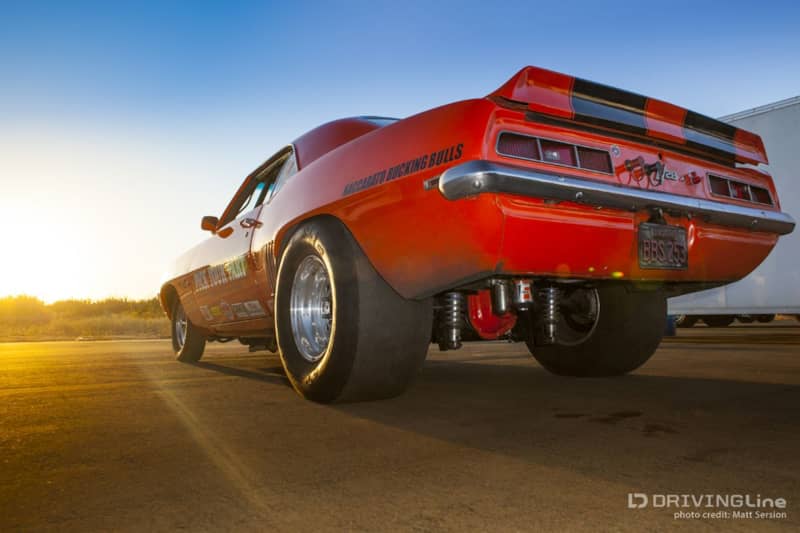 Nostalgia drags started informally. A few collectors of old racecars would show up at car shows to show off what they had. Once in a while they would fire up the old dragsters and funny cars to the cheers of the assembled crowd. Sometimes the car show would be set up be next to a drag strip and the cars would make their way to the asphalt ribbon for a little "exhibition run". These impromptu demonstrations became a penciled-in feature attracting big crowds, eager to get an up-close taste of past racing glory.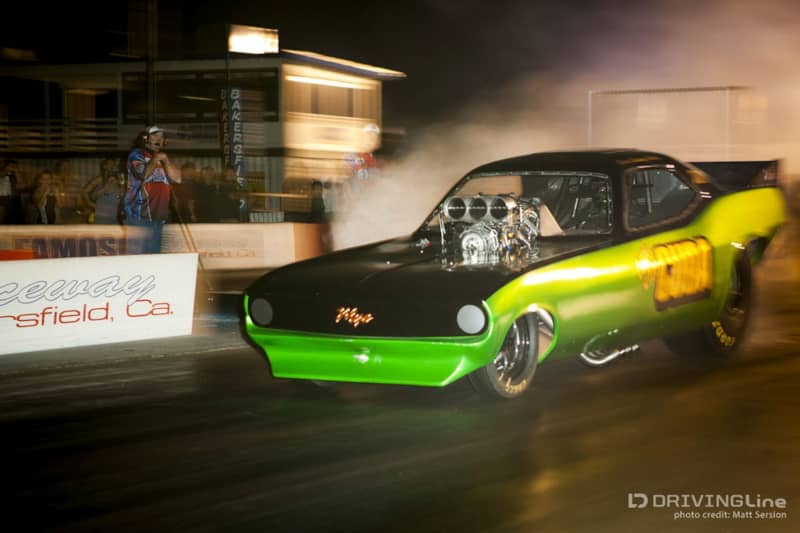 It didn't take long for the retro enthusiasm to mutate and spread and the NHRA took notice. Plenty of fans never really accepted the concept of a rear-engine dragster and shouldn't funny cars kinda resemble a stock body shape? Drag racing's biggest series could smell the nitro. The NHRA Heritage Series dumped its clutch in 2008 and became an immediate fan favorite.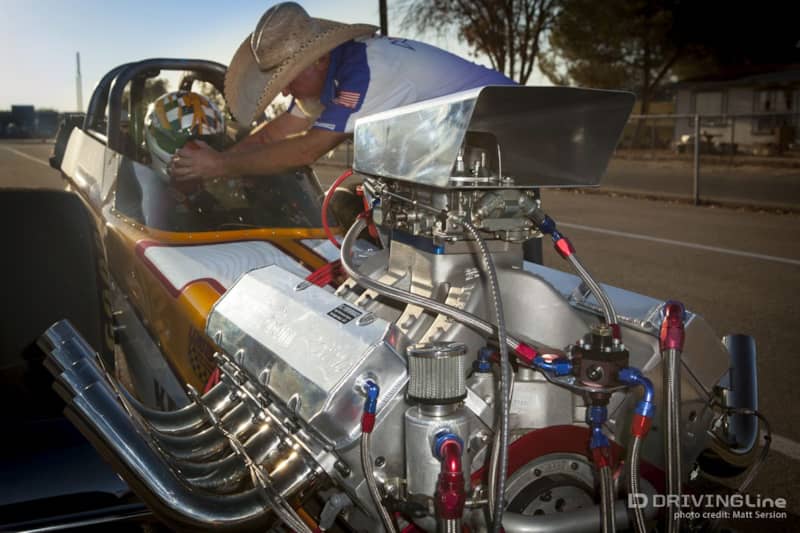 Now in its eighth season, The NHRA Hot Rod Heritage Racing Series is more popular than ever and still retains some of the weekend car show looseness that helped get it started.  The pits aren't walled off from the fans. Ticket prices are reasonable- something that the NHRA should look at when they wonder why there are empty seats at their premier series events (NHRA Mello Yello Drag Racing Series).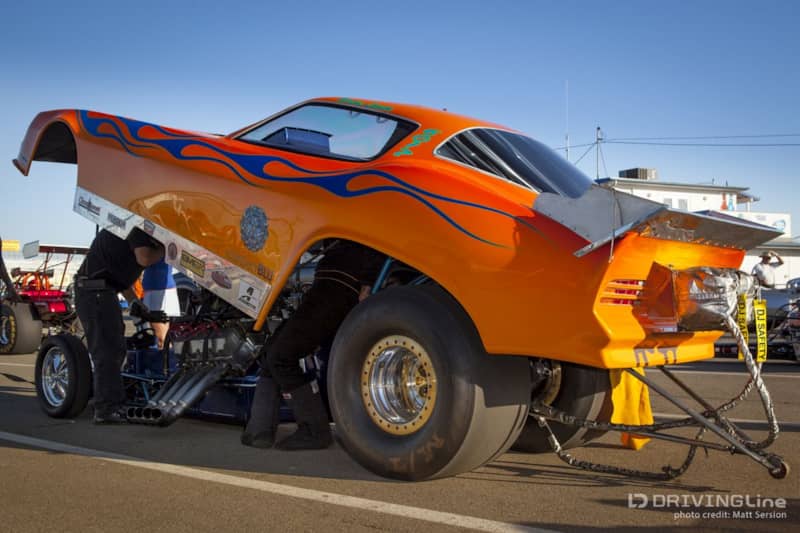 Fans can get up close and look at their faces reflected in the injector trumpets. The drivers and crews mingle and talk horsepower and stall speeds and massive corporate sponsorship is pushed aside so it won't interfere with the righteous backyard-drag-racing racing vibe.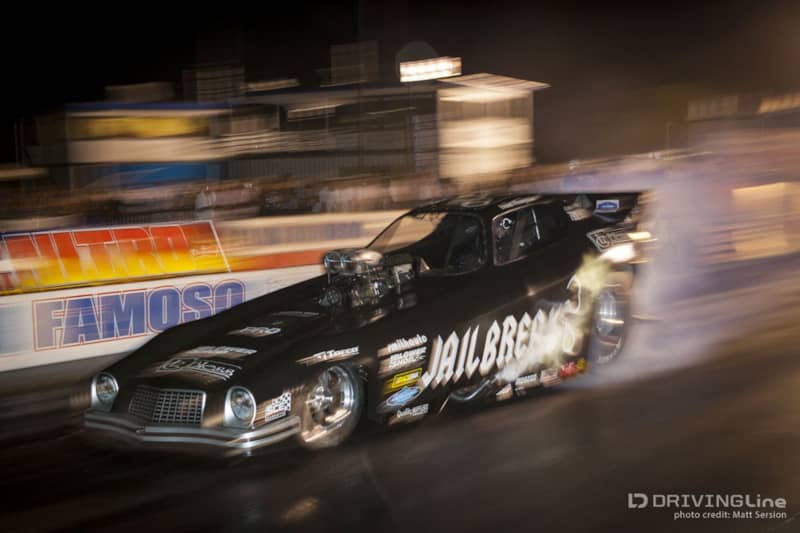 Drivers play to the crowd with burn-outs and staging bumps, just like in the '60s. And the fun just gets better at night when the flames belch out of the zoomies and the blown hemis scream.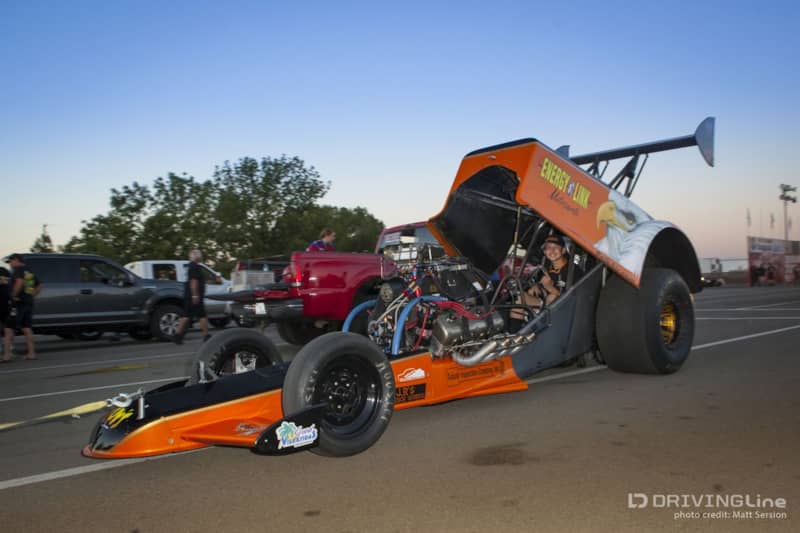 With Classes in Nostalgia Top Fuel, Nostalgia Funny Car, A/Fuel, Jr. Fuel, 7.0 Eliminator, NE 1, Ne 2, Ne 3, A/Gas, B/Gas, C/Gas, D/Gas and Hot Rod there is a slot for almost any budget and level of car. There are modern construction and safety requirements incorporated into the cars but the look, feel and most importantly, the racing atmosphere are reminiscent of the classic era of drag racing.
Racing is never cheap, but someone with a basic team and an urge to compete can make it happen. Drag Racing's top echelon is usually a closed club with a huge sponsorship and ultra-slick organization. In contrast the Heritage Series is a pro competition that can realistically be entered with a car, a trailer and six friends to crew for the weekend. It also takes money, not insane money, but probably more than a job at Jiffy Lube can cover.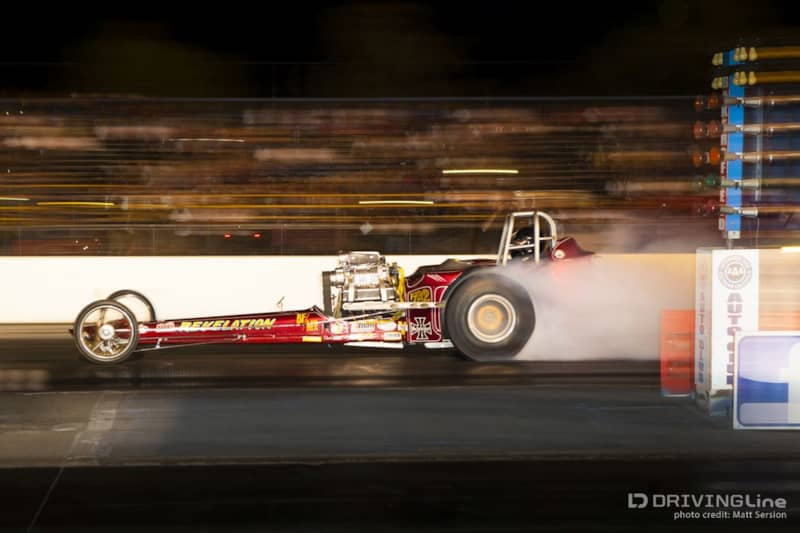 Don't mistake this series for a bunch of amateurs competing for beer money and a chance at the trophy girl. For comparison, the Big Dog Top Fuelers were in Charolette on the same weekend that the Heritage Top Fuelers were rippin' up Bakersfield. Antron Brown won Charolette with a 3.832 @ 311.56mph blast. Bill Dunlap in his front engine Heritage dragster turned a 5.75 @ 240mph to win Bakersfield. In some ways a six second quarter mile is better, because fans can watch two drivers duke it out. 3.8 seconds is a tremendous achievement but it's almost too fast to see a race unfold.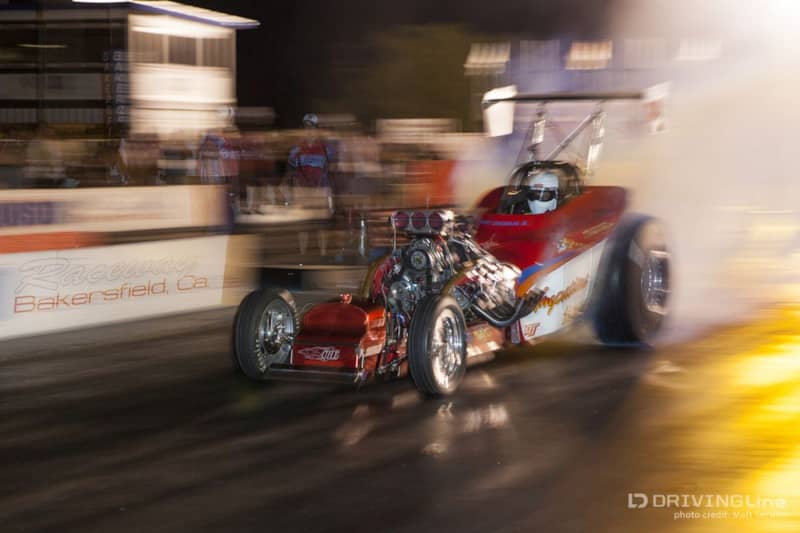 Competition is fierce in heritage drags and drivers and spectators both feel the thrill and the adrenaline surge when the Christmas tree pops green. There is a purity and a sense of shared vision in the pits. Teams are known to loan tools and parts to each other to get everyone out on the strip. It's more than a drag race; it's a celebration of hot rod culture. Photos by: Matt Sersion
Like what you see here? Feel the retro power yourself Oct. 23-25 at the California Hot Rod Reunion meet at Famoso in Bakersfield!