Second Chance: LS-Swapped and Bagged OBS Chevy Pickup Truck
Every enthusiast remembers "the one that got away." Whether it was an abandoned project, a gradual loss of interest, or a financial necessity, occasionally we have to let cars go and hoped that they ended up in good hands. This truck's story begins in 2007, when Chad found it online and picked it up as his next project. In the three years he owned it, he bagged it, fit 22s, and blessed it with a paint job. Chad eventually felt like it was time to move on, and sold the truck in 2010 to a fellow truck club member.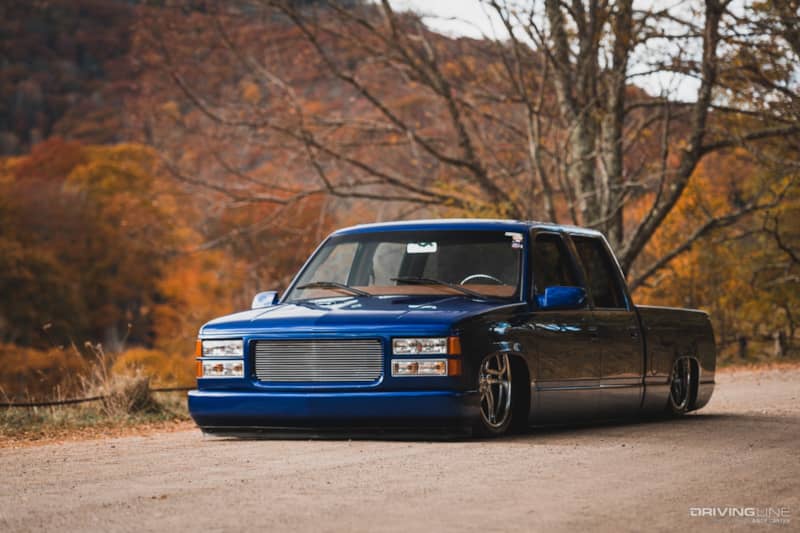 Of course, that wasn't the end of story. The truck was repainted for the new owner's tastes, but was never finished and sat for a few years without a powertrain. Seeing the truck like that got Chad thinking, and he realized that he wasn't done with it. He needed another shot, and in 2016, he made it happen with a trade deal for a K5 Blazer. With the truck back in his hands, it was time to get to work.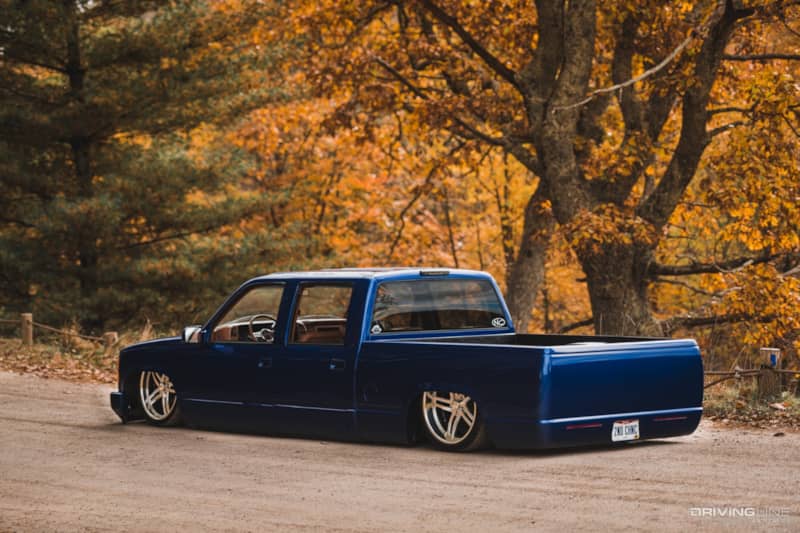 Engine and Transmission
To get the truck on the road, Chad turned his attention to the missing powertrain first. The truck received a 6.0L LS with a 4L80E transmission. With a BTR Stage 4 cam, and a Holley 92mm throttle body, the V8 has more than enough power to move the crew cab Chevy and gobs more power than its stock engine.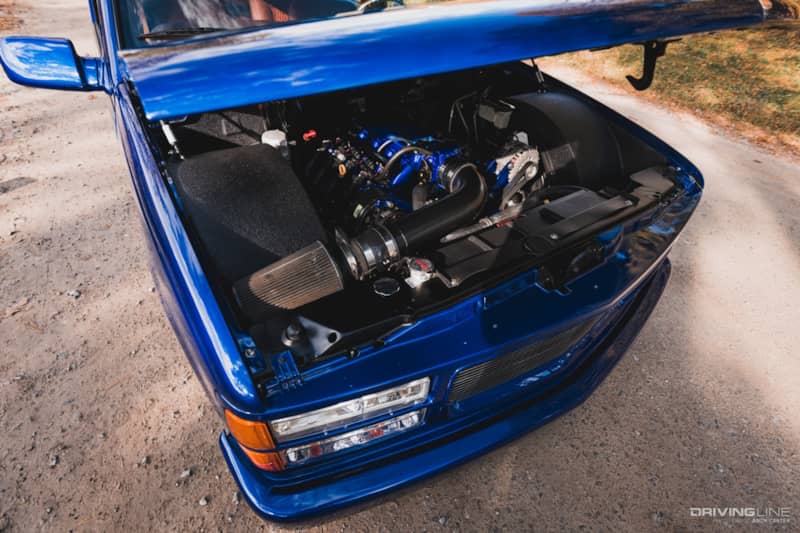 The engine is supplied with a healthy amount of fresh air from a Holley Sniper aluminum intake, while the spent gases are expelled through Speed Engineering headers and custom exhaust.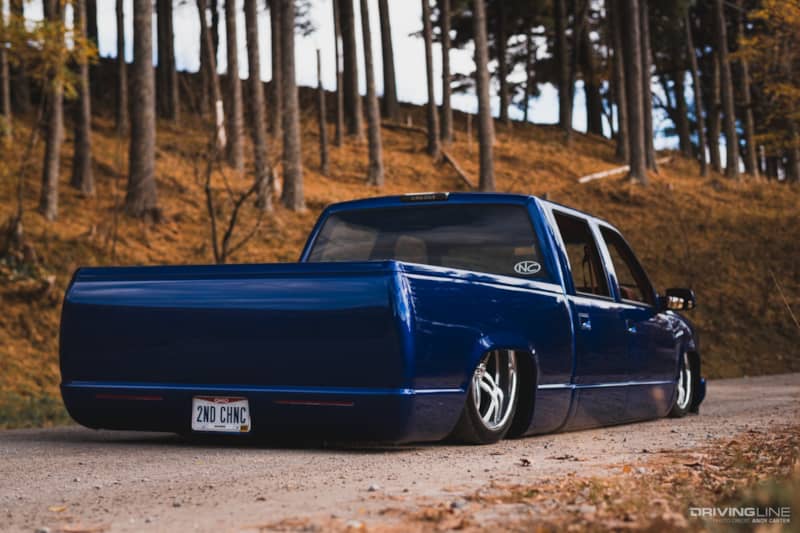 Exterior
The exterior was once again resprayed in Jeep's Ocean Blue Metallic, and is absolutely stunning under direct sunlight. The bed, front inner fenders, firewall, and bottom of cab have all been sprayed with Line-x for protection.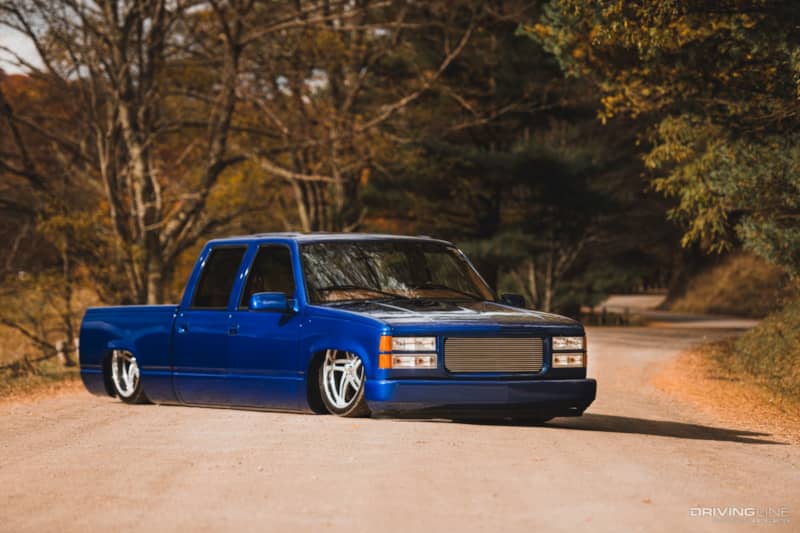 Suspension
For a sport truck build like this, lower is better, and air suspension was the route that Chad took, giving the truck a stock floor body drop. The front suspension consists of Stone Fab upper and lower control arms, Air Lift 2600 air bags, and Bilstein shocks.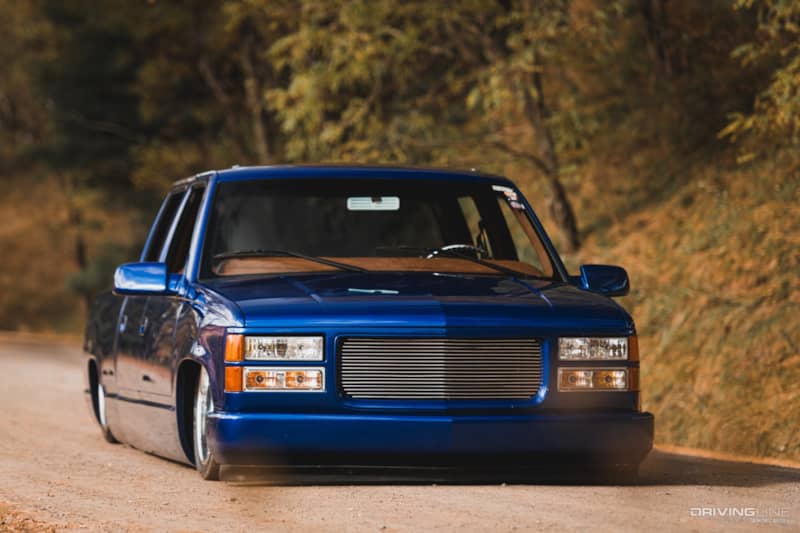 The rear suspension consists of a parallel 4-link with Thor Bros watts link riding on Firestone F9000 air bags. Everything is controlled through an Accuair E-Level system.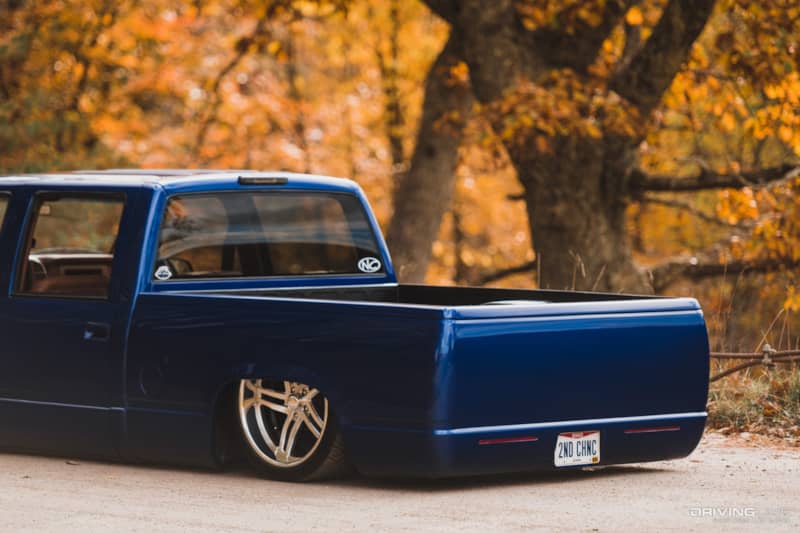 Wheels and Tires
One aspect of the truck's second build that stayed consistent were the 22 inch rollers. Opting with a set of Intro Dakotas in staggered 8.5 and 10 inch sizes, the wheels are wrapped in performance oriented and aesthetically pleasing Nitto 420S tires. The fronts wear 265/35 while the rear makes lays power to the ground with a pair of 285/35 tires.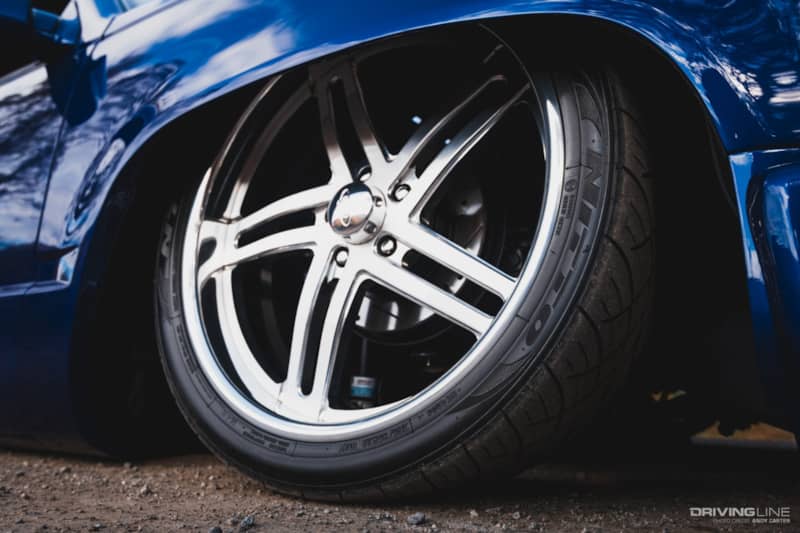 Interior
As great as it looks on the outside, the interior is an absolute showstopper. Completed by Auto Kustoms, the stock seats were recovered in a deep brown leather.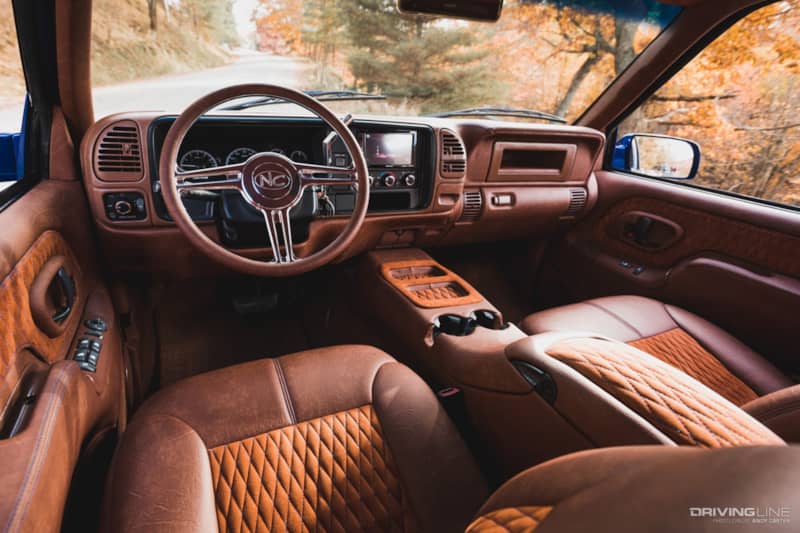 Simplifying the look with a headrest and armrest delete, an Escalade center console completes the look. A Dakota Digital VHX gauge cluster adds a modern aesthetic, while providing all the necessary information.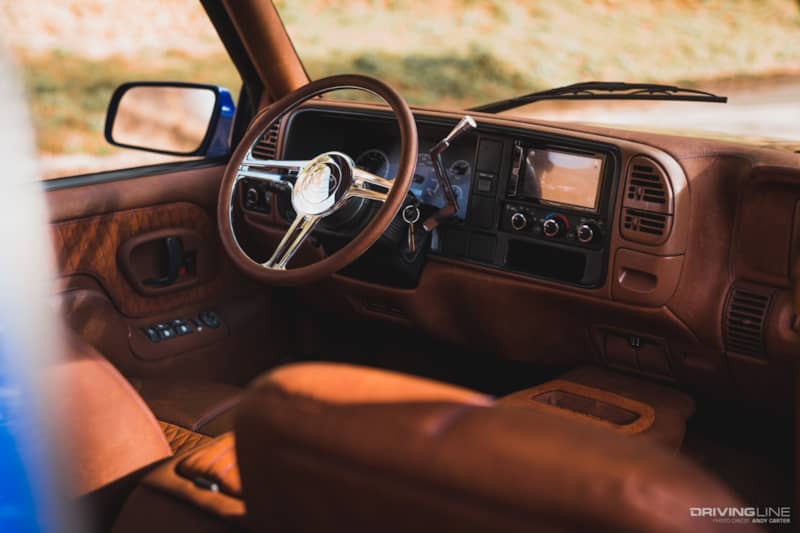 Sometimes, it just takes a second chance with a vehicle to realize the true potential of the build. Chad lucked out and got that opportunity, and he's certainly made the best of it. He's had a ton of support from family and friends to help make it happen, but ultimately it was his perseverance in his vision that led to everything falling into place at just the right time.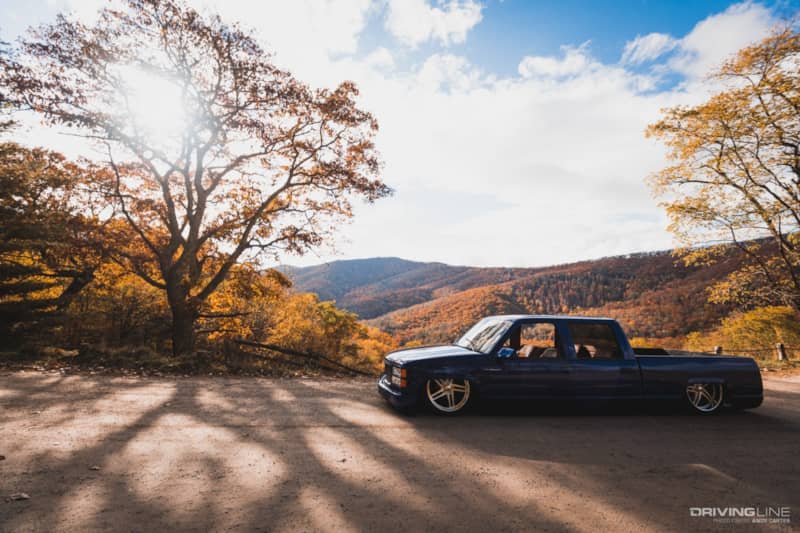 Can't get enough of OBS Chevys? Check out this incredible two-door truck!