Ten Truck and Car Trends from SEMA 2019: It isn't all Bling Bling
SEMA is the one-stop industry show to view every niche in the automotive hobby under one roof. (Well, several roofs, but that's beside the point.) Prominent trends are distinguished every year, and we got our steps in to bring you these top ten products that stood out above the rest, plus a gallery.
1. Take Shelter: Roof Top Tents
Overlanding has taken the world by storm, and with the universal love of exploration and living in the moment came a downpour of products that make traveling off the grid even more enjoyable.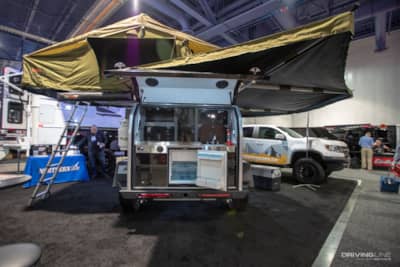 The very first awnings were single rectangular panels supported by beams and tie-downs. Those are still fine and dandy, but the new pole-free batwing style awnings offer ample coverage from inclement weather and the beating sun. Not only that, but now running face-first into a pole or tripping over ropes is no longer a thing.
2. Get Organized: Overland Racks 
So, you find yourself collecting tons of fun off-road gear, but where to put it? Overland rack systems are an excellent solution for permanent spots to store equipment like emergency recovery gear, spare gas and water and even a rooftop tent.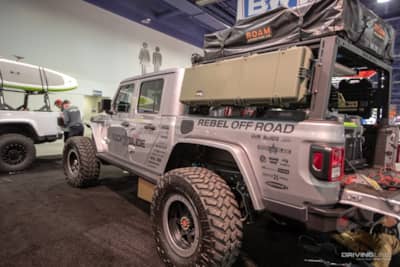 Extra fancy setups with vehicle safes, cargo sliders and locking drawer and cabinet systems also made their way into the market. The refined organization allows overlanders to take more necessities along for the ride.
3. Exploring Made Easy: Overland Gear
Rooftop tents dominated the off-road and overland area at SEMA, with off-road trailers being close behind as the more expensive option.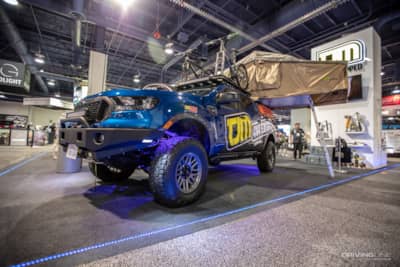 There's a rooftop tent to fit every need, whether you need something lightweight to install on your sedan, are looking for one to fit a family of four, or demand a full uncovered starry night view.
4. Big Fun: Extra-Sized ATVs
Go big or go home. Standard size ATVs are tons of fun, so why not go bigger? We spotted several "Super ATVs" throughout the show, more than previous years.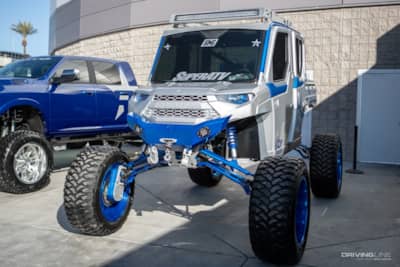 Seriously, these things tower over every person who walked by. We can see why this trend would catch on: hitting larger obstacles with more height and power would be big fun, indeed.
5. Mad Style: Glamour Rat Rods
Glamour rat rod displays were at an all-time high. Love them or hate them; these builds will grab your attention either way.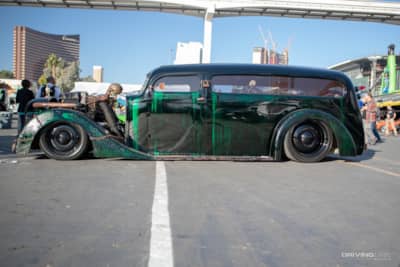 The outside-of-the-box creativity and attention to detail had us doing double, triple and quadruple takes every time. The next time you pass one, look closer to find all the hidden extra touches.
6. Everyone is Gettin' Low: Air Bags
Air ride suspension is all the rage. It's not just for custom lowriders anymore.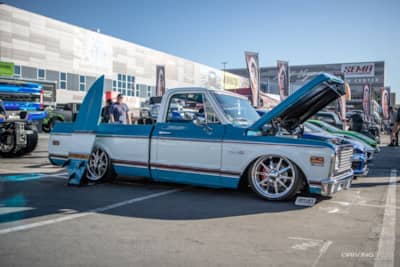 Muscle cars, competition vehicles, and even lifted trucks benefit from the versatility and convenience that air ride systems have to offer. In fact, when appropriately installed, a quality system can outlast standard suspension. Oh, and have you seen air jacks? Same concept. Boy, we'd love to have one of those in our garage.
7. Wings Aren't Just for Flying: Big Downforce
We see it on the racetracks, and now it's everywhere on show floors.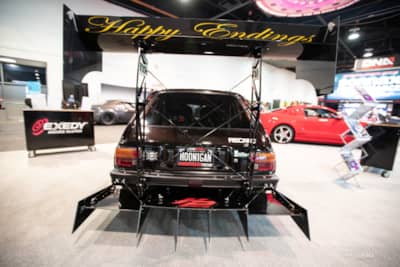 Watch your ankles and shoulders because aero components just keep getting bigger. After all, competition is so fierce that the next fastest speed could all come down to who travels fastest through corners.
8. Jeep Trucks: Gladiators Everywhere
The word on the interweb has it: Widebody Toyota Supras ran rampant across the SEMA. That's true, but there's another strong contestant for the most-seen vehicle at the show.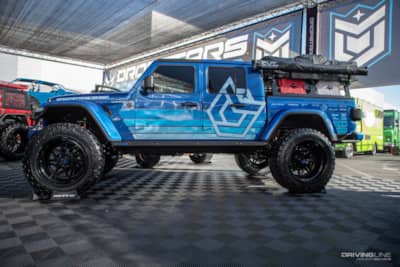 The Jeep Gladiator held a strong presence next to the Toyota Tacoma. It's Jeep's first pickup in 26 years, so it's kind of a big deal.
9. Nitto Tires: The Tire of Choice for Top Vehicle Builders
From high-performance track cars to big off-road rigs, Nitto was the one of the most prominent tire companies seen at SEMA.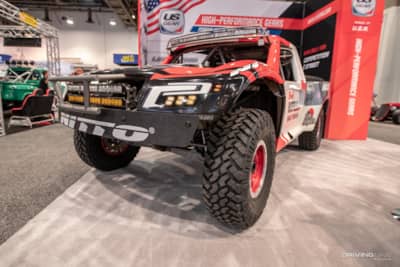 The word is out about their unbeatable performance. We saw a set of Nittos wrapped around the wheels of display vehicles at every turn on both cars and trucks with the Trail Grappler and Ridge Grappler the standout tires for trucks and the NT555 G2 and INVO the most popular for street vehicles.
10. Diamonds (Sequins) are Forever: A Bit of Bling, Bling
This one is obvious. Shiny, sparkly things are bright lights are trends that follow through to every SEMA. But have you ever seen anything quite like this?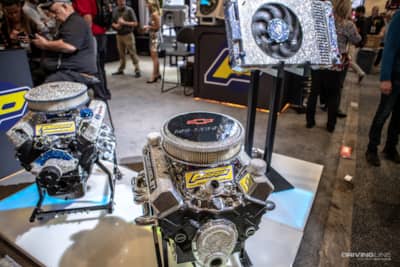 Yes, those are engine components adorned in diamond-like sequins. They kinda look like Liberace inspired engines—which is appropriate for Vegas. We can only assume that this was used as a ploy to grab the show-goer's attention, and it worked.

Want to see more cool stuff from SEMA 2019? Take a gander through the gallery below.