Spy Photos: 2022 Jeep Grand Cherokee 3-Row SUV
It's likely that Jeep is planning for more than one three-row SUVs in the future, and the Grand Cherokee 3-row in these photos appears ready to join the truck-based Wagoneer and Grand Wagoneer. We recently snapped a few photos of the new, large SUV, and this time it was caught without the heavy camo that covered up the front end the last time it was spotted.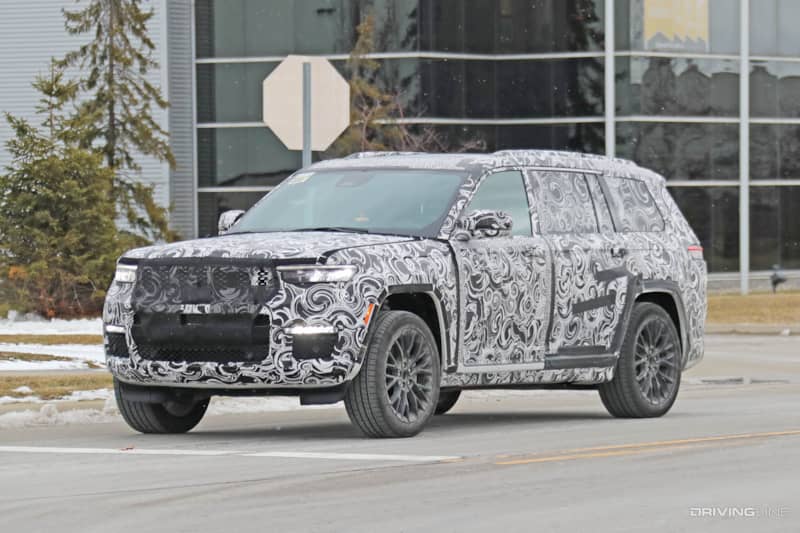 This Jeep SUV is close to the current Dodge Durango in size and will likely compete with models such as the Toyota Highlander and Ford Explorer. We're not certain how off-road capable it will be with a longer rear overhang, but we expect that at least one version of the vehicle will be stamped with the "Trail Rated" badge.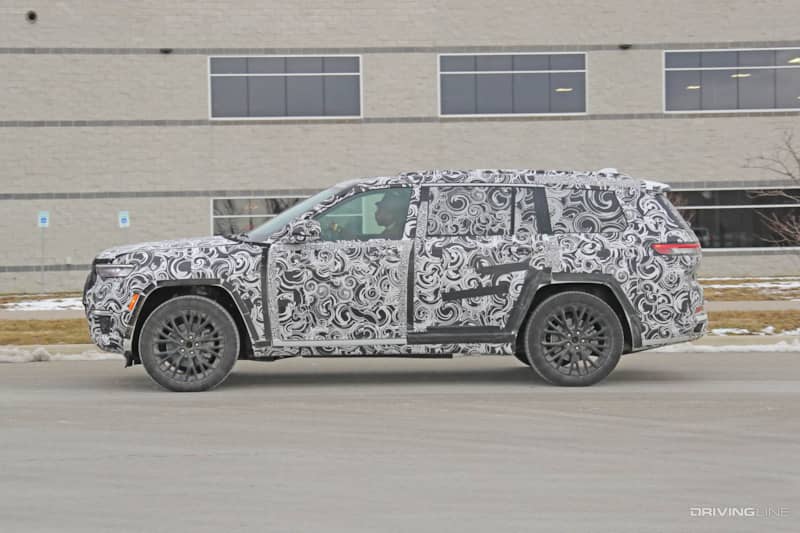 Sources suggest the new three-row will get the new platform designed for Jeep that's based on the Giorgio platform from Alfa Romeo SUV models.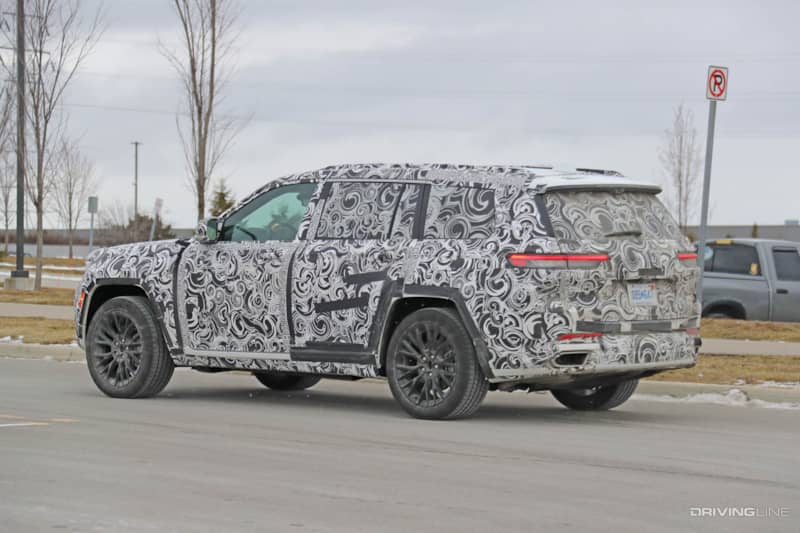 Engine options abound. It's set to receive both the current model's 3.6L Pentastar V6 (that will probably be updated) and a new 3.0L inline six that will be turbocharged and also receive a mild hybrid system, that would effectively replace the 5.7L Hemi V8. A plug-in hybrid (powertrain borrowed from the 4Xe) and turbodiesel models might also be in the works because they're confirmed for the standard sized Grand Cherokee.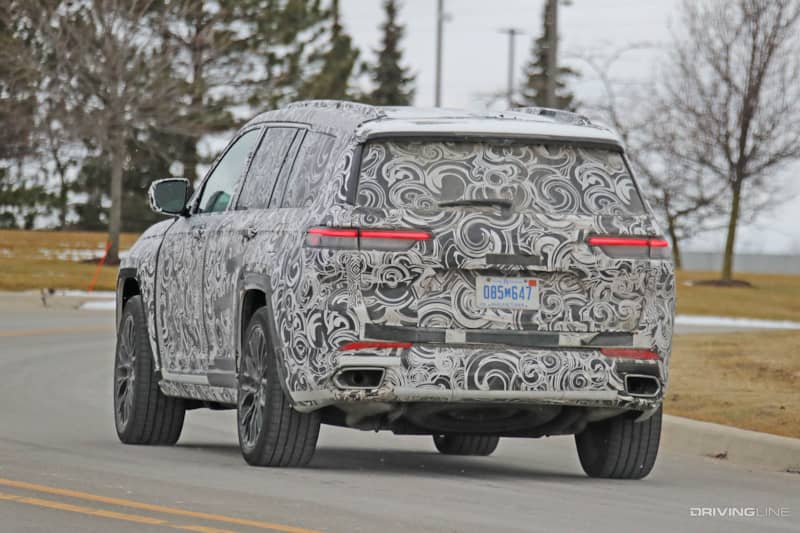 The public reveal of the Jeep Grand Cherokee 3-row will happen sometime in the first quarter of 2021.