Spy Photos: Is this the New Ford Bronco Raptor?
Undergoing testing on the streets of Michigan, our spy photographers snagged some snaps of what could be Ford's new 4x4 Bronco Raptor.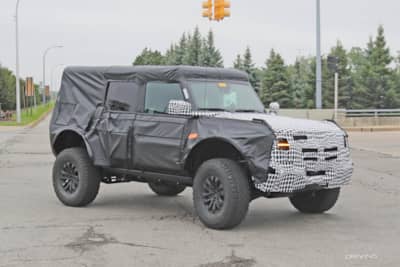 As anticipated, the underpinnings and bravado associated with a Raptor model are all there: noticeable lift, super-wide wheel wells and fender flares, and a muscular, aggressive stance that looks ready to rock-crawl and off-road with ease. Heavy camouflage covers most of the vehicle, but those wide fender flares are tough to disguise.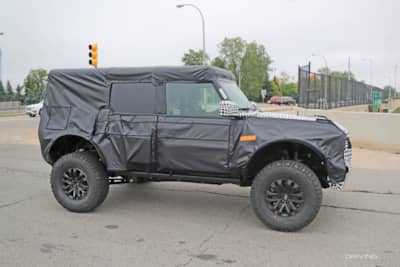 There's no doubt that the new Bronco Raptor will feature a durable, capable chassis and an upgraded suspension package over the base models, but those aspects were hard to discern as it flew by our shooter. This tester is rolling on a set of All-Terrain tires on what appears to be a 17-inch rim.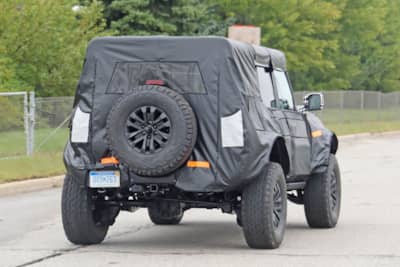 Tentative Release Date?
While no date has been scheduled for its release, our sources say it won't be launching until 2023, so don't hold your breath for the launch just yet.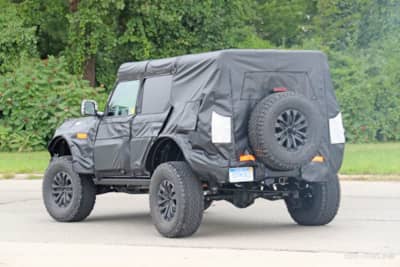 The Bronco Raptor will be joining Ford's other Raptor models, the F-150 full-size and Ranger mid-size pickup trucks.