Spy Photos: 2021 Ford Ranger Tremor Pickup
Out in Dearborn, Michigan our spy photographer captured a gaggle of Ford Ranger Tremor prototypes cruising around town.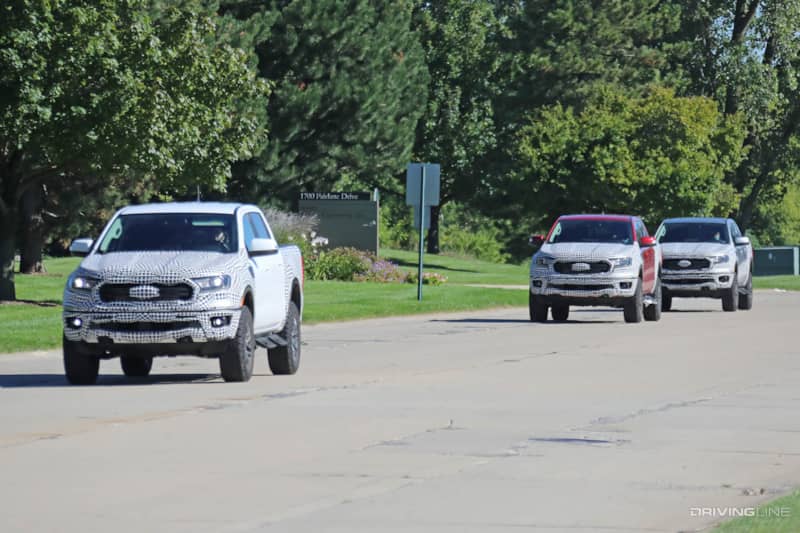 Even though there doesn't look like much is different from the current Ranger, the pickup trucks are wearing tight fitting camo on their front and rear ends, except for a body color matched lower front fascia. One thing that does appear to be different is the camo over some sort of graphics package that will most likely be offered on the production model.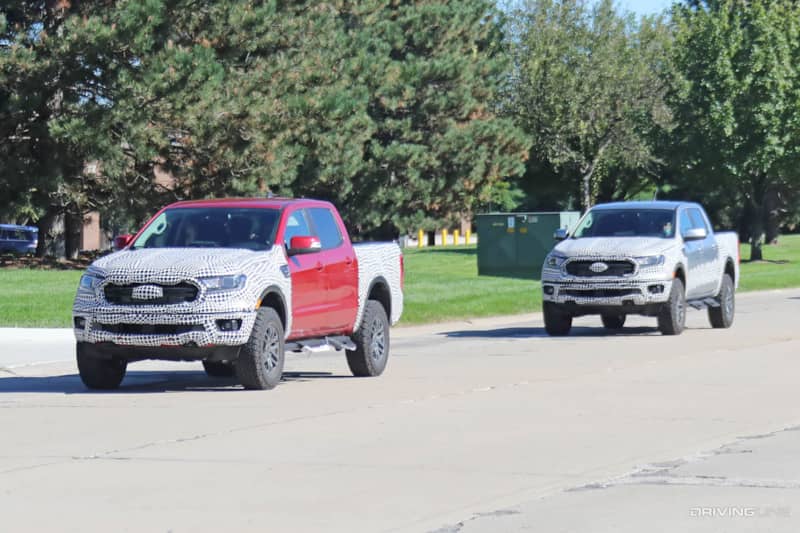 What is noticeably different are the wheels, tires, running boards and lift.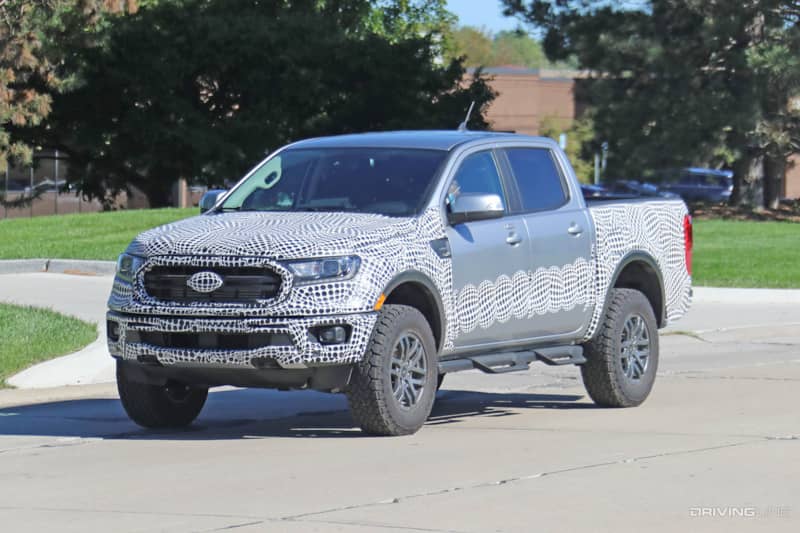 These prototype Lariats are possibly riding on wheels from the international-market Ranger Raptor and they are sporting more aggressive tread, All-Terrain tires. Running boards of the high-clearance variety adorn either side of the pickup, which don't look like any other running boards offered in the current ranger lineup.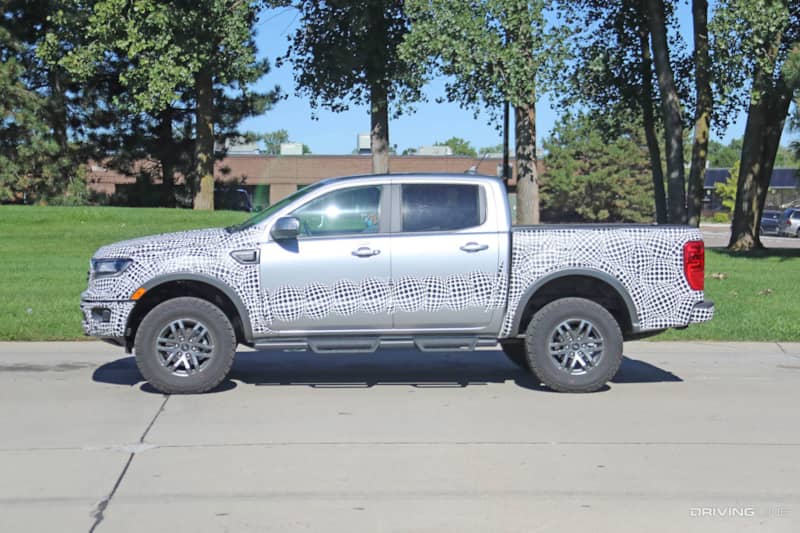 It's hard to tell at a glance and at a distance, but this model seems to be equipped with a lift, and looks to have a bit more ground clearance than other domestic Rangers.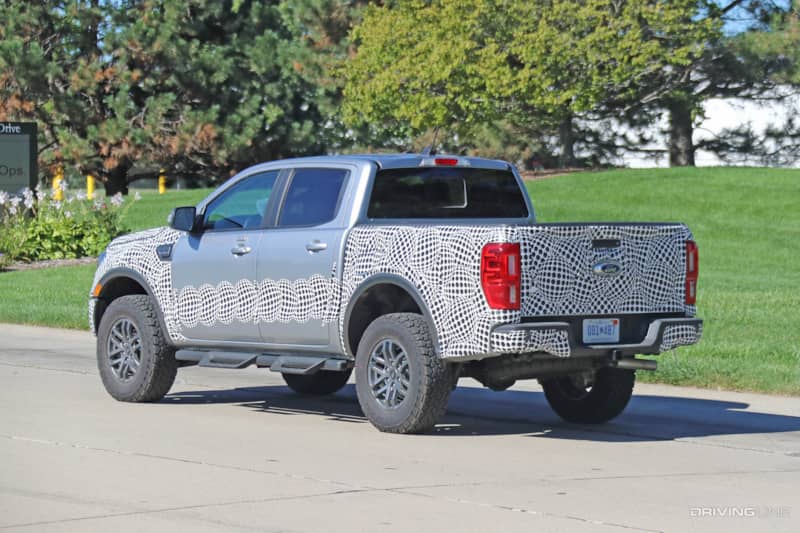 With this little camo left on the prototype pickups, we can expect a release of the 2021 Ford Ranger Tremor package sometime soon.