Spy Photos: New Ford Bronco Raptor Confirmed
We just caught what has been called the Bronco "Warthog," that is until today, as a source close to the Blue Oval confirmed that we're actually looking at the Ford Bronco Raptor.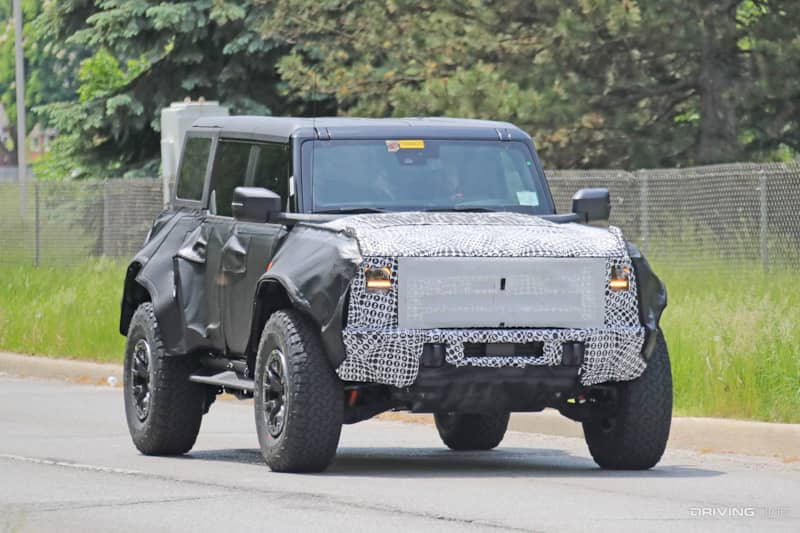 The truck looks as if it was recently built, and features the famous, in-your-face F O R D on the grille which has been seen on Raptors since day one.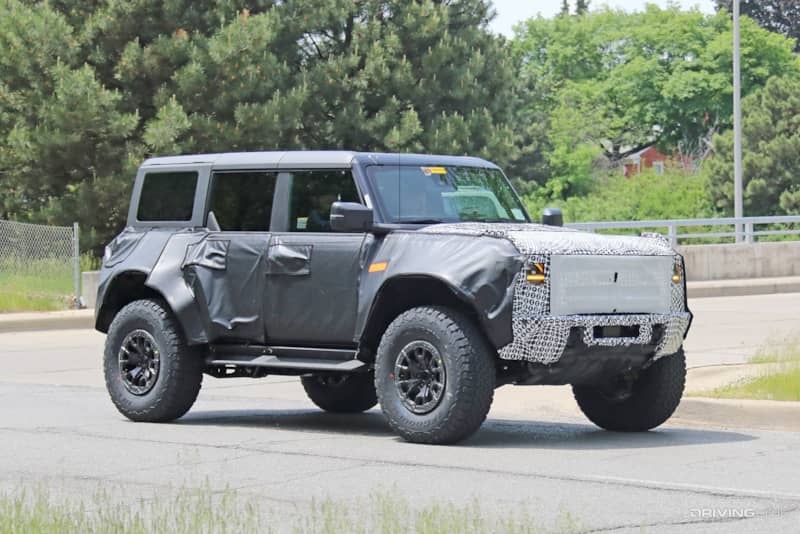 Everything you'd expect of a typical Ford Raptor are seen here, including significantly higher ground clearance, wider wheel arches, and a wider, more aggressive stance—and the FORD grille. A significant amount of thick camouflage covers up the majority of the vehicle, but it can only do so much to disguise what are clearly wider fender flares.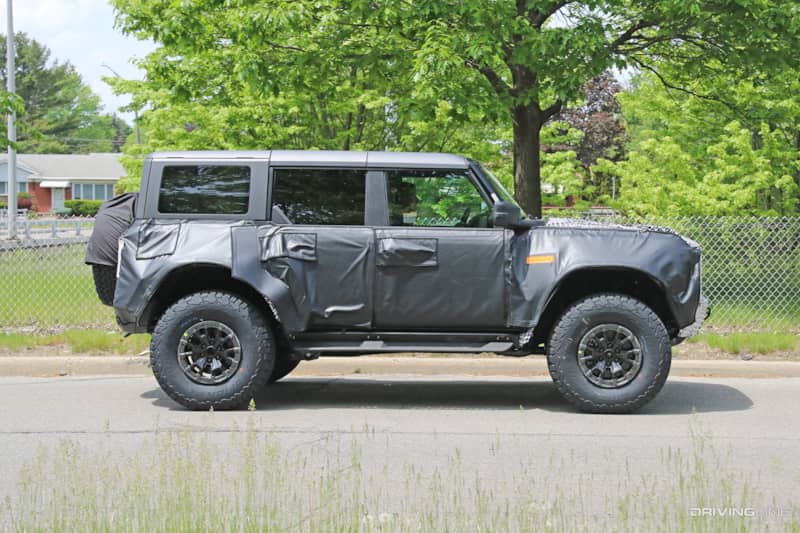 This Bronco prototype rides on a set of all-terrain tires that appear to be installed on a set of off-road friendly 17-inch wheels. It's not clear what suspension upgrades are in place, but the Raptor will most likely to feature a more durable and more capable chassis than the standard versions of the new Bronco.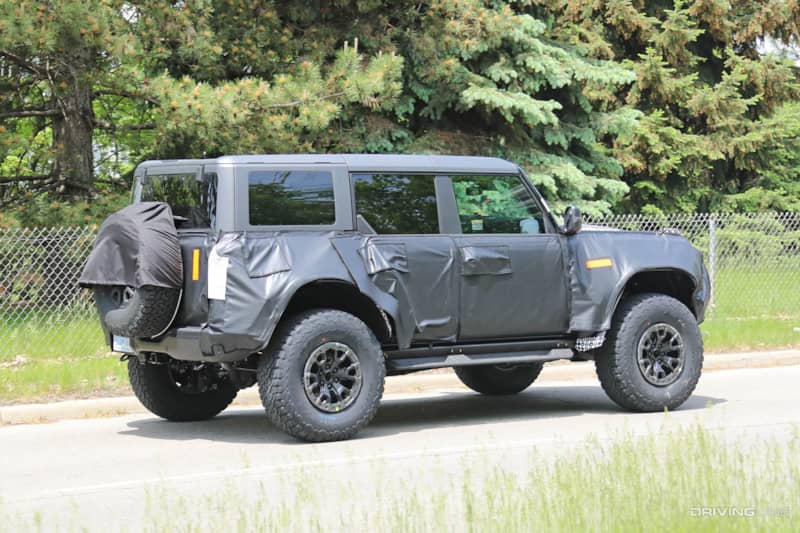 The latest rumblings in the rumor mills figure the new Bronco Raptor will launch in the 2023 model year, where it will join the F-150 Raptor and Ranger Raptor.