Straight Out of Wilmington: Import Fan Won Over by Lowriders
I'll be honest, I'm a huge fan of Japanese import cars. I love everything about them, from the angular body lines and loud exhausts, to the high revving engines and (generally) compact body sizes. I love wide body show cars with low offset wheels, fully roll caged FWD racers with sponsor liveries and everything in-between. The entire car culture and styling of Japan is really what got me into cars. That being said, I had the opportunity to enter a wholly different automotive world in Wilmington, California - a land of yacht-like lowrider American classics in all states of modification. This is my adventure at the Wilmington Lowrider Car Show. Growing up between Arizona and Georgia, I had a vast range of automotive cultures I got to enjoy with the car people in both my family and with my friends. I've driven and rode in all sorts of motorized transportation, and yet the only group of cars I have always admired from afar (usually behind a computer screen) are lowriders.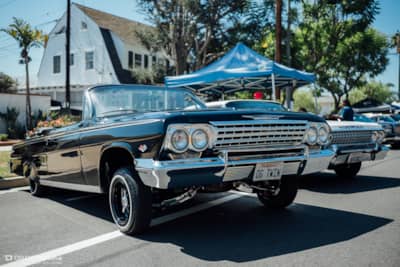 A last-minute invitation from one of my friends reading simply "Want to shoot lowriders tomorrow?" Instantly made my evening feel like Christmas Eve. I wanted to get my gear packed and charging so I could get to sleep in an effort to make morning come as fast as I could. The next morning was everything I hoped it would be. Little did I know there was a huge festival in the park that day with families, organizations and local businesses all coming together to support their town. Families were catching up, kids were running around playing, EZ-UPs were being raised and music floated through the warm air like the smoke off the charcoal barbecue grills.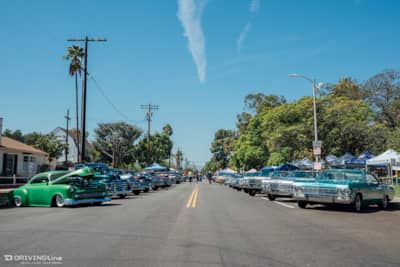 Amidst all the family and fun in the festival, there was a single street blocked off from traffic that seemed to be reflecting the entirety of the sun's light. I followed the light, knowing that this is where I had to explore, a street full of candy, paint, and chrome.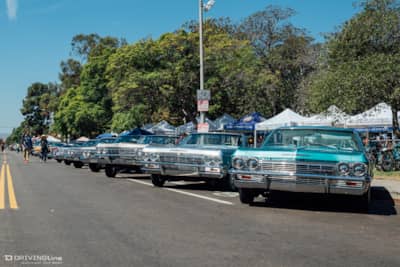 I'll be the first to admit I don't know as many American classics by name and number as I should. I have friends that can rattle off factory powertrain options for every US make, model and year as far back as what their great grandfather drove before the war, but I was never one of those guys.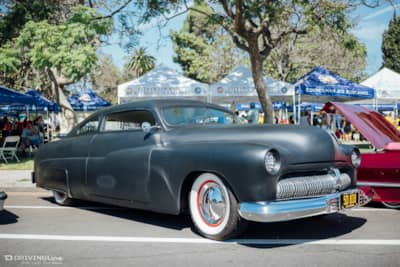 That being said, I have never come across an aesthetic that I haven't at least appreciated in some regard. Sure, some fads and flavors of car modification may not be for everyone and some may upset traditional car guys more than others (I'm looking at you hellaflush and Oni camber), but I've always prided myself in understanding just how much passion and work goes into making a vehicle fit a certain style while maintaining the individuality of the build. The cars in Wilmington that day were no different.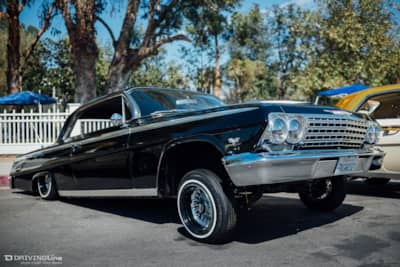 Looking down the rows of cars I saw many different styling cues and modifications that have permeated popular car culture. Flat black paint, lots of chrome, and lowering your car will absolutely never go out of style. Chrome lips on a bagged VW, flat black paint finish on an Italian supercar, and a slammed Lexus scraping across all the bumps at a car show all have that same traditional passion and taste if you look past the badge on the hood and the person in the driver's seat.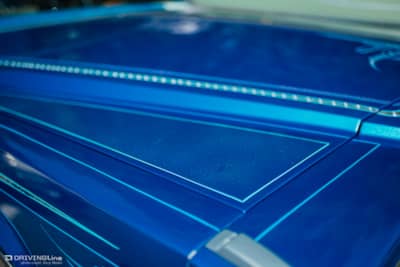 Some of the most amazing paint work I've ever seen has come on the sheet metal of more traditional low riders, and these cars met and jumped right over the high bar set by my internet perusals.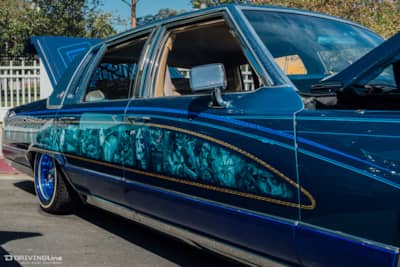 The crisp lines between layers of contrasting paint colors, effects like airbrushed water droplets on individual panels, and entire themed murals were everywhere.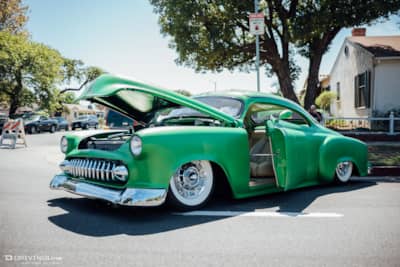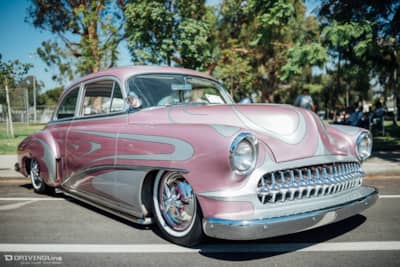 That's not even to mention the flawless single color jobs with pearl finishes, metallic flake, and spotless clear coats that the rest of the cars sported.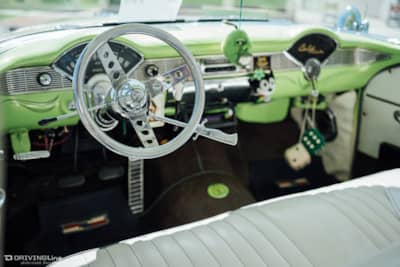 The parallels between my favorite VIP builds and some of the cars at this show were presented time and again. Painstaking effort to make the interior of the car as high class as possible while maintaining simple, clean and classic body lines on the exterior is a look that will always have my heart. On the other end of the spectrum, the absolutely crazy and outlandish suspension travels and bright eye-catching colors just shouted Bosozoku half a world away.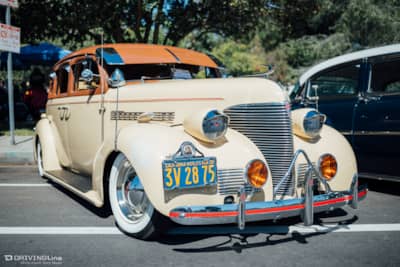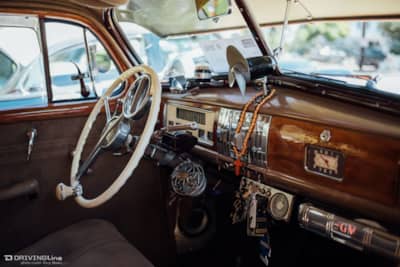 Take this '39 Chevy for example. Nowadays, a VIP build would probably call for an update to the sound system, addition of a touch screen GPS, possibly a rewrapping the interior with new upholstery and maybe the installation of a new steering wheel. This '39 has every one of these upgrades from it's own era. Just look at the under-dash mounted AM radio, bubble compass mounted above the steering column, velvet and wood grain everywhere and a knob and handle on the steering wheel for cranking the wheel during U-turns and in slow speed situations. The interior and exterior tie together perfectly in classy simplicity, just as modern VIPs strive to achieve in garages across the world.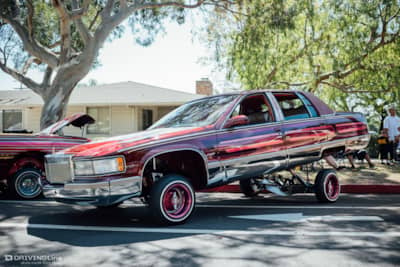 On the other end of the spectrum, you've got builds like this Lincoln Towncar. Like most of the boso builds in Japan, you run into cars that used to be unassuming 2- and 4-doors that had effort, time and money poured into them until they barely resemble their former selves. Although there's no huge exhaust pipes or super wide overfenders here, I'm pretty sure that 3' suspension travel in the rear wasn't a factory option.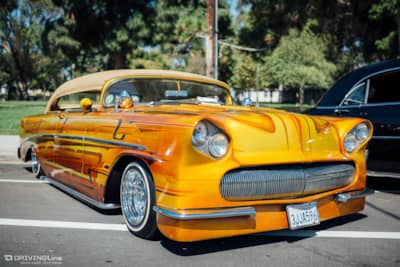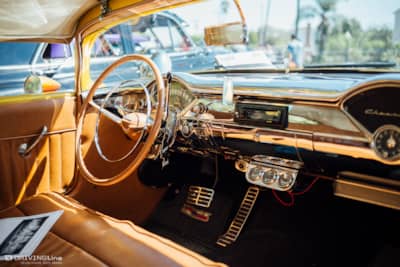 Likewise, this car, I think its a 1956 Chevrolet Bel Air, left the factory looking much less aggressive and cartoonish. The new custom headlight setup in combination with a classic choptop and bright new orange paint job has really driven home the new look.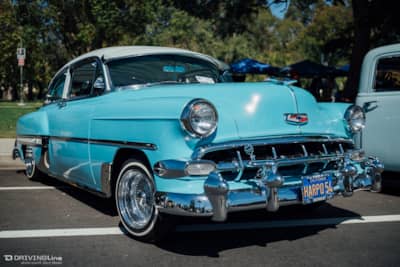 Overall, my first (and hopefully not last) true experience with lowriders in real life has left me in awe of both how different and similar two of my favorite car cultures are. There are over 5,500 miles between southern California and Japan, and while there are obviously going to be differences in culture, weather, personalities and much more, the common automotive passion and pride between the two areas couldn't be any closer. (Editor's Note: Cory, you've got to check out the coverage of lowriders in Japan we did... it'll blow you away!)
See the gallery below to get the full Wilmington Lowrider Car Show experience: