Street Performance or Off-Road Fun? Ford Explorer Timberline vs Ford Explorer ST
One of the good things about the SUV becoming such a dominant force on the market is the way automakers have specialized these practical haulers to suit different types of buyers—enthusiasts included.
In no model lineup is this more apparent than within the Ford Explorer, which is offered in several variants, including the street performance Explorer ST and the off-road grade Explorer Timberline.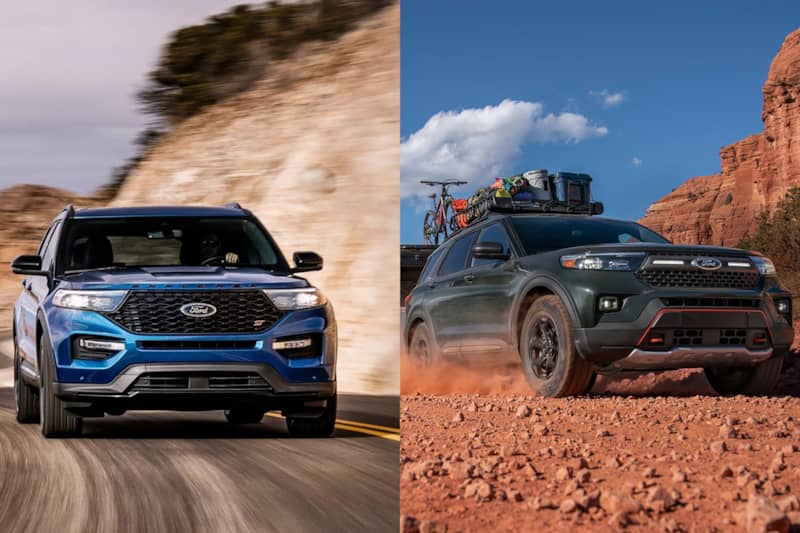 Both of these roomy, three-row Explorers have AWD, a turbocharged engine and a ten-speed automatic transmission. They are also priced fairly close to each other. Is one of them a better choice than the other?
Value
For the 2022 model year, the Explorer Timberline has a base MSRP of just under $50,000. It comes with a 300-horsepower 2.3L EcoBoost engine and standard AWD.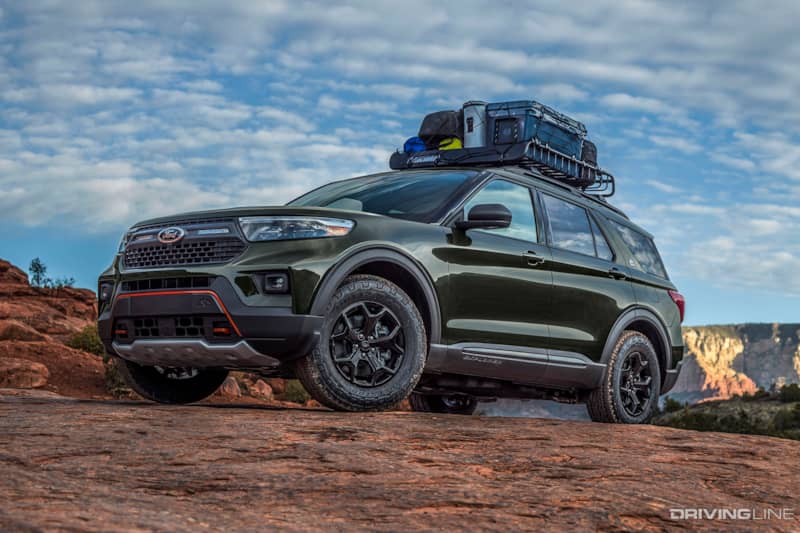 When equipped with AWD, the Explorer ST comes in at just under $53,000, and for your extra money you get the larger 3.0 liter EcoBoost V6 engine that makes 400 horsepower.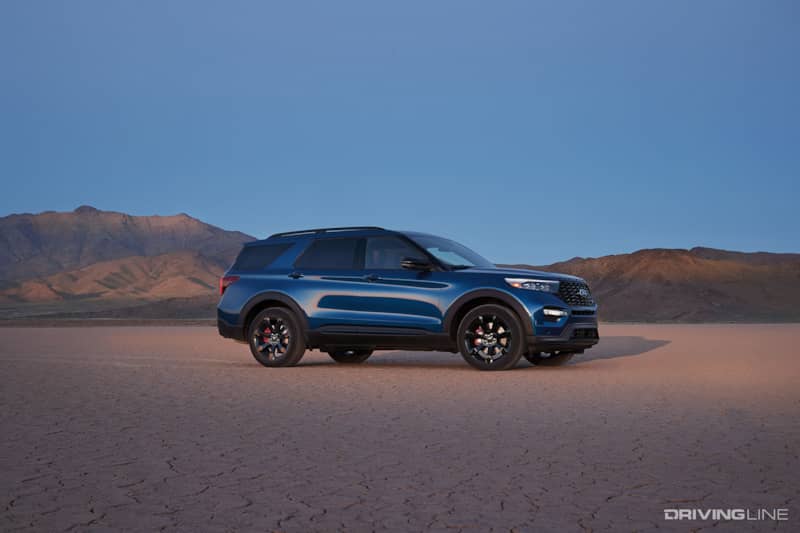 It should also be noted that If you don't need the added traction of AWD, you can now also get the Explorer ST in RWD and you'll save about $2,000 in the process.
Performance & Personality
Apart from the differences in horsepower, there are some other big differences between the ST and Timberline that contribute to their distinct personalities.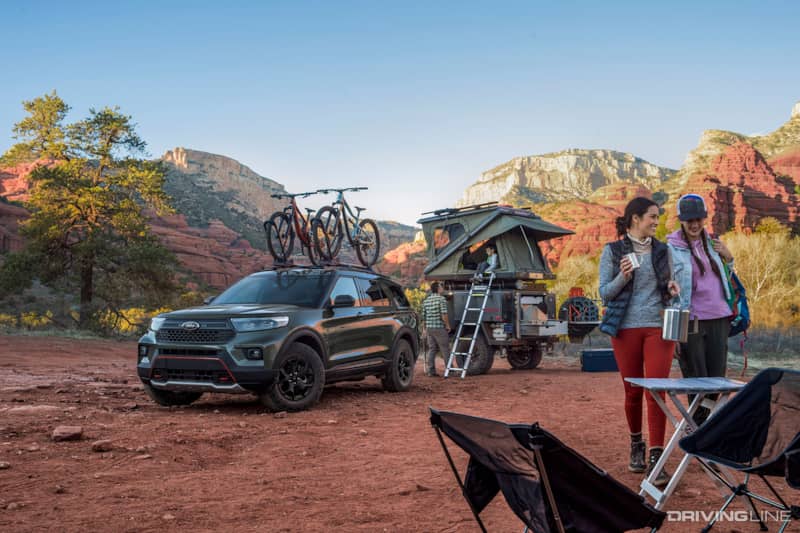 The ST gets a lower, stiffer suspension for a more athletic poise on twisty roads. It can also be spec'd with large 21-inch wheels and upsized performance brakes to slow down its significant mass.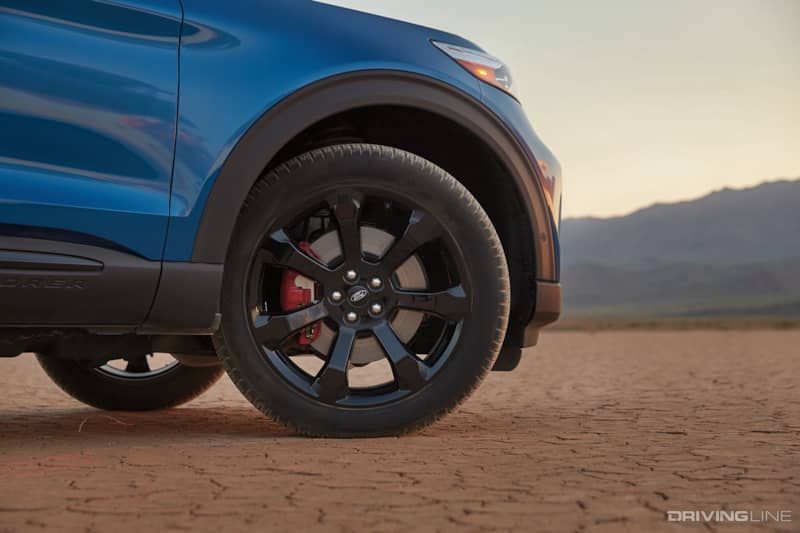 The result is something that's both quicker and far sportier than you expect from a family SUV, especially for the money. The ST of course, also gets its own styling and accents throughout.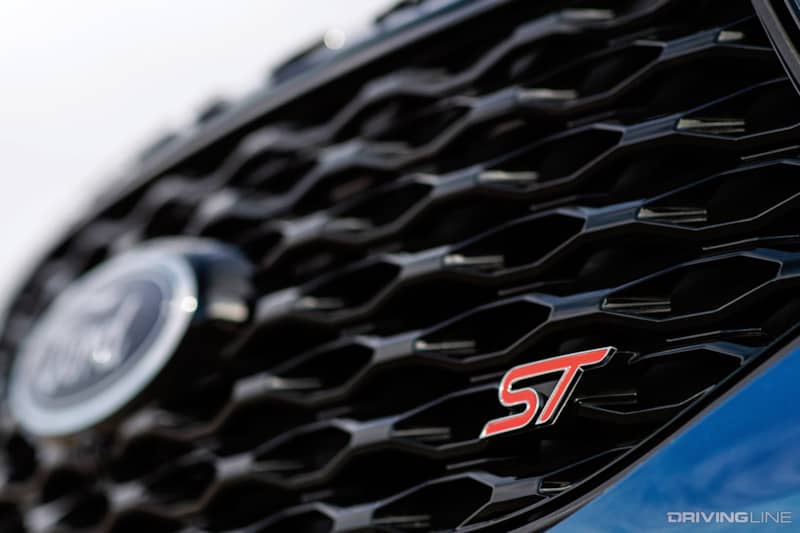 The Timberline, meanwhile, gets a higher ride height, more ground clearance, increased underbody protection and a limited-slip rear differential. It also gets smaller wheels with chunky all-terrain tires.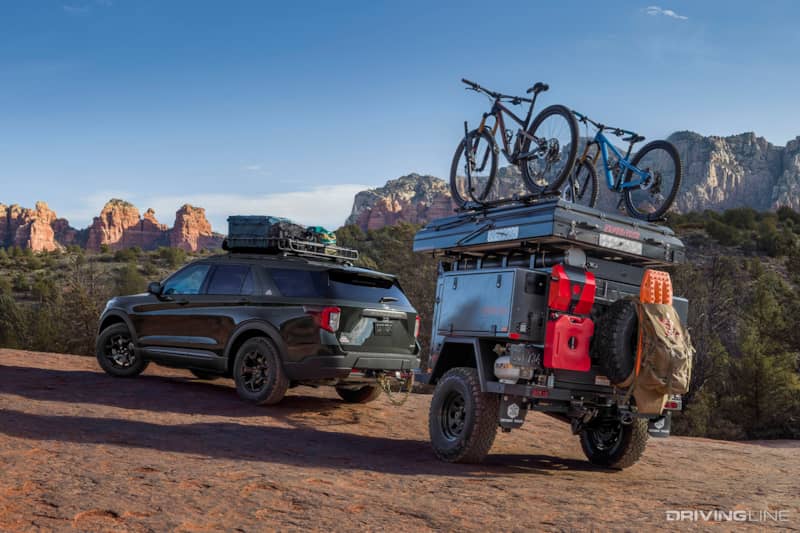 Obviously, it won't be as sharp as the ST, but its softer suspension and larger tires should make it more comfortable on the road. The Timberline also gets its own unique styling inside and out, with a more rugged flavor to it.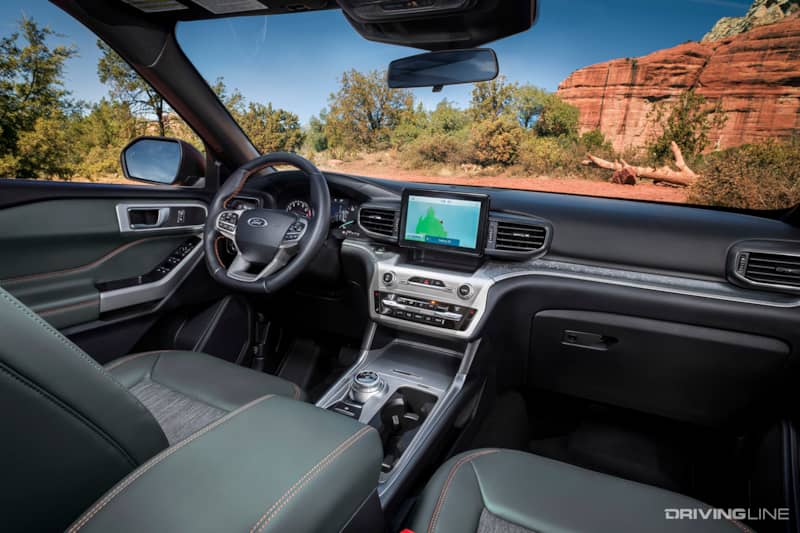 Fun Factor
It might seem strange to consider the "Fun Factor" when shopping for a three-row SUV, but both the Timberline and ST will be significantly more enjoyable than your typical family utility vehicle.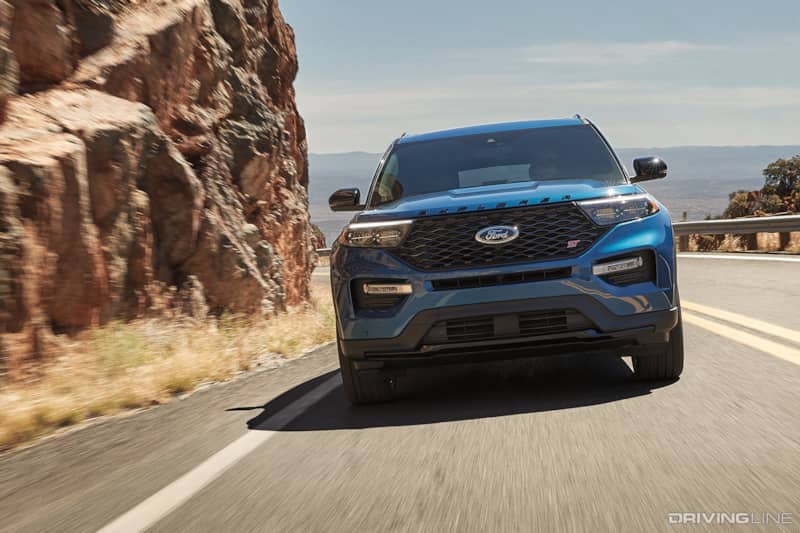 For day-to-day excitement on the street, the ST will probably get the nod with its more powerful engine and sharper handling.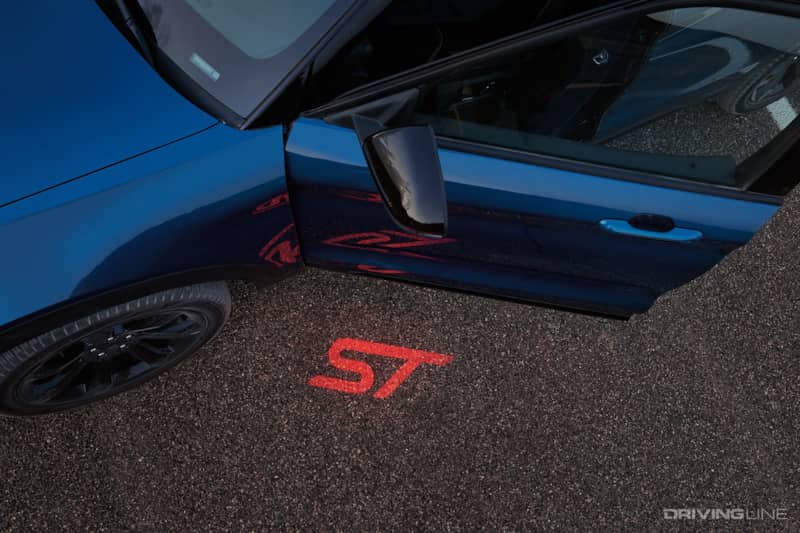 On the other hand, venturing off the paved road can be even more fun, and the Timberline's added capability could be a lot of fun when exploring (no pun intended) the outdoors.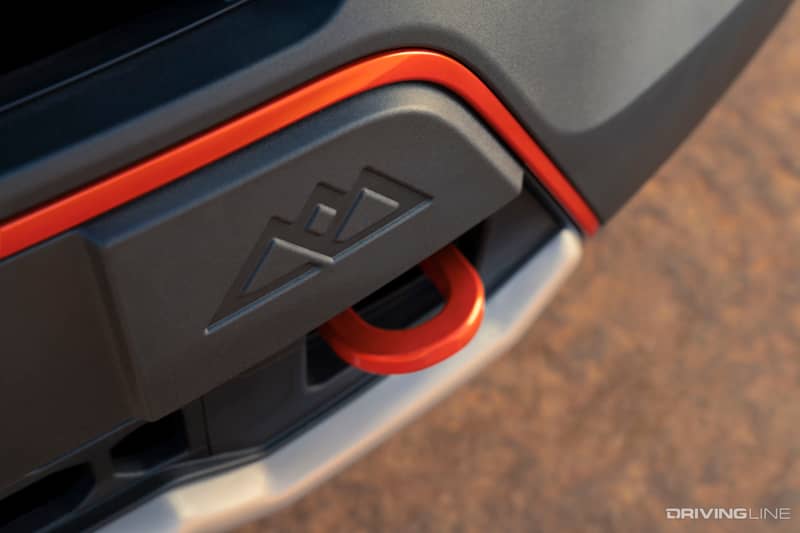 Ultimately, the biggest limiting factor on the Timberline is its engine. While the 2.3 is more than adequate, it's still down 100 horsepower from the ST, and it'd be nice to see Ford offer the 3.0 EcoBoost V6 in the Timberline as an option.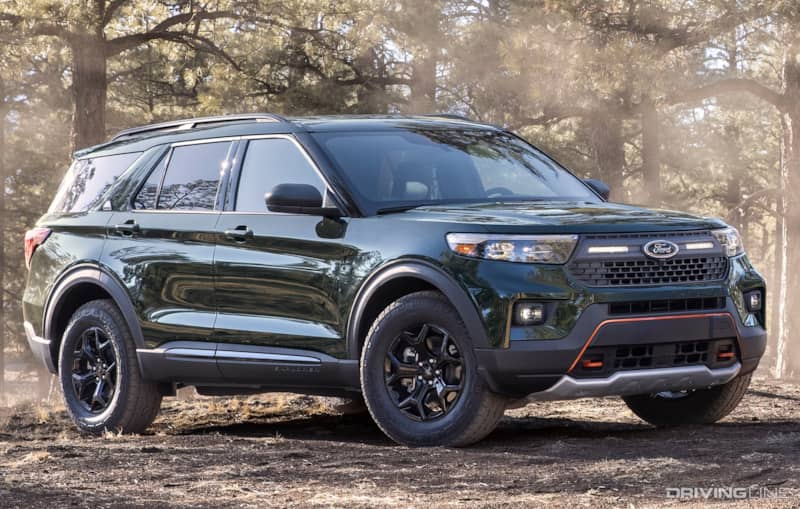 For now, you really can't go wrong with either. The Explorer ST might not be a track-ready performance machine and the Explorer Timberline might not be a hardcore off-roader, but they both deliver a lot more capability than your typical family SUV.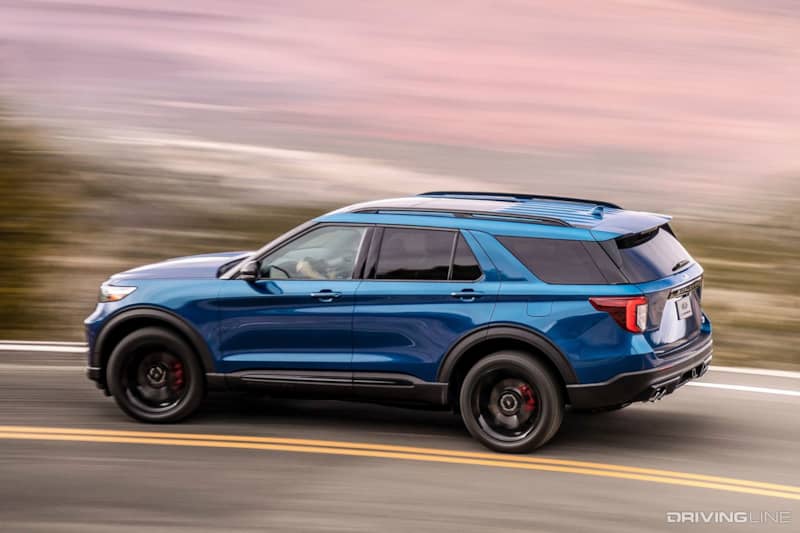 On-road or off-road, we are glad Ford is giving Explorer buyers multiple flavors to choose from in what used to be a vanilla segment.
More From

Driving Line
Speaking of the Explorer ST, there's an argument to be made that the RWD version is about as close as we've ever been to having a Mustang station wagon.