Take 5: Adventure-Ready 4Runner
Pretty much anybody with a project vehicle will agree — the work is never over. That's by choice, of course, because y'all are perfectionists. Whether the modifications made are about functionality, pure vanity or both, there are always tweaks to be made.
With that said, it truly is a beautiful thing when people's desire for adventure comes full circle when they own and build a vehicle that can take them there. We say "beautiful," because beauty is literally what we see when we look at photos of Isaac Marchionna's 4Runner doing what it's built to do, and we think you'll agree...
2015 Toyota 4Runner TRD Pro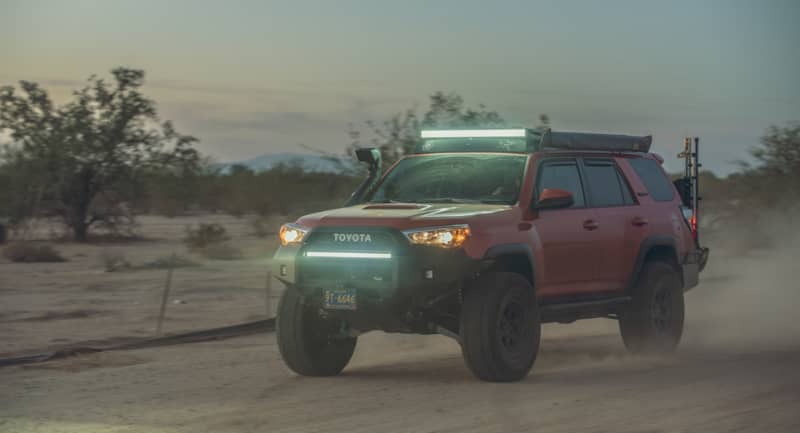 1. Best mod to your vehicle:
+2 Long Travel suspension, just because it provides a heightened feeling of comfort on-road, incredible stability off-road at speed, and incredible articulation when going over really rough terrain. You gotta love a bunch of King Shocks with what looks like a million reservoirs and bypasses all working to keep the truck feeling smooth.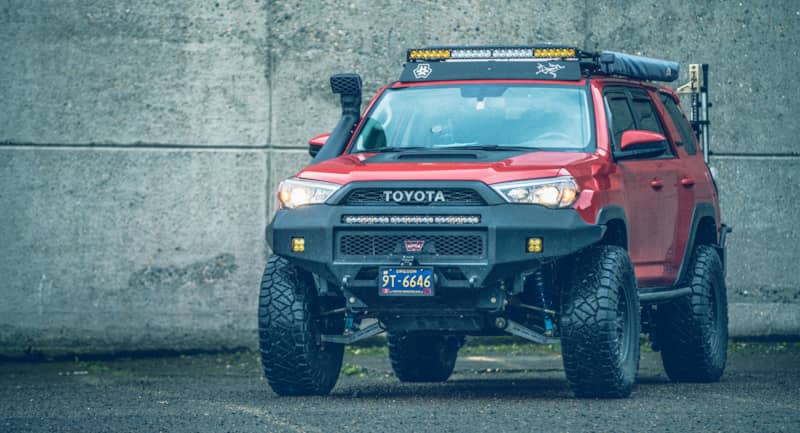 I've always been a fan of Nitto Tire. The truck originally came with Terra Grapplers, then upgraded to Trail Grapplers when I went with 285/70s. When I switched to 35s, I used that as an excuse to try out the new Ridge Grapplers, and I couldn't be happier with how my 4Runner's driven ever since.
2. Favorite driving music:
Part of what this rig was meant to do was cover really long distances, so it's always a huge assortment of classic rock, soundtracks, techno, whatever. I've found the ultimate road trip soundtrack is comedy channel, it just breaks the time up and makes the miles fly by. Oddly enough once I'm off-road I really enjoy classic rap; NWA, RUN DMC, whatever, because it generally keeps me relaxed when the truck is in some precarious positions.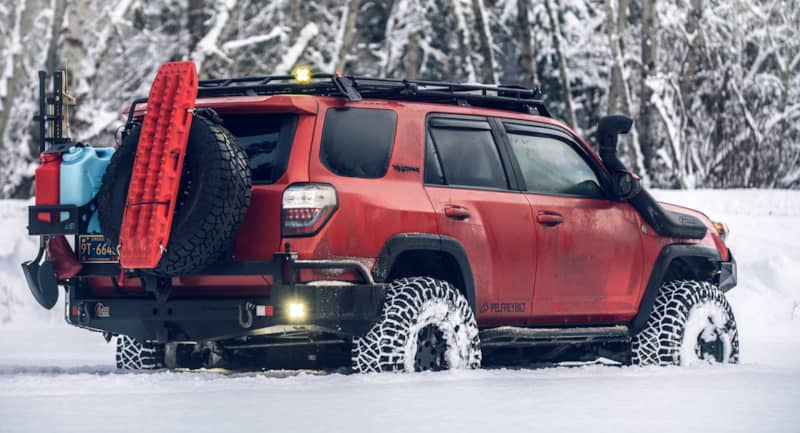 3. Favorite car movie:
"Ronin" — hands down best action involving cars, and it was all done in-camera.
4. Favorite road to drive:
Hwy 1 from the Bay Area all the way up to the Lost Coast. It's a remote, lonely and challenging road, but it's absolutely stunning. Your arms will certainly get a work out.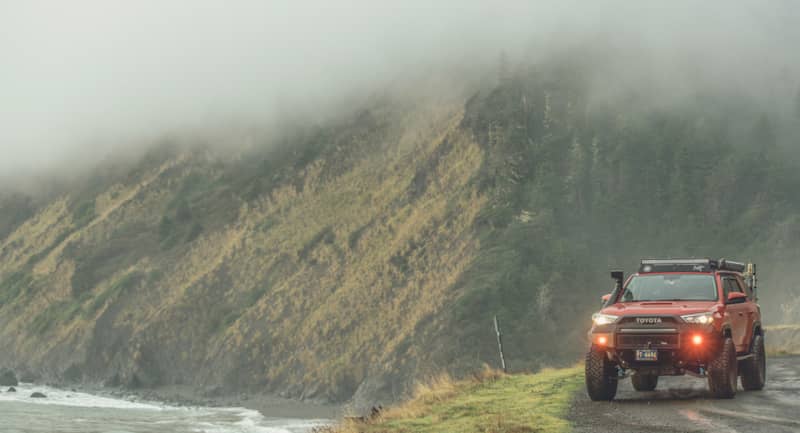 5. Next automotive adventure:
Baja — that's the big one. I'm hoping to follow a big caravan down the Baja peninsula. That's a bucket list trip for me.
(Photos Courtesy of Isaac Marchionna)