10 Out-of-the-Ordinary Custom Vehicles from the Frankenmuth Auto Fest
Creativity was abundant at Michigan's Frankenmuth Auto Fest, which is the show to experience if you love vehicles that are "out of the ordinary" like we do. The wide array of engine-equipped art is all-encompassing with vintage, classic, and modern enthusiast vehicles, from factory stock to off-the-wall customs. 
This year's show holds a new record for attendance since it began 36 years ago. Nearly 3,000 cars registered, plus all the stragglers seen in general parking or just cruising around town. Here are ten that caught our eye, and there's even more to admire in the attached photo gallery.
1. An American Legend
This could be one of cleanest (and driven) Ford Broncos we've seen in person.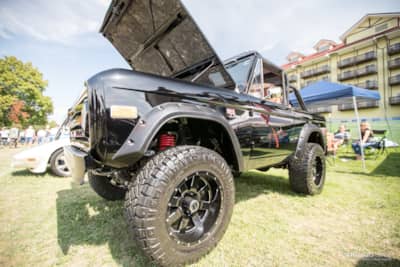 It looks and performs great on the road, but we bet it's even more fun off-road when it's putting the Nitto 33x12.50R20 Ridge Grapplers to work.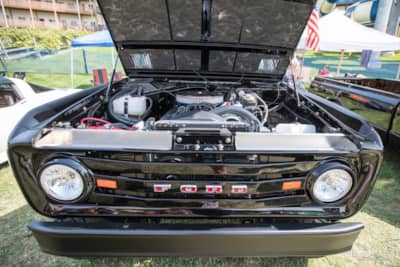 2. Mirror Image
The Falconer-Dodici, is Randy Grubb's magnificent interpretation of the French curved 1937 Delahaye Type 145.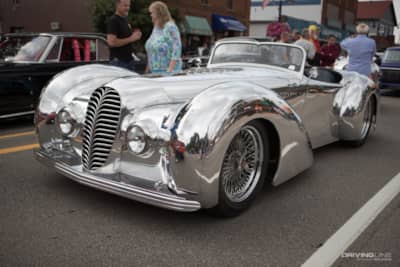 Its sweeping lines are made of polished aluminum. The panels are joined at the seams by meticulously placed rivets reminiscent of a WWII P-15 fighter plane. Simply beautiful.
3. All Aboard!
Also built by Randy Grubb, this one-off 1973 DecoLiner takes the term "land yacht" to a whole new level.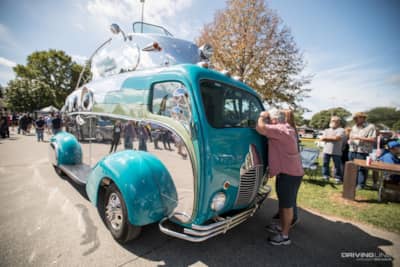 Steps going up from the rear of the vehicle lead to the Captain's chair, which is nestled on what, in boat terms, is called the bridge or wheelhouse.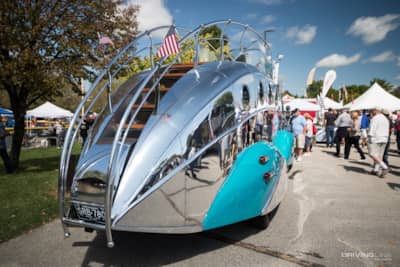 Up to five passengers can ride on the roof behind the captain. The cabin below offers more luxurious leather seating that resembles an actual yacht.
4. We Love the 80s
David Harrington bought his 1984 Buick Park Avenue new in the fall of 1983. Over the years, he built it to be a mean 750-hp 80s street machine.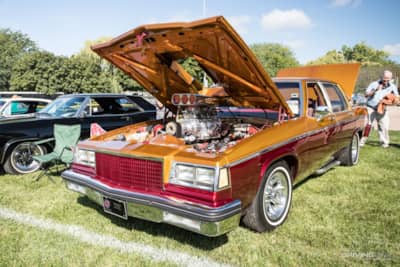 It has a full-race 8-liter engine built from a 1970 Buick GTX block, one of the highest factory-rated horsepower engines that Buick ever built.
5. The Burnout King
Tom Weston's handsome Ford Cab Over Engine (COE) was held in high regard as Frankenmuth Auto Fest's Top 25, which is kind of a big deal considering the mass number of contestants. What's even more impressive is he built it himself, chassis, body, paint, drivetrain and all.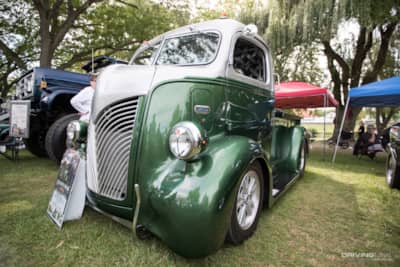 Tom originally had nitrous in mind for the monstrous 513ci Cadillac V8 that now powers the truck, but he decided it's plenty powerful without…for now. He built the engine with torque top-of-mind, and the Turbo 400 transmission is made to handle the 780 lb-ft.
6. Bombs Away
The Mad Bomber is a COE that's technically no longer a COE. This mid-engined monster has massive aero to keep all its artillery under wraps.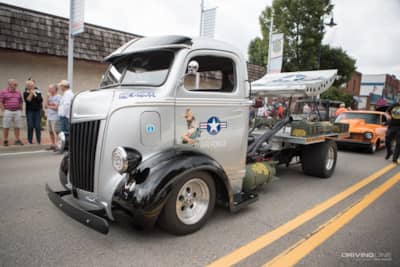 We were lucky enough to hear it rumble down the streets. The low, lopey supercharger idle told us the truck was impatiently waiting for its next full-throttle opportunity.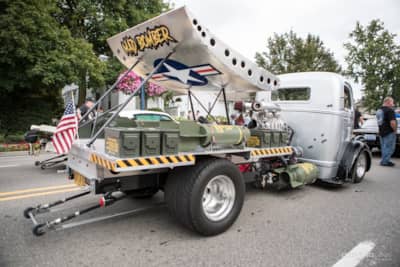 7. Three of a Kind
It's a Chryforlet. See what the owner did there? Based off a 1923 Ford Model T pickup, this custom C-cab is a mashup between the Chrysler, Ford and Chevrolet brands.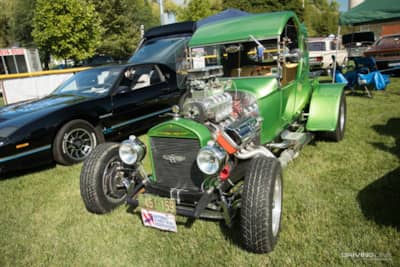 The powertrain consists of a Chrysler Hemi 331-ci 6-pack engine mated to a Chevrolet 350 turbo transmission, and the power is put to the wheels by a Chevy S-10 rear axle. 
8. Stretch it Out
Turning radius is overrated when you own a luxurious 1930s Pontiac Limo hot rod, the only one of its kind.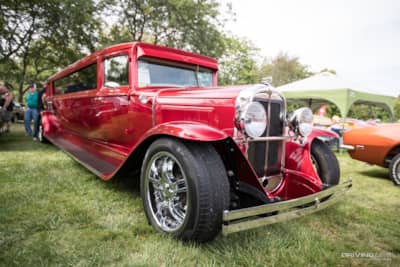 Beyond the early Halloween décor are seats designed in three colors: Cashmere, Ostrich Burgundy and DK Mocha. Beyond that is the densely Mylar-padded ceiling. Two 10" flat screen TVs provide extra entertainment.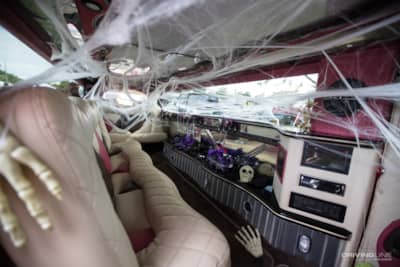 This thing would make a killing as a working Limo in Vegas.
9. In Your Face
This cigar smoking rat rod is puffing on Cubans after his honor of landing in the Auto Show's top 25. Sheer creativity is the epitome of what rat rod builds are about, and this car has a lot of face value.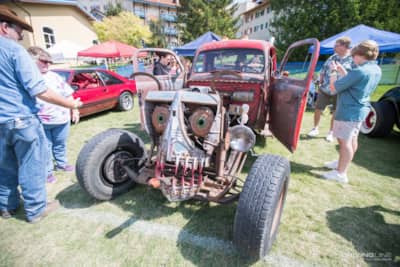 10. Handy Hauler
A VW flatbed with hydraulics and a ramp is a brilliant setup for Volkswagen fans to haul a dune buggy or "bug rod" to their playground. We sure hope to see the owner of this matching set hit the racetrack.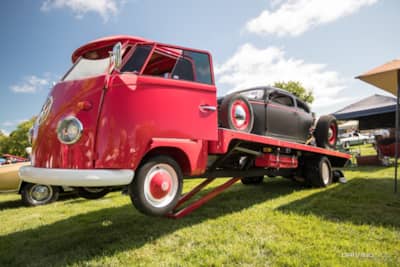 Love car shows? Click here to see five or our favorite must-see events.