The 2022 Visions Off-Road Event and U4 Regional Race at MidAmerica Outdoors Park: Fun and Exciting for the Whole Family
You may have heard about the off-road park with the pool, MidAmerica Outdoors located in Jay, Oklahoma, is setting out to be much more than just that. How they are trying to achieve that goal you ask? With their Visions event— Visions is an off-road event that has been compared to an off-road circus. No, there will not be any lions, tigers, or bears, but there will be plenty of off-road vehicular mayhem you'll probably enjoy more!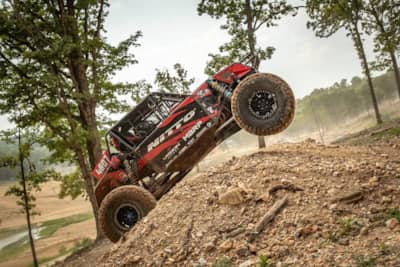 This year will be better than ever with a few firsts. The National Rock Racing Association will be racing Rock Bouncers and Side by Sides, as well as their new stock class to kick off the week and the action is often compared to UFC style non-stop action, where the competitors race until the course is completed, or they are upside down.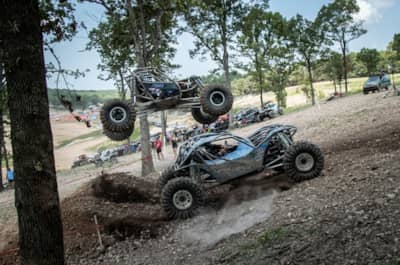 Ultra4 will also be having a regular season race as well at the park with practice, qualifying, and the main race. The MidAmerica UTV short course racing will also have their time on the track with a dozen different classes taking place—it is always a good time to watch, with the youth class being a personal favorite with the radio traffic between dads and sons or daughters during the race is sure to melt your heart.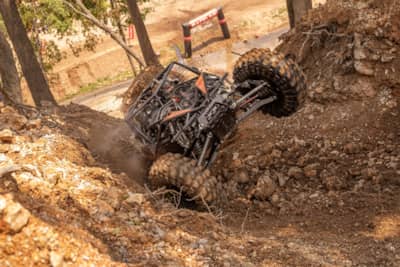 The dirt drag strip is always a good time and a big draw for the heads up racing. An impressive $30,000.00 payout for the RC racing will take place this year. Yes, you read that correctly, $30K for remote control car racing, needless to say, the action will be crazy watching them compete! The pit bike racing is something that started out as some guys who were messing around before and after racing the big race cars has now blown up to be an all out series, and man do they go after it, even the younger classes get in on the action. And all of this action you will be able to watch live with commentary on Rock Racing TV, regardless if you are in your living room or sitting in the MidAmerica restaurant watching it all on one of the sports TVs.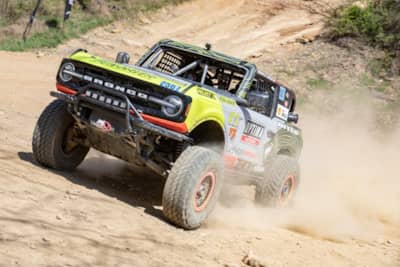 Remember the circus I mentioned? Well, there's more: Bull Riding and Bull Fighting will kick off on the 13th of July and if you think off road racers are crazy, wait till you see these guys, it is wild action to see up close. The same area will also host a Demolition Derby, as if watching buggys accidentally crash wasn't enough, you will get to see small and big body cars go full mayhem on each other until there is nothing left but one guy barley making his car limp around the track. There was recently an Obstacle course added to the park so you can try your luck out and see how technical your skills are as a driver. There will also be a poker run, which is always a good time. One of the funnest events to watch is the Barbie jeep races, a steep hill with a large chunk of water at the end is sure to make some smiles with over $3,000 up for grabs. There will also be a Motorcycle Stunt Show which makes you feel like you are front and center to the X-Games, and it takes places right being the drag strip before the concerts each night.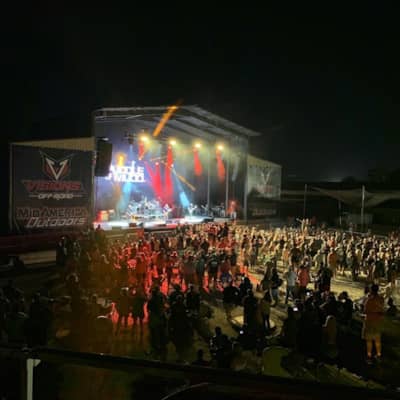 Which brings me to the next part of the event, the bands, there is a band every night, some nights there are two. Locash, Black Stone Cherry, Buckcherry, Jump Suit Love, and Back in Black (AC/DC Tribute Band) are all scheduled to play and the concert area will have lots of wide open space for you to stand or sit, band members are known to hang around and talk after—which is super cool. There is also food trucks located in the area and bathrooms close by, the bands are a nice touch for weekend and provide some time for racers and fans alike to relax after a long day of racing.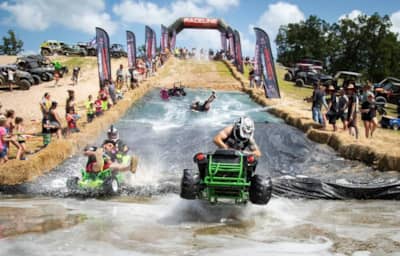 And speaking of relaxing, one of the biggest draws to the park, especially with racers who have families is the pool area. There is an adult and child pool as well as the popular lazy river that makes laps around the newly finished splash pad where parents can supervise the little ones and get some much needed rest and relaxation. And this year with a Pool Party planed I can only imagine what will be going on. Near the pool is where the vendor area is usually located with a lot of onsite vendors helping with racers who come up with all new sorts of ways to need help with non-conventional ways to damage parts for their race cars.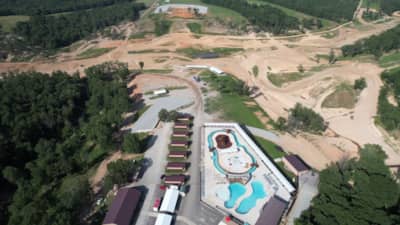 With all the racing and activities, this year's Vision Off-Road event it is sure to be a hit, especially with an entry fee of only $150 per person, and they have plenty of camping area for on site visitors. However, by the time you read this all of the 500+ power hookups and Cabins have been booked up for this year. So make sure you get in early for next year. The ticket booth opens July 12th at 8 AM Central Standard Time for spectators and the park will be in full swing. There are plenty of places in town to get parts such as hardware stores and an O'Reilly Auto Parts near by, and several gas stations to get fuel, and some larger towns nearby that have larger stores such a Walmart. The event is set to have a record number of people at the park and I am sure it will be fun for all, hope to see you there!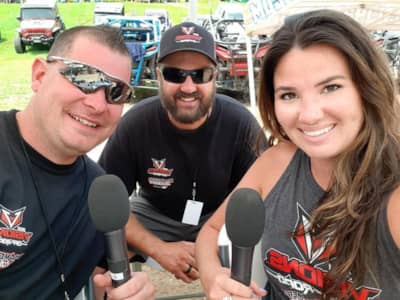 Photos courtesy of MidAmerica Outdoors, Dylan Patton, Offroad Lifestyle, and Matthew Holt.