The End All, Be All Cummins Upgrade: P-pumping The 24-Valve
It might be easier to make plug-and-play horsepower with today's electronically controlled, common-rail diesels, but the dinosaurs in the world of compression ignition aren't dead yet. Not even close. Head south or southwest in America and you'll quickly find prime, rust-free examples of some of the most popular diesel trucks ever produced, the '94-'02 Cummins-powered Dodge Rams. In particular, there are still a ton of '98.5-'02 trucks—the version with the VP44-fueled, 24-valve head 5.9L—out and about on the roadways. In light of all the emissions system failures that plague today's late-model diesels, many continue to hold on to these aged (but not forgotten) second generation Rams.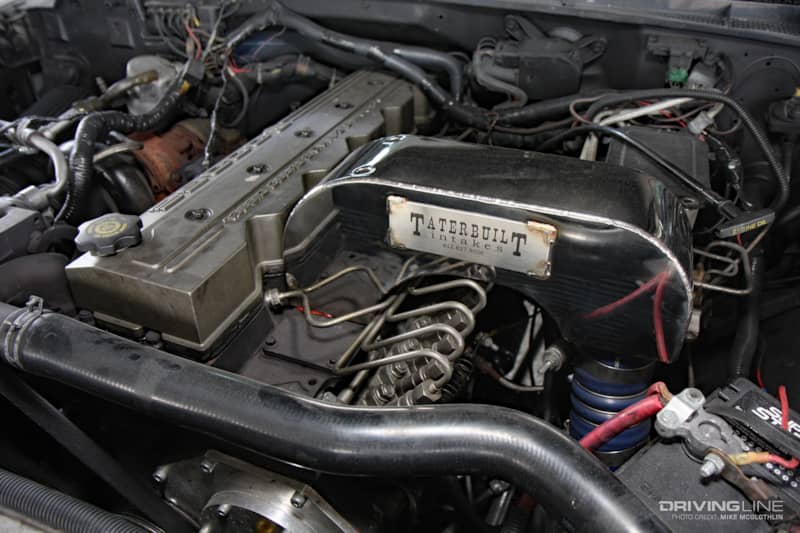 However, the 24-valve Cummins is notorious for its lack of high-horsepower capability and the reliability of its injection pump—the Bosch VP44 being at the center of both of those problems. The ultimate fix for a dead VP44 or a craving for serious horsepower has always been to turn to the proven P7100 (i.e. P-pump) that came standard on the 12-valve 5.9L Cummins from '94-'98. Not only does a P-pump 24-valve conversion simplify things by killing off the majority of the truck's electronics, but it also brings much improved durability into the picture. Be it for competition purposes or a goal of seeing your second-gen hit the million-mile mark, this swap is the end-all, be-all best upgrade for your 24-valve Cummins.
Reasons The VP44 Fails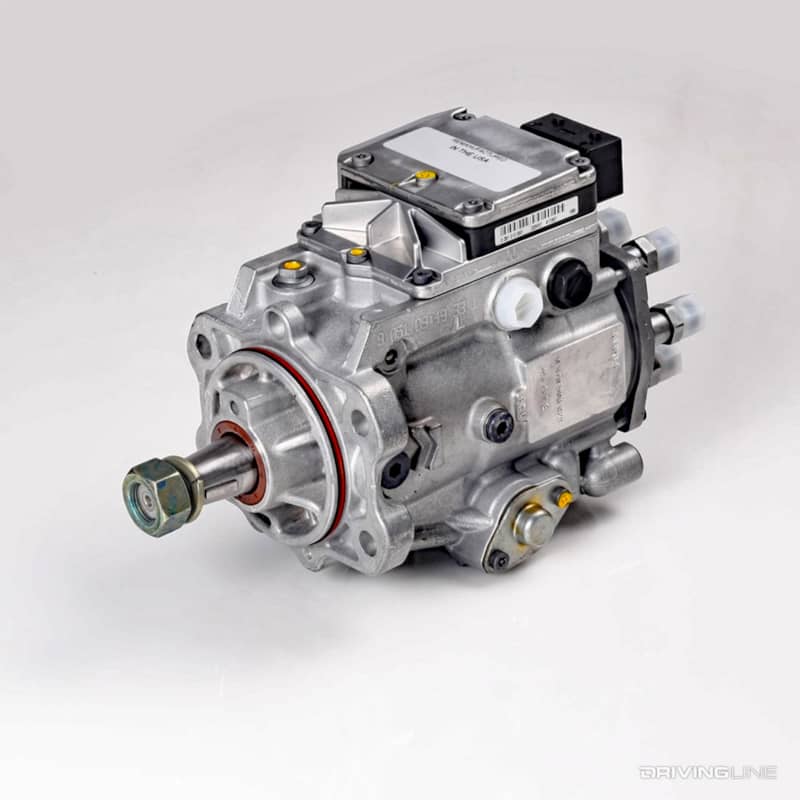 A failed PSG (the computer that's affixed to the pump), rotor seizure, diaphragm failure, a worn out distributor or a lack of fuel supply can all kill the VP44. Excessive heat, miles and a couple key inferior internal components are key contributors, but any time the VP44 sees 0 psi of supply pressure from the lift pump it's not long before it checks out. The factory engine-mounted electric lift pump proved unreliable, but while a later Chrysler in-tank pump fix seemed to help, the best way to ensure positive, steady supply pressure at all times comes in the form of an aftermarket, chassis-mounted electric lift pump.
Reasons The VP44 Can't Support Big Power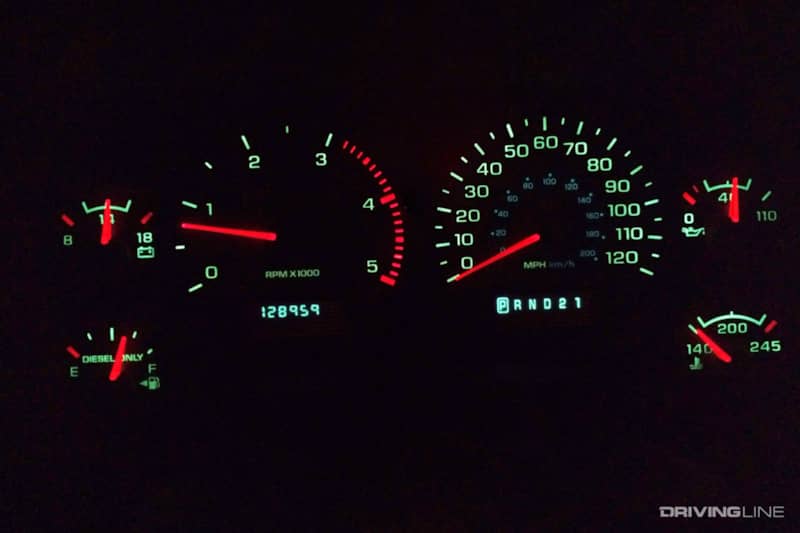 The most pressing performance hinderances with the VP44 pertain to low fuel volume and a lack of available high-rpm fueling. For sure, increases in horsepower can be made, but it's nowhere near the level of potential that exists with the P-pump. From the factory, the VP44 can only fuel to 3,200 rpm and most aftermarket tuners—even though they increase horsepower—don't provide for fueling beyond 3,200 rpm. High rpm exceptions here include the Redline box from Blue Chip Diesel and Edge's Competition Juice with Attitude, which raise fueling limits to 4,000 rpm and 3,600 rpm, respectively. However, a P-pump can be governed to virtually any rpm and many competition pumps reside on engines that are fueled well beyond 5,000 rpm.
P-Pump Conversion Kit (Scheid Diesel)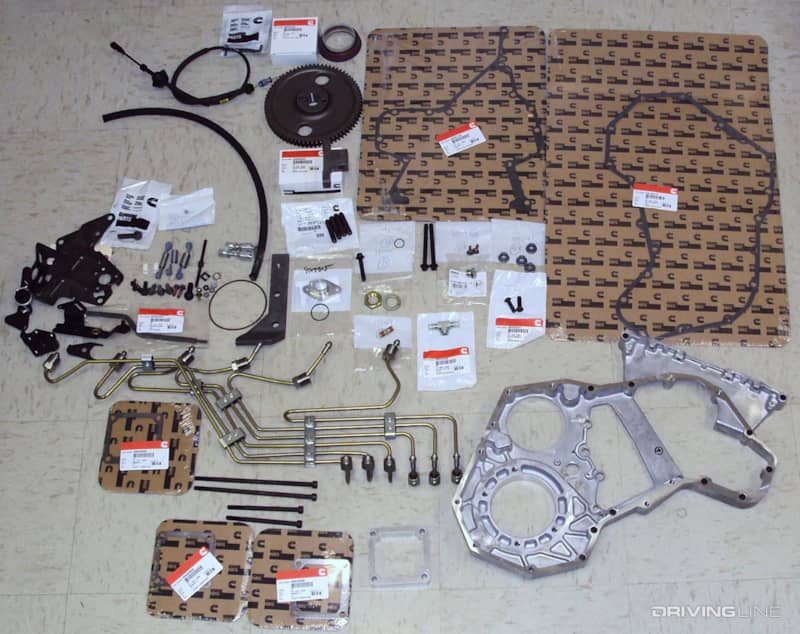 P-pumping a '98.5-'02 24-valve Cummins can be done 100-percent junkyard style with parts sourced from all over creation, but that can take time. For anyone looking to perform the swap in a weekend, a comprehensive aftermarket P-pump conversion kit is the way to go. Scheid Diesel's kit comes with the OEM Cummins gear housing and gear housing gasket you'll need, the front cover oil seal, the pump's drive gear, pump bracket and brace, the timing plug, a throttle linkage kit, cam sensor adapter and the accommodating fuel lines (your choice of mild steel or stainless steel). When you take into consideration that they also build some of the nastiest P7100 pumps around, Scheid becomes a one-stop shop for P-pump 24-valve conversions.
P-Pump Conversion Kit (Crazy Carl's)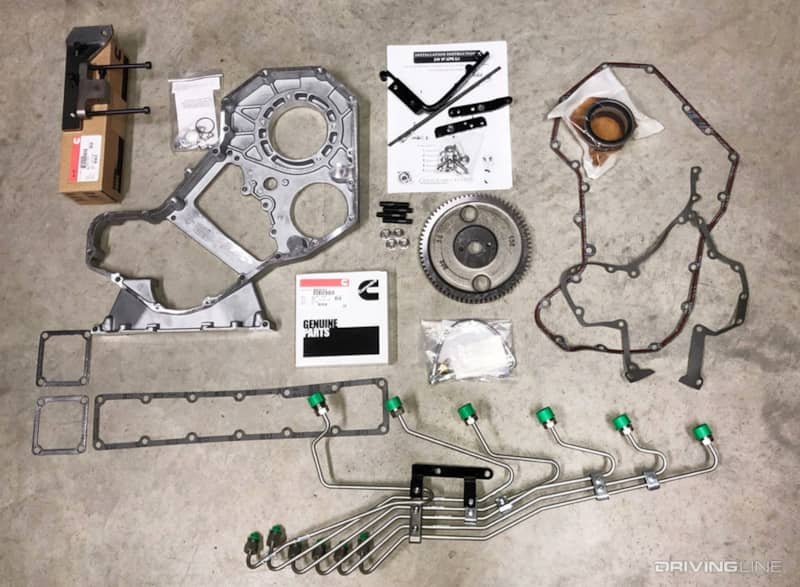 Known for being the most affordable P-pump conversion kit on the market, Crazy Carl's system comes with everything you need to perform the swap. But in addition, the company's kit provides the option of an adjustable pump gear, the choice of upgrading to either a Cummins OE gear case or a billet one, the intake spacer plate (or tunnel ram intake plate) that's required to clear the supplied P-pump injection lines and even the appropriate fuel shut-off solenoid (sold separately).
P-Pump Conversion Kit (Industrial Injection)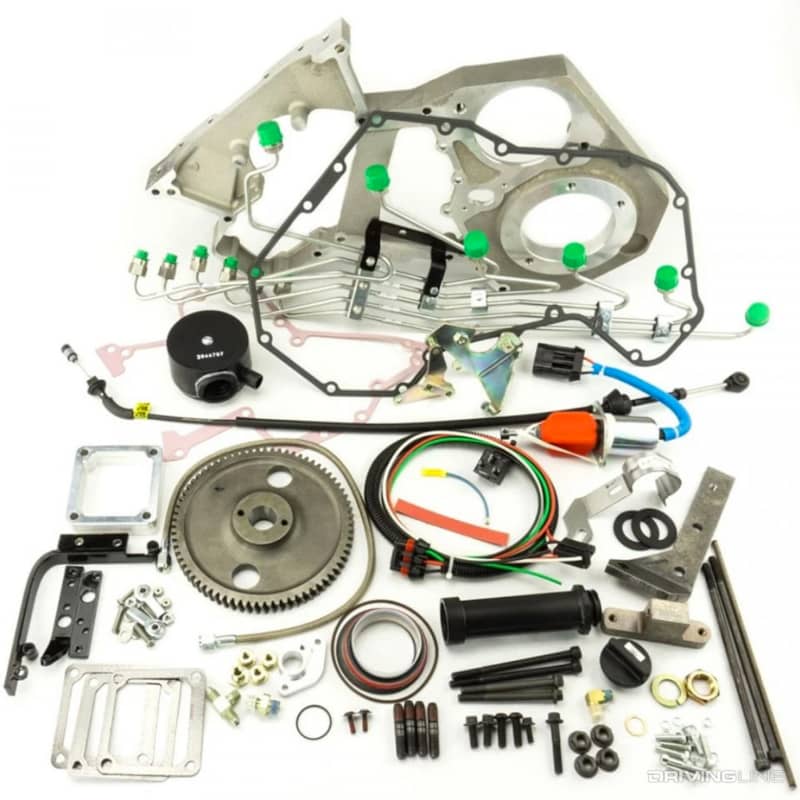 Another all-inclusive P-pump conversion kit is available through Industrial Injection. Like other kits, there are add-on options such as a P-pump and fuel shut-off solenoid, but also specific components that have to be selected. These items include the model year of the truck in order to get the correct cam sensor adapter, .078, .084, .093 or .120 injection line diameters and whether or not you want those lines to be stainless or mild steel.
It's All In The Pump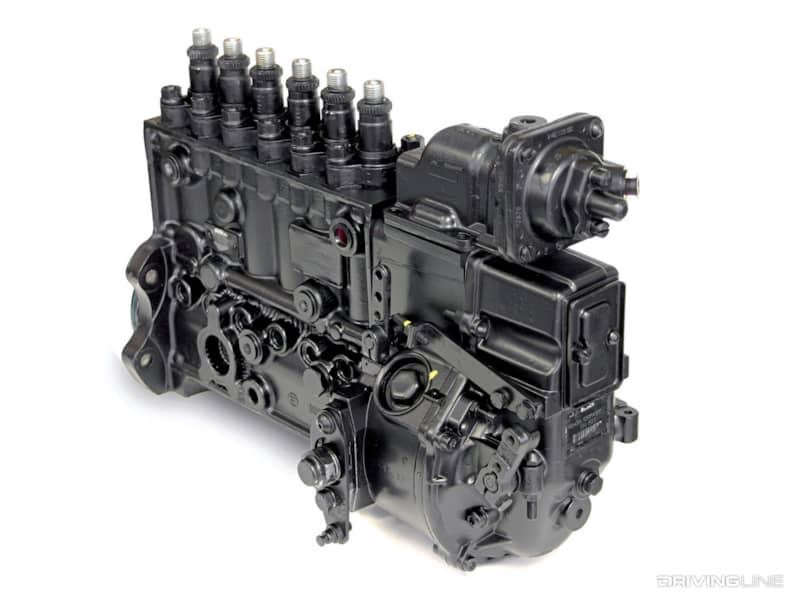 Of course, none of the aftermarket P-pump conversion kits come with the P-pump itself, but that's not as cut and dry as getting the right injection lines, front cover and other miscellaneous parts. From mild (for utmost reliability) to wild (for four-digit horsepower), the P7100 can be built to flow a certain amount of CCs, support a target amount of horsepower and be equipped with or without a fuel shut-off solenoid. As previously mentioned, Scheid Diesel knows the ins and outs of the P7100 as well as anyone and offers everything from a 12mm P7100 capable of supporting 4,500 rpm and 700rwhp to a 13mm P7100 spec'd to flow up to 850cc and handle more than 5,000 rpm.
P-pump Pros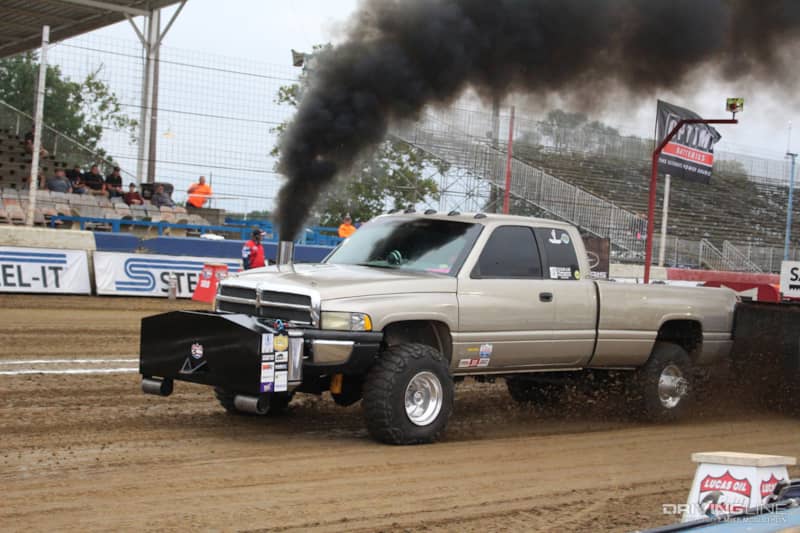 Although the P7100 is fairly complicated internally, it is vastly more reliable than the electronic VP44. When people speak about the 5.9L Cummins' million-mile durability, it almost always revolves around a 12-valve version equipped with the P-pump. As far as performance is concerned, the P7100 offers you the ability to sport a 160hp truck or one making north of 1,000 ponies with limitless high-rpm fueling potential. And when coupled to a 24-valve engine you get to take advantage of the higher flowing (4-valve) cylinder head, which means you can run a larger turbocharger without sacrificing low-end drivability. Finally, there are no electronics to worry about failing, namely the computer married to the VP44 that's notorious for giving up the ghost at the most inopportune time.
P-pump Cons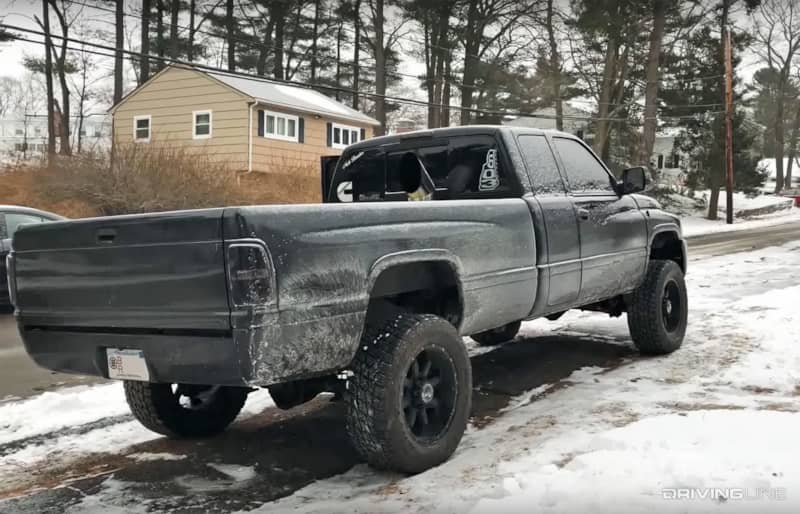 Spoiler alert: there aren't many drawbacks to swapping to a P-pump. Aside from cruise control functionality issues on some trucks (which can be solved with the right parts), harder cold starts are common, but usually only on trucks that live in colder climates and that have been fitted with performance-targeted timing advancement and/or grid heater deletes. However, cold start issues can easily be remedied with the use of a block heater and/or keeping timing advance conservative. For solid all-around performance, 16 to 19 degrees of timing is common in trucks driven in cooler temps.
More From

Driving Line
Not ready to ditch your 24-valve's VP44 just yet? 

Here

's how to keep it alive as long as possible.