The Gridlife South 2018 Mega Gallery
Road Atlanta: 2.54 miles, 12 turns and 125 feet in elevation change, providing a venue for everything from NASCAR and IMSA to AMA Superbikes, Formula Drift, The Mitty and Petit Le Mans. This summer marks the third time Gridlife has joined the ranks of Road Atlanta's event alumni, and there's no signs of this train slowing any time soon.
After roll-in and safety checks on Thursday, the Gridlife pits opened up to a bright and surprisingly chilly Friday morning in Georgia. Golden light poured over the dew-covered tents and EZ-UPs along the front straightaway of Road Atlanta, revealing the builds that had traveled from far and wide to smash time attack records, smoke tires and look good for the crowds of photographers lining the track.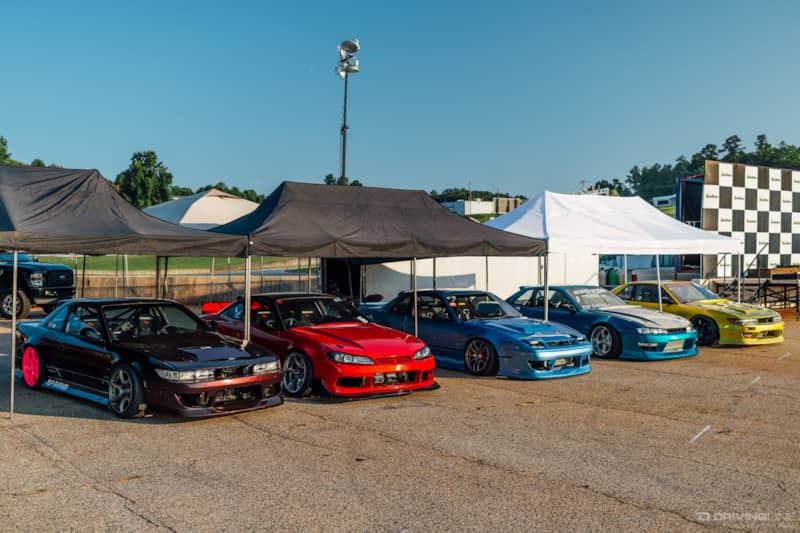 A revolving door of scheduling meant a nearly nonstop line of cars on track throughout the weekend. Not counting the delays from wrecks, there were nearly 10 hours of driving to be had by time attack and drift drivers on Friday and Saturday, and about eight hours on the shorter Sunday schedule. Every time a group needed to come in to cool off, rest and refuel, a new run group of drivers were on grid to take their place.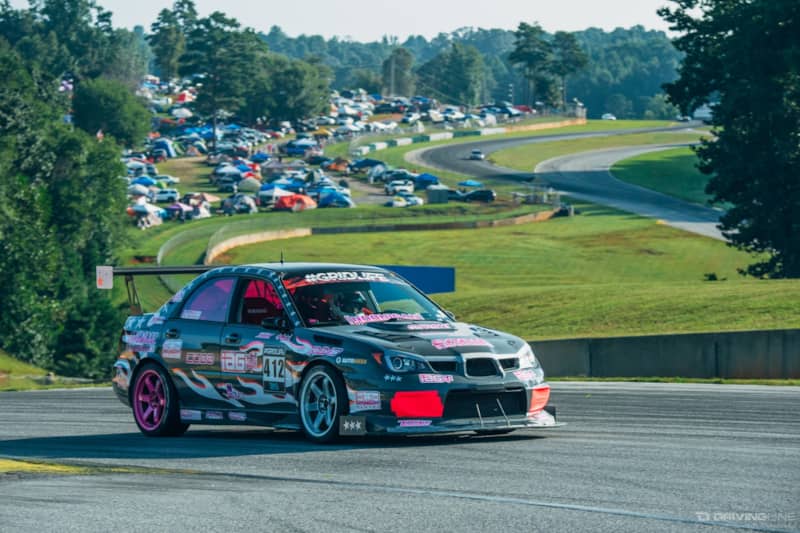 Come Friday and Saturday night, the crowds moved to the Main Stage for 10 different musical acts, five each evening, before heading off to the hillsides full of camping tents and RVs to party on and eventually get some sleep before the next day's festivities.
All Sunday, the pits slowly cleaned up and emptied out, with some drivers sticking around for the final open time attack run group and last drift sessions of the weekend. It's hard to overstate just how much concentrated automotive lifestyle is contained in three days at Gridlife: racing, wrenching, drifting, networking and partying. It's nigh impossible to fully capture it in word or photo. That being said, hopefully this mega gallery will be the final push some might need to make their pilgrimage out to the next Gridlife!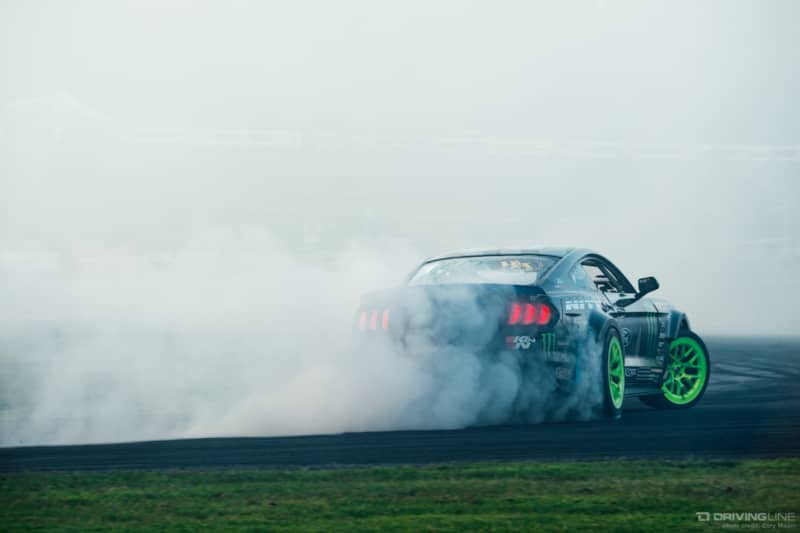 Flip through the gallery above and don't miss all the action from Gridlife Midwest!