Breaking Records at #GRIDLIFE Midwest 2018
#GRIDLIFE's 5th anniversary was a record breaker on all levels. Driver tickets sold out in days and spectator tickets sold out a couple of weeks before the festival. We knew it was going to be an epic event when track speed records were broken as early as Thursday, the first day that the track went hot.
When the #GRIDLIFE Motorsports and Music Festival hits the Midwest, it's like a track day hyped up on Rockstar Energy and fueled by late night parties. The Gingerman Raceway fills with a congregation of friends old and new that come together to celebrate common interests: fast cars and upbeat music. When you arrive at #GRIDLIFE, you're no stranger. You're a part of a growing community devoted to the cars, track and culture. You're family.
Article and Photos by Tara Hurlin and Luke Munnell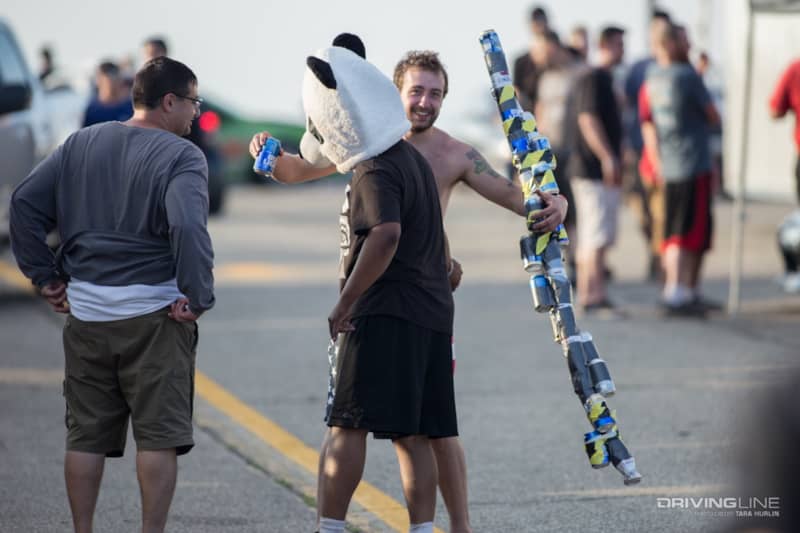 Staying True to Its Core
The #GRIDLIFE phenomenon began when founder Chris Stewart left his cushy ad agency job to go racing. At first, the fruits of his labor were a humble assortment of HPDE (high-performance driver education) track days, but after teaming with the right people, and applying his creative skills to the promotion side of things, they begin to snowball toward what we have today: a five-event season with two gigantic festivals that combine the best of HPDE track driving, time attack competition, drift bashing and tons of music and lifestyle fun.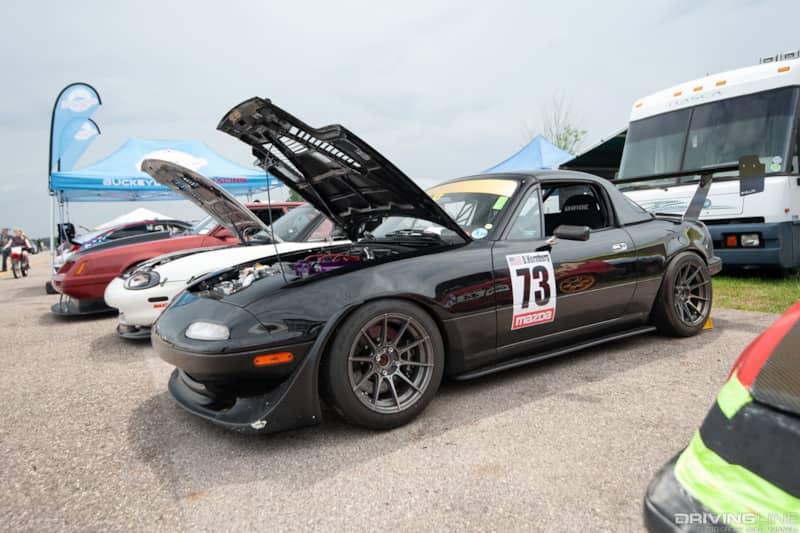 For all the attention the drifting and partying get, HPDE still remains the core of #GRIDLIFE. At this second of five rounds for the year, over 500 cars and drivers took to the 11 turns and 2.21 miles of Gingerman tarmac to participate in HPDE track–driving run groups, from beginner to advanced skill levels. Consisting of everything from daily driven road cars to highly modified weekend projects and more than a few current and retired race machines, HPDE run groups filled the bulk of the on-track schedule for each of the Festival's four days.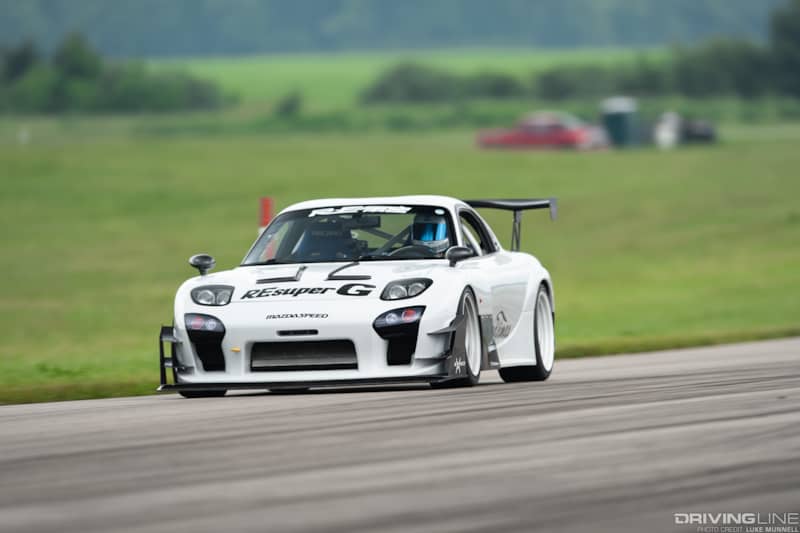 Breaking Speed Records
The crowd only grew once the early rain left and skies cleared. As the track dried, the cars gained speed. Many competitors blew past time attack records. Racing around each turn at the verge of losing control on wet and dry pavement tested every driver's skill and their car's abilities.
William Au-Yeung, owner and driver at PZtuning Motorsports, ran the fastest lap ever for a production-based vehicle on day one with a time of 1:23.775 in his Vibrant Performance and PZ Tuning-sponsored Honda Civic Si. Let us tell you, this car is insane. The combination of its (conservative) 800hp K24 engine, the scientifically perfected aero and William's sharp driving skills make this car unbeatable.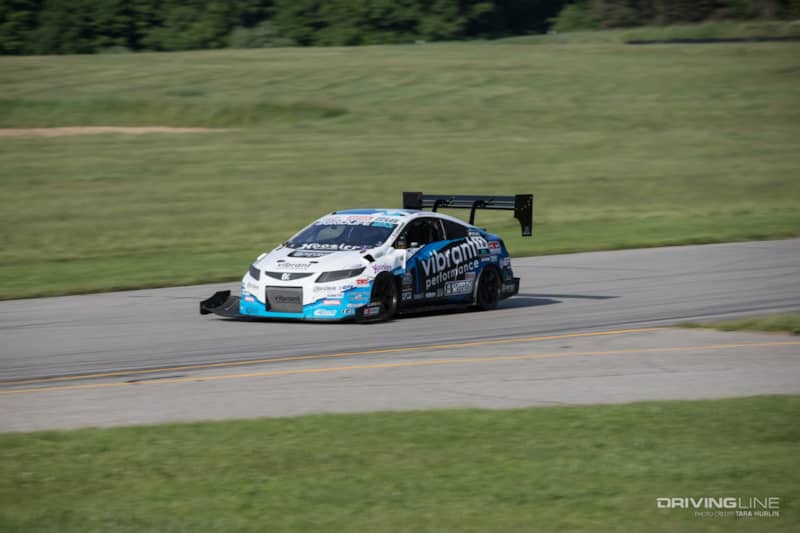 When Jeremy Swenson hit the track for his first session on Friday, it was his intention to lay down a decent lap in his Track Modified ZR1 Corvette. Decent was an understatement. His first session resulted in a new record time for his class of 1:32.2. "The car is faster than ever and it feels like home, even after an unbearably long, horrendous winter of dreaming about racing," he said. After returning to the paddock, he parked the car for the rest of the day to celebrate the success and reserve energy for Saturday's TrackBattle bracket competition.
TrackBattle
While #GRIDLIFE wasn't founded as a pure time attack competition series in the way Global Time Attack or Redline Time Attack was, #GRIDLIFE's TrackBattle competition series is growing impressively quickly.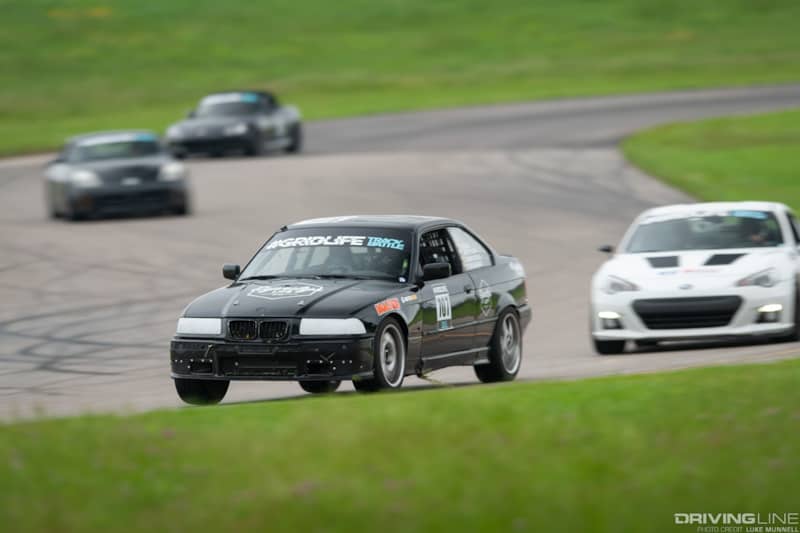 TrackBattle competition is held in four classes: Street, Street Modified, Track Modified and Unlimited. Points are awarded based on fastest lap, but in a way that favors doing it within a large group, or finishing farther ahead of as many competitors on track as possible. In other words, the fastest driver always wins, but by a larger margin if they have to fight through lots of traffic to do it. There are also bonus points given out for things like breaking an overall track record or breaking a class record.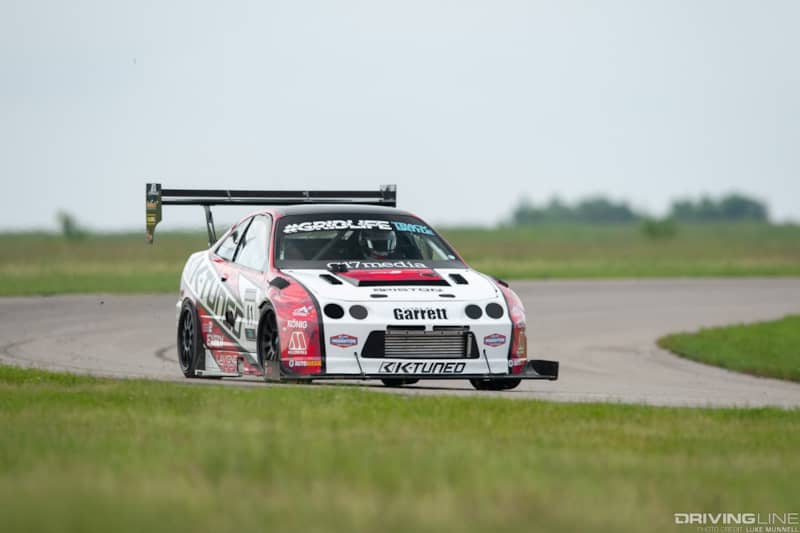 BracketBattles
Nearly 140 competitors took to the track on Saturday in hopes of qualifying for the new #GRIDLIFE BracketBattle showdown. Applying the bracket-style elimination format of drift or drag racing to time attack, BracketBattle pairs time attack competitors based on qualifying times and has them battle each other on track, working their way through eliminations toward an overall winner and two podium finishers in each class.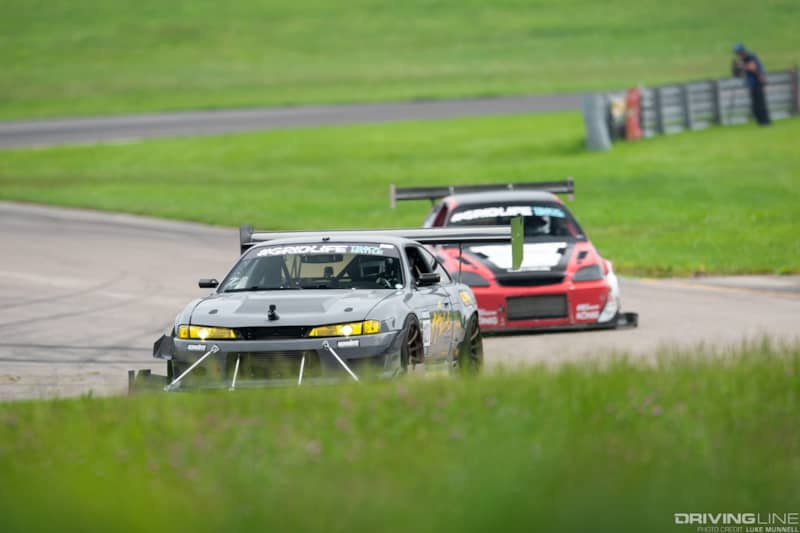 It's an odd format, but there's no denying it works. Several competitors logged faster times in BracketBattle than they did in TrackBattle time attack or qualifying, and the fans seemed more involved than ever.
DMN Racing's Michael Puglisi blasted around the course to earn the best time in the AWD Track Modified class with his Mitsubishi Lancer Evolution. To top off his impressive time of 1:33.727, he also claimed bragging rights for his team as the class bracket battle winner. It was a much-deserved accomplishment. DMN Racing's 2018 season started off at #GRIDLIFE Mid Ohio with pouring rain and a motor that was pushing coolant. The team pulled the motor for a complete overhaul, and with help from English Racing, UMS Tuning, Whalen's Speed R&D and Apex Auto Machine, the motor was back in the car six days before #GRIDLIFE Midwest.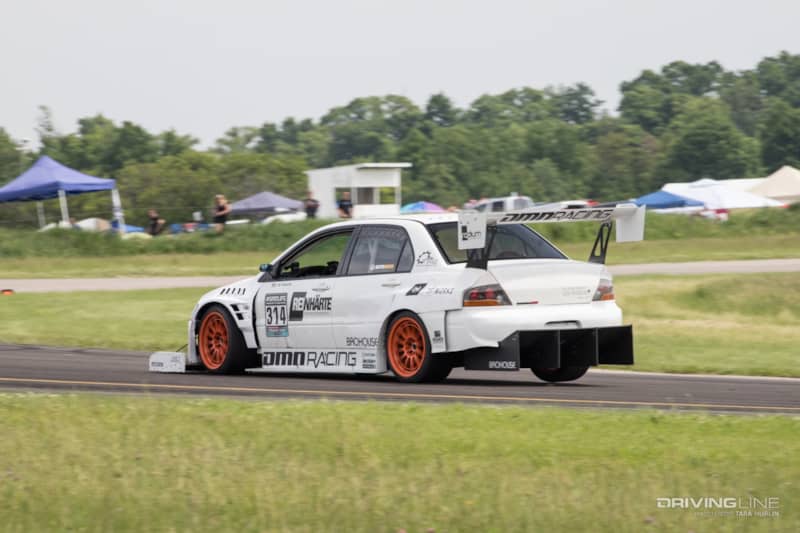 Unbeknownst to them, the thrashing wasn't over yet. After TF Works knocked out the race alignment, it was dyno time. Testing the weekend before #GRIDLIFE led to a blown transmission, but better there than at the track. Puglisi made a three-hour drive to TRE for a rebuild, and the transmission was back in the car by Tuesday night, just two days before they were scheduled to leave. A second dyno test on Wednesday proved true, and the team hustled to finish packing. They miraculously made it to the grid by Thursday.
"#GRIDLIFE Midwest is an event we won't soon forget," Puglisi said. "We reset the Track Modified AWD record, earned a first place finish in Track Modified, all during our first bracket competition. If it were a few nights prior, we would have told you that we'd be lucky to get a solid pass." 
BracketBattle Results
As for the BracketBattle winner rundown, James Houghton finished first in the Unlimited class piloting his K-Tuned Acura Integra. If William Au-Yeung were able to compete in his Civic, it would have been an epic battle of performance and skill. In the Track Modified class, Michael Puglisi sat at the top of the podium. Nikolai Delov took the win in Street Mod despite being the eighth-seeded competitor. Joshua Orr qualified first in Street Class and stayed on top to take the win.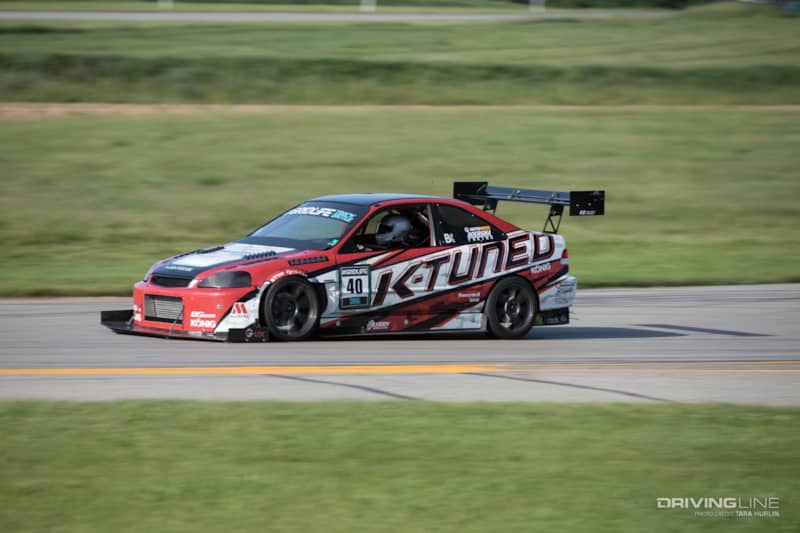 The Gingerman Raceway is a place where newcomers thrive. Sally McNulty piloted her Subaru WRX to third place overall in the Street Modified class with a time of 1:38.659, only a second away from the Street Modified AWD record and two seconds from the overall class record. She now knows the track well enough to be dangerous, and we hope to see her back at Gingerman next year to challenge Shawn Krebsbach, this year's overall AWD winner with a time of 1:37.483.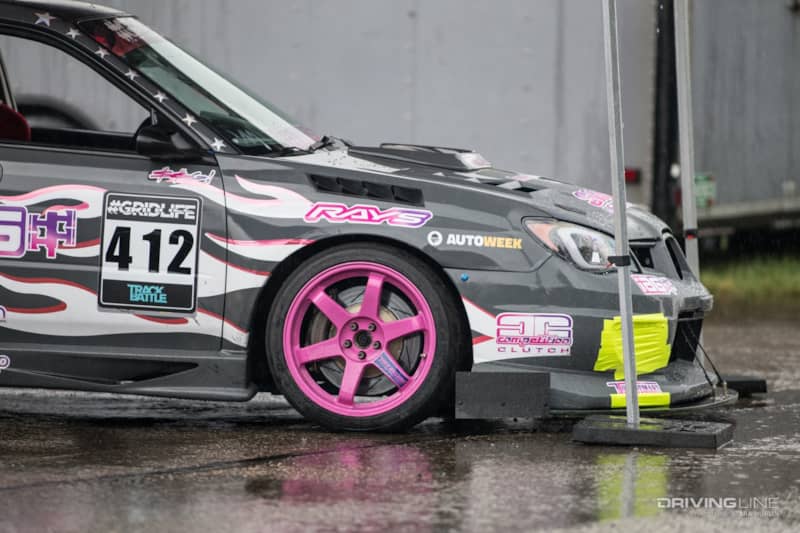 Overheated brakes and transmission failures were frequent, and the pits were full of hurried crews performing expert (and sometimes creative) repairs as quickly as possible. It was a weekend of testing vehicle limits, and several racecars ended up parked on the sidelines or up on jack stands.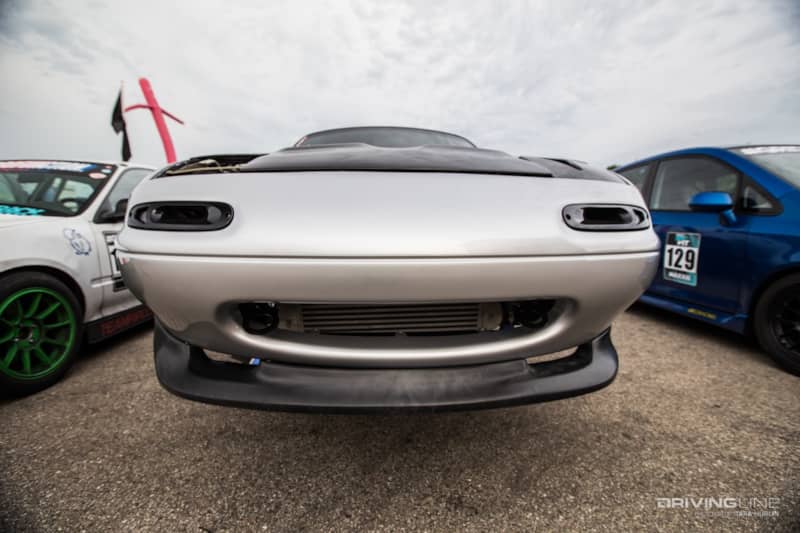 Drift Free-for-All
This year, the drift cars lined up to shred in tandem more than any other year at #GRIDLIFE Midwest, or on Gingerman Raceway in general for that matter. Instead of a typical competition, the drift sessions were a free-for-all. The wild dance of tire shredding filled the grounds with bouts of smoke so thick, it was almost impossible to photograph. Lucky spectators could catch rides with big names such as Vaughn Gittin Jr., Chelsea DeNofa, Ryan Tuerck and Tanner Foust.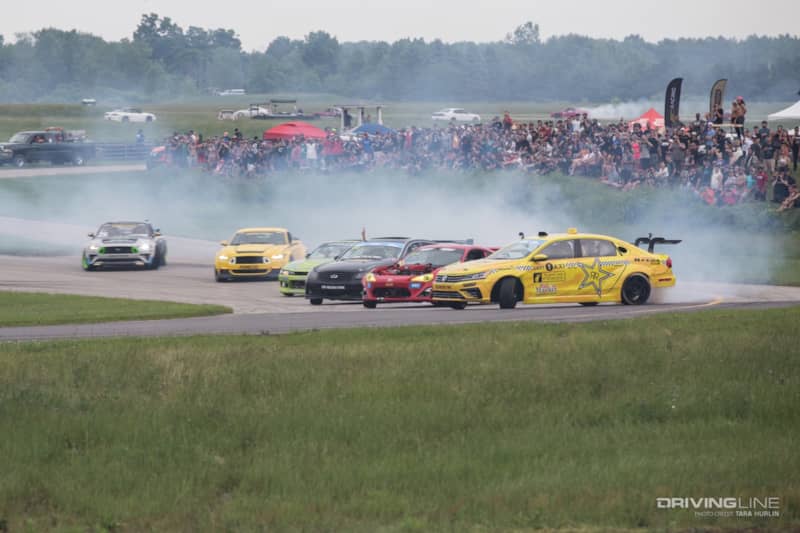 While drifting at #GRIDLIFE is an exhibition rather than competition, it is very much serious business. You're free to drift anywhere on the high-speed track, surrounded by fans, in tandem with whoever and however many other cars you choose.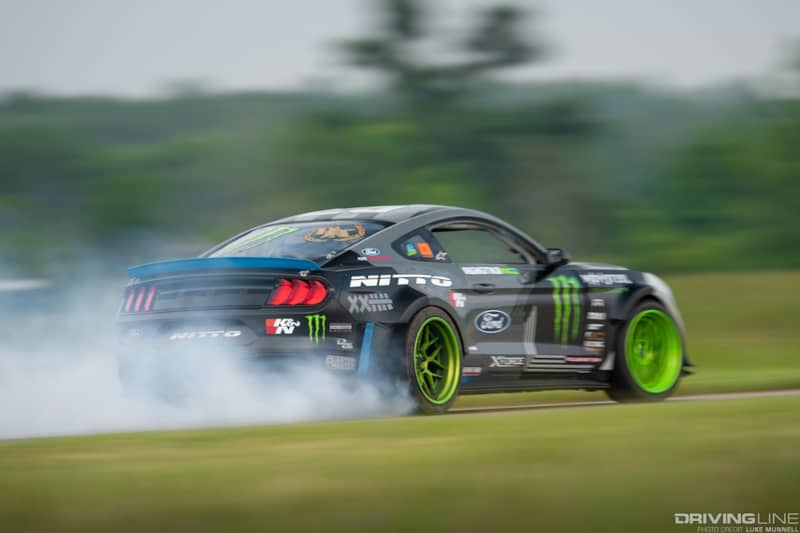 If you're a professional looking to take some much-needed time off from the rigors of competition, or you're an advanced local or pro-am competitor hoping to swap strategies (and paint) with the pros in your ultra-rare JDM drift missile, Gridlife is where you want to be.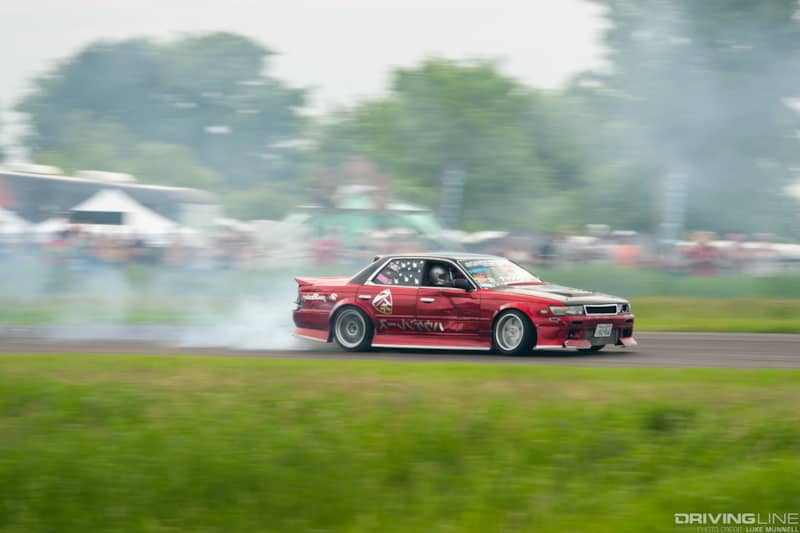 Fun off the Track
In addition to the business of on-track happenings, there was that of the more posh and polished variety taking place on a select lawn and green spaces adjacent to the Gingerman Raceway track and pit area. We rarely think of car shows as serious business next to racing and high-performance driving, but when it comes to the #GRIDLIFE Showcase, nothing could be further from the truth.
Dozens of clean, scarce, highly modified or just awesomely quirky show entries spanning the make/model/vintage spectrum turned heads and surprised even us West Coasters—doubly so for seeing them all gathered in the same rain-soaked, northern Midwest grounds.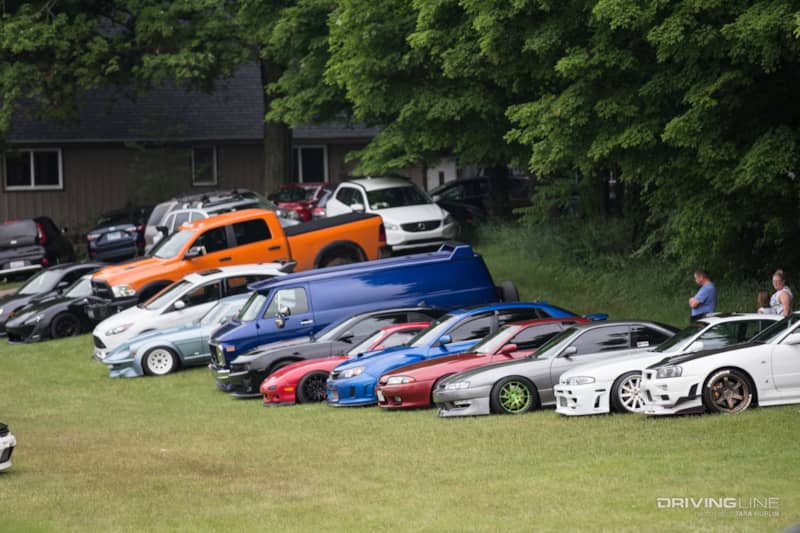 If we were pressed to pick favorites, the all-JDM crew of South Bend, Indiana, enthusiasts affiliated with importers Alpha Omega, would be very high among our favorites, including Matt Snell's Nitto Tire Invo V8 S14, which you'll be seeing more of very soon.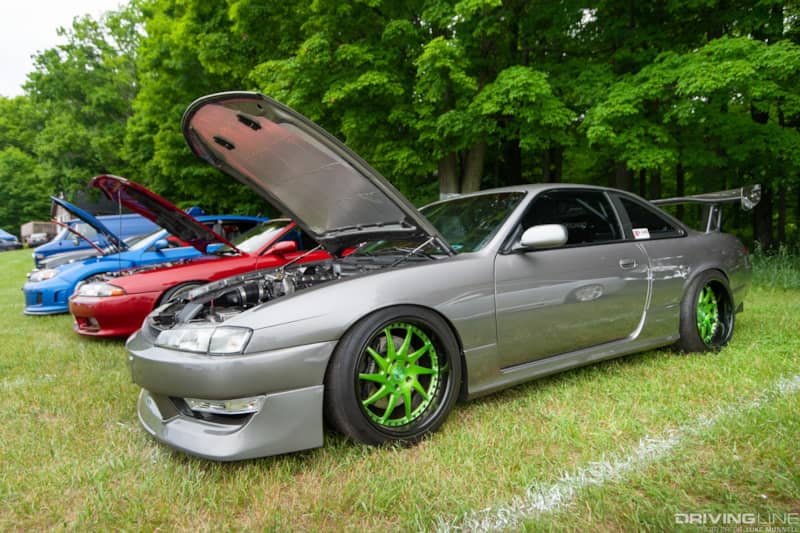 We should also take a moment and appreciate #GRIDLIFE's own staff vehicles. JDM work trucks and kei cars are seldom seen here and always appreciated by those in the know, but they also happen to excel at navigating tight crowds and fitting in even tighter parking spaces. They also look really cool when you drive them around.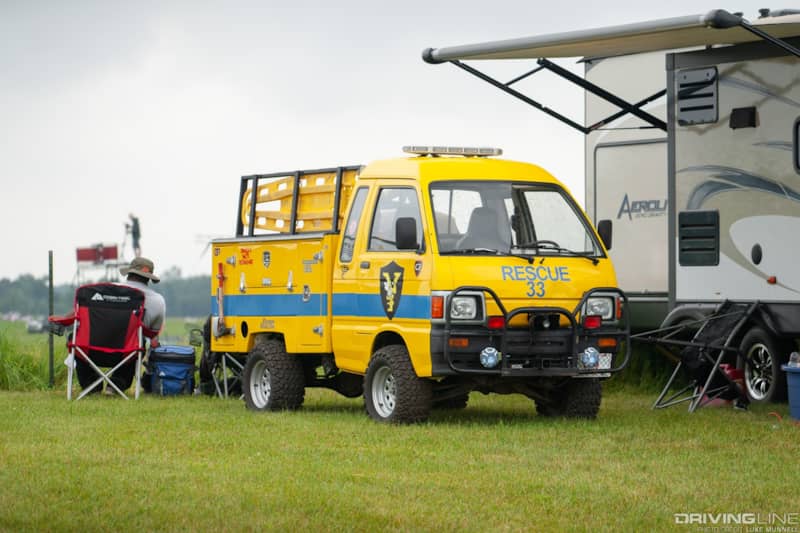 When the track went cold, the stages went hot with live local and national acts, headlined by Waka Flocka Flame and supported by a dozen contemporary artists, who kept the party dial "turnt" into the wee hours of each night.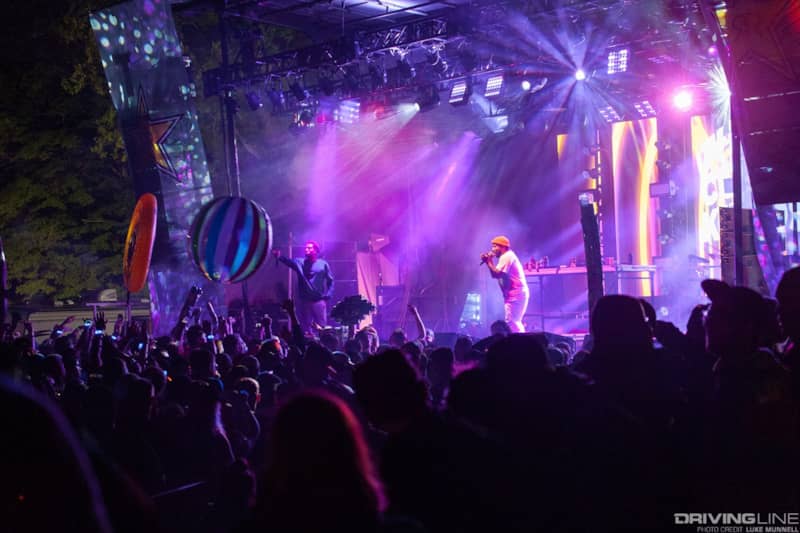 #GRIDLIFE is a place of inspiration. Whether racing to win or purely for fun (fun being the priority), the support from other drivers, parts fabricators and spectators is overwhelming. Desperate requests for car parts were called out in frequent announcements over the PA, and more often than not, another team stepped up to offer assistance. The feel-good vibes are felt on the track, throughout the paddock and into the camping areas. The #GRIDLIFE family is steadily growing, so if you want to attend any of the remaining three #GRIDLIFE rounds of 2018, you better buy your tickets early.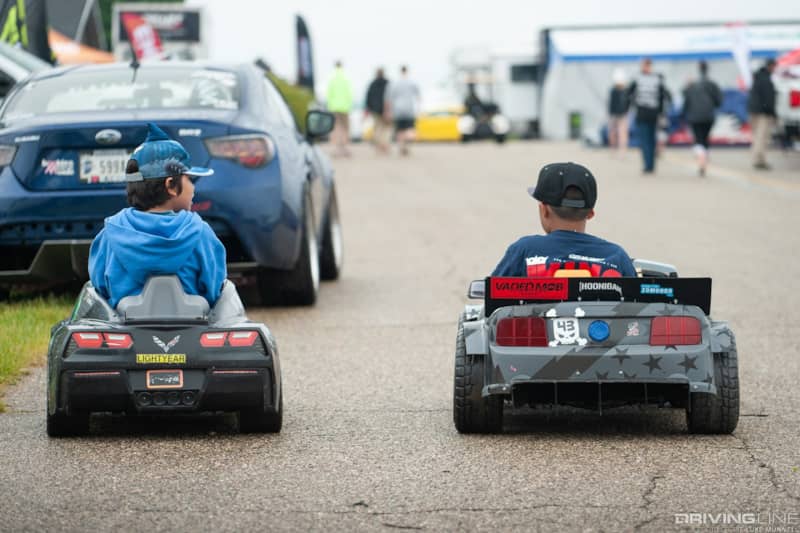 To see more of #GRIDLIFE Midwest, flip through our full gallery!