The New King of Cool: A Bisimoto Porsche 911 Steve McQueen Would Love
It's amazing to see how far from his roots that my friend Bisi Ezerioha has come. From drag racing Hondas back in the mid '90s, to building world class concept cars for both Honda and Hyundai corporate, and becoming a powerhouse within the Porsche community, there is no end in sight as to what wonders he'll build next. A recent visit to his shop is not only where he allowed Driving Line to get an exclusive look at this gorgeous Porsche, but to capture it in both still and video formats before it was shipped off to Monterey Car Week for the Mecum charity auction, where it sold this past weekend for $93K!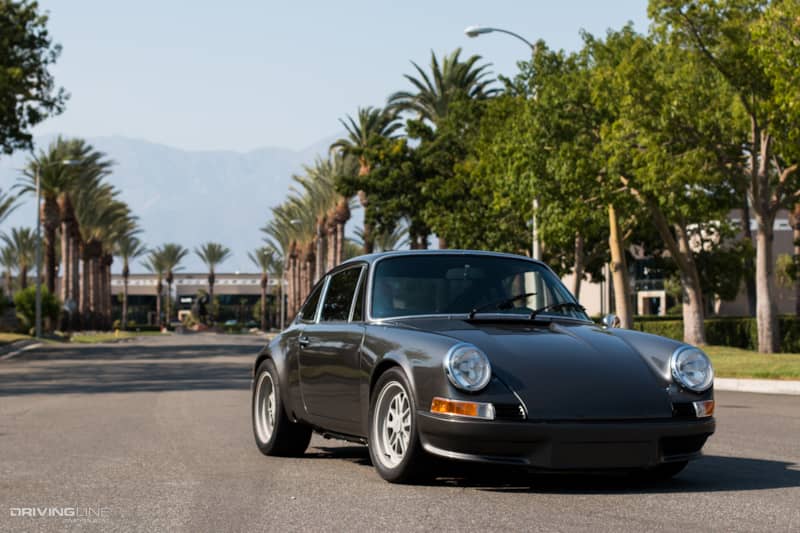 Green-lit by McKenna Porsche, this once-blue 1980 Porsche 911 SC is a collaborative effort between Danny McKenna, Brad Doyle, Peter Dunkel and Bisi himself. Since he's built a wide variety of cars ranging from an 850hp twin-turbo 911 to a naturally-aspirated, non-VTEC D16 CR-X dragster, the McKenna group felt confident that Bisi would be up to the task of building a car worthy of having the name "McQueen" associated with it. And Bisi proudly obliged.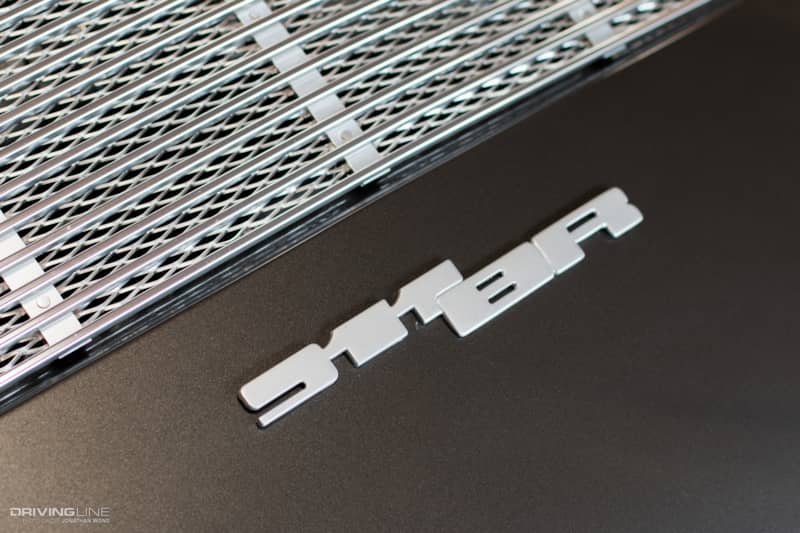 This charity build was commissioned in honor of Steve McQueen, and is a unique, one-off project to help raise money for the Boys Republic Reformatory School in Chino Hills, California. McQueen spent some of his teenage years at the school, and would later credit the school for turning his life around, dedicating resources as often as he could, and as such, all the proceeds from the auction will go back to supporting the Boys Republic. In fact, McQueen's son, Chad provided some of the general direction for the build, such as the Porsche Slate Gray 22D paint code, which was Steve's favorite color. All the other details, Bisi was free to do as he wanted.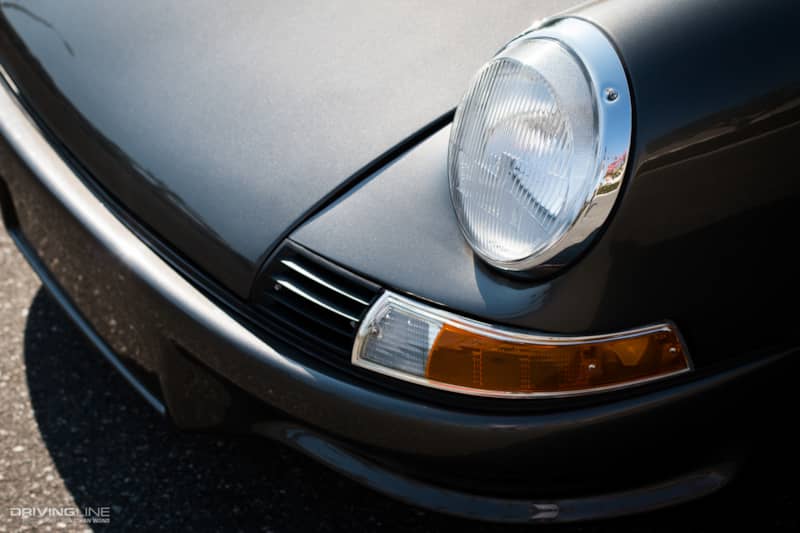 "This car used to have a 3.0L CIS-injected powerplant," Bisi says, "But now the chassis has an updated 3.6L engine that's more commonly found in either an '89-up 964 and 993. It's been backdated to mimic a previous generation 911 originally produced from 1969 through 1973, and the underlying theme was to really make something that he would drive, if he were alive today."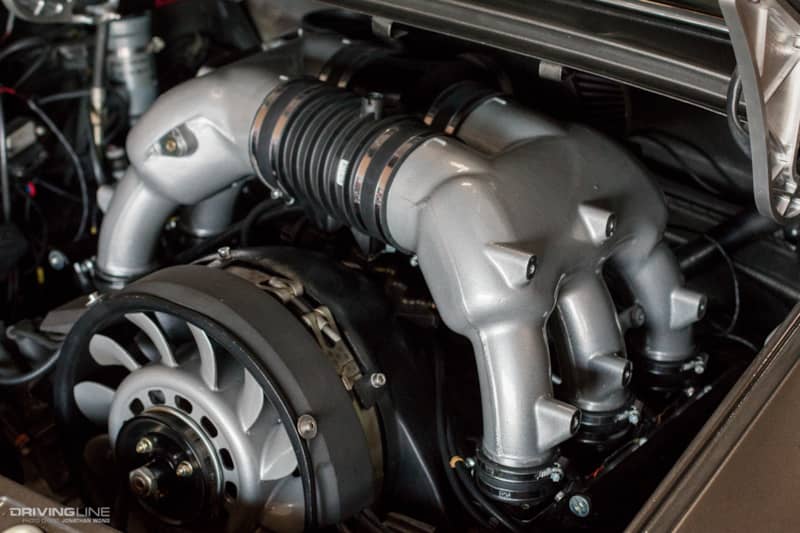 Since Bisi is a master of modern technology, he upgraded the flat six with the latest in air-cooled technology. "The intake plenum is from a 996 GT3, which shares the same bore spacing as the legacy 964/993 engine," explains Bisi, "It uses the same Porsche chamber volume expansion technology (resonance chamber), and with a crossover of 5,600rpm, it broadens the torque and horsepower curves, rendering it superior to the static individual throttle body units." An AEM Infinity 506 ECU controls the actuator solenoid, which has been optimized for both partial and full throttle, and also features closed loop wide-band oxygen sensing for independent banks, as well as a bank-specific knock protocol to prevent detonation on hot days or if low quality fuel is used. Bisi also fabricated a bespoke 3-stepped stainless header with a Bisimoto/Helmholtz chamber exhaust system, which sounds completely out of this world, especially when the car's let loose on the road.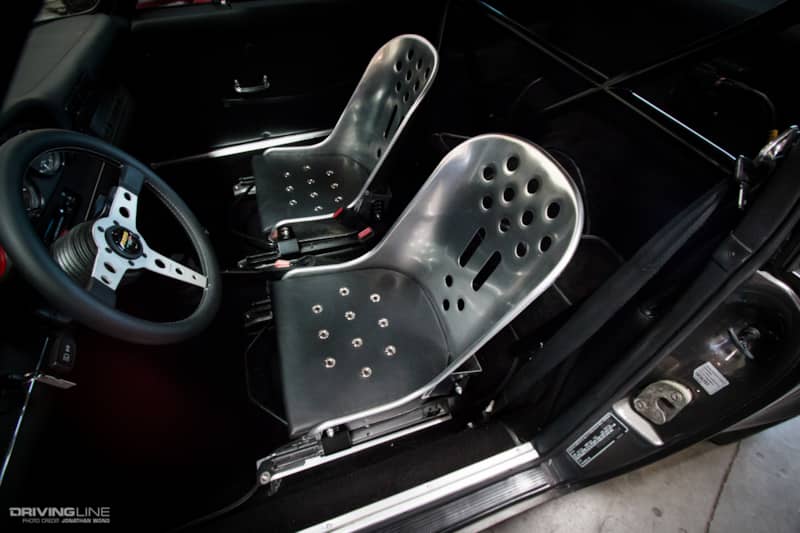 The interior cabin also shows signs of custom upgrades, both classy and retro. The seats are custom, lightweight Bomber-style replacements that have SOS Upholstery leather inserts. A classic MOMO Prototipo steering wheel takes the place of the original Porsche piece, and the rear seats have been deleted and updated with more custom upholstery. Beneath the dashboard is a Rennline foot plate, and a 4-point bolt-in roll cage that was custom fabricated by Bisi takes up any other remaining space that would've made the backseats usable. Other features include aluminum radio and a/c control deletes that have been wrapped in textured leather by Collins Auto Trim, along with vintage RS door panels; the nice finishing touch is the signed vehicle build plate.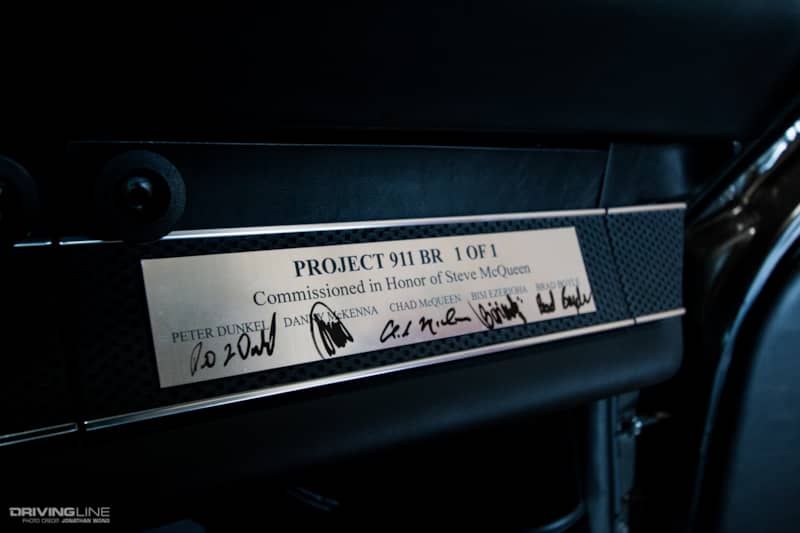 You're unlikely to solicit Bisi to build another vehicle of this caliber as it remains very special to him and he was committed to delivering a unique build to his client. Then again, his typical customer wouldn't want anything similar, and if given the chance, he'd give them a one-off with its own signature features. If you're dying to get your hands on the Bisimoto 911BR, it sounds like the only way you can is if you won the Mecum auction. And you know what that means: you're already assed out.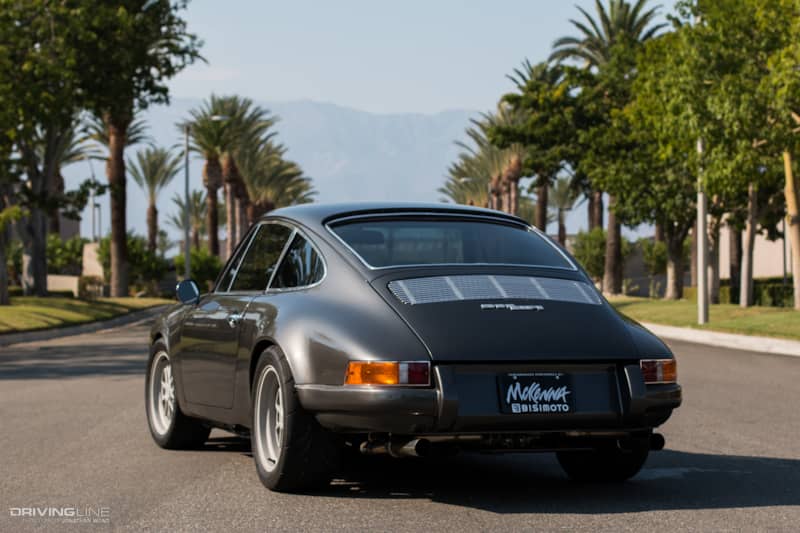 SPECS
1980 Porsche 911 SC "Bisimoto 911BR"
Engine AEM 2-bar MAP sensor; sequential fuel injection with CAN BUS communication protocol; Porsche GT3 intake plenum with individual throttle bodies; Rothsport fuel rails, single belt pulley system; 993 fuel pressure regulator; Bosch EV14 injectors; power steering block-off plate; Bisimoto 3-stepped stainless steel header with Burns Stainless collectors; Bisimoto/Helmholtz chamber exhaust system; Vibrant 2.5" v-band clamps; PTB 304 stainless hardware; Guldstrandpro Mil-spec engine wiring harness
Drivetrain Action Clutch 6-puck 2MS assembly; lightweight flywheel; Porsche 915 5-speed gearbox
Engine Management AEM Infinity 506 ECU
Suspension Bisimoto coilovers with inverted shock bodies
Wheels 16x7"/16x8" Fuchs-inspired wheels
Interior custom Bisimoto Bomber aluminum seats with SOS Upholstery leather inserts, VDO 11K tachometer, aluminum radio/air conditioning delete and 4-point bolt-in roll cage; Rennline foot plates and luggage hardware; backdated console-less interior; MOMO Prototipo steering wheel; vintage RS door panels; custom signed vehicle plate
Be sure to look for our special 360 virtual reality ride-along in the Bisimoto Porsche 911BR coming later this week!