The Power of Posi: Why Every Muscle Car Needs LSD & How to Stop "One-Wheel Peels" for Good
Want to hear a confession? My dad's 1970 Pontiac GTO has been sporting an open differential ever since the day he bought it back in the mid '90s. In other words, in the entire time I've known the car it's been a "one wheel peel" machine.
With a torquey, bored over 455ci V8 under the hood the GTO has always been happy to roast a single rear tire for as long as you want it to. It's dramatic sounding, and maybe even a little fun—but not having a limited slip rear end is never ideal in a performance car. It can also be a little embarrassing.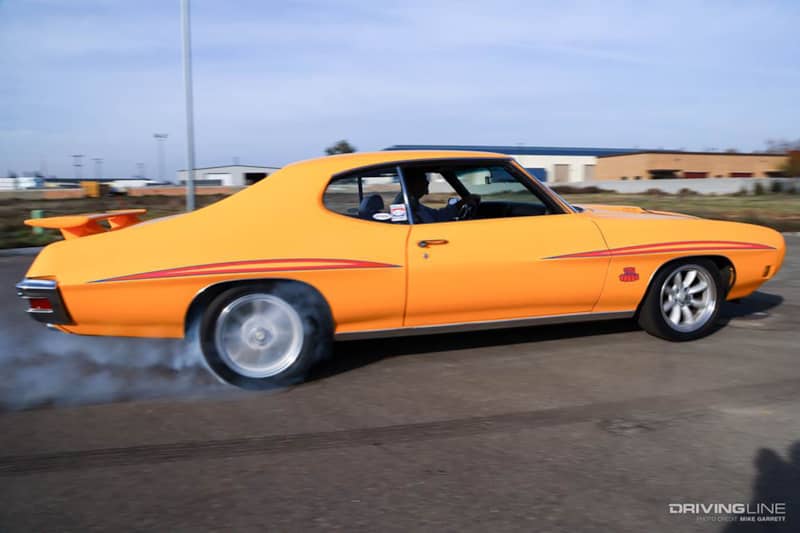 You might be surprised to hear that many of the great muscle cars of the '60s and '70s left the assembly line with open differentials, further hampering their acceleration when combined with the skinny, low grip tires of the day.
Called by many different names, depending on which brand you are dealing with, a "Positraction" unit uses clutch packs to send power to both driven wheels and prevents tire slip. In the modern era, it's really something that no performance car should be without. 
As for my dad's GTO, we aren't sure if it had Positraction when new, but the factory rear end was blown up at some point in the '80s and the previous owner replaced it with an open differential 10-bolt "BOP" (Buick/Olds/Pontiac) rear end. Even worse, the replacement rear end came with a low 2.76 ratio.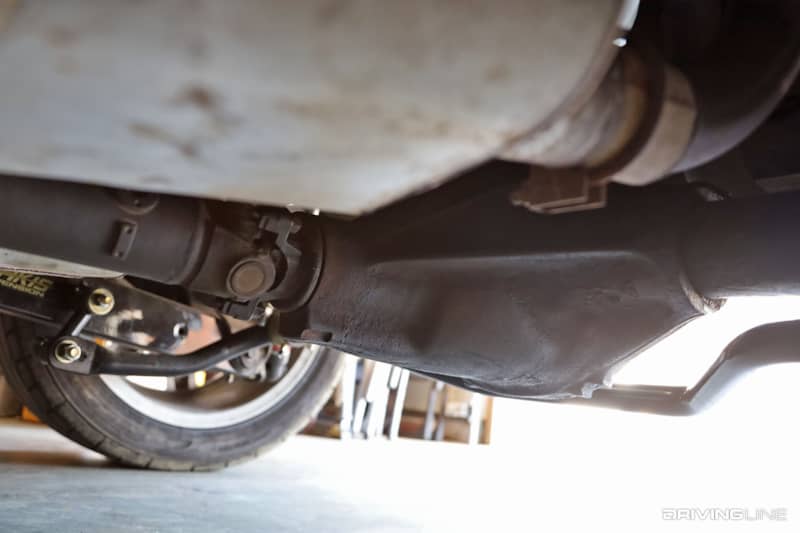 While good for highway cruising, the 2.76 rear end wasn't great for performance and when combined with the open differential, the car always felt hindered at the drag strip or on the street.
When it comes to the tire side of the equation, that part had already been addressed thanks to the set of 255-width Nitto NT555 G2 high performnace summer tires we'd previously fitted on the car.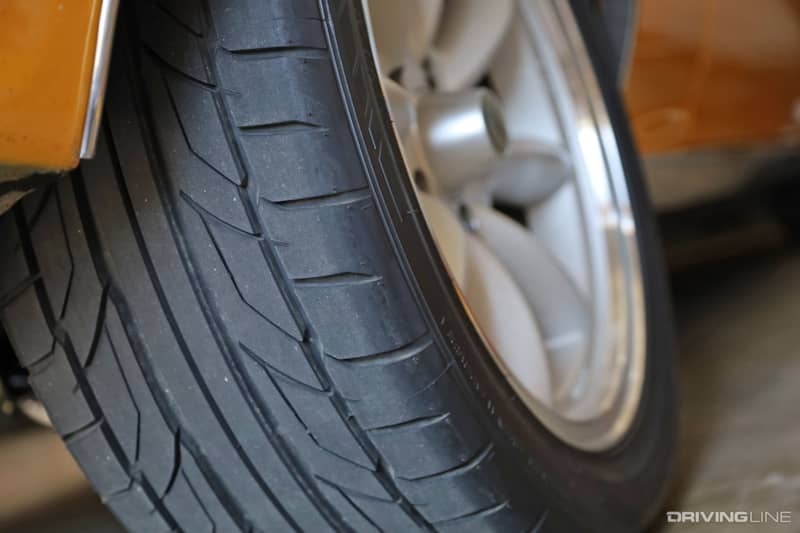 A rear-end upgrade had long been on the wishlist for the car, and after watching me drag race my own Mustang at Irwindale this year, my dad was inspired to finally make the change.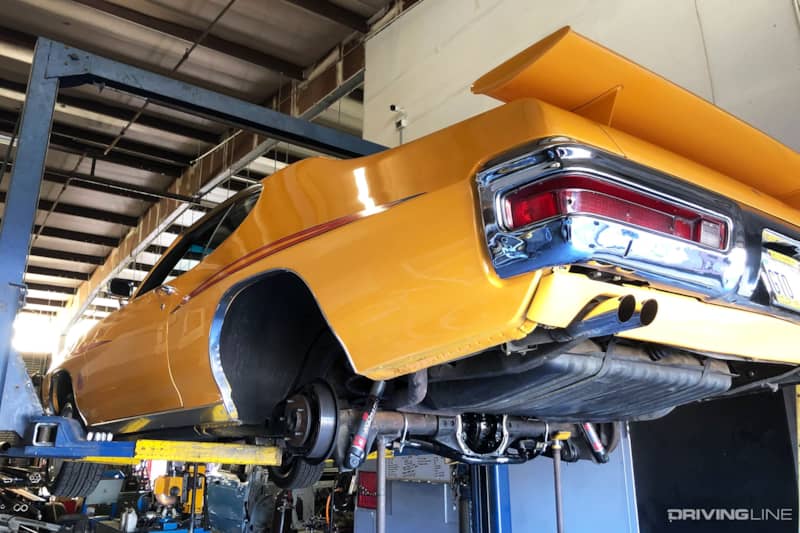 Unless you have a ton of mechanical expertise and a wealth of tools, tearing open the rear end to install a limited slip unit and a new ring and pinion is something that's probably best left to pros.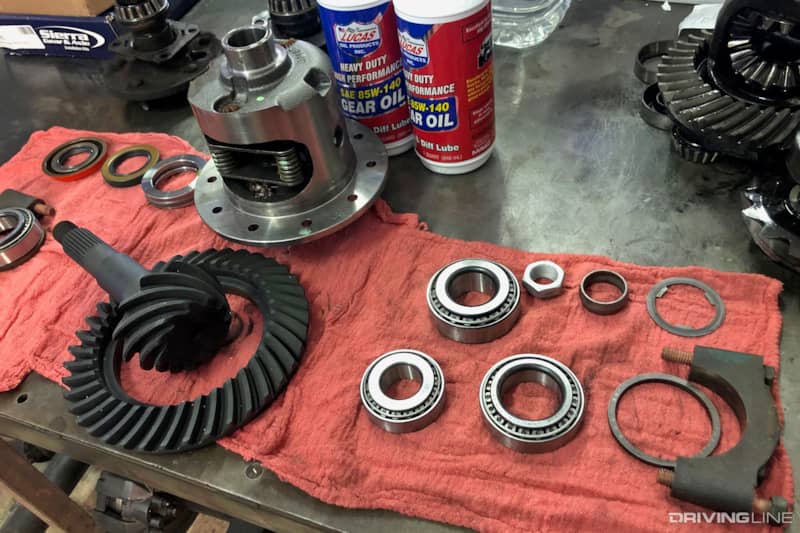 After getting in touch with a local performance shop called Finishline Speed Supply here in Central California, we spec'd out a brand new Eaton positraction unit for the 10-bolt rear end along with a new ring & pinion.
When it comes to acceleration, changing the final drive ratio can bring incredible gains—but one also has to balance acceleration and highway cruising manners. This will of course depend on how you use the car.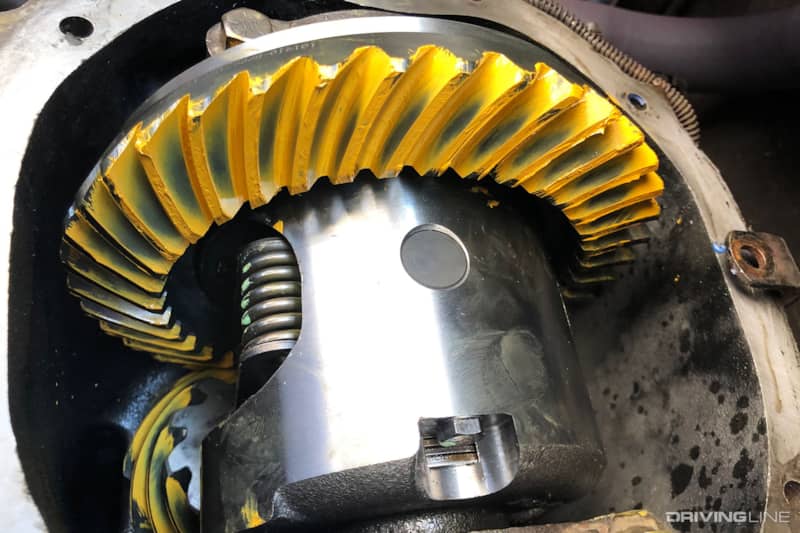 For the GTO, it's a pure weekend car but also one that sees road trips fairly regularly so a 3.55 rear end gear made a lot of sense. With that ratio you get a significant improvement in acceleration without dramatically hampering the car's cruising manners—even with the TH400 automatic transmission.
Once the parts arrived the process was quick and straight forward, with all the work done in about two days time. Needless to say, both my dad and I were excited to see how different the car would be after the install.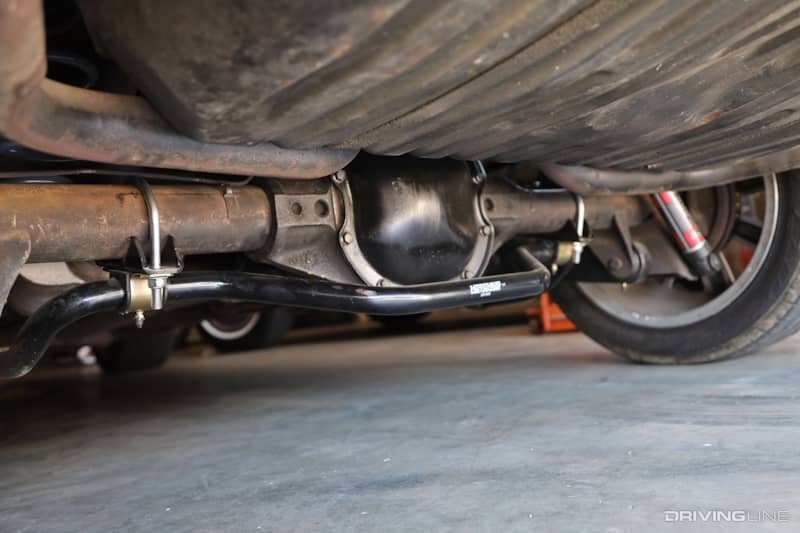 After going through the recommended break-in process, we were pleased to see the improvements were just as we hoped. While nothing changed in terms of horsepower, the car accelerates with a lot more authority thanks to the more aggressive 3.55 gears in the rear-end.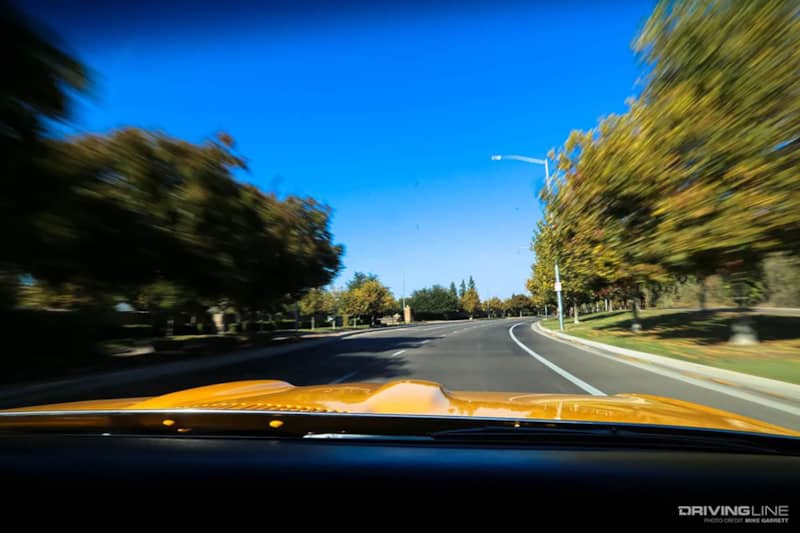 And while the GTO used to roast one tire with absolute ease, with the new Eaton posi unit (and the grippier NT555 G2s) inducing a wheelspin requires some serious effort. This is how the car should have always been.
All told, for parts labor and everything the entire install cost about $1,600—not chump change, but an entirely reasonable amount considering how much it has transformed the car.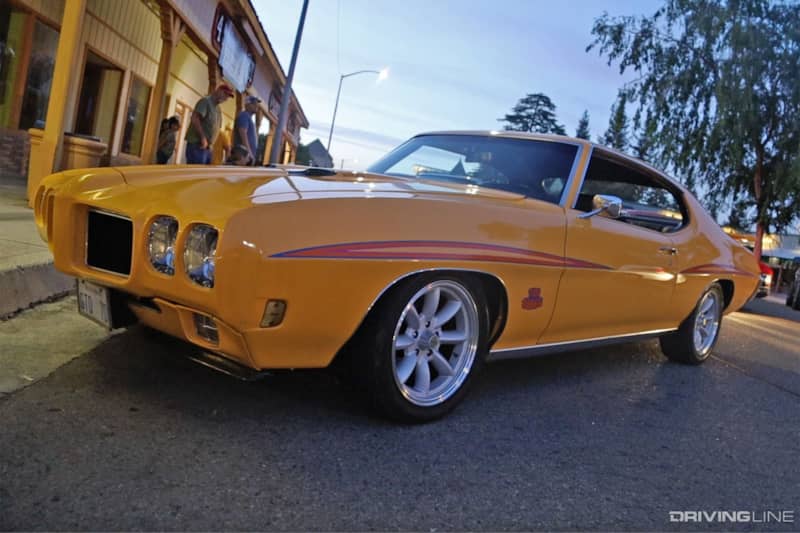 Now with a wheels and tires, suspension, and now the rear end addressed the GTO now actually feels quite balanced for its power level. It won't rip your face off with acceleration or handling, but it just feels so much more cohesive than before.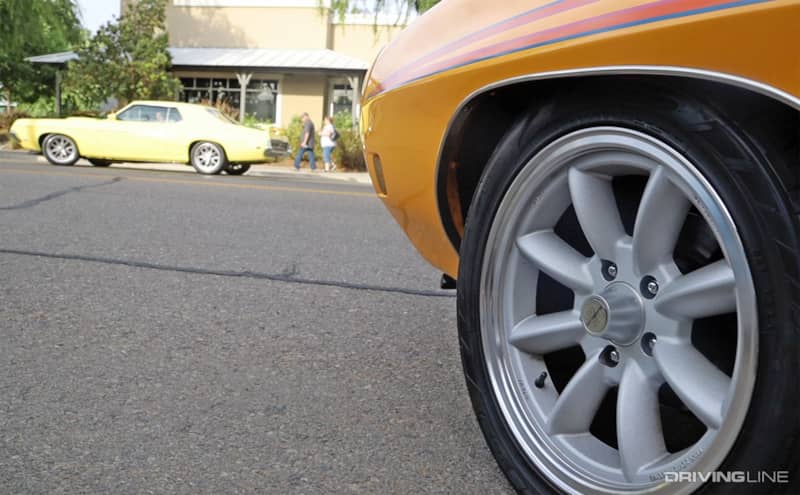 More importantly all the basics are now in place for real power upgrades should we decide to go that route.
Sorry, one wheel peels, you are now a thing of the past.
For more on the GTO's setup, you can check out the breakdown and review of the wheel and tire combination right here.