1000-Mile Real World Review: Nitto NT555 G2 Tires on a '70 Pontiac GTO
Last week I had chance to take a cruise with my dad in his 1970 Pontiac GTO, a car that's been in my family since 1994 and in recent years has started down the path of resto-modding. A little over a year ago we fitted the car with a full TVS suspension setup from Hotchkis Performance and at the same time installed a set of 17" Trans Am Race Engineering wheels with Nitto NT555 G2 tires.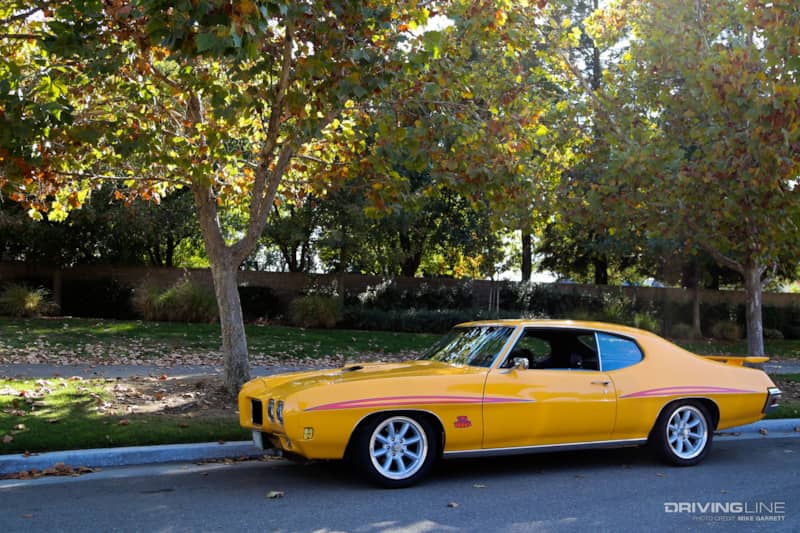 After over a year of driving the car with the new rubber, including local cruising and a long road trip to Reno, Nevada and back I was curious to get my dad's impressions of the tires, because any car enthusiast knows that tire selection is not something to be taken lightly—especially on a beloved car like this GTO.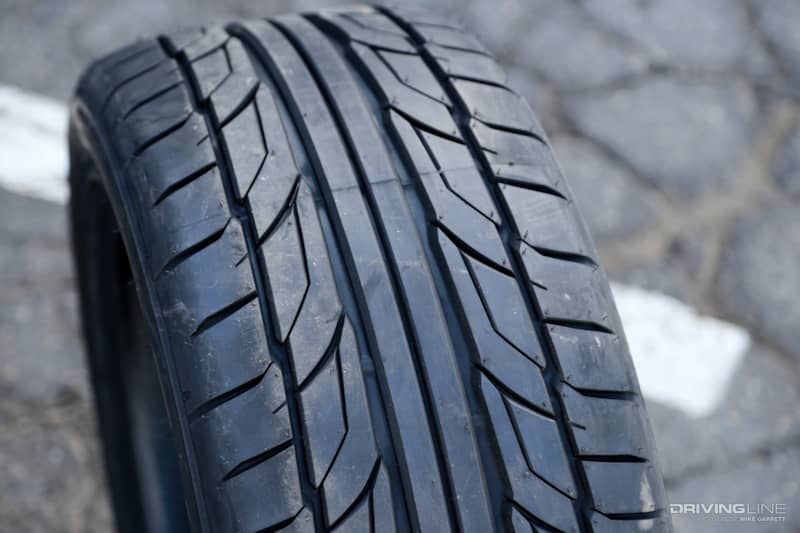 After decades of running stock-spec tires and suspension, the upgrades we did to the car made a huge difference in how it drives—with larger, modern tires being one of the major improvements.
And, while the GTO has yet to visit a track day or autocross with the new tire setup, one simple drive around the block was enough to feel the differences the tire upgrade has made.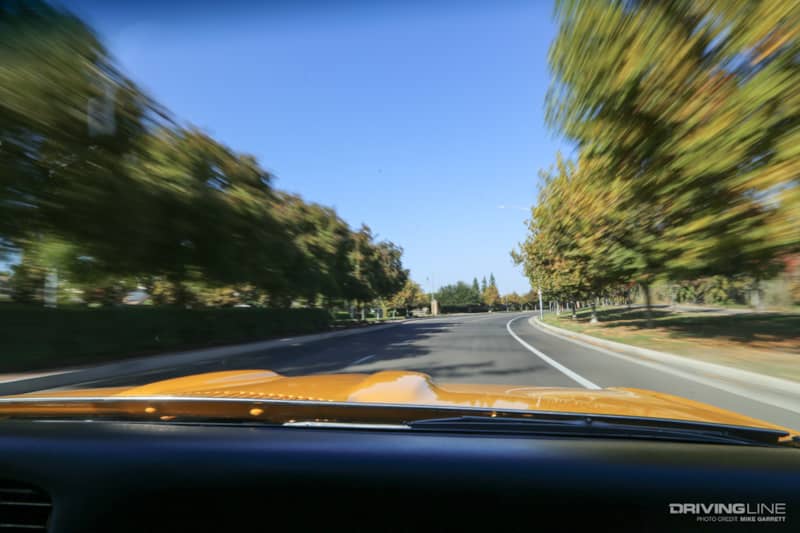 While it still has the character of a vintage muscle car, the GTO drives and corners with a newfound confidence. Not the wallowy feeling you get when you drive a lot of old muscle cars—and so much of that comes from the tires.
This was one of the points my dad reiterated, as he also owns a 1969 Hurst Oldsmobile 442 which is an all original, numbers matching specimen on its original 15" wheels and tires. Driving the two cars back to back, as he sometimes does, he says it's hard to believe the two of them are built on the same General Motors A-body platform.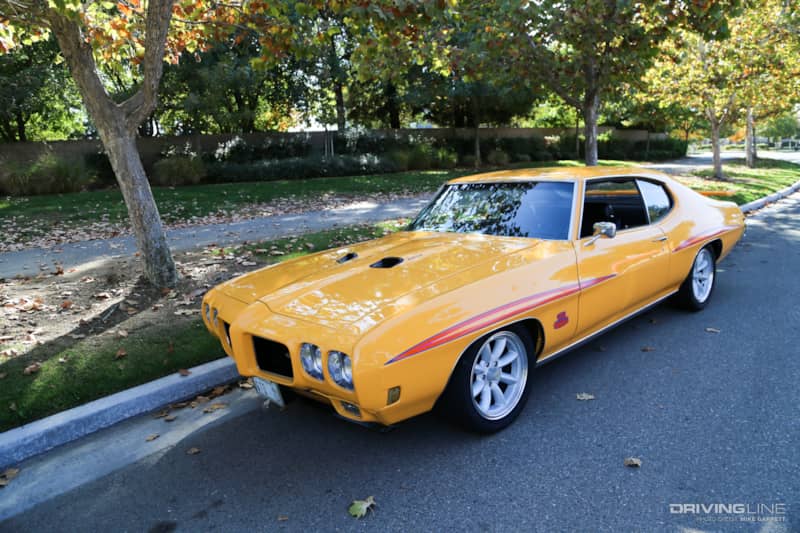 While the GTO used to squeal and roll at the slightest thought of taking a corner at speed, there's a confidence to the car that just wasn't there before. And with the impressive traction and performance of the G2s, even the relatively modest 255-40-17s mounted on this car deliver a massive improvement.
With its old tire setup, the GTO always felt like it had too much power—even if the 455ci V8's output wasn't earth shattering. But now with the G2s on the car my dad says it feels like the car could easily handle more thrust.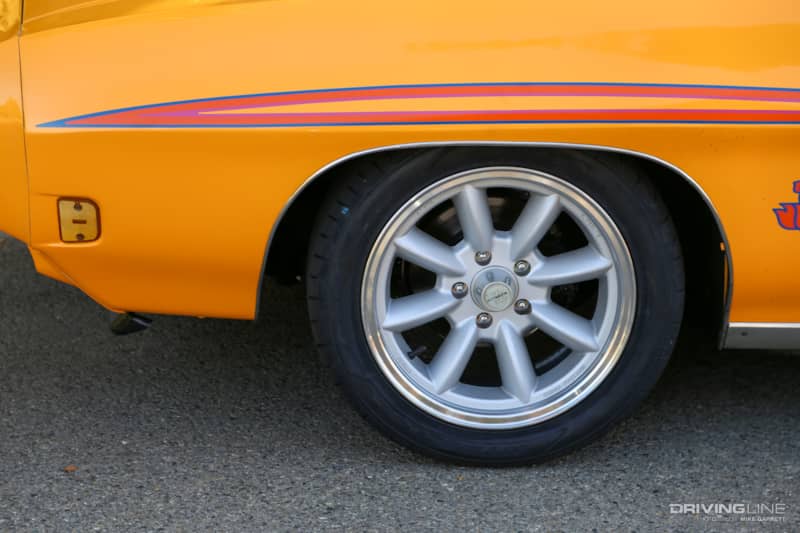 Adding more power and performance are things that we plan on doing to the car in the coming months, and the wider, stickier tires are something that will allow us to do so without overwhelming the 50-year old chassis.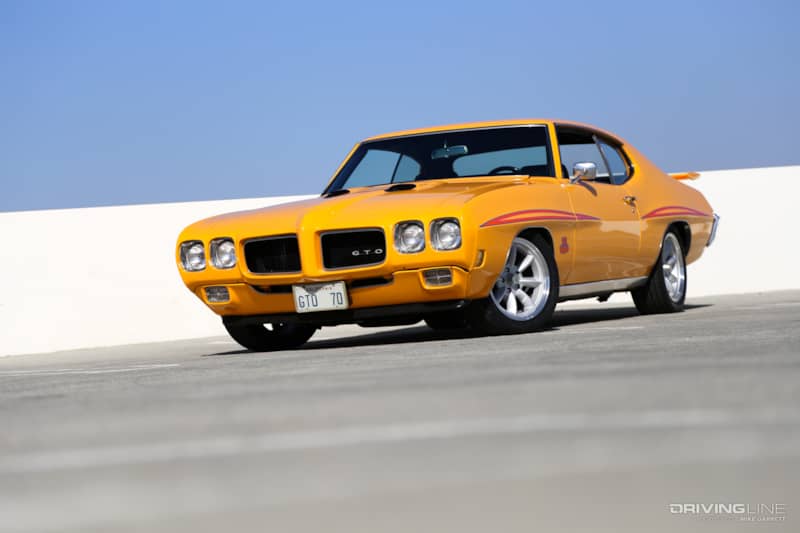 At the same time, the tires are still perfectly suited to relaxed cruising and long road trips—with the 17" tire size providing just the right amount of sidewall to not look out of place on a classic muscle car.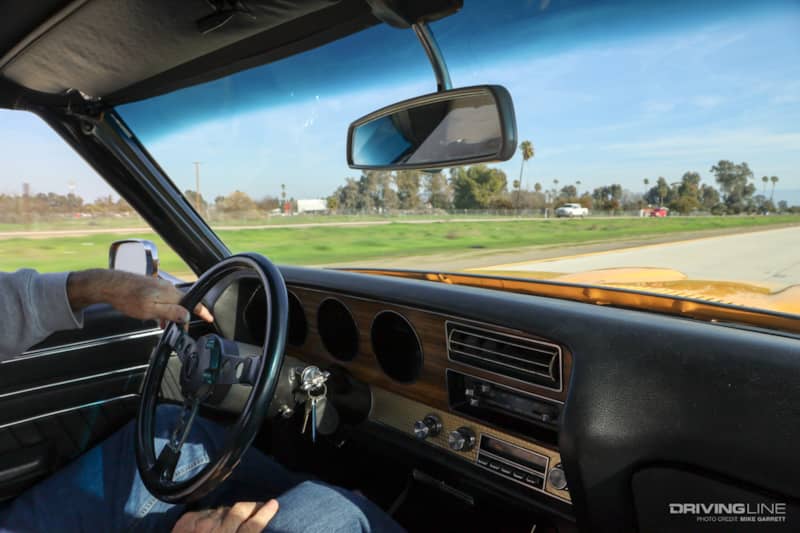 And last but not least, while traction was greatly improved with the new tires—the old GTO is still more than capable of doing a smokey burnout if you wish. It just requires a little more effort. We wouldn't have it any other way.
All in all, whether it's a full pro-touring build or a resto-mod project like this one, the Nitto NT555 G2 is an ideal choice that delivers great results in all sorts of driving situations. It's easy to see why they've found a home on so many different types of performance cars, both daily drivers and weekend warriors alike.
Speaking of that aforementioned road trip, you can check out our recap of cruising at Hot August Nights in Reno right here.