The Real Life of Shannon Campbell: Watch "Shannonigans" [VIDEO]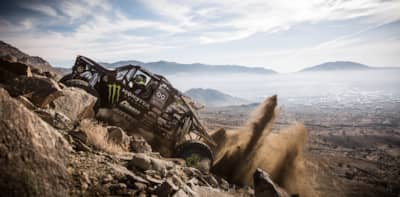 Join in for a fun glimpse inside the world of the Campbell family with Shannonigans, a 4-part web series that will give you an inside look at their incredible full-throttle life. If you're not familiar with the name Shannon Campbell, you're definitely not into off-road racing. Shannon is a legend in the rock crawling and off-road racing world, and conquering King of The Hammers once wasn't enough for Shannon Campbell. He's gone on to win it a second time around, plus has brought his son and daughter into the racing game as well.

The Campbell family pushes the boundaries of what you can do in a race buggy - and their full-throttle life continues off the race course as well.
Click below to watch the newly released Episode 4 or click through below to view the whole series!
Did you miss previous episdoes? Catch them here!