The Year of Vaughn Gittin Jr.
Imagine you're the one who takes a motorsport that finds its roots in Japan and helps make it become as American as apple pie. Then launches a sub-brand within the Ford/Mustang universe, one that's so popular, it gets people describing you as a new-school Carroll Shelby. You take on any form of motorsport that can possibly be taken on, some dangerous, some not even on paved ground — they're equal parts thrilling and scary — and yet you call it "fun having," for crying out loud. You are not afraid; you face these challenges head on, succeed and ask for more. You are Vaughn Gittin Jr.
We sat down with the professional Fun Haver himself to learn about his road to success. Listen up.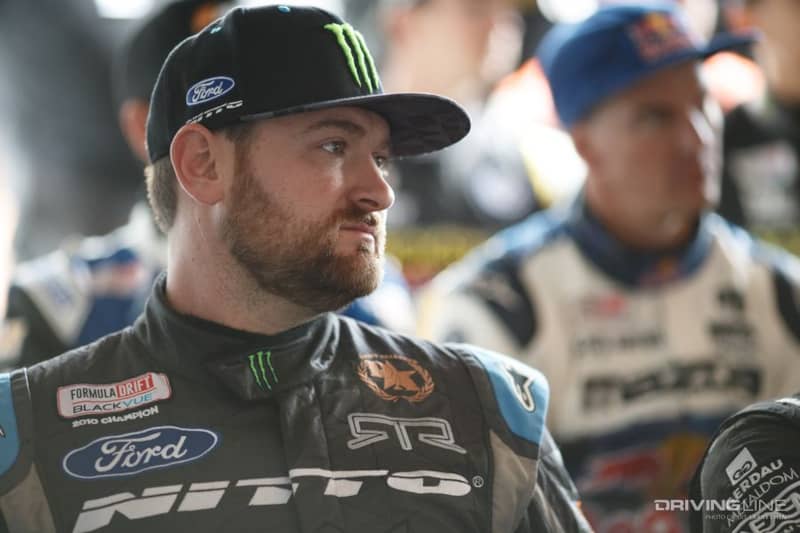 How did you get into drifting?
Vaughn Gittin Jr.: I fell into drifting by accident as I was looking for parts to build my 240SX. Although I was very much part of the import scene, it was more so just me loving cars. Once I found drifting, I quickly began to love everything about it — the people, the lifestyle and, most of all, it was doing cool stuff with cars. The sport was very much like me to the core, so that's why I spent every dollar I earned to keep doing it as a hobby — and later on as a career.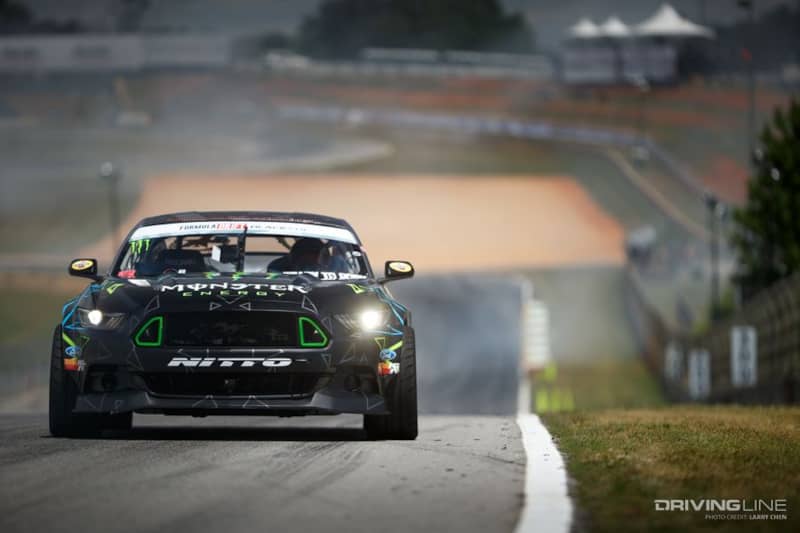 What steered you away from imports and into a Ford Mustang?
VGJ: In 2005, Ford debuted the S197 Mustang, which I thought looked super cool and would be an amazing opportunity to bring an American muscle car into an import-dominated sport that was drifting. My team at the time wound up buying one at $5K over sticker and built it into a competitive car that I absolutely fell in love with. We had significant success with it during its debut year, winning D1GP's USA versus Japan event, which was a shot heard 'round the drifting world. That's really what started my relationship with the Ford Mustang.
Sounds like you and Ford were meant to be then?
VGJ: Actually, it wasn't an immediate relationship with Ford, and I tried everything I could, basically jumping up and down screaming, "Look at me! Look at me!" It wasn't until 2007 that we finally formed something — mainly parts support — but it didn't matter; I pushed on as hard as I could to prove my worth. In 2010, I was able to finally secure a contract, providing support to their operations, which included helping them during the 2010 Mustang reveal by driving the car out with [Ford] President Mark Fields as my passenger. From then, I started to live the drifter's dream. I even took my Mustang all over Japan to drive at all these iconic tracks, and Ford made it happen.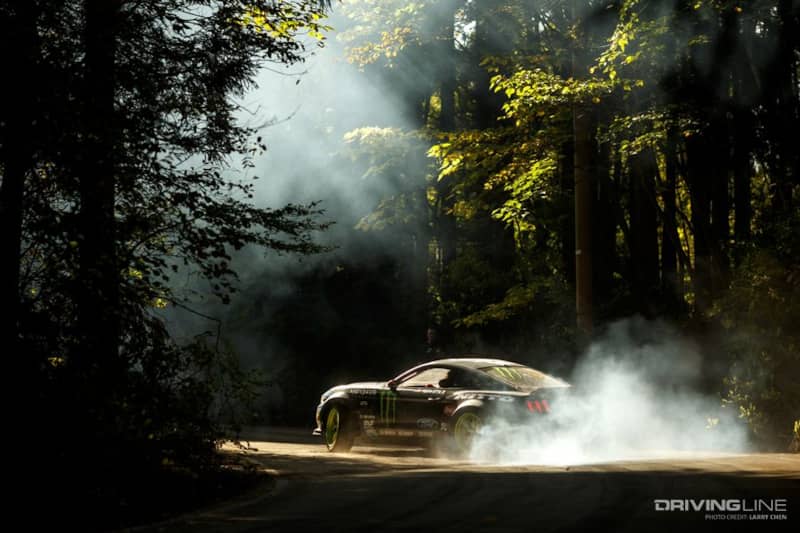 Did you think that drifting as a hobby would eventually amount to what's happening now? How crazy is this, and knowing Ford has your back?
VGJ: All of these accomplishments for me didn't just happen. Each one is a result of hard work, so I can't really say I'm surprised. Looking back, it's insane; if you were to go back to the start of drifting and say, "In 2005, some dude from Maryland is gonna come beat nearly every D1 champion in a Ford Mustang," you'd say, "Yeah right, are you crazy?" For this sport, passion and commitment are vital, and with them you can achieve the impossible. Doing what people say can't be done and pulling it off is a very rewarding thing. I've heard a lot of "you can't" throughout my life, but all I acknowledge is "I can." To have Ford support drifting all these years later is amazing. I've worked my ass off to show and create the value to a company like Ford that's willing to take risks and do cool new things.
Tell us more about your relationship with Ford Performance: Is it exciting being part of their team?
VGJ: Ford's always focused on creating good product. I felt that passion from everybody that I've worked with in Dearborn, and I was passionate about doing my part to help. They're absolutely killing it. Ford Performance is focused on putting out these really cool cars, supporting really great drivers and athletes, and is all about doing these things that many don't think they can do. To have a company that puts its efforts where its mouth is and doing the things they say they'll do makes me extremely proud to be working with them. I'm not surprised, though, because behind the scenes, everyone's doing their part and working hard to achieve the goals.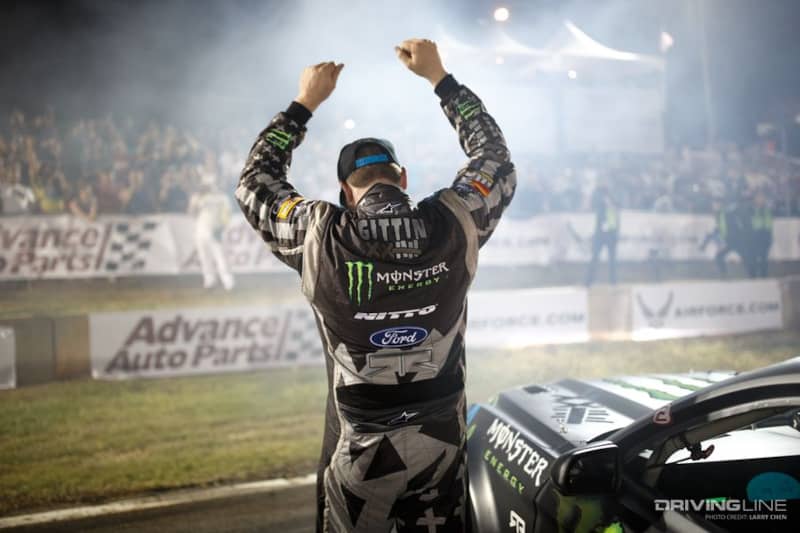 You're having quite the year with the new Mustang competition car. How did you get it dialed in so quickly?
VGJ: Debuting this latest Mustang in 2015, we did a lot of testing and development to get the car into the competitive form it's in today as a serious weapon. After making my first pass with it, I instantly became re-inspired — the car allows me to be more of who I am when I'm behind the wheel. I have the freedom to drive it how I want because of the way it works — it's amazing. We're still working every event to figure out what works best, and I've been able to unlock something within myself this year mentally to drive my best. From a team standpoint, the communication has been amazing as well, to set up an entirely new car, get it track ready, qualify and compete, win and be able to battle for a championship is unheard of in our sport. I'm very proud of my guys and appreciative of the support we've had from all our partners to be able to build the car, especially Ford Performance.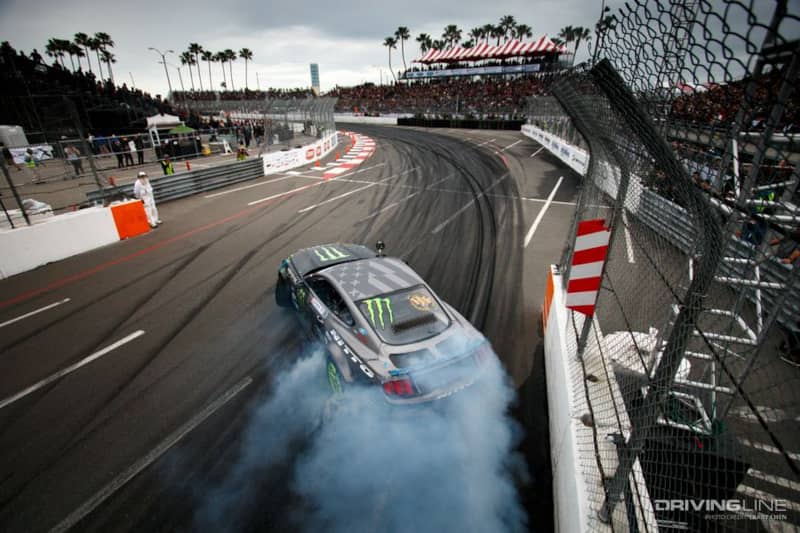 One huge part of your success is the tires you use, and Nitto is a highly valued partner. What has it been like working with them?
VGJ: Since my first year onboard, Nitto has been fully supportive of coming onboard and helping me achieve my goals. There's nothing more you can ask for from a partner. Through chasing these goals, we found some things to enhance the performance of the NT05s, and they prioritized the enhancements and delivered an incredible tire! Nitto is all about the enthusiast; I am an enthusiast, and for a company to focus on getting those enhancements to the market so quickly only proves how much they care and really shows how next level they are. We've been extremely competitive because of their tires, not only in Formula Drift but every type of motorsport or vehicle I get involved with. No matter the terrain, if I'm jumping or drifting, Nitto's tires have handle it impressively.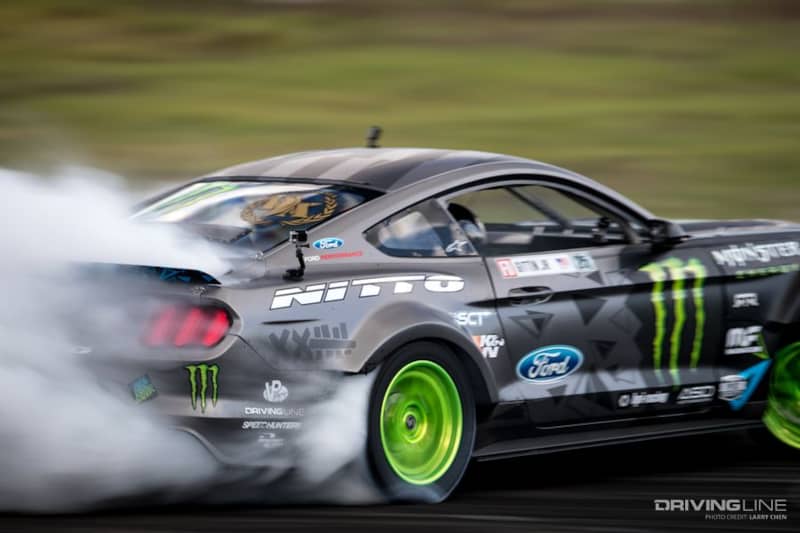 You've quickly become an icon in the Ford community. Isn't that nutty?
VGJ: Being compared to legendary automotive icons because of my involvement with my RTR brand, or simply being mentioned alongside them — guys like [Carroll] Shelby, for example, in the Mustang world who've been doing their thing for so many years longer than I have — while being able to inspire and influence the next generation and giving current Mustang owners something to be proud of, is humbling.
What's it like having your own lifestyle brand with RTR? How did it come to be?
VGJ: When I first got into Mustangs, I quickly realized why I wasn't a Mustang fan at first: It was because I didn't want what my dad liked; I needed something that would resonate with me. With RTR, I wanted to help create a brand for the Mustang that my generation would appreciate, offering a more modern interpretation of what a Mustang should be, and the result is a more aggressive and contemporary take on the car. Through passion and hard work, RTR is now one of the most iconic brands in the Mustang community, a true lifestyle brand that all types of enthusiasts are gravitating toward. Being compared to Carroll Shelby is insanely flattering, and those are some serious shoes to fill. But I don't want to be the next Shelby; I want to be the first me.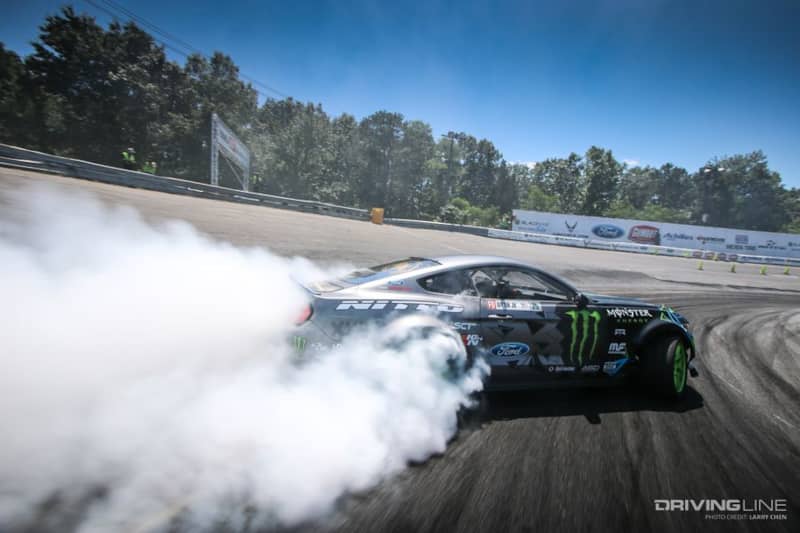 You're traveling all over the world, showing your driving skills to motorsports fans wherever Ford goes. Do you think you'll ever step away from drifting?
VGJ: I'll always continue to be focused on my passion of drifting in some capacity and continue my quest of being the best professional fun-haver I can be. I'm excited to go back to King of the Hammers next year, maybe jump in a Rallycross car, do some time attack racing or go racing around Europe with my Mustang.  
How do you want to remembered after you've hung up your driving shoes?
VGJ: When all's been said and done, I hope people not only remember me for my accolades on the track and my "go as hard as possible" attitude but more so for the mindset I've put forward that you can do anything you want as long as you work hard — trust me, it's contagious. Stick to chasing your dreams and do whatever it takes to achieve them. Be inspired and have as much fun as possible during the process. That's what I'll continue to do for as long as I can!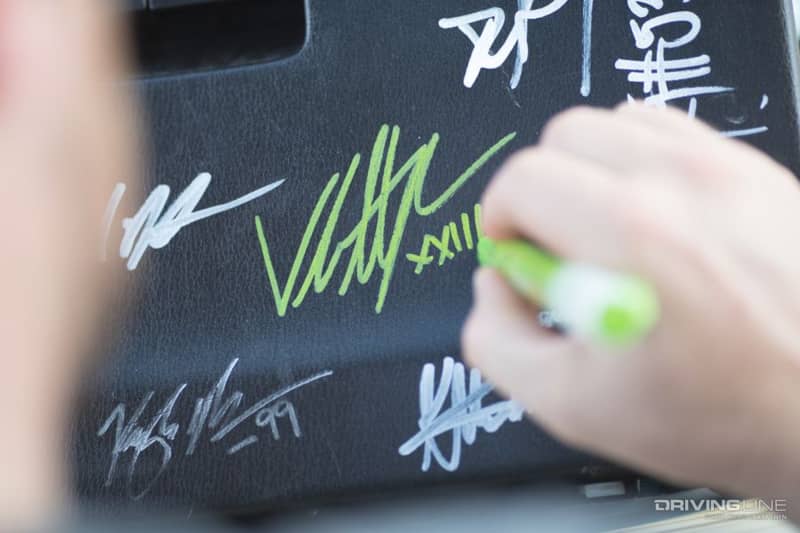 Lastly, what would you like to say to your fans?
VGJ: There are always positives and negatives, especially when you've been in the spotlight as long as I've been. I have some of the coolest fans, and when I get to meet them it's a mutual excitement. To continue receiving that unconditional support is a big part of my success. My supporters are my inspiration and the reason why I can live my dream and continue chasing it. I'm forever indebted, that's for sure.
(Photos: Larry Chen)