Then & Now: How Micro Machines Influenced Toy & Car Culture in the '80s
If you've browsed the toy section at your local store in the last year or so, you may have noticed a familiar name has returned to the toy vehicle aisle: Micro Machines.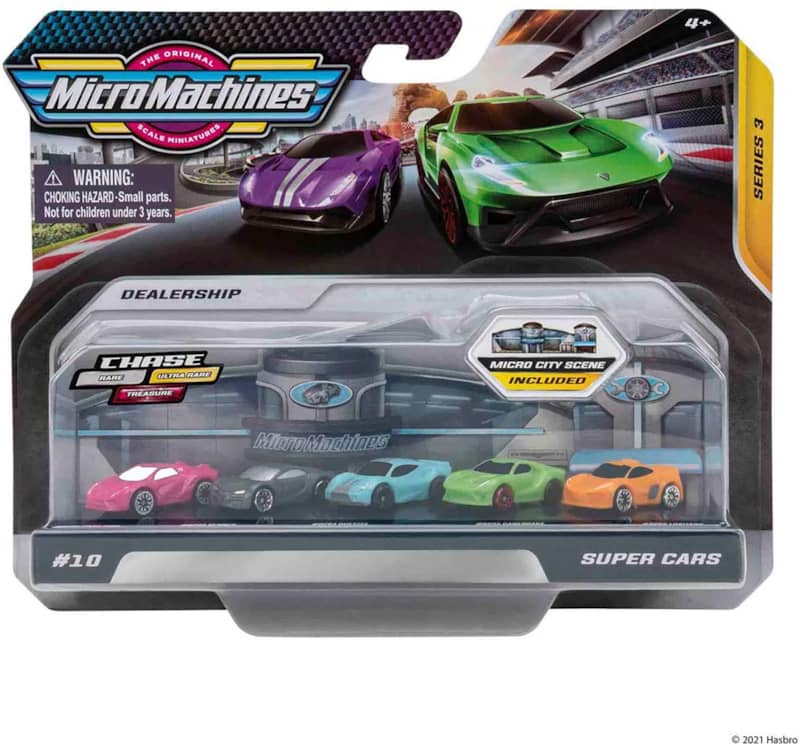 2020 saw the reintroduction of the pint-sized cars from Hasbro and while it's great that the brand is back, it also has us getting nostalgic about the original Micro Machines.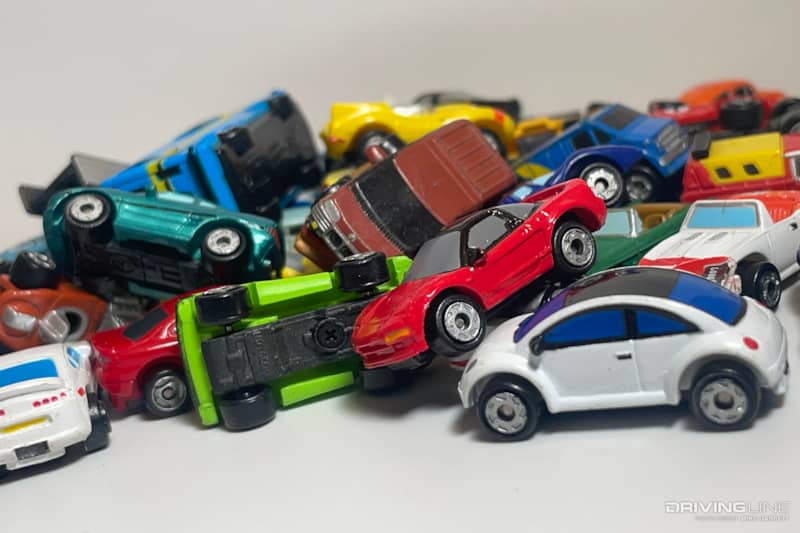 Like many kids who grew up in the late 1980s and early '90s, Galoob's original Micro Machines were directly in my wheelhouse, taking a rightful spot next to Hot Wheels and Matchbox cars in helping grow my love of cars as an adult.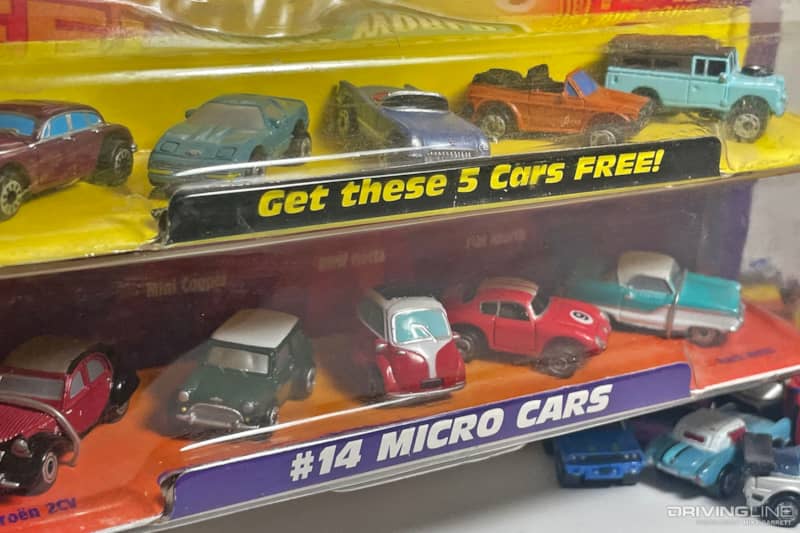 At one point my brother and I must have had over a hundred Micro Machines vehicles, along with playsets like the famous Super Van City, which I recall getting for my birthday one year. Many of those were either worn out from play, sold at garage sales or lost in couch cushions over the years, but I actually still have a fair number of my original Micro Machines from when I was a kid.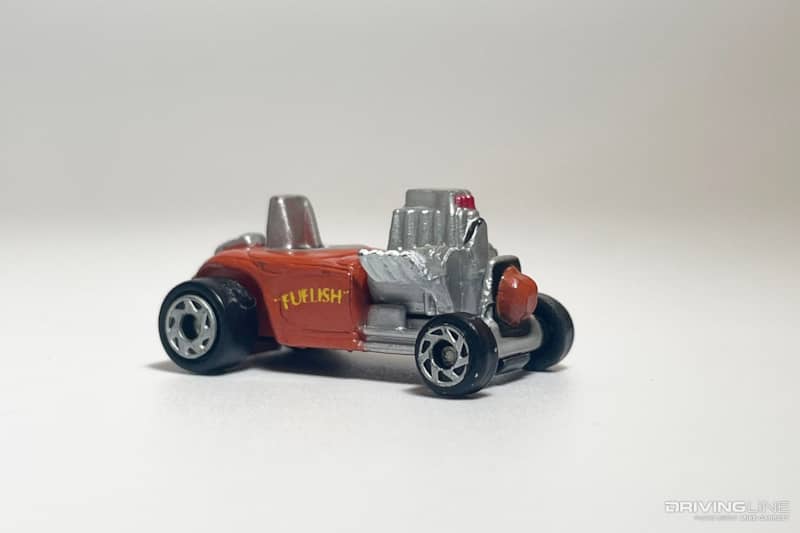 And in the last couple of years I've started buying them second hand at swap meets, antique stores and flea markets—and it's helped me rediscovered what made these things so fun to collect and play with.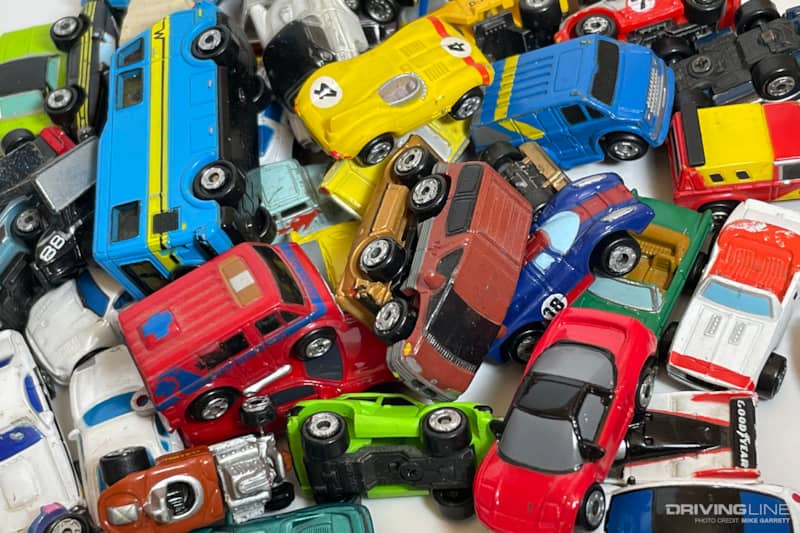 But what really made the original Micro Machines great were that nearly all of them were tiny replicas of real, licensed cars, and for me that was always a big part of the appeal.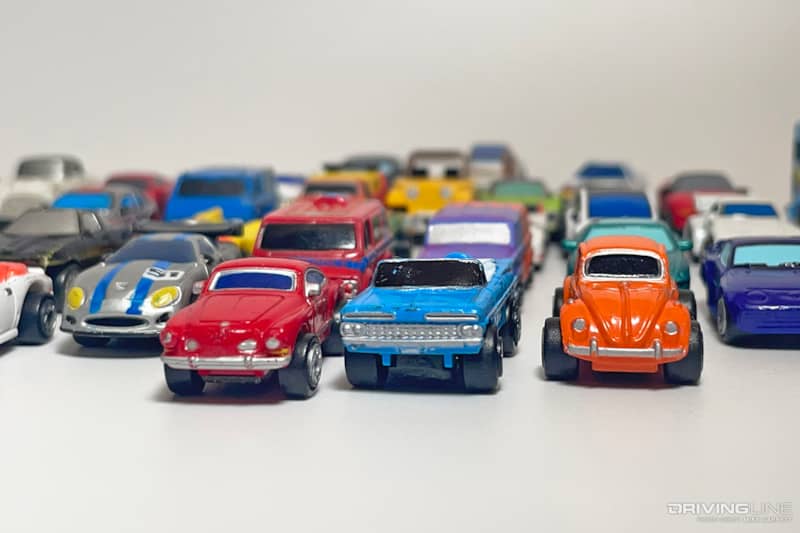 When they first appeared in the mid 1980s Micro Machines were modeled after real cars, and although their portions were slightly cartoonish, they still captured many elements of the real thing.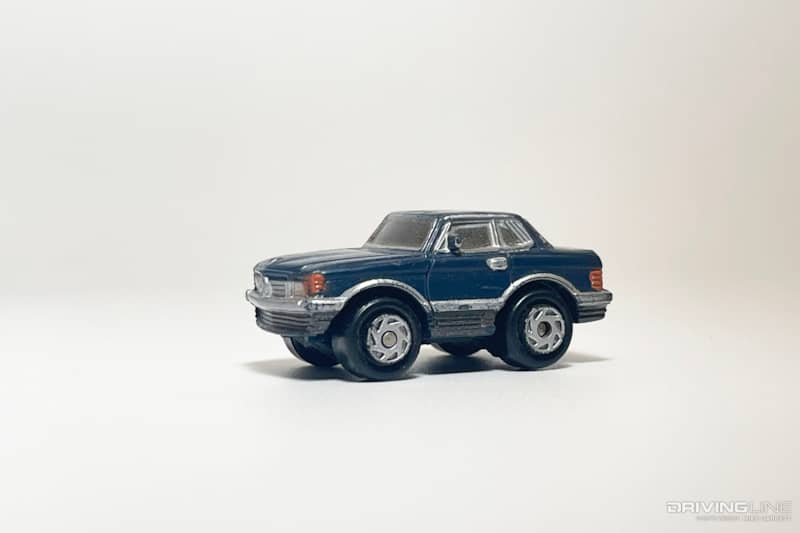 Later on in the 1990s, Micro Machines got even more realistic looking, better capturing both the proportions and the details of the cars. Check out the Toyota SW20 MR2 for example (among some of its '90s JDM brethren).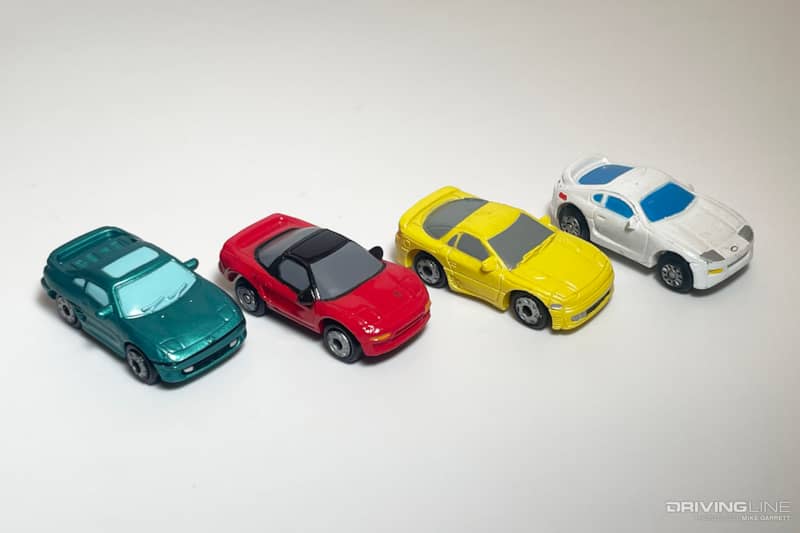 As another example of just how much Micro Machines are part of the world of car culture, check out this of list of available sets from the mid '90s. At its peak, Micro Machines was just as tapped into car culture as Hot Wheels was.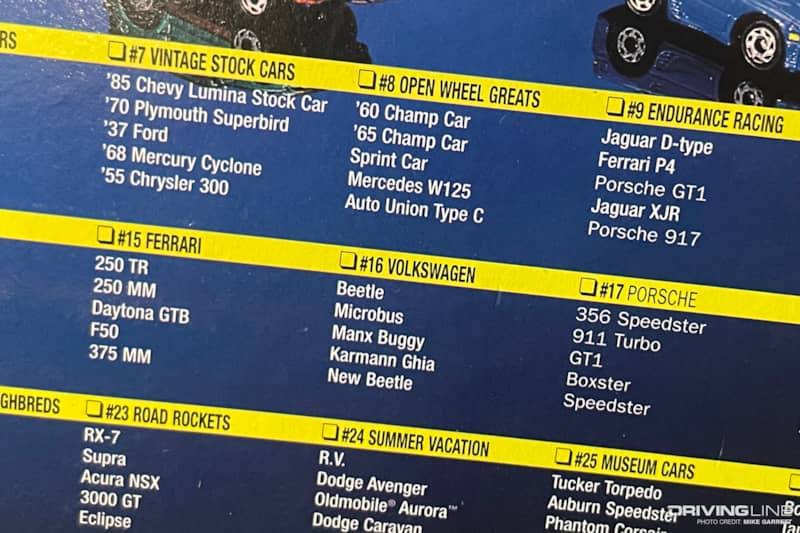 From dragsters and muscle cars to modern race cars and 4x4s, it was impressive just how much detail and style they were able to pack into something that could sit on the tip of your finger.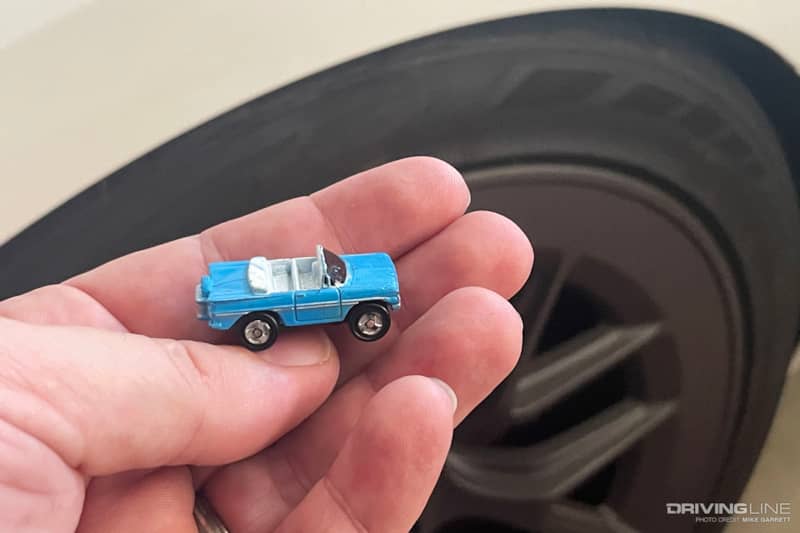 The Current State of Micro Machines
And that was my biggest issue with the new Micro Machines sets. While done in the same spirit as the originals, it's just not the same when all of the cars are generic ones, like you'd find in a cheap video game.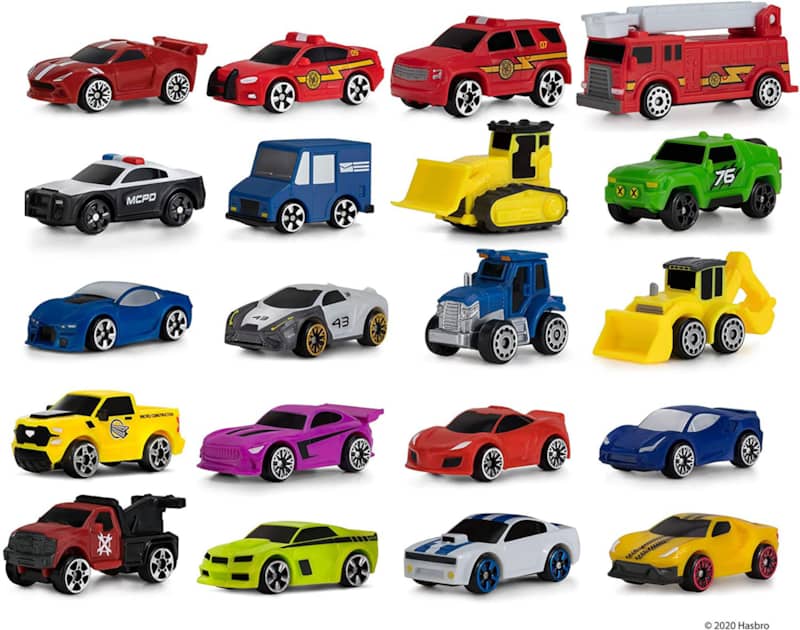 Fortunately, that looks to be changing as licensed vehicles have begun to join the reborn Micro Machines lineup, including a set that includes cars from both Bugatti and GM—and they look to be done quite well.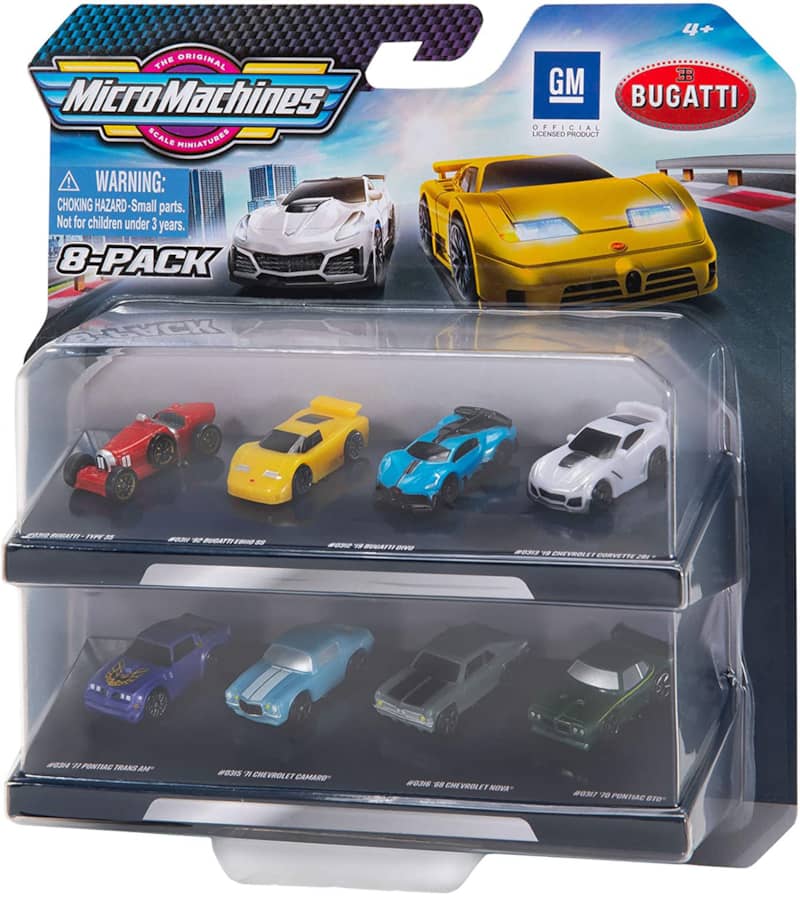 Ultimately, it's great to be into Micro Machines again—whether it's us adults getting bitten by nostalgia and rediscovering their childhood love of Micro Machines, or a new generation of kids seeing them on the shelf for the first time.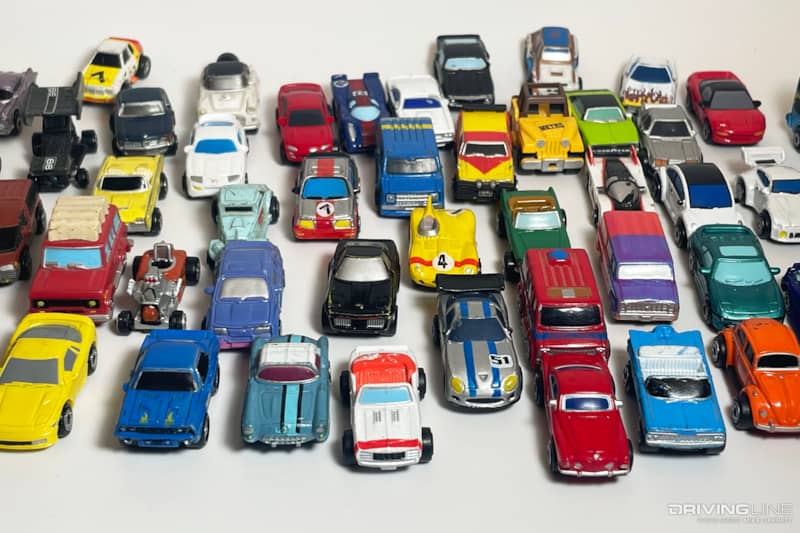 For me though, my biggest concern is going to be how long I can keep my aforementioned collection of "prized and vintage" Micro Machines away from the hands of my four-year old son.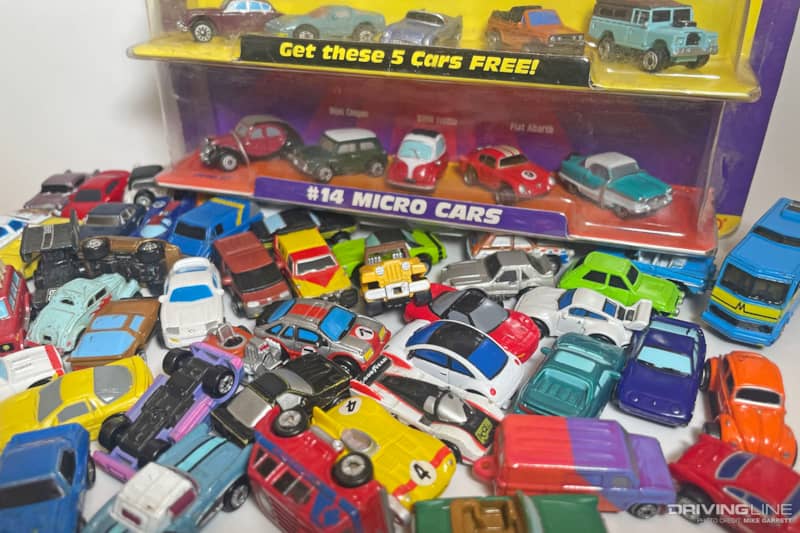 Maybe I'll buy some new ones for him to play with and keep the old ones for me, waiting until they skyrocket in value and I can retire on them...