10 of the Most Iconic Cars From 'Fast & Furious'
We just checked the weather, and it appears we're in store for a record high of engine revs with the recent release of the latest "Fast & Furious" installment. So make sure you have your ear plugs ready (or don't) as we count down our favorite cars from "Fast & Furious."
10.  1980 Chevrolet Chevelle SS
"Fast & Furious" (2009)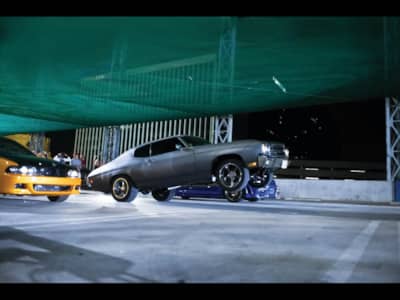 Dom and Brian meet again, and it's only fitting that their reunion involves a face-off race between American muscle and import performance. The beastly launch is one of the franchises most iconic scenes.
9.  1963 Chevrolet Corvette Stringray Grand Sport
"Fast Five" (2011)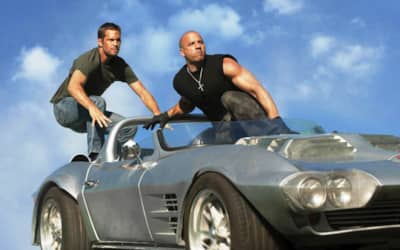 The 'Vette might have been short-lived in the movie, but everyone remembers the scene where Brian does that crazy jump onto the back of the car, only for Dom to drive it off a cliff... (And then there's that unbelievable escape into the water.)
8.  1994 Mazda RX-7
"The Fast and The Furious: Tokyo Drift" (2006)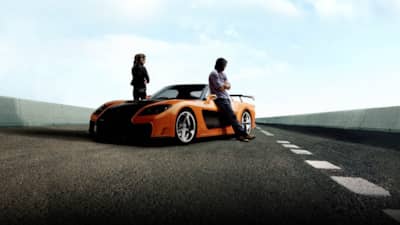 A Veilside RX-7 is amazing on its own, but as Han's drift car in "Tokyo Drift"? Supreme status. Unfortunately, it's also the vehicle Han is driving when he meets his demise.
7.  2002 Mitsubishi Lancer Evo VII & 2001 Mitsubishi Eclipse
"2 Fast 2 Furious" (2003)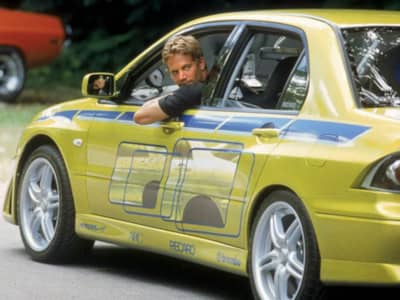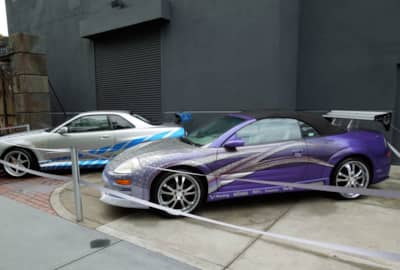 Okay, maybe this is cheating, but it was really hard to narrow this list down to only 10 cars. Out of context, these neon green and purple Mitsubishis are pretty laughable. Pair them together in the world of "Fast & Furious," though, and bam. Visions of Brian and Roman's chase scenes down the streets of Miami. And we like what we see.
6.  1970 Ford Escort Mark I Mexico
"Fast & Furious 6" (2013)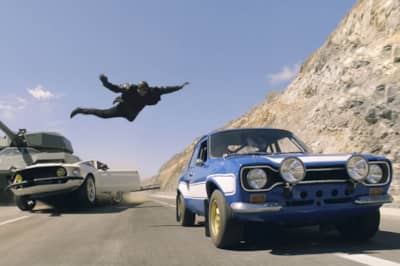 Tank scene. Need we say more? Thought so. Tank you very much...
5.  1998 Nissan Skyline GT-T R34
"Fast & Furious" (2009)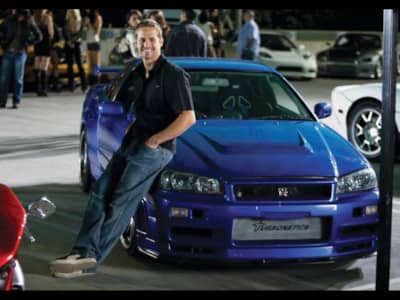 Ah, the infamous blue Skyline that Brian built with parts from two different Skylines, leading us to think, damn, he must really love Skylines. The trinity of Skylines meets its pinnacle when Brian meets Dom again... in a race, of course.
4.  1970 Dodge Charger R/T
"The Fast and The Furious" (2001)
Dom's father's Charger that he rebuilt but never raced — that is, until the epic final chase of the first movie where he goes after Johnny Tran, then faces off against Brian and his Supra.
3.  1999 Nissan Skyline GT-R
"2 Fast 2 Furious" (2003)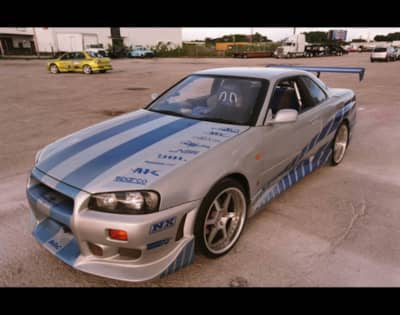 Silver with blue racing stripes and decals... You totally recreated this graphic scheme on all the racing games you used to play (or still do). While the FBI confiscated the Skyline early on, it will live on as one of the franchise's most iconic cars.
2.  1995 Toyota Supra
"The Fast and The Furious" (2001)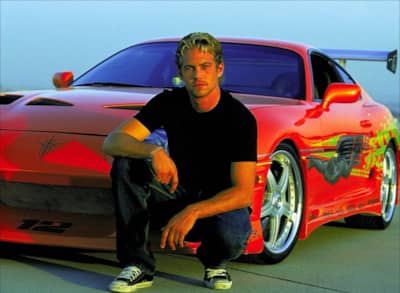 "You know what? This will decimate all, after, you put about 15 grand in it or more. If we have to, overnight parts from Japan."
1.  1998 Mitsubishi Eclipse
"The Fast and The Furious" (2001)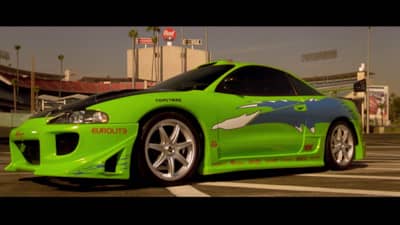 In what world does a Mitsubishi Eclipse rank higher than two Skylines? The "Fast & Furious" world, apparently. Out of all the cars to introduce us to Paul Walker's character Brian O'Conner for the very first time, it's a Mitsubishi Eclipse that takes the role — an Eclipse!! And now, the stars have aligned.
Of course, there are more to add to the list now that "Furious 7" has released and "Fate of the Furious" is on the way. What are your favorite cars?