Top 3 at AED: Auto Enthusiast Day 2017 Editors' Picks
Picking favorites at a car show is never easy, but our editors took it upon themselves to make the hard decisions at this year's Auto Enthusiast Day. Chosen from a pool of a thousand vehicles, here are the three AED 2017 Driving Line Editors' Picks:
RANZ '72 MERCEDES-BENZ 250C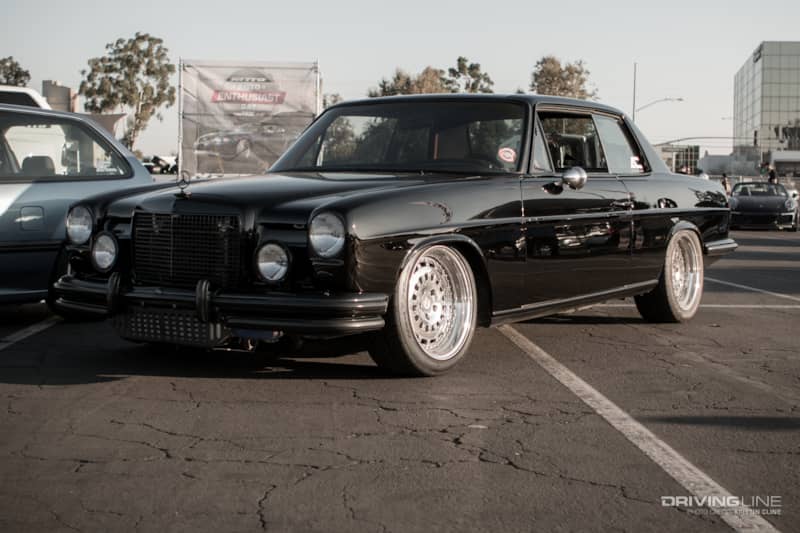 Sometimes you just know when something is right. And when this Mercedes rolled across my path at Auto Enthusiast Day, my heart knew it was right. My mind took a moment to catch up. Wasn't the murdered look played out? Did the builder get too silly with stance?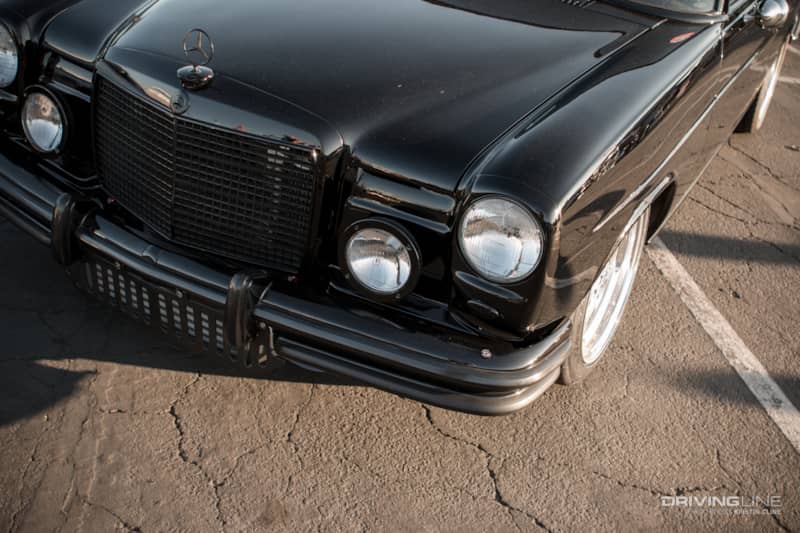 By the time I'd gotten a good look at it, seemingly oozing out cool as it slowly drove past, my mind was made up — I loved this car. Start with a 1972 Mercedes-Benz 250C. Get the stance just right, not too low, and then keep it classy with a mirror-y black finish.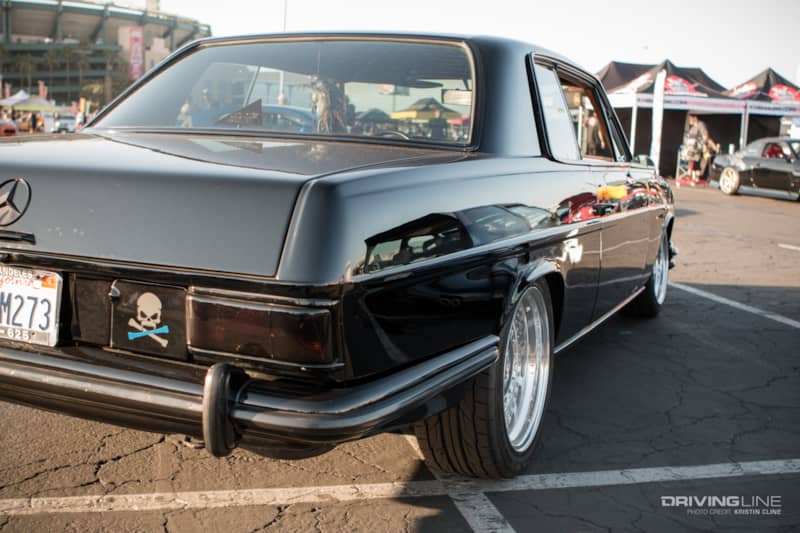 With Nitto Neo Gen tires in the front and NT555 G2s in the rear, finish things off by swapping in a 2JZ, ensuring it'll gain you street cred no matter what kind of car show you roll into. The crowd loved it too; Ranz Motorsports won "Best Classic Car" of the day. Nicely played.
EVASIVE '10 TIME ATTACK R35 GT-R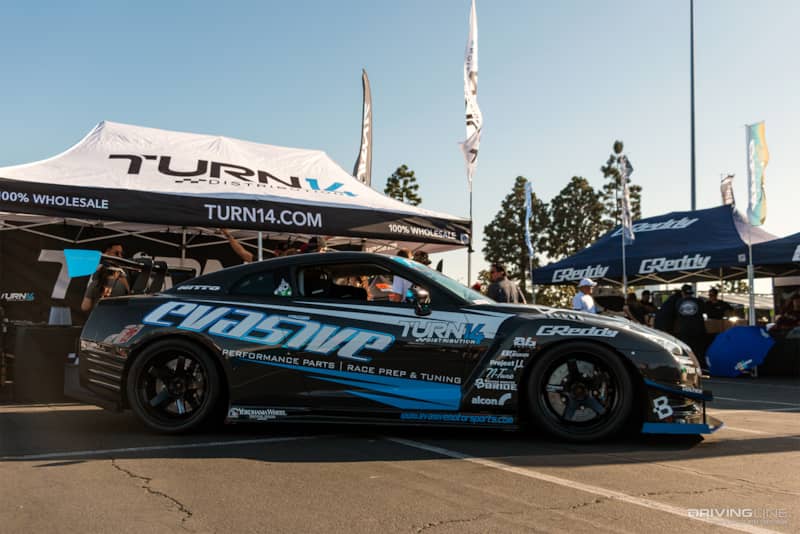 My favorite pick for Auto Enthusiast Day has to be the one and only Evasive Time Attack R35 GT-R. I love everything about this specific build.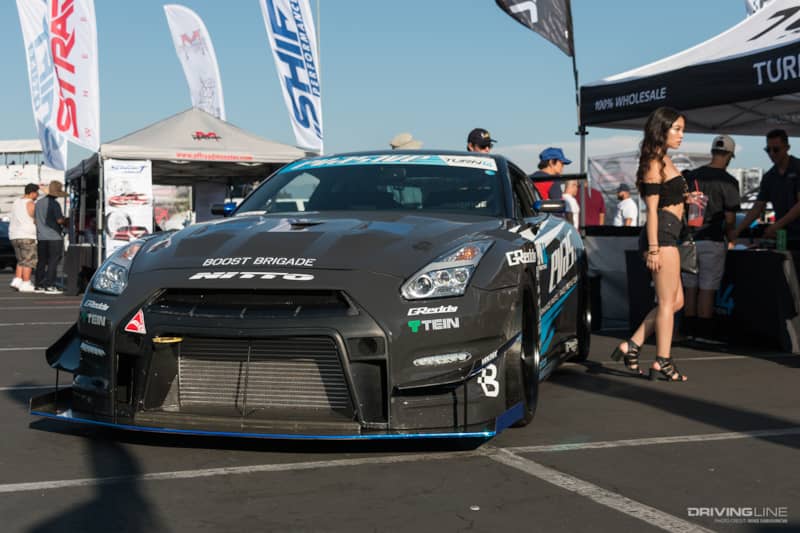 It's not just built for some boring straight-line airstrip attacks like most fully built GT-Rs, and it doesn't have some lame chrome wrap or ridiculous wheels. This GT-R is built for ultimate balance and time attack domination.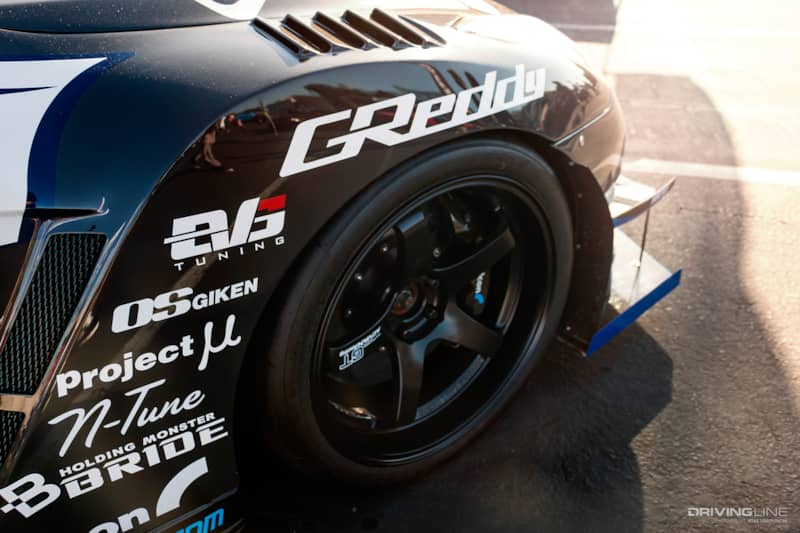 Rocking Nitto NT01s with Advan GT wheels and clad in Bensopra and Voltex aero bits, this GT-R is basically perfect. And at the end of the day, it ended up winning Nitto's Choice award.
FABTECH '17 FORD F-250 SUPER DUTY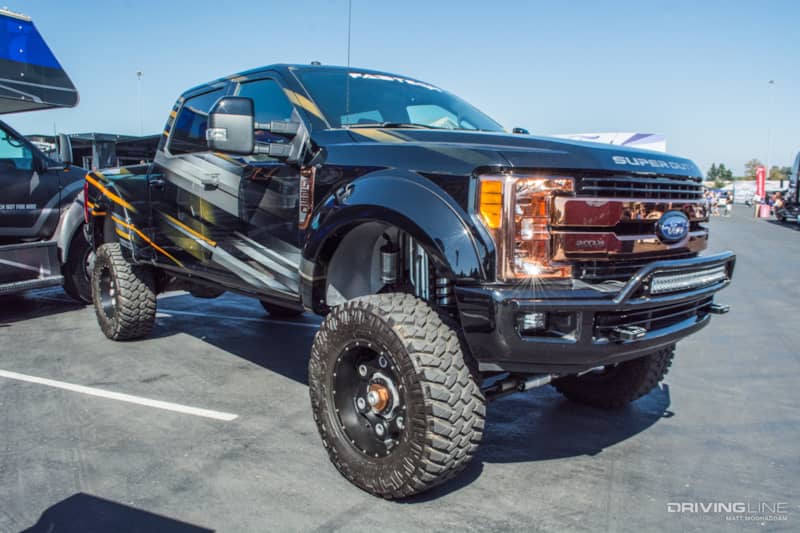 Being an avid off-road guy who beats on his vehicles in the dirt on a monthly basis, it takes a really performance-heavy build to get my heart racing at shows and events. Fabtech Motorsports didn't disappoint at Auto Enthusiast Day this year with their 2017 F-250 nicknamed "Shockzilla."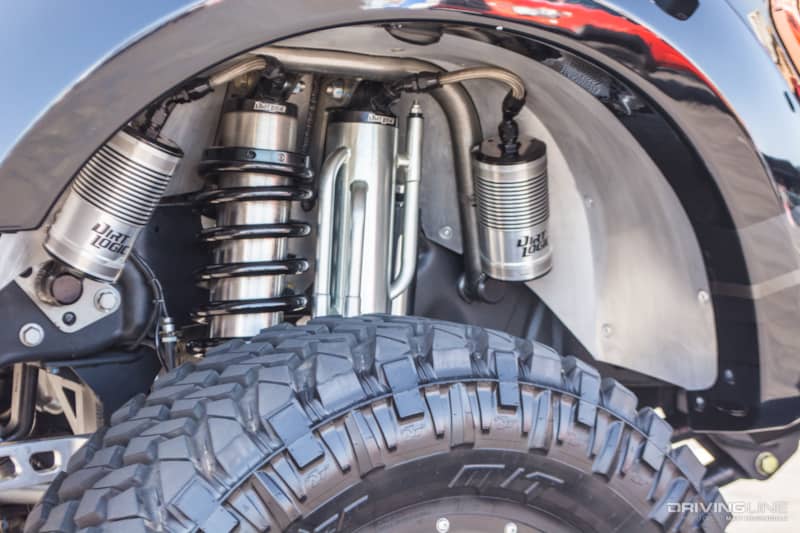 The front end sports Fabtech's 4-inch-diameter Dirt Logic coilovers with matching bypass shocks. The rear end is equally as impressive, with dual 4-inch Dirt Logic bypass shocks in each corner. Shockzilla is also rolling on a set of 38x15.50R20 Nitto Trail Grapplers, adding to its stature.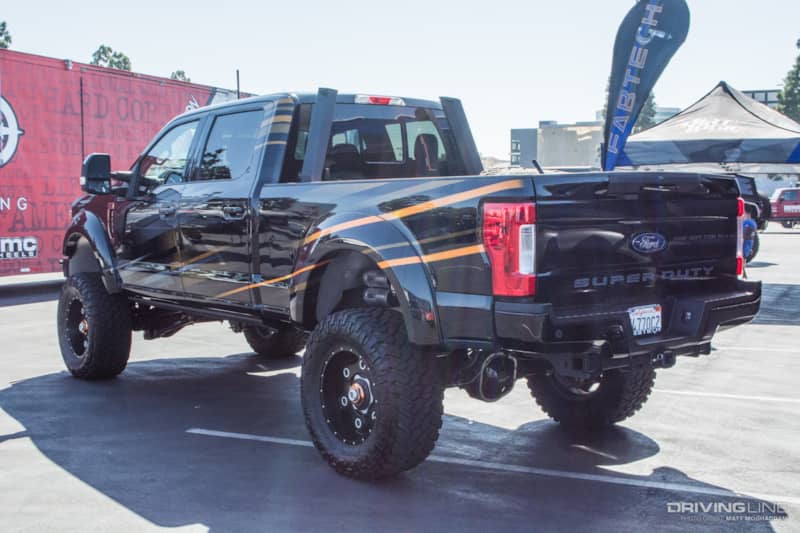 This thing definitely sets a benchmark for tow rigs on the West Coast. My only complaint is that I didn't get to drive it home.