Towing Tread: Dura Grappler or Terra Grappler G2?
Just as the pickup truck has become the do-everything vehicle (groceries, commuter, weekend warrior and of course, tow mule), many owners spring for what has become the do-everything tire: all-terrains. They end up here because running a multifaceted tread pattern grants them off-road capability, above-average wet weather performance, reasonable tread life and below average NVH at highway speeds. But what about truck folks that rarely detach from the trailer? Is an all-terrain the right choice at this end of the spectrum? The answer is yes and no. Having spent considerable time towing on Terra Grappler G2 all-terrains, we decided to compare them to the unofficial tow tire in Nitto's lineup, the Dura Grappler highway terrain.
A lot of tires have heavy duty load capacities and load ranges, but not all tires are created equal in terms of stability, and the Dura Grappler has long been known as one of the most sure-footed truck tires on the market. For this reason, it's the go-to option for truck owners that rack up a ton of highway miles or spend most of their time towing. The Dura Grappler sales pitch gets even sweeter when you add in the fact that its multi-rib tread pattern makes for both an ultra-quiet tire and a long-lasting one. In fact, with proper rotation, pressure checks and balancing intervals, it isn't unheard of for the Dura Grappler's tread to go 80,000 to 90,000 miles before requiring replacement.
In case you've forgotten about the commercial-grade Dura Grappler, we'll spotlight its key construction and performance benefits as we compare it with the Terra Grappler G2 below.
Treadwear Warranty(s)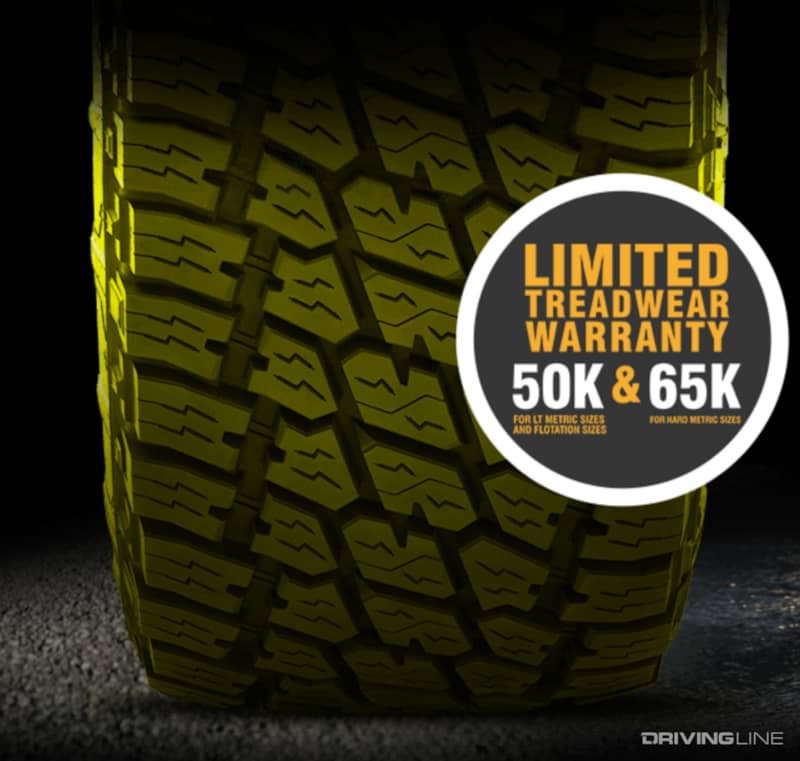 Despite their obvious differences in tread design, the Dura Grappler and Terra Grappler G2 have several things in common. Both tires have a Uniform Tire Quality Grading (UTQG) tread wear rating of 600, a UTQG traction rating of A and a UTQG temperature resistance rating of B. As for tread wear, each P-Metric and Metric sized Dura Grappler comes with a 60,000-mile limited treadwear warranty. Hard metric size versions of the Terra Grappler G2 carry a 65,000-mile limited treadwear warranty, while LT Metric and flotation sizes come with a 50,000-mile limited treadwear warranty.
Similar Wet & Dry Performance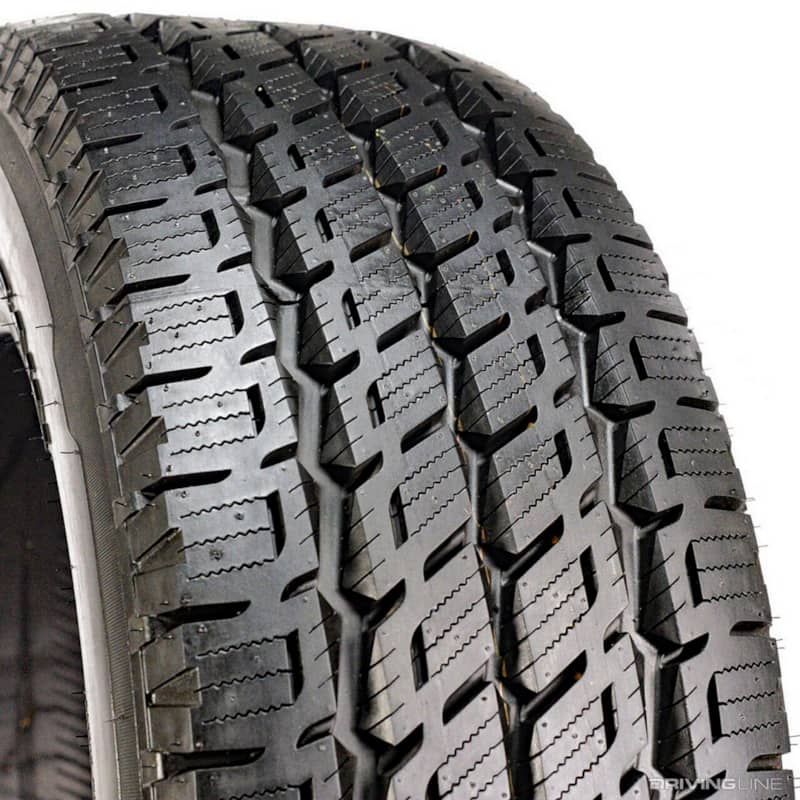 Both the Dura and Terra Grappler G2 perform equally in wet weather conditions, with their dry performance being comparable, too. The Dura Grappler's key to maintaining traction in precipitation is its employment of circumferential grooves, which evacuate water from the tread blocks. Waved siping helps the cause as well which, in addition to aiding traction in wet weather, also helps in maintaining tread block rigidity. In the Terra Grappler G2's tread design, the full-depth sipes and lateral voids are highly effective in water evacuation.
E Load Range Offerings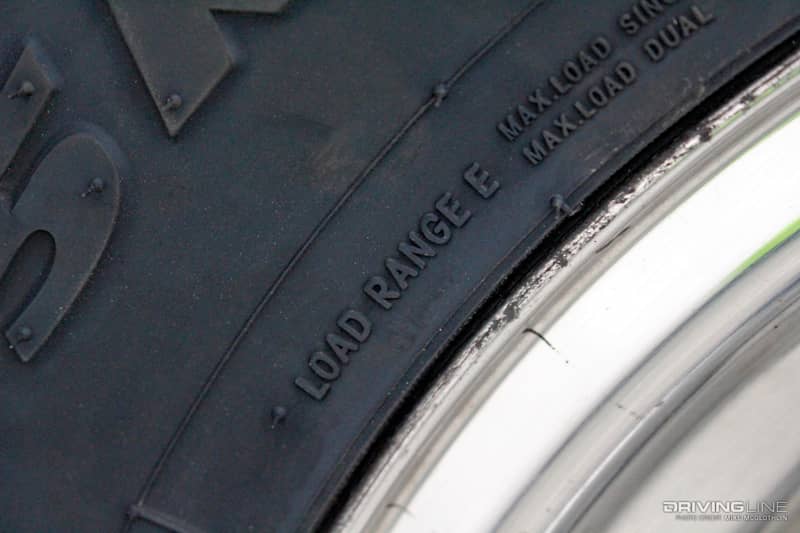 There's no question that the Dura Grappler was developed to excel on the highway. If you're piling up thousands of miles with a trailer behind you and quiet, comfort and tread wear rank high on your list, this is your tire. Although fewer tire size options exist than what you'll find for the Terra Grappler G2, most Dura Grapplers come with an E load range, a maximum inflation pressure of 80 psi and a load carrying capacity higher than 3,000 pounds per tire.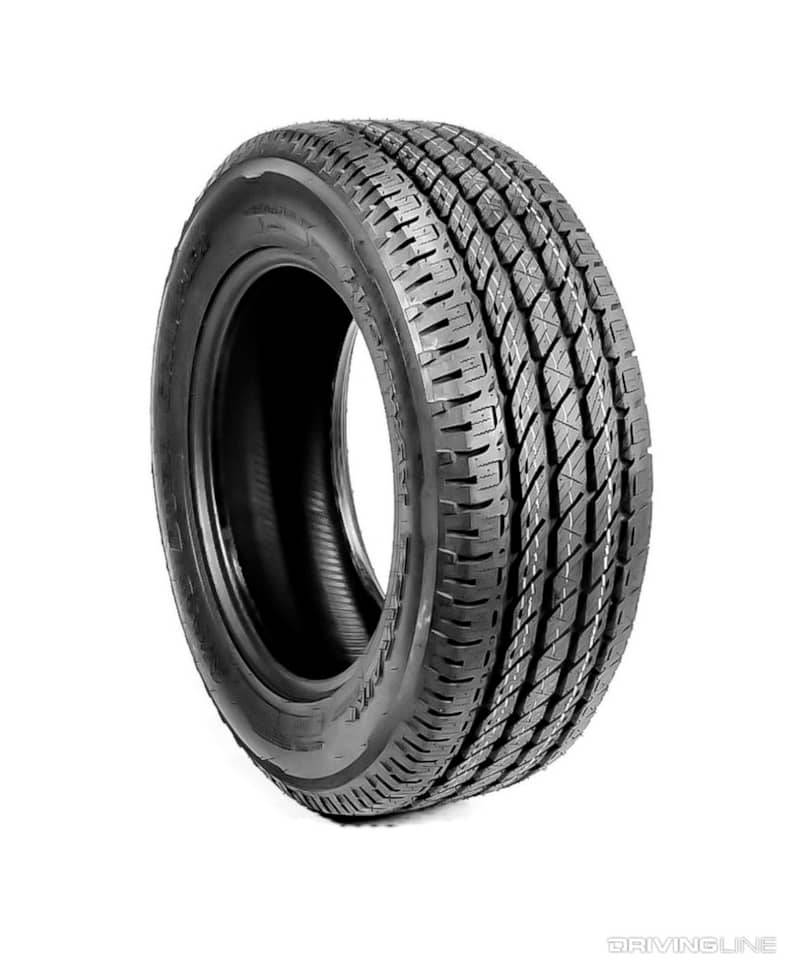 It should come as no surprise that the tire that is intended to live its life on the highway, the Dura Grappler, is the quieter of the two. To be sure, both the Dura Grappler and Terra Grappler G2 are designed to be as inaudible as possible at highway speed, but the more aggressive all-terrain simply can't best the highway terrain in this category. In addition to the Dura Grappler's multi-rib tread pattern being developed to increase tread life (thanks to the tread blocks being linked together to reduce flex), but this tread design is exactly what makes it an ultra-quiet tire on the freeway.
Safe & Stable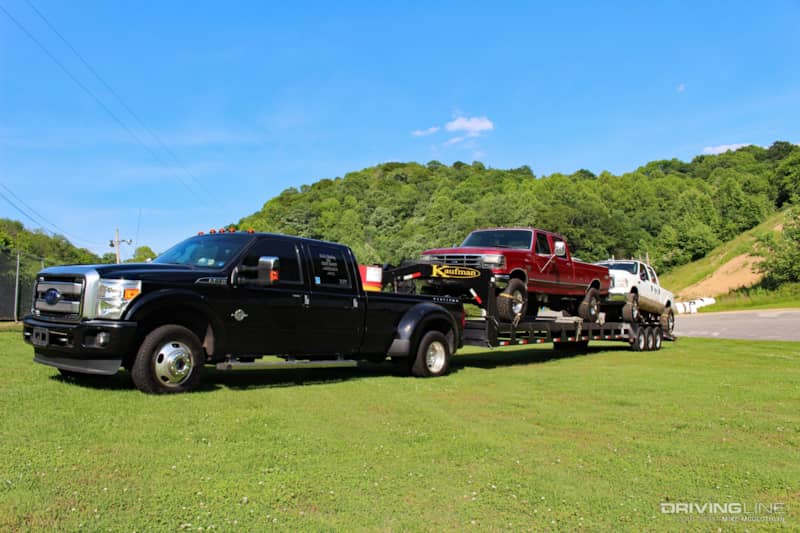 With the perfect blend of flex (for comfort), rigidity (for stability) and optimum tread life (thanks to its wear-oriented compound), the Dura Grappler gets rave reviews in all three of these categories. For late-model truck owners that spend the majority of their time at max trailering capacity, many swear by the Dura Grappler for its superb stability with big loads in tow.
Competitively Priced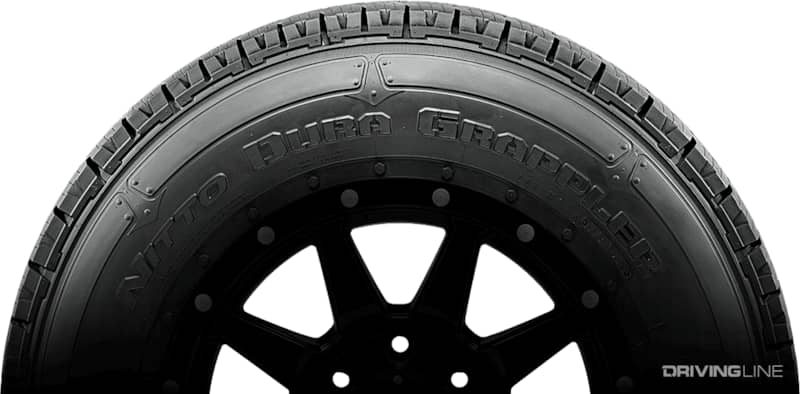 From a price perspective, the Dura Grappler and Terra Grappler G2 are also comparable. In the popular LT305/55R20 configuration, the Dura Grapplers run roughly $310 apiece whereas the G2's check in around the $340 mark. In LT285/75R17, another fairly common truck tire size, the price difference is typically $10 to $15 per tire (the Dura Grappler being the more affordable option here, too). So, with both tires priced competitively, it really boils down to which type of tire better suits your driving habits and everyday driving environment.
Size Options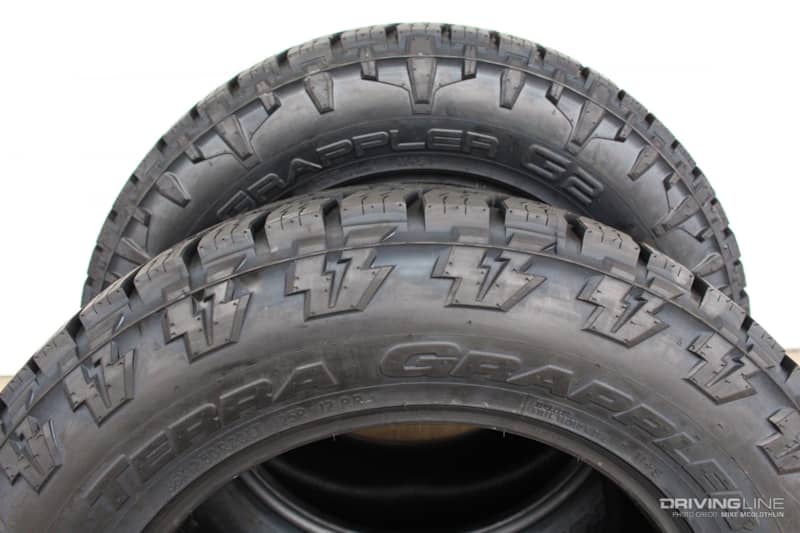 Speaking of sizing, options are more restricted with the Dura Grappler. However, of the 25 sizes available, there is a common fitment for every wheel size from 16 to 22-inches in diameter (and 19 of the 25 carry an E load range). As for the Terra Grappler G2, 68 sizing options are on the table at the present time, and while no 16-inch wheel tire is available, Nitto manufacturers one version of the G2 for 24-inch wheel fitment.
How To Decide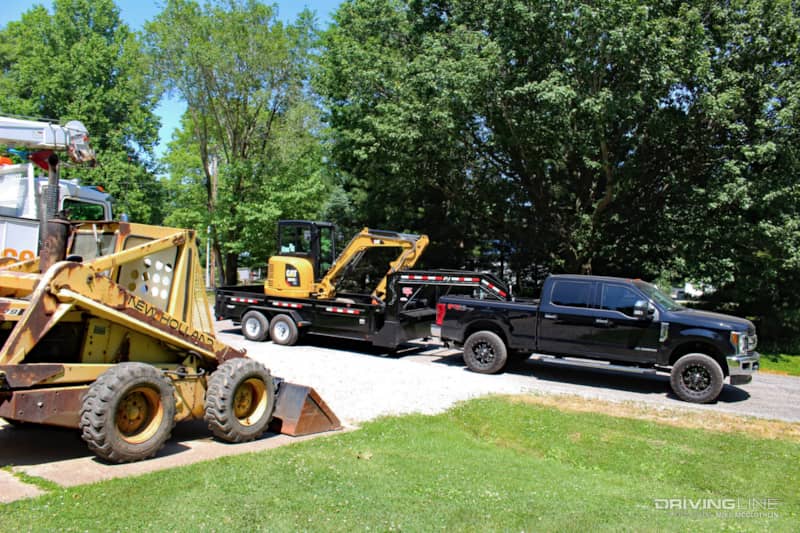 If you spend all or most of your time on the highway and you tow heavy every day (or often), the Dura Grappler is the best tire for you. If you need a tire that's capable of towing heavy but that is aggressive enough to help you safely and effectively navigate rock, sand, light mud and even snow, give the Terra Grappler G2 a hard look. The Dura Grappler is quieter but the G2 is obviously much more capable when the pavement ends. Both have more than adequate tread wear characteristics. The only real tie-breaker here is to know your regular driving conditions and determine which tire you need based on that.
More From

Driving Line
As proof that the Terra Grappler G2 is up to any task, we installed a set on our jack-of-all-trades '18 F-250 Super Duty. You can check out the long-term review right here.