The Trans Am Is Back... And We Want In
In the world of modern muscle cars, much of the current exercise concerns large-scale reproductions. Challenger, Charger, Mustang and Camaro have all been exciting (and wildly successful) re-creations by America's biggest automakers. But when looking at the history of American Muscle, a few models are missing in the modern era – in fact many of us probably have a particular favorite model in mind.
So when a little company from Florida comes out of nowhere selling a new version of a quintessential American muscle car, it takes us back a little. Who do they think they are? And when, year by year, they come back with a few more and a particularly interesting 80-year-old spokesperson, it really makes us do a double take. This has got to be a joke.
Wrong. This is the Trans Am.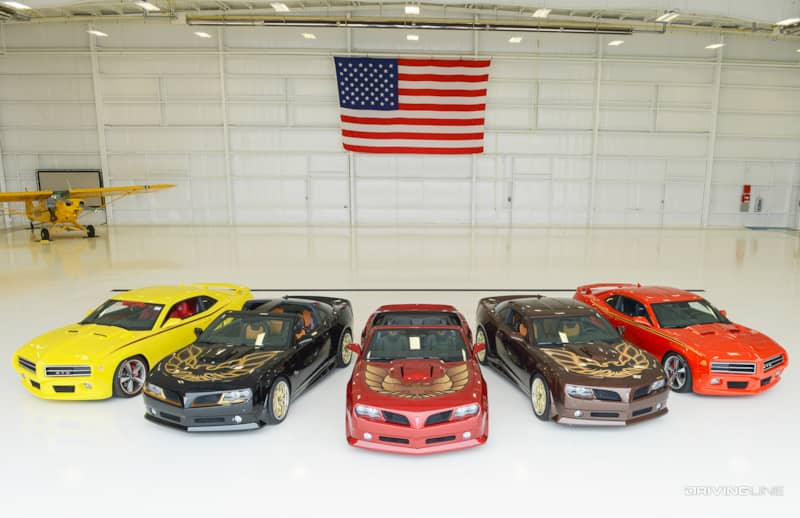 At this point, any rational car person may stop and point out that the math doesn't quite add up. Wait, wasn't the Trans Am a version of the Pontiac Firebird? ... Didn't Pontiac go out of business?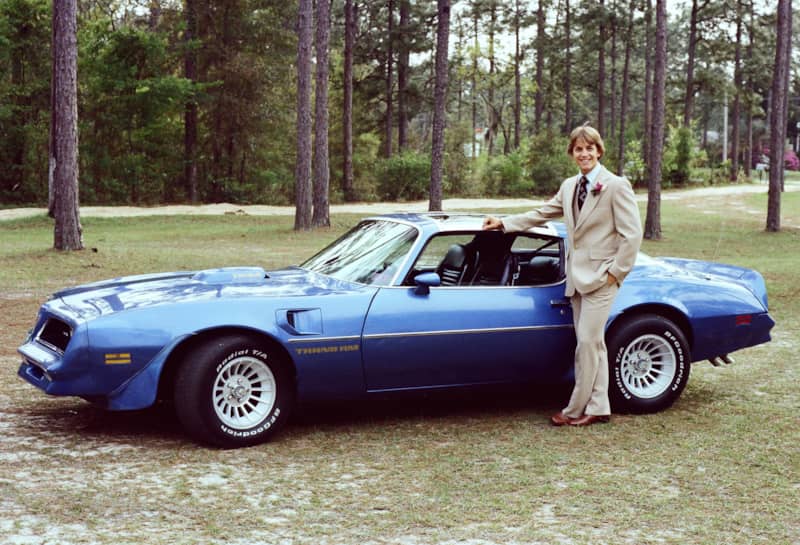 The answers to these questions are "yes" and "yes, but not entirely." Yes, Pontiac was phased out of the General Motors line up by the end of 2010. However, in 2011, a company out of Florida bought the rights to the Trans Am name and called themselves – you guessed it – Trans Am Worldwide. From an enthusiast's point of view, these guys – Tod and Scott Warmack, Jim Dowling and Kevin Morgan – are the real deal. Self-professed Trans Am freaks, they claim that amongst the four of them, they've owned (and worked on) 50 of the original Pontiac vehicles, starting with the 1977 editions.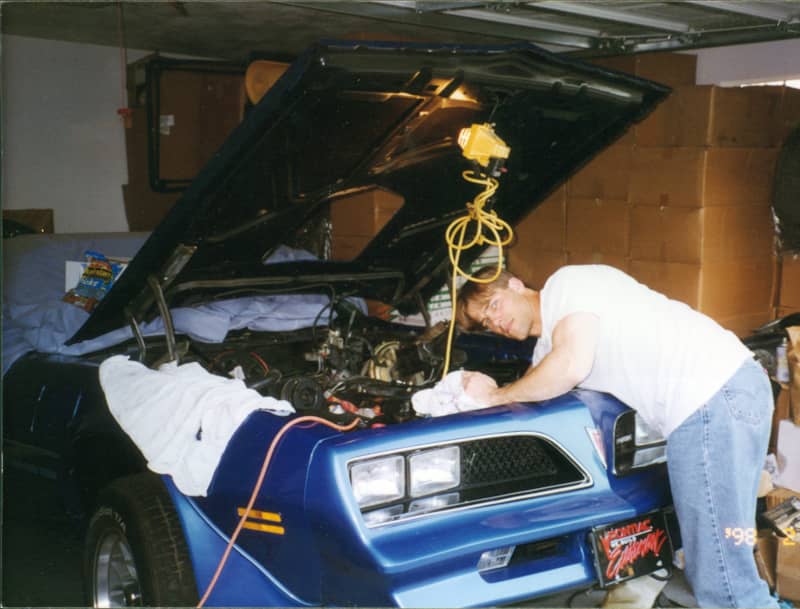 So who better to recreate this iconic vehicle?
This year, Trans Am Worldwide came to NYIAS with this big announcement: They would be creating 77 "Bandit Edition" vehicles, signed and endorsed by none other than Burt Reynolds himself.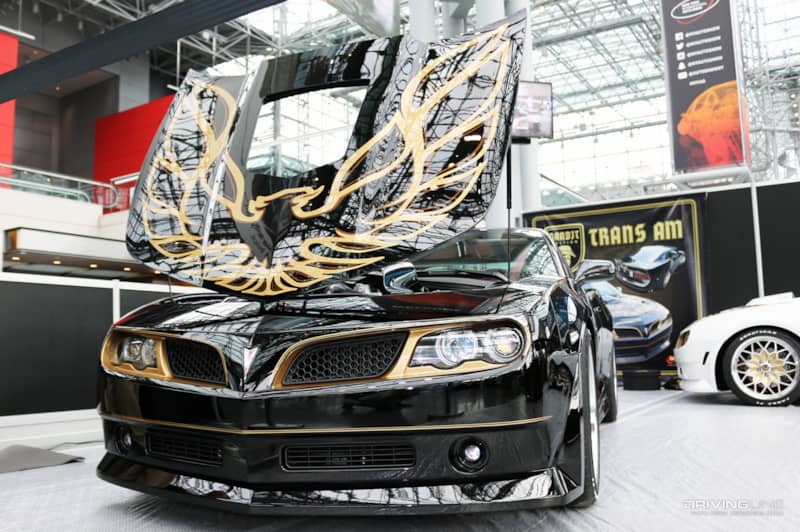 Now, if you're under the age of 40, you may be thinking to yourself: That dude is old. He's not cool. He's got nothing to do with cars.
Let me remind you that both Mario Andretti and Clint Eastwood are hovering around the 80-year mark. Clearly, coolness has no expiration date.
So what makes Burt Reynolds so important to the evolution of this car? Well, he was the original "Bandit" in Smokey and the Bandit – a film that raised Pontiac's stock value by 70 percent after its release. Let's just say, it was a pretty successful movie. The Trans Am went on to be featured in two more "Bandit" movies, Rocky II and of course, the television series Knight Rider – KITT was also a modified Firebird Trans Am.
The company claims that the Bandit Trans Am will be just as badass as Burt Reynolds was in 1977. In Mr. Reynolds' own words: "It was hot in every way… a love story."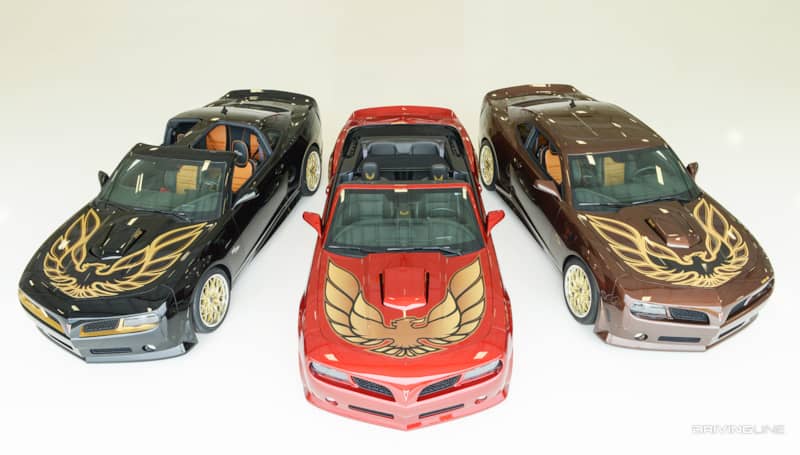 In honor of the year of the film's release, only 77 Bandit Editions will be produced. The new Bandit has 840 bhp, two tone leather seats, snowflake wheels and vintage-looking white letter tires. The interior also features the exclusive Bandit logo, capturing the spirit of both the film itself and arguably America's hottest 80-year-old.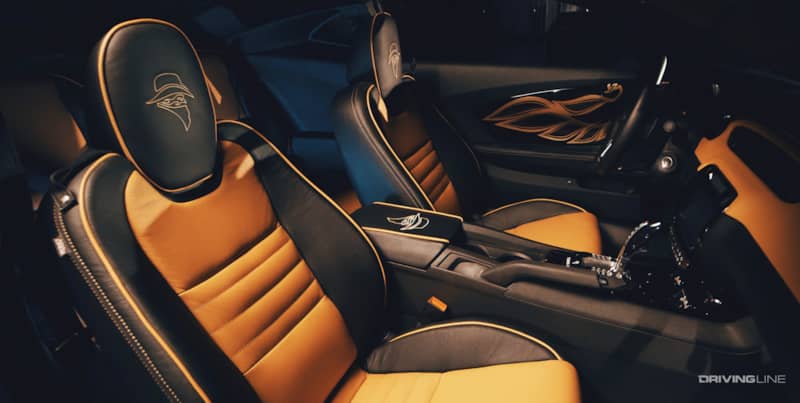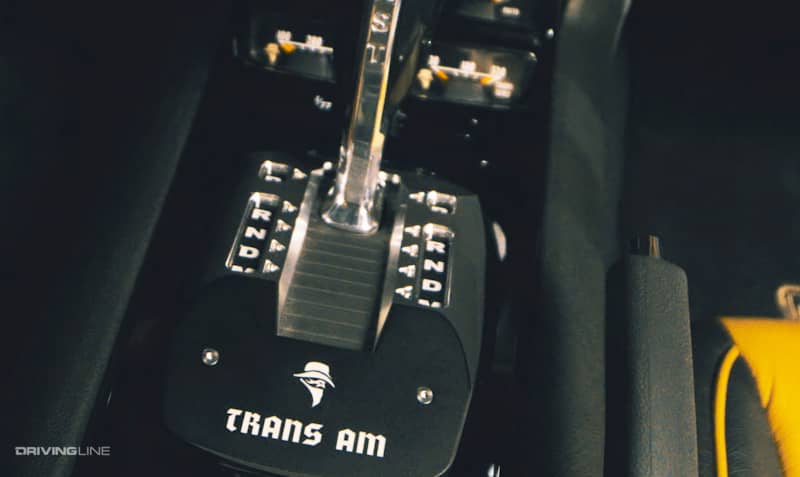 All I know is that grandpa definitely has me convinced – now toss me the keys!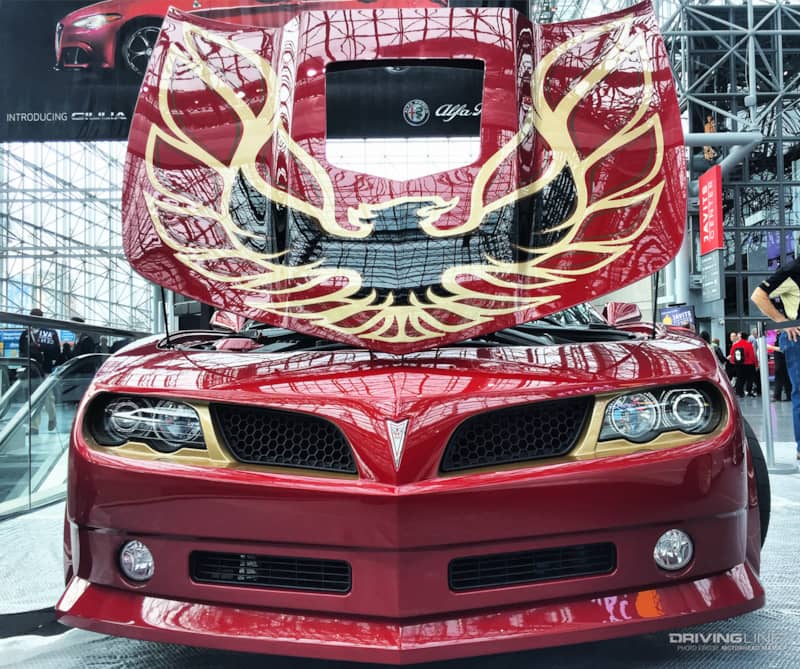 Additional photos courtesy of Trans Am Worldwide.