Trophy Rat: A Hot Rod Pickup With Real Off-Road Chops
The automotive industry is full of talented fabricators. To stand out in the pack, you must build something that's not only visually appealing, but functional as well. Keith Northrup's latest shop truck is designed to show off exactly what his Northrup Fabricators business is capable of building. Dubbed the "Trophy Rat" for its blend of rat-rod styling and long-travel trophy truck-like suspension, it's a merger of two automotive worlds that rarely cross paths.
Surprisingly, the project started off in a completely different direction from what you see today. It all began with a blown 5.7L GM LS6 aluminum-block V8 engine that was headed for the metal recycler. As Northrup started to build the rebuild the engine, he envisioned it finding a home in a Porsche Cayman. The idea was to have a killer mid-engine German sports car powered by American muscle. As the engine build was wrapping up, Northrup would get a phone call that would change everything.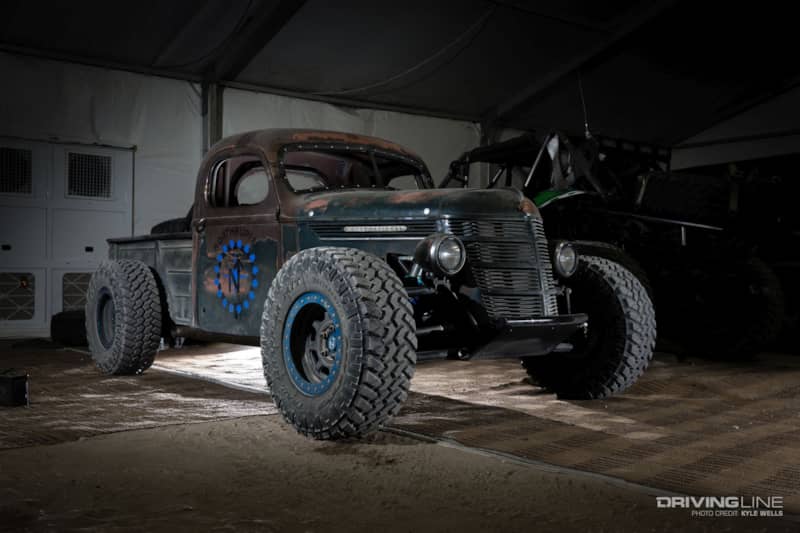 On the other end of the phone was his good friend Tyler Anthony, who wanted to let Northrup know he was cutting loose some project vehicles. This included the 1937 International pickup Northrup had been eyeing for a long time. Without hesitation, Northrup made a run to get the International and headed back to the shop with a plan rapidly unfolding in his mind.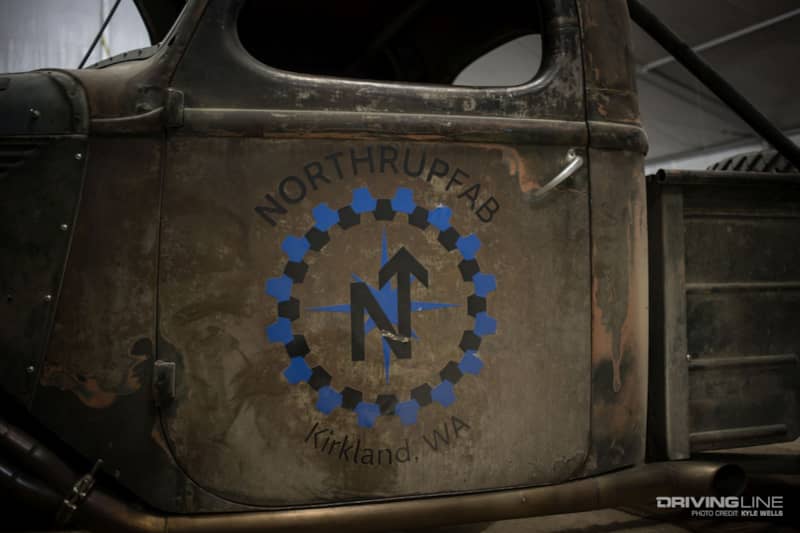 International was never known for its quality frames, so Northrup had already decided to build his own entirely from scratch. Doing so gave him freedom to free form the sheetmetal to better suit his needs. While it would retain the classic looks, the classic panels would all become removable skins that hug the new metal skeleton of the car tightly. The all-tube chassis is comprised largely of 1¾-inch DOM tubing. This is the same stuff he builds his Ultra4 chassis from — a theme of durability, and nearly overkill, that runs through the rig.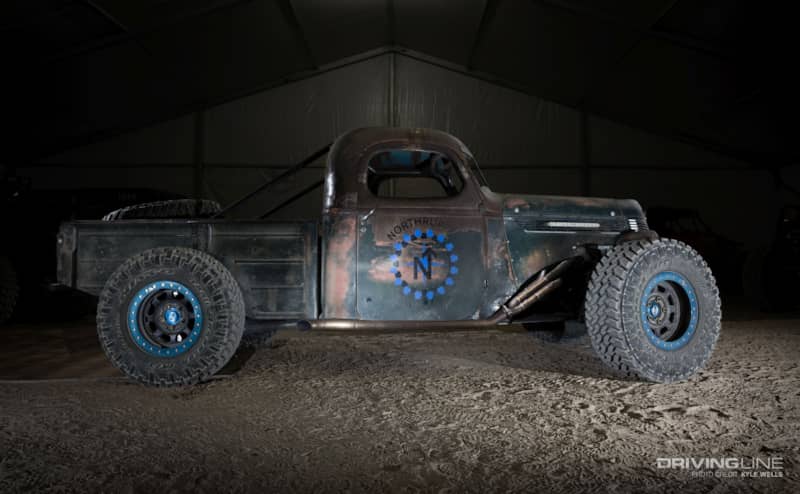 While you wouldn't be able to guess it by the clean execution, this was actually Northrup's first go at building an A-Arm independent front suspension. He bent the ear of fellow off-road fabricator Nick Nelson plenty to help make sure his first attempt would be a success. The end result is a long-travel setup that yields 14 inches of vertical wheel travel. Controlled by the custom-valved 2.5 King coilovers, the Trophy Rat boasts 6 inches of upwards suspension travel. This is incredibly impressive when you consider how low the rig rides to the ground.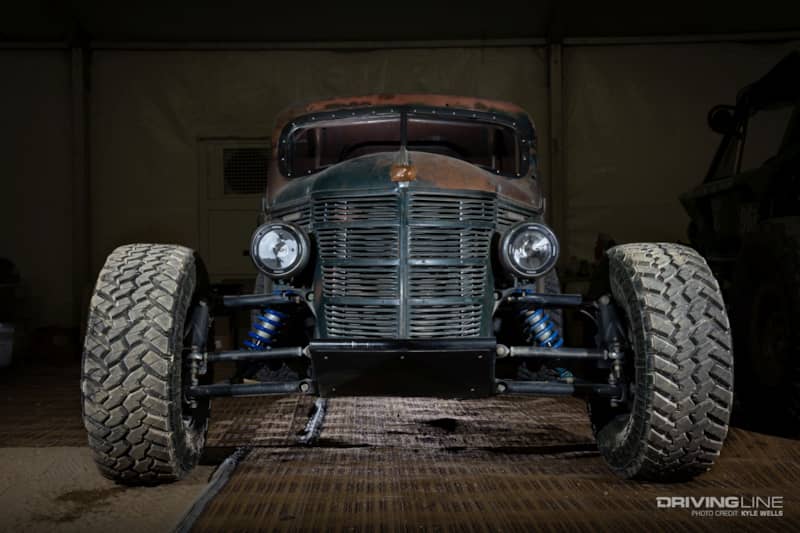 The 5.7L GM pushrod V8 received its machine work by C&D Machine in Kirkland, Washington. The aluminum-block LS6 is fit with a Comp cam, Moroso oil pan and pump, and PSI wiring harness. To keep the 300 ponies running cool, a CBR Racing radiator was squeezed behind the grille.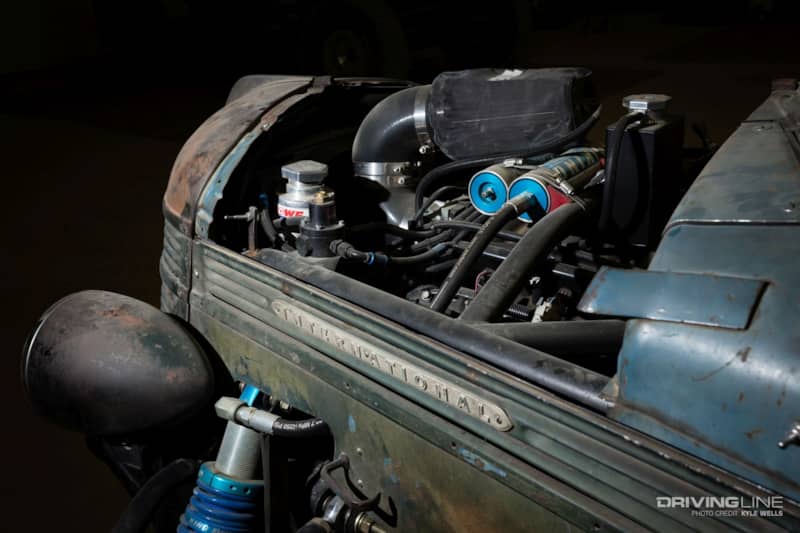 Allowing the V8 to breathe are a set of Northrup fabricated 1⅞ stainless steel long-tube headers that feed into 3-inch stainless steel pipes. Hidden inside the 3-inch piping are a custom mufflers that help create a more livable exhaust tone.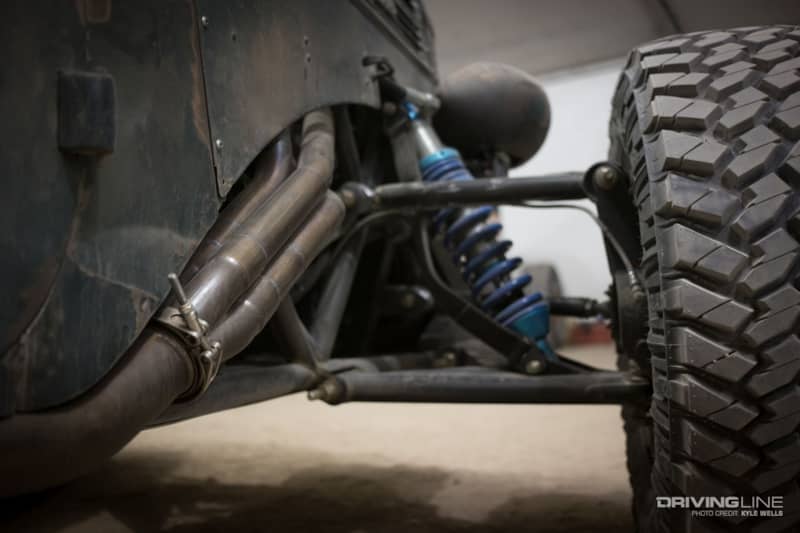 Channeling the LS6 engine is a TH400 from Gearworks. The heavy-duty automatic feeds a Spidertrax rear axle, which is stuffed with a Yukon Grizzly Locker, 4.56 gears and 4130 35-spline chromoly axleshafts. Stopping all the power are Spidertrax rotors and Wilwood calipers front and rear.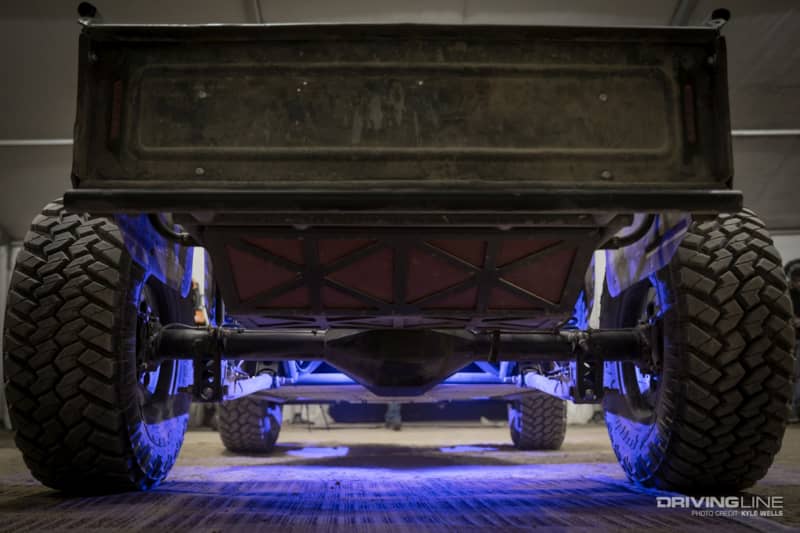 The rear suspension is a four-link with trailing arm setup. Attached to the beefy lower arms are 10-inch-travel 2.5-inch King coilovers that net 14 inches of total wheel travel. A Speedway Engineering sway bar helps to provide stability for the long travel setup. Making sure Northrup can spend plenty of time in the dirt is a 32-gallon JAZ fuel cell.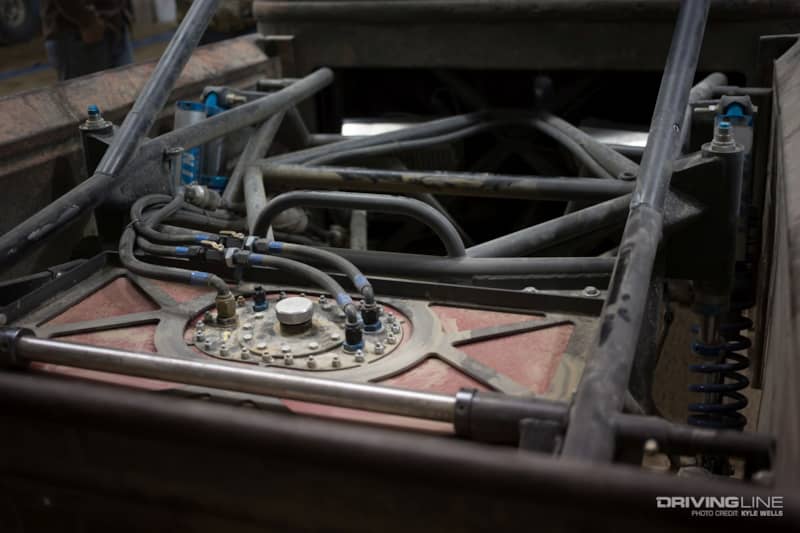 One of first things done to the truck was chopping the top of the pickup by four inches. He decided to keep the back windows the stock size, and brought down the front and side windows to match. Inside, you'll find a Racepak Data Logger IQ3, along with a custom in-house fabricated shifter and a custom 0.90 aluminum firewall. There are still a few more small details Northrup has to wrap up, but it's very close to complete.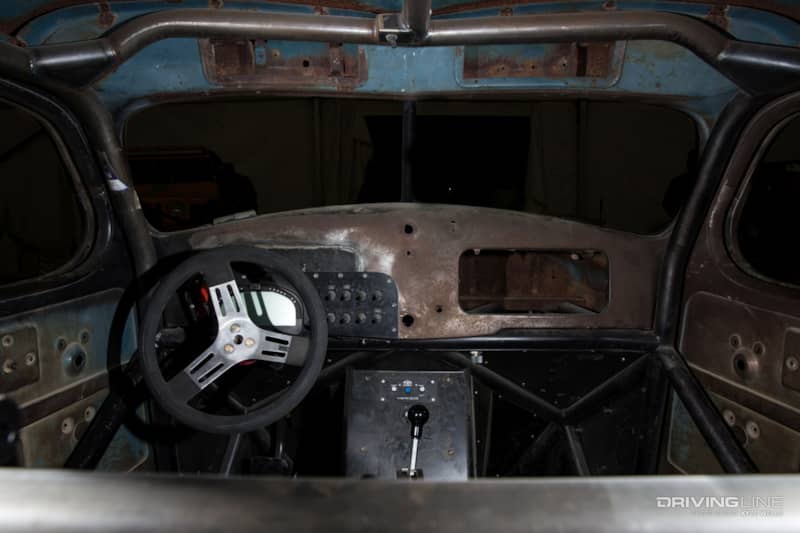 The 3,600-pound Trophy Rat is full of small and well-executed details. One of the most functional and stylish was the marriage of the Vision X LED headlights and original International light buckets.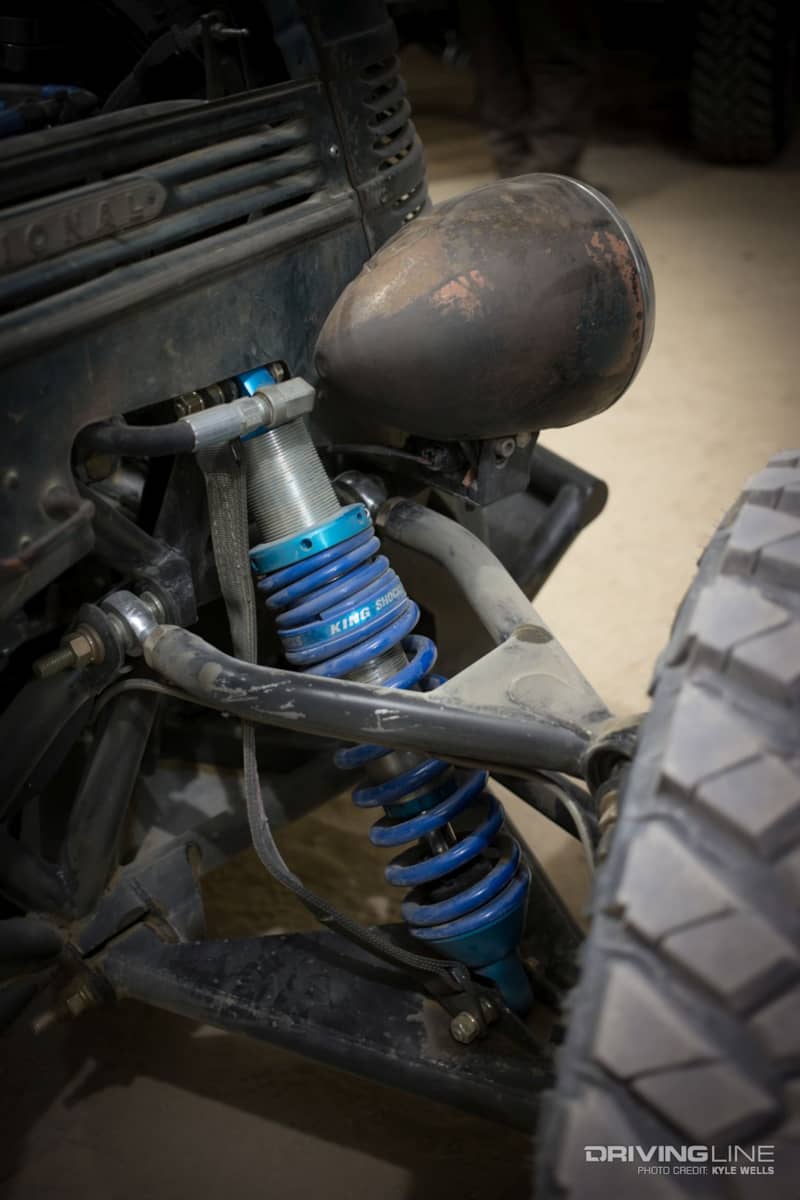 To ensure the Rat had plenty of grip on-road and off, it was fit with 35x12.50R17 Nitto Trail Grapplers. The radial mud-terrain tires were affixed to a set of 17x9 TrailReady HD beadlocks.
Northrup, Tyler Anthony and Jason Blanton collectively put two-and-a-half years of work in to complete the project.
"The goal behind the build was to have a hot rod, rat rod, trophy truck and road-worthy toy all in one," Northrup says.
After seeing the Trophy Rat in action, we say his accomplished all of those goals and then some.
For your viewing pleasure, check out the gallery below.