Top 9 Wacky, Wild and Wondrous Rides from the 2019 Woodward Dream Cruise
Over 40,000 cars hit Michigan's streets of Pontiac, Birmingham, Royal Oak and Ferndale for the 25th annual Woodward Dream Cruise, also lovingly known as the best traffic jam in the world. It's a celebration of the Motor City, automotive culture and in many cases, freedom of expression.
Every year, upwards of one-million car nuts gather around Woodward Avenue to see the most weird, wacky and wonderful motor vehicles drive laps on the street. This year, we braved the heat and congested roads with the rest of the cruisers to capture snippets of the oddball cars that were caught rolling along the avenue, from movie cars, to everything-but-the-kitchen-sink creations. Here are ten eye-popping unique rides that we had the pleasure of sharing the road with.
1. The Skull Rod
The sparkling gem-like eyes of this skull rod will peer into your soul, so don't give it eye contact for too long. We've seen this sinister skull rod at nearly every Dream Cruise, but it never gets old. When it's on the road, the driver and passenger sit inside its jaw, behind the teeth.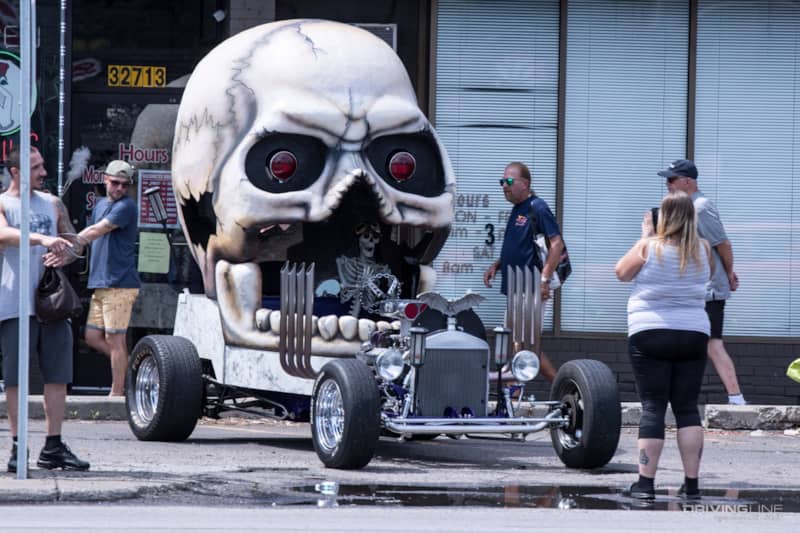 2. Gone Shopping
Some cruisers take advantage of the audience at hand by towing project cars with price tags around the route. Others make their entire vehicle into their business advertisement, but in an enjoyable sort of way. Behold, a motorized shopping cart that seats six.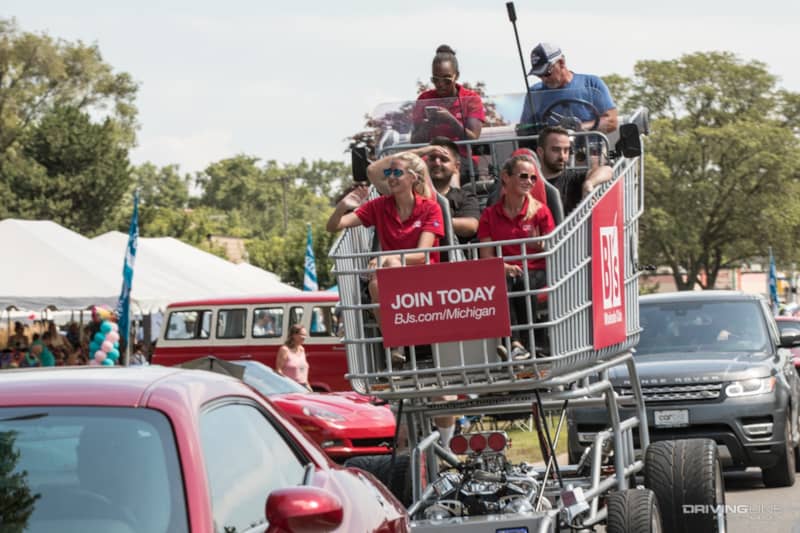 3. A Different Kind of Shuttle Bus
On any other day, spotting a 1967 Pontiac Stageway Airporter on Woodward would be a stretch, but this is the real deal. It's a 12-passenger shuttle bus originally built by Stageway to transport passengers at airports. Few of the cars survived their work years, so seeing one on the road is unquestionably rare.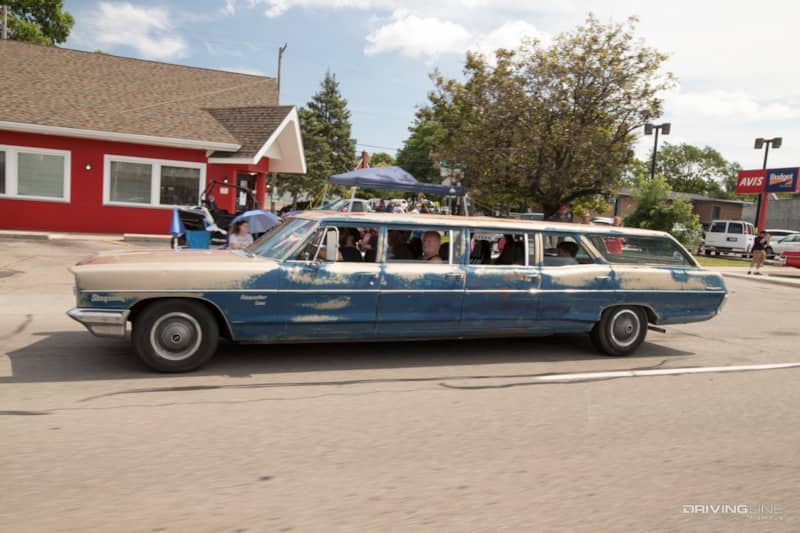 4. A Picnic for the Road
These folks have the right idea with their picnic table cruiser. It has everything needed for the long day: a shaded place to sit and socialize, a grill and a cooler full of drinks and snacks. We aren't sure about its top speed, but there's no need (or really, no way) to go fast during the Woodward Dream Cruise.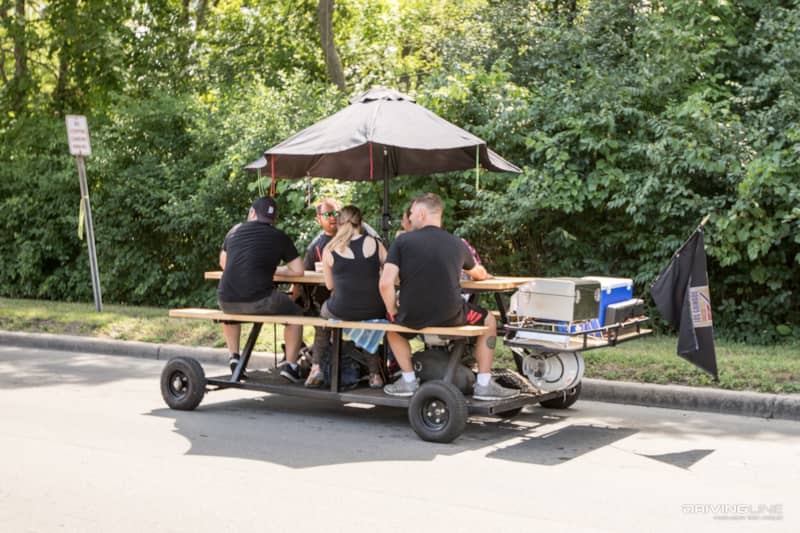 5. Way of Life
This little Suzuki looks serious without being too serious. We only saw this car for a moment as it was driving by, and we have so many questions for the owner. The rear wide rear tires and engine components sticking out of the hood give clues to a car that might be quick. What engine is hiding under there? And what do all the signatures on the body represent? We will only know if the owner sees this article and sends us a comment.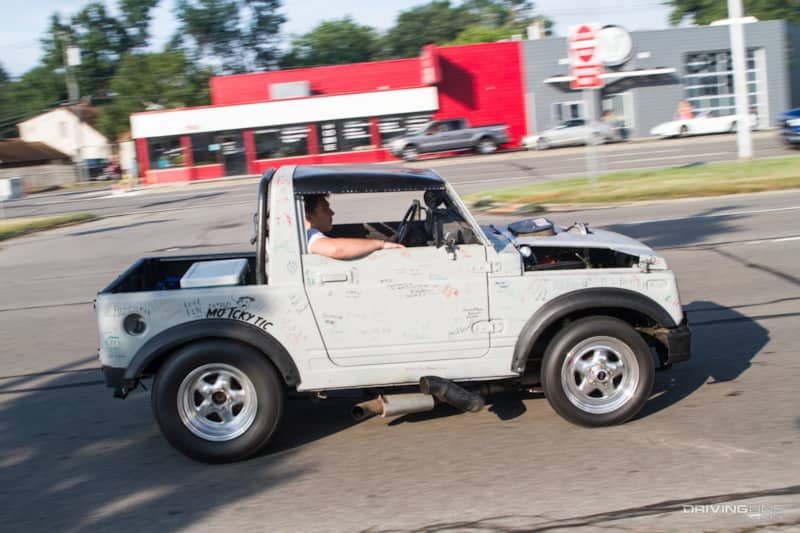 6. Complete with a Top Hat
Autos of the four-wheeled variety aren't the only ones on the road during the dream cruise. Check out this custom yellow trike, complete with a rider who is rocking a top hat and slick white goatee, and then note the kiddo leaning in for a closer look.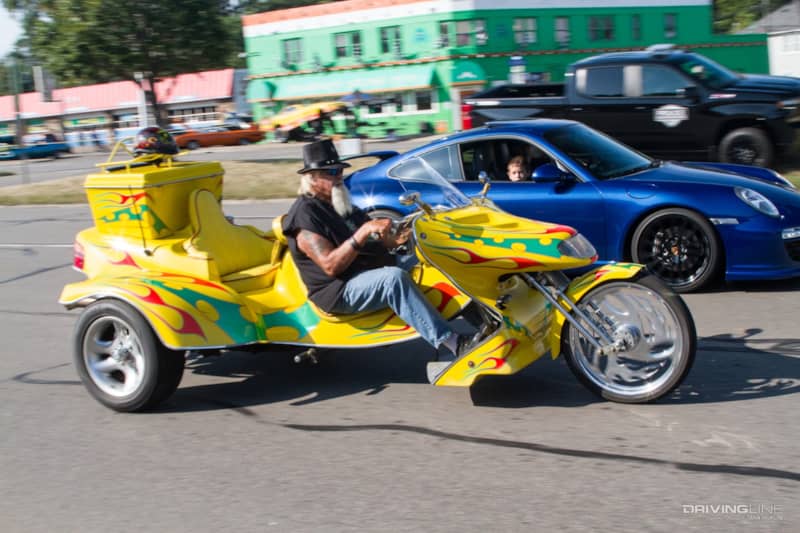 7. Wagon Queen Family Truckster
This heavily modified 1979 Ford LTD Country Squire wagon was the brain child of kustom car king George Barris. It wasn't the car that Clark Griswold initially ordered in the hit comedy film National Lampoon's Vacation, but with a cross-country family road trip coming up the next day, he didn't have much choice. In the movie, it was hard for him to look at, and it gets a similar reaction in real life.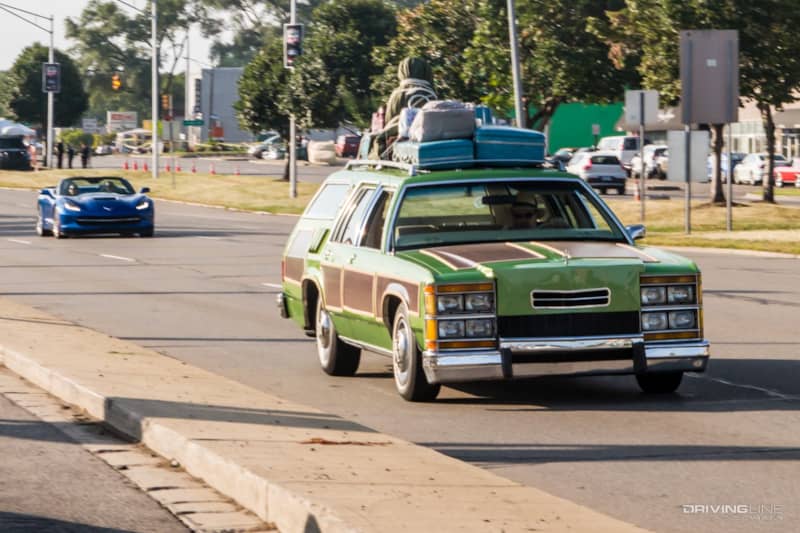 8. The Mystery Machine
Speaking of movie cars, we caught a rendition of Scooby Doo's Mystery Machine rolling down the avenue. A closer look revealed Velma waving to the crowds.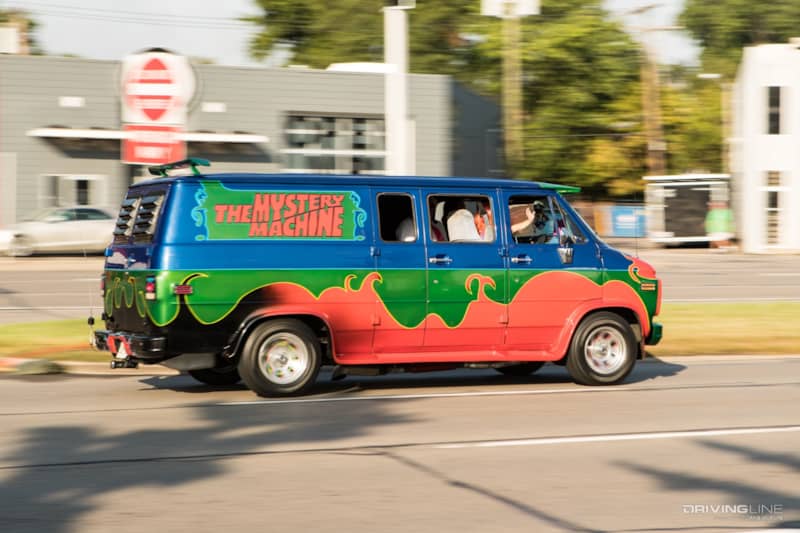 9. Everything but the Kitchen Sink
Ok, so we aren't exactly sure what this is, but the more we looked at it, the more we saw: potato bags, old license plates, vintage storage chests, a wooden whisky barrel as a gas tank and to top it all off, a wild boar head. Yes, this creation is street legal.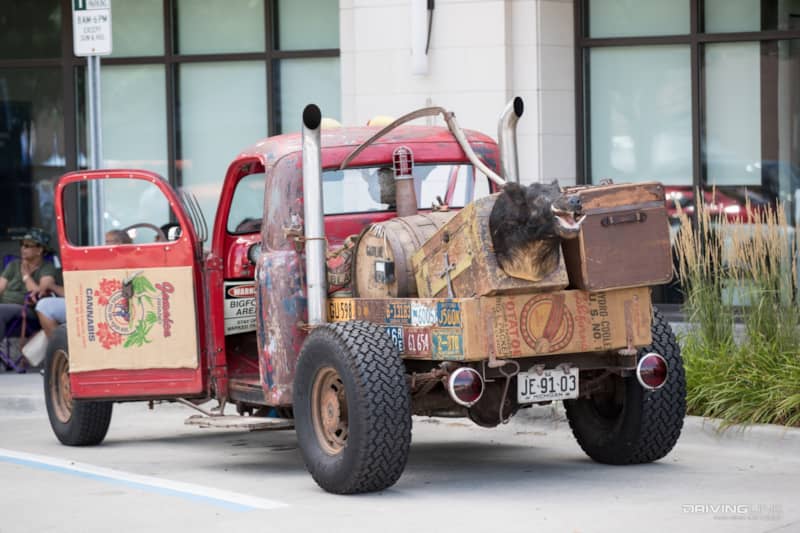 Do you need more reasons why to love the Woodward Dream Cruise? Here's 57 more.